Jeanne Du Barry: Cannes Film Review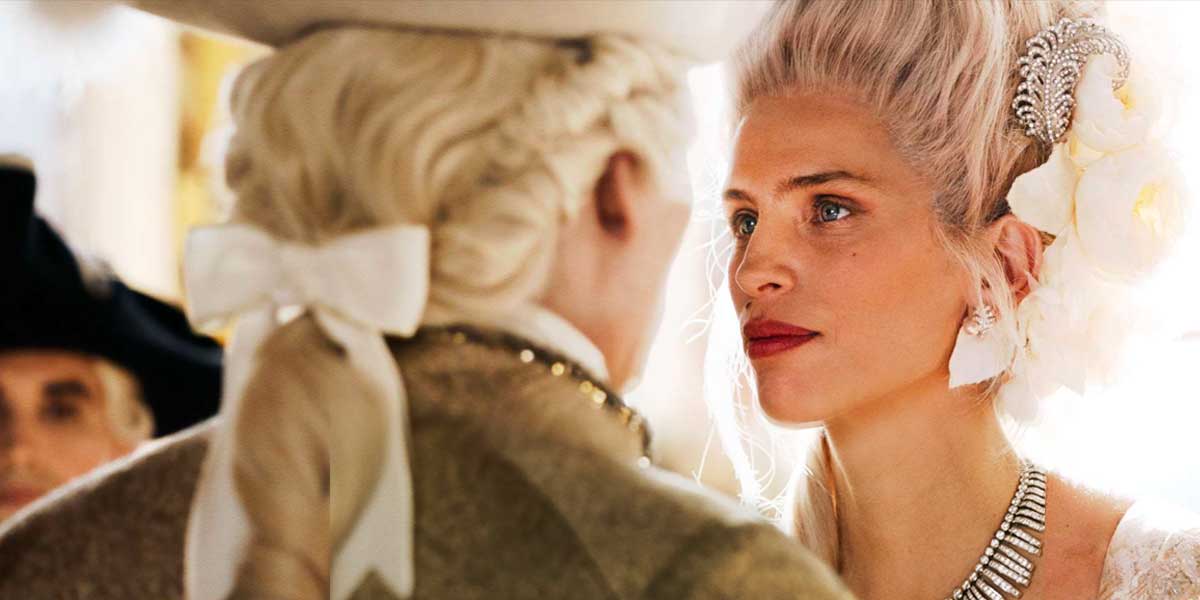 Jeanne Du Barry (Le Pacte / Cannes Film Festival)
Maïwenn's Cannes-opening film Jeanne Du Barry doesn't quite reach the heights it aims for, but its performances make it worth the watch.
---

Halfway through Maïwenn's Jeanne Du Barry, which opened the Cannes Film Festival earlier today, the Dauphin of France (Diego Le Fur) and Marie-Antoinette (Pauline Pollmann) are denied a completely reasonable request due to the rules of the court. "C'est grotesque," one of them comments; "Non, c'est Versailles," a royal guard responds. This exchange pretty much sums up the essence of a film that plunges us into a world governed by ridiculous rituals, where royals barely manage to conceal their ugliest sides behind the appearance of tradition and splendour. But what happens when a woman who "came from nothing and is ready for anything" shows up at court and dares to be herself?
The créature in question is Jeanne du Barry (Maïwenn), a working-class woman who learned from a young age how to use her charms to make a life for herself. As a child, Jeanne was taken under the wing of the wealthy Monsieur Dumousseaux (Robin Renucci), who taught her how to read and showed how behave at upper-class social gatherings, and later sent to a convent that eventually kicked her out for her fondness of erotic books. But Jeanne's life only becomes more scandalous from then on, when she moves to Paris and learns "how to be a woman while remaining free."
And so, our nonconformist protagonist eventually starts seeing a new lover, the Comte du Barry (Melvil Poupaud), who grows rich thanks to her many affairs with other men. Though their relationship is loveless, Jeanne grows quite fond of his son Adolphe (Thibault Bonenfant), and raising him gives her life purpose. But this newfound balance doesn't last long, as her lover teams up with the influential Duc de Richelieu (Pierre Richard) and arranges for her to meet King Louis XV (Johnny Depp), from whom he hopes to gain large sums of money in return. But what the Comte du Barry hasn't anticipated is that Jeanne and the King immediately hit it off, falling in love with one another and turning the precarious politics of Versailles upside down.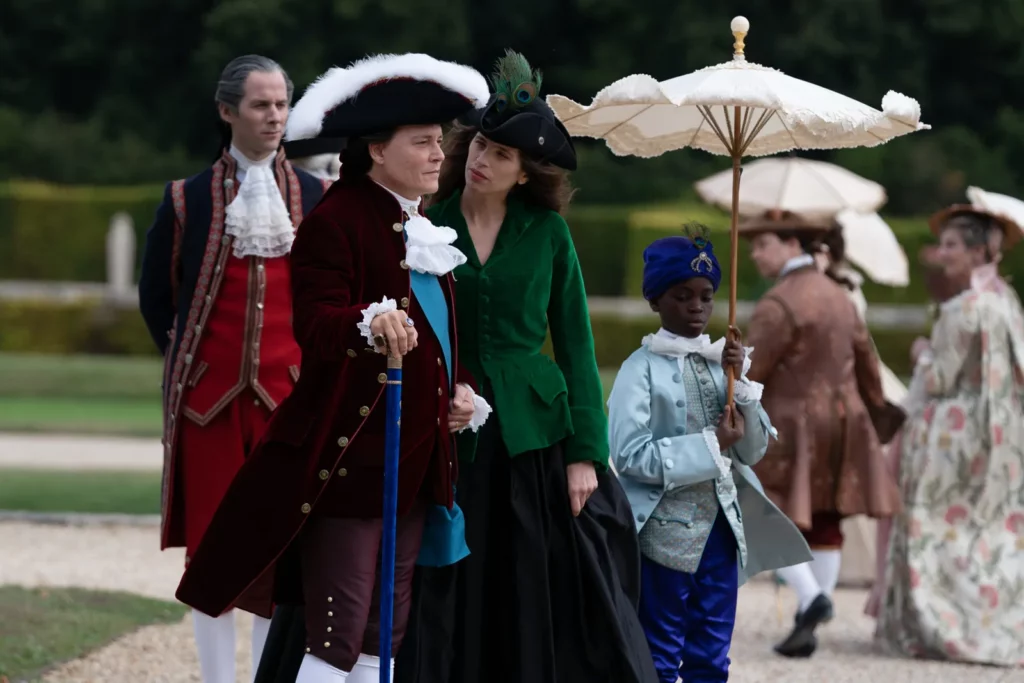 On paper, Jeanne Du Barry is an extremely compelling story. Maïwenn was inspired to make the film after encountering its titular character in Sofia Coppola's Marie Antoinette, and the movie had the potential to be just as wonderfully decadent, while also reminding us of other great films set at court, from Kubrick's Barry Lyndon to Lanthimos' The Favourite. But while all three films can rely on multilayered protagonists and irresistible dynamics, Jeanne Du Barry is let down by its screenplay (Maïwenn, Teddy Lussi-Modeste and Nicolas Livecchi), which pretty much puts up a wall between its central figure and the audience.
Jeanne Du Barry's biggest setback is the fact that it doesn't really know what it wants to say. The story itself should be timely and empowering, but flawed characterisation make more than one character feel one-dimensional, and pacing issues see what should have been the film's most emotional moments verge into melodrama instead. As a result, while we find Jeanne's journey enjoyable enough, it doesn't really leave a mark on us by the time the credits roll.
Which is a shame, as the acting on display is excellent. Johnny Depp is clearly having a blast showing us the many sides of a man who can be full of childlike energy one minute and burdened by all the repressed sorrow and anger in the world the next, but still capable of being affectionate an compassionate — and way more clever than others give him credit for — at all times. As the film's protagonist, Maïwenn is also believable. Despite the writing issues, she still manages to imbue her character with a great deal of personality, as well as an everpresent, lingering sadness; watching Jeanne be her defiant, resilient self is never boring.
See Also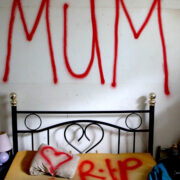 But the real standout, for me, was Benjamin Lavernhe (The French Dispatch), who plays La Borde, a royal guard who's a constant presence in our protagonist's life, acting as a guide to Jeanne but also as a mentor and confidant, and who may even be the closest thing she has to family. Here, Lavernhe gives us the character we can empathise with the most, as glances alone are enough to let us into his thoughts, and his chemistry with both Depp and Maïwenn makes the scenes they share all the more enthralling. He's also a great source of irony, and several scenes will have you giggling as if you were in on a secret that most other characters haven't grasped yet.
Jeanne Du Barry is ultimately a film that had a lot of potential but that is let down by screenplay issues and uninspired direction. It's still worth watching for the talent on display, but you probably won't revisit it in the future.
---
Jeanne Du Barry premiered at the Cannes Film Festival on May 16, 2023. Read our list of 20 films to watch at the Festival de Cannes!