Strange Way of Life: Cannes Film Review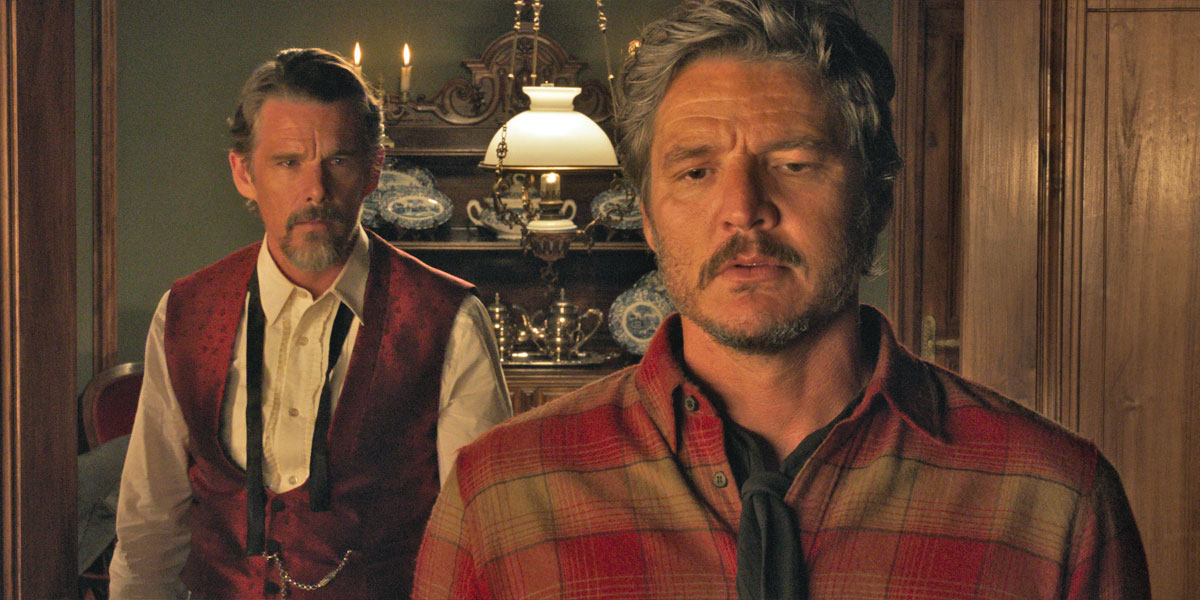 Strange Way of Life (© El Deseo / Cannes Film Festival)
Pedro Almodóvar's queer western is not the film you expect it to be. Strange Way of Life is a sensual, timely tale of masculinity and desire.
---

If you've seen the trailer of Pedro Almodóvar's new short Strange Way of Life (Extraña Forma de Vida), which has just premiered at the Cannes Film Festival, you probably think you know exactly what the film is going to be like. A rancher and a sheriff meet again, having spent twenty-five years apart, and one tries to convince the other that they're meant to be more than just friends. Keeping in mind that the movie is only 30-minutes long, you're probably expecting a campy queer western with plenty of sexual tension, where not much happens besides this reunion. And you'd be absolutely wrong.
Strange Way of Life is actually a lot more than that. Of course, there are all the Almodóvar trademarks we love: the bold visual choices, the humour, the theatricality, the fluid, multilayered characters — it's all there. But the Parallel Mothers director is also at his most restrained here, telling a much more complex story about two conflicted human beings who are both preoccupied with other matters that dictate their choices and affect their relationship with one another. In this highly symbolic, irresistible story, Almodóvar subverts the genre while also paying homage to it, and the result is the definition of a modern western: a film that reminds us of Sergio Leone's classics but, at the same time, feels like it could be set in our day and age.
All you need to know about the film is that it's about a rancher named Silva (Pedro Pascal, of The Last of Us) who one day visits his longtime friend Jake (Ethan Hawke, of the Before Trilogy) in Bitter Creek. It's clear that our two friends, who are both in their fifties, were a lot more than that in the past, as Silva is eager to bring up the subject. But Jake is more conflicted, as he's a Sheriff now, and his responsibilities come first. But as more pieces of the puzzle are revealed, we soon realise that the situation is much more complicated than that, as there are other dynamics at play. What could "two men do, living together on a ranch?" In the end, it all comes down to this, but what comes before is a grounded, human story about the desires and contradictions that define us.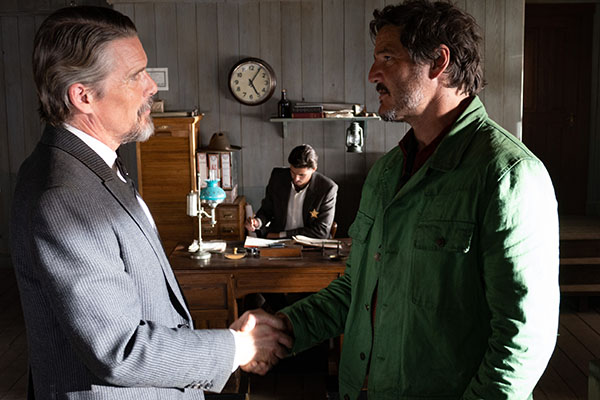 The western genre has traditionally been associated with a specific idea of masculinity: the "cowboy" is a solitary man with a strong moral code; he may not speak much but he is a man of honour, who will not hesitate to resort to violence for the right cause. Here, these cowboys are removed from the constraints of the genre and placed within a warm, domestic context, which is what makes Strange Way of Life feel so modern.
And while there's plenty of tension between Silva and Jake — as well as their younger selves, played by José Condessa and Jason Fernández — a lot is left to the imagination. Ethan Hawke and Pedro Pascal shine, inhabiting their characters so effortlessly that it feels like they were meant to play these roles: their chemistry is incredible, and the rich characterisation helps make Silva and Jake feel even more authentic.
In fact, the only aspect of Strange Way of Life that will frustrate you is that, when the film ends, it feels like a whole new story is about to begin, but it's up to us to decide what their future holds. We could watch Hawke and Pascal be Jake and Silva for hours, but what Almodóvar has given us is perfect just as it is: an intimate, potent story that comes alive in its most ordinary yet wonderfully subversive moments, and that you'll want to revisit over and over again.
---
Strange Way of Life premiered at the Cannes Film Festival on May 17, 2023 and is now showing globally in select theaters. The film will be released on Mubi on October 20, 2023.
Read our list of 20 films to watch at the Festival de Cannes!