The Sweet East: Cannes Film Review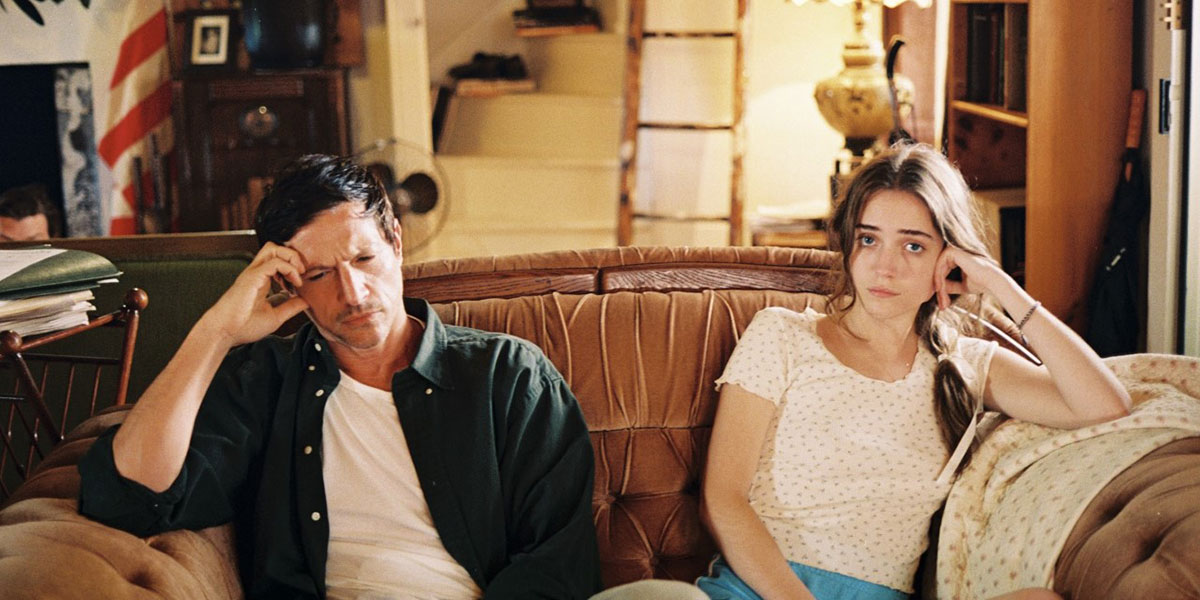 The Sweet East (Marathon Street & Base 12, 2023 Cannes Film Festival)
Ironic without being pretentious, The Sweet East is the unapologetically original odyssey of a teenage girl who's "doing her own thing" in contemporary America.
---

Every once in a while, a film comes along that is so full of charm and personality that you absolutely fall in love with it, to the extent that you're able to completely overlook its flaws. To me, at this year's Cannes Film Festival, The Sweet East was that movie, directed by cinematographer and Safdie Brothers collaborator Sean Price Williams (who's also the film's cinematographer) and written by Nick Pinkerton.
When I entered the screening at the Quinzaine des Cinéastes' Théâtre Croisette, all I knew about the film was that it was supposed to be "a picaresque coming-of-age tale" reminiscent of "Alice's Adventures in Wonderland," revolving around a teenager who comes face to face with Trumpian America while on a school trip from South Carolina to DC. But what I got was a completely different kind of movie: a wonderfully self-aware, ironic film that needs to be experienced in the moment, as we follow a young girl embarking on an odyssey in today's America.
And Lillian (Talia Ryder, of Never Rarely Sometimes Always) might be young and inexperienced, but she's not helpless. When we first meet her, she's in bed with a classmate, holding a used condom and talking about a movie she didn't like. Lillian is on a school trip, but she doesn't seem to fit in with her peers, and she's often on her own. Soon, we see her in a scene that could be found in a number of coming of age films: she's in a toilet, at a bar, and we watch her sing a melancholic song at her reflection, completely absorbed in her own thoughts.
But this seemingly ordinary scene soon takes a completely unexpected turn. A stranger enters the bar, starts shooting, and angrily asks the owner, pointing at the basement, "Are you telling me you're not raping kids down there?". A punk-looking boy named Caleb (Earl Cave, of The End of the F*ing World) who's also at the bar runs into the bathroom, kicks the mirror by mistake and a secret doorway to the basement opens up. Caleb leads Lillian down the dark, eerie "rabbit hole," to escape from the madness upstairs. When they're both inside the tunnel, he looks around and says, in a matter of fact way: "It looked so much bigger when I was a kid."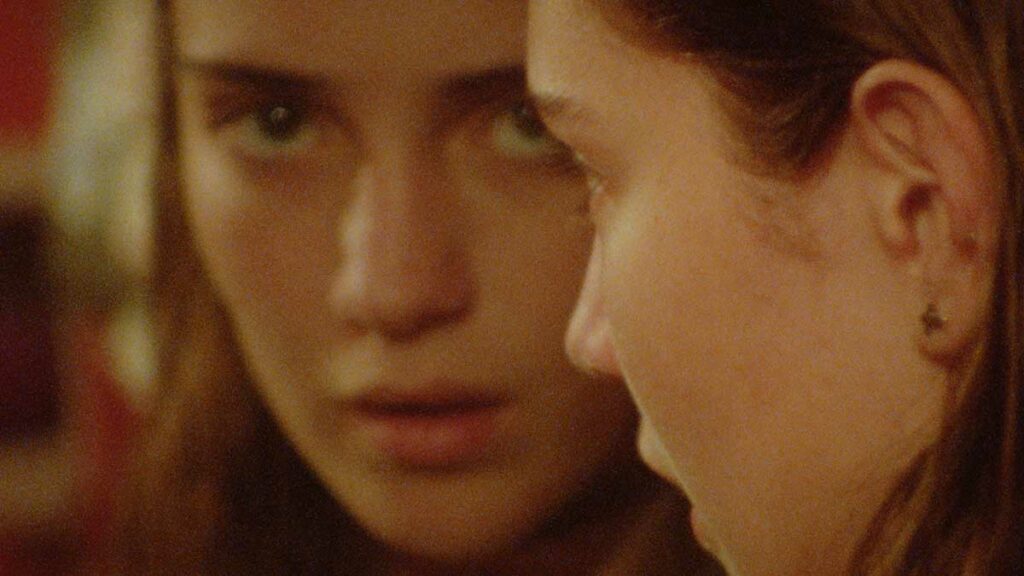 This scene is perfect to describe the kind of humour you'll find in The Sweet East, a film that will surprise you from beginning to end by putting all sorts of bizarre and yet painfully true scenarios into Lillian's journey, as she ditches her school trip to "do her own thing," and meets a bunch of questionable people who try to exploit her, mold her, own her, and turn her into a symbol for their own cause. Because Caleb, the self-defined "artiviste" with no boundaries and unlikely piercings, is only the first in a series of much weirder encounters.
A friendly, middle-aged, Edgar Allan Poe-obsessed white supremacist named Lawrence (Simon Rex, of Red Rocket) rejoices at the idea of giving the young girl a place to crash. To him, it's an opportunity to educate her and spoil her, even more so since he thinks her name is Annabel — an obvious, hilariously appropriate reference to Annabel Leigh, the first love of Nabokov's "Lolita"'s protagonist Humbert Humbert, with whom Lawrence shares even more similarities.
Lillian's newfound knowledge of the Victorian era comes in handy, as then come filmmakers Molly (Ayo Edebiri) and Matthew (Jeremy O Harris), who run into her in the streets of New York City and immediately decide that she'd be the perfect lead for what they're about to shoot: after all, "the best actress is just a woman who says yes."
And so, Lillian falls even deeper into the rabbit hole, in a journey that will lead her to even more absurd situations and get us acquainted with anything from rich anarchists, nazis, and punks with overly pierced penises to self-centred actors, religious fanatics who love electronic music, and even actual priests. And as all of this happens, Lillian exploits these figures just as much as they try to exploit her, fully taking advantage of their beliefs, causes, quirks, and misconceptions about herself and the world, and using them to get what she wants.
See Also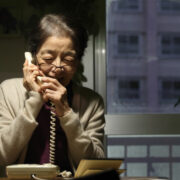 The Sweet East isn't perfect: the pacing and tone aren't always consistent, and some of the themes could have been explored in more depth. But it's also a charming, original, wonderfully ironic journey that you'll adore if you're able to connect with its unique brand of humour. Talia Ryder excels as Lillian, demanding our attention in every single scene and giving us a heroine that feels authentic even in the most unlikely scenarios. Simon Rex also shines as white supremacist Lawrence, a character who should be unlikeable and irredeemable but whom we still don't despise due to his very human portrayal. But the entire ensemble is excellent here, from the hilarious Ayo Edebiri and Jeremy O Harris as our directing duo to Jacob Elordi (Euphoria), Rish Shah (Do Revenge), and Mazin Akar (Jessica Jones), whose characters are best left unspoiled.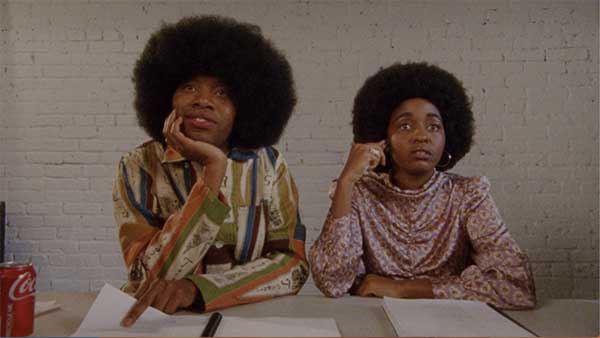 Technically speaking, the film is also impressive: it's easy to be immersed into The Sweet East 's world, and Price Williams' cinematography and camerawork give the film a grainy, intimate, stunning look. The sound design (Dean Hurley, of Twin Peaks) is also extremely effective and gives the film much of its personality. The screenplay is essential to its success too, as it's not easy to nail the balance of wit and humour, and writer Nick Pinkerton absolutely succeeds, while also imbuing the film with clever commentary and a good dose of absurdity.
In a Q&A after the screening, Sean Price Williams and Nick Pinkerton described the film as "the movie that happens when guys at the bar talk about the movie they want to make," and The Sweet East absolutely feels like a labour of love. While it might not be for everyone due to personal tastes, for me, it struck all the right chords, and it's one of the most memorable, charming, and unique films I've seen at the 2023 Cannes Film Festival.
---
The Sweet East premiered at the Cannes Film Festival on May 18, 2023, as part of the Quinzaine des Cinéastes. Read our list of 20 films to watch at the Festival de Cannes!