Inshallah A Boy: Cannes Film Review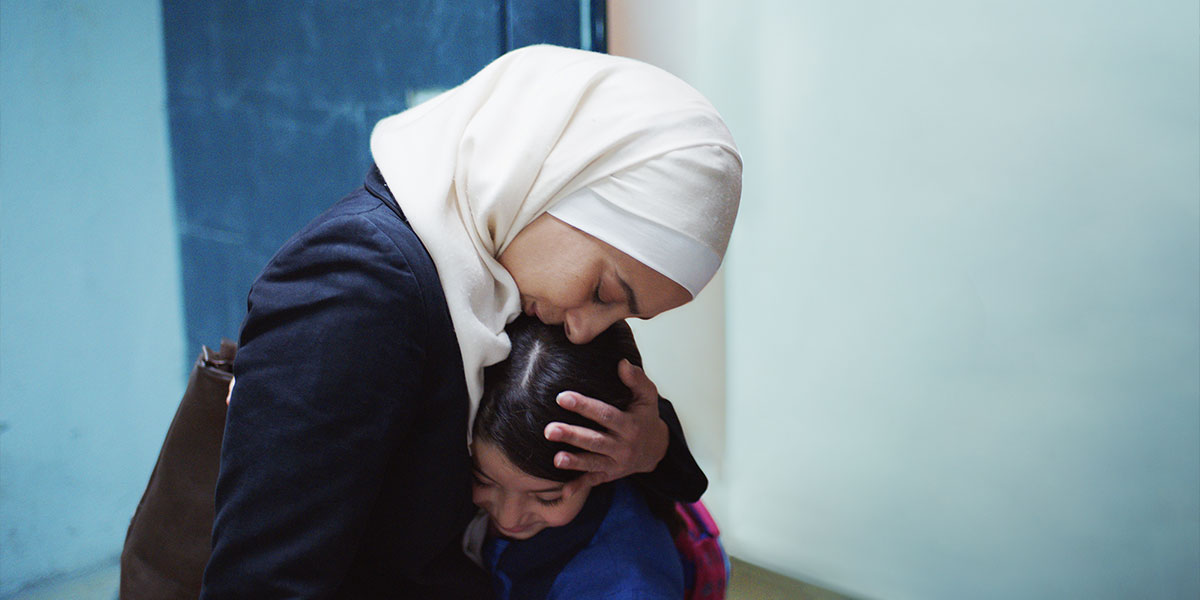 Inshallah A Boy (Pyramide / Cannes Film Festival)
Revolving around a Jordanian widow trying to survive a patriarchal society, Inshallah A Boy plays out like a claustrophobic tragedy, made all the more relevant by the very real issues it explores.
---

"When a woman loses her husband, she actually loses her lover, partner, and everything in her life," a neighbour tells Inshallah A Boy (Inchallah un Fils)'s protagonist at the beginning of the film. And by the times the credits roll, we find out just how true the woman's words are. The first Jordanian film to ever premiere in Cannes might just be one of the best films you'll watch at the festival this year.
"Arab Star of Tomorrow" Amjad Al Rasheed's debut feature, who he co-wrote with Delphine Agut and Rula Nasser, takes place Jordan, 2019. The movie is about a 30 years old woman named Nawal (Mouna Hawa) who one day discovers that her husbandAdnan has died, leaving Nawal and their daughter Nora (Seleena Rababah) to fend for themselves. Of course, Nawal is devastated, but it's not for the reason you think. Jordan's entire society revolves around men, which means that, as a widow with no sons, our protagonist has a ton of obligations but very little say when it comes to her future.
Not only that, but Nawal is completely alone. As we learn about her "duties or responsibilities" as a widow — such as safeguarding her husband's reputation and honor" by observing a three-day mourning period where she's not even allowed to leave her own house — we realise that no one's on her side. Will she be fired from her job if she doesn't go back right away? Will she lose her own house and even the custody of her daughter to her husband's brother, who, according to inheritance laws, is "responsible before God and the public for taking care of the wife and her children"? Did her husband really forget to co-sign a document that would have added her name to the lease of the house, which she pretty much paid for with her dowry and salary? And does that even matter?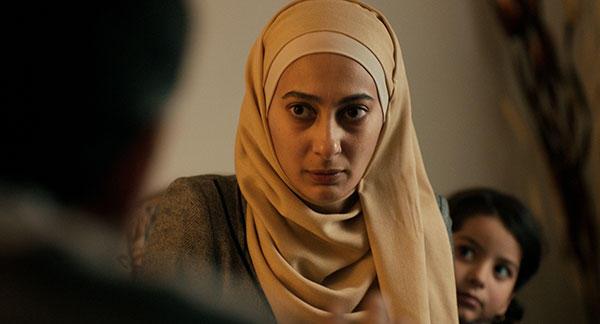 Inshallah A Boy begins as the story of a determined young woman who fights to survive a system that's set against her. But as more pieces of information are revealed to us and we realise just how bad her situation really is, the film slowly evolves into something else entirely: a claustrophobic nightmare that plays out like a thriller, made all the more terrifying by the very real issues behind it.
Thanks to an incredibly elaborate screenplay that makes every single character feel authentic at all times, intimate camerawork (Kanamé Onoyama) that places us with them in closed settings, and sound design (Lee Herrick) that clues us into their feelings, Inshallah A Boy feels like a theatre play that takes place in real time. As we become helpless witnesses to the infuriating tragedy unfolding before our eyes, every single one of the men we encounter becomes an unwanted, intrusive figure. And in the middle of all of this, all we want is not a midblowing, life-changing twist but a very simple, fundamental human right that most western audiences take for granted: for Nawal to be finally left alone.
But Inshallah A Boy also leaves room for small but immensely powerful moments of collective unity and shared understanding, as this isn't just the story of Nawal. There are so many women in Al Rasheed's film, each of them dealing with a different shade of the exact same situation, where men have become the embodiment of the country's oppressive, controlling system, to the extent that their choice is between letting them control all aspects of their existence in the hope that they'll "become more responsible," trying to rebel by committing "a sin in the eyes of God," or spending the rest of their life alone.
Nawal is employed by the wealthy Mrs Souad (Salwa Nakkara) to look after her mother, who has Alzheimer's, and Mrs Souad's daughter Lauren (Yumna Marwan) is a key character in the film, too, representing the closest thing to an ally Nawal might have. Her presence also allowsInshallah A Boy to delve into other issues that affect Jordanian women, such as motherhood and the right to an abortion, as well as the role that religion plays into society.
Mouna Hawa is undoubtedly the standout as Nawal and one of the main reasons why the film will affect you so much on an emotional level. But Yumna Marwan also shines as Lauren, and there's a line in particular, about what God would see as a "sin," that will stay with you for a long time.
The main antagonists of the film are two men in particular: Adnan's brother Rifqi (Haitham Omari), and Nawal's brother Ahmad (Mohammad Al Jizawi). Rifqi and Ahmad are the two men who should be Nawal's closest allies, since they're family, and, on paper, they are. "If you need anything, I'm here," both tell them all the time, and yet they offer zero emotional support. Instead, the former keeps asking her for money that her late husband allegedly owed him, as well as the portion of her house he's entitled to, according to inheritance laws, and the latter makes her feel like she's the one who's causing the problem in the first place, by refusing to comply and acting like a hysterical woman.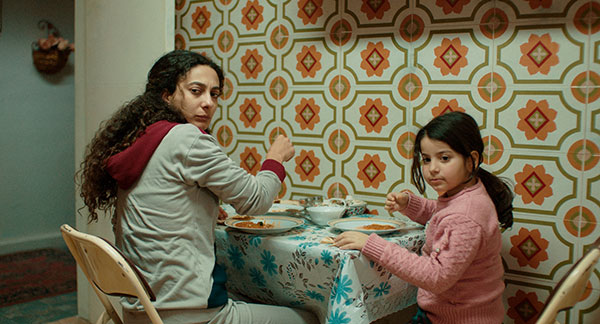 "I'm sorry for being too pushy, I honestly don't mean to," Rifqi tells Nawal, halfway through the film, while her own brother Ahmad supports the man, reminding his sister that "this is how things work," blaming her for her "attitude," and showing no empathy whatsoever. And just as we realise that we absolutely despise them both for depriving her of her freedom, Nawal finally asks the question: "What if I had a boy?," and we become painfully aware that she's fighting a lost cause.
Because what Al Rasheed ultimately shows us is that Rifqi and Ahmad aren't the real villains, here. The reason why Rifqi, Ahmad, and all the other men – and some women too! – have no compassion or respect for Nawal lies in those same words: "this is how things work." It's Jordan's patriarchal, oppressive society that's really to blame, not only for depriving women of the most basic human rights but also for normalising this system in the eyes of men, who aren't given the toold to understand how wrong this is and forced to choose between the role of saviour or executioner.
Inshallah A Boy is an incredibly important watch, and it's astonishing to think that it was Al Rasheed's feature debut, given the sheer amount of themes it approaches in less than two hours, while always remaining a gripping, compelling, absolutely terrifying watch. This superbly written, technically impressive film will get you under your skin, and it's a must watch at the Cannes Film Festival.
---
Inshallah A Boy premiered at the Cannes Film Festival's Semaine de la Critique on May 18, 2023. Read our interview with director Amjad Al Rasheed on Inshallah A Boy!