Sky Peals: Venice Film Review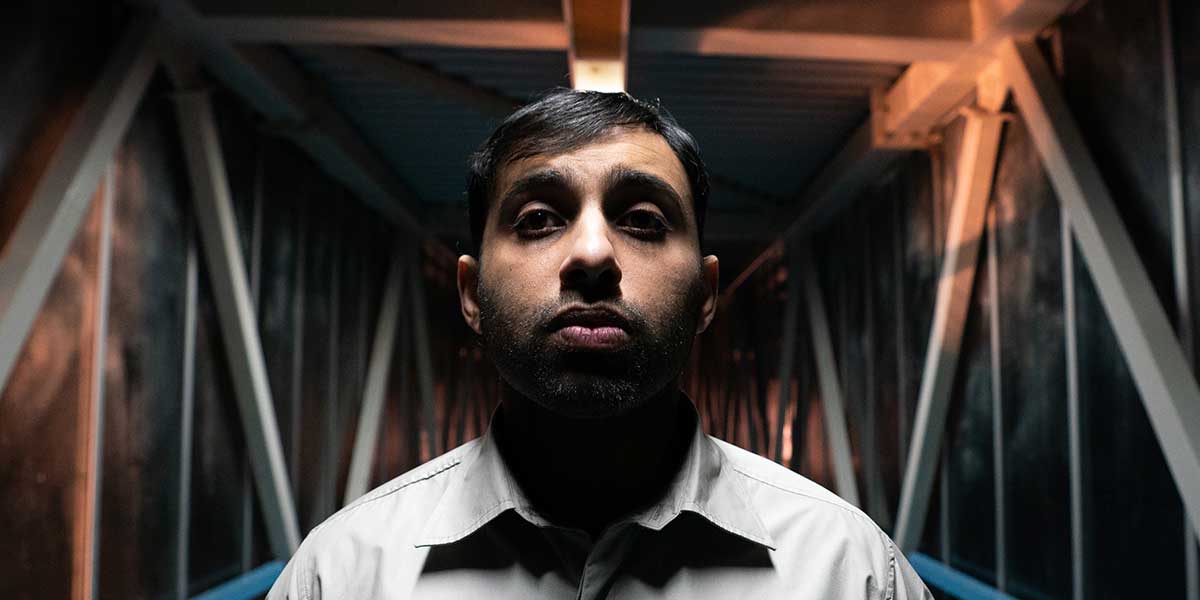 A man tries to find out more about his late father – and uncovers an extraterrestrial secret – in Moin Hussain's very promising debut Sky Peals.
---

In Sky Peals, Adam Muhammad (Faraz Ayub) is living in stasis. His lonely, self-isolated existence seems to involve just two familiar locations. The first is the home he shares with his mum (Claire Rushbrook). But she is about to sell it and move to Hertfordshire with her new partner Ray (Adrian Hood), and Adam hasn't been looking at any new flats. The second location is the motorway service station, where he works night shifts as a burger chef. There, he finds himself with a new work schedule, a new boss in the cheery Jeff (Sightseers' Steve Oram) and a new colleague in single mother Tara (Natalie Gavin). As Adam's stable life of isolation is slowly dismantled, another complication enters the frame.
After spontaneously leaving 20 years ago, his father phones and says he wants to meet him. Days later, Adam finds out he has died from his uncle Hamid (Simon Nagra). That is when he begins seeing a cluster of blinking lights and mysterious, otherworldly sounds. Adam's first response is to shut himself off from the world, blocking the front door to his house with some boxes. Then, as he begins to investigate the dad he never knew, he discovers a revelation from his uncle. Not only was Adam's father adopted, but he once confided to Hamid that "he didn't think he was from here." That he was "sent from somewhere else." Was Adam's father an alien? And if so, what does that mean for Adam?
Named after the motorway service station where most of the film is set, Sky Peals is the debut feature from British Pakistani filmmaker Moin Hussain. Alongside Luna Carmoon's Hoard, his sci-fi drama about a man who tries to find out more about his late father – and uncovers an extraterrestrial secret – is one of the most exciting British releases at Venice this year. It certainly is an atmospheric film. DP Nick Cooke (Limbo) uses a lot of low-key lighting and flashing lights, including in Adam's home (where his phone lights up in alien green). He also shoots in 35mm, which lends the interstellar visions a more spellbinding quality.
Sarah Davachi's synth score matches the disorientating mood perfectly. Plus, it is more than fitting that the focal setting in Adam's journey of self-discovery is a motorway station, a place between where you came from and where you are going.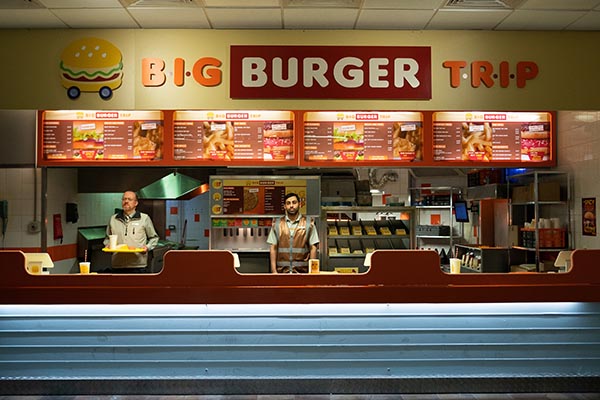 Faraz Ayub is superb as Adam, an unassuming, socially awkward, but thoughtful man whose stasis is linked to feeling lost and out of place. Especially when compared to everyone else around him – his mum, his colleagues and even those at the mosque where he meets Hamid. There is also a bit of rigidness to the way Adam moves, and certain scenes see him dazed and almost sleepwalking around his workstation (to disastrous effect). It all adds to his state of confusion and displacement. So it makes sense that, even as he begins bonding with Tara, he is drawn to the cosmos and the mystery of his father.
In his director's notes, Hussain mentions being inspired by Steven Spielberg's Close Encounters of the Third Kind, where Richard Dreyfuss' Roy becomes obsessed with a UFO and abandons his family to find it. The similarities are more than striking. Both feature aliens and both revolve to some extent around absent fathers. Spielberg used it as part of his long-standing examination of broken families (as inspired by the drama in his early life). Here, Hussain focuses on the inner turmoil it has inadvertently caused Adam. "He found it hard to be with people," says Hamid when asked about his brother. That also perfectly describes Adam, which reinforces his sense of distance.
Sky Peals is an intriguing sci-fi drama and a very promising debut from Moin Hussain. It also ends up being a fairly special experience precisely because once you strip the sci-fi elements and the multicoloured visions, you realise how measured and universal the story is. If you have ever looked at the night sky and wondered whether you are where you belong, this is a movie that explores that feeling. It is a film where a man tries to find himself through his connection to something not of this world but ends up finding a greater connection here on Earth.
---
Sky Peals premiered at the 2023 Venice Film Festival on September 5, 2023. Read our list of films to watch at the 2023 Venice Film Festival and discover the 2023 Venice Immersive Lineup!