The Caine Mutiny Court-Martial Film Review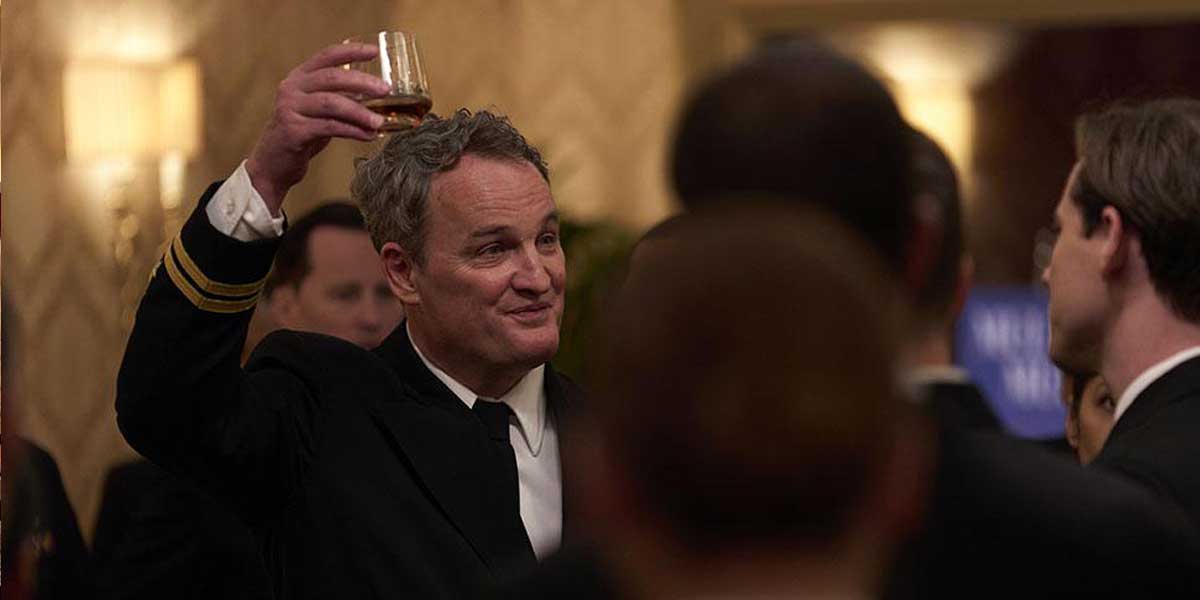 The Caine Mutiny Court-Martial (Selsed House & Loveless Media)
With The Caine Mutiny Court-Martial, sadly his last film, William Friedkin delivers a court room drama that shows his confidence and skill as a director.
---

As final movies go, the late, great William Friedkin could do a lot worse than The Caine Mutiny Court-Martial. It's a film that shows his confidence, skill and steady hand as a director, even if some may find the material a little tedious. It's pacy and engaging if you connect with it though, and the performances across the board are terrific.
Committing an act of mutiny – rebelling against a commanding officer – is taken very seriously in the United States Navy. Lieutenant Stephen Maryk (Jake Lacy) is facing such a charge, for relieving his Captain – Lieutenant Commander Phillip Queeg (Kiefer Sutherland) – aboard the USS Caine during a cyclone when he believed him to be mentally unstable. In court, his defence lawyer is Lieutenant Barney Greenwald (Jason Clarke), who reluctantly takes the case. It soon becomes a battle of wills, as to whether Greenwald can convince the jury that Queeg is mentally unstable or if the prosecution, Commander Katherine Challee (Monica Raymund), can convince them it was the work of an Officer who simply did not like his Captain.
While at its bare bones The Caine Mutiny Court-Martial is a simple court room drama, Friedkin elevates the material into something that really sparks on the big screen. Adapted from Herman Wouk's 1953 stage play – in turn adapted from his own novel –, it has the essence of being from the stage without ever feeling static or restrictive. There's a dynamism to it, bolstered by a host of terrific performances and Friedkin's understanding of pitch and tone.
The court room feels electric, with the tension and pressure fizzing as the actors snap dialogue back and forth at a rapid pace. It's engaging and entertaining, even if the nature of the court case insists on technical language and rigorous protocols that may have some eyes glazing over after a while. Friedkin's decision to update the story, to have it set in the present as opposed to WWII, is the right one as it keeps it feeling fresh, relevant, and not just a rehashing of something we've seen before.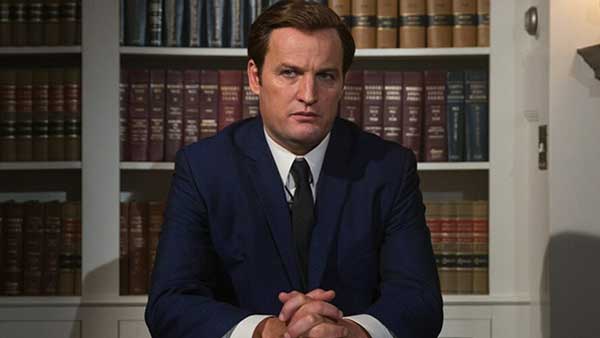 And by adapting the play specifically, as opposed to the novel in the style of Edward Dmytryk 1954 film The Caine Mutiny, Friedkin also shows his confidence in the material. It'd have been easy to cut back to the ship, to show the audience the events taking place rather than simply telling them. And perhaps a less confident director may have done so, but it feels as though Friedkin understands that his actors have the ability to carry the narrative through their performances alone, and so the need for more impressive sequences – and likely a much bigger budget – simply isn't there.
See Also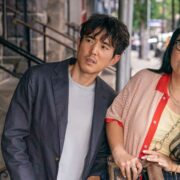 As Lt. Comm. Queeg, Sutherland is great, especially when he's riled up and let loose, delivering a monologue that flirts with incoherency, mania and paranoia in exactly the manner he's expected to be. As Lt. Greenwald, the man who riles up him to that point, Clarke is exquisite. It's a performance so well judged, from his reluctance at the beginning to his disillusion and disappointed anger at the end, he feels pitch perfect in every scene. The late Lance Reddick is the stoic, calming presence he often is, and the film's dedication to him is a poignant touch. Raymund, in a gender flipped role, more than holds her own amongst the bigger names, even if her character does stray towards 'the angry woman' at times.
Perhaps it's not the shiniest jewel in Friedkin's crown, but this last feature certainly shines brightly enough not to let his legacy down. The Caine Mutiny Court-Martial isn't perfect, nor will some find it particularly memorable and may even find the singular location a little tedious, but it is entertaining, performed exceptionally and a very decent way to wile away a couple of hours.
---
The Caine Mutiny Court-Martial premiered at the 2023 Venice Film Festival on September 3, 2023. Read our list of films to watch at the 2023 Venice Film Festival and discover the 2023 Venice Immersive Lineup!