The Favourite Film Review: Human Nature At Its Most Manipulative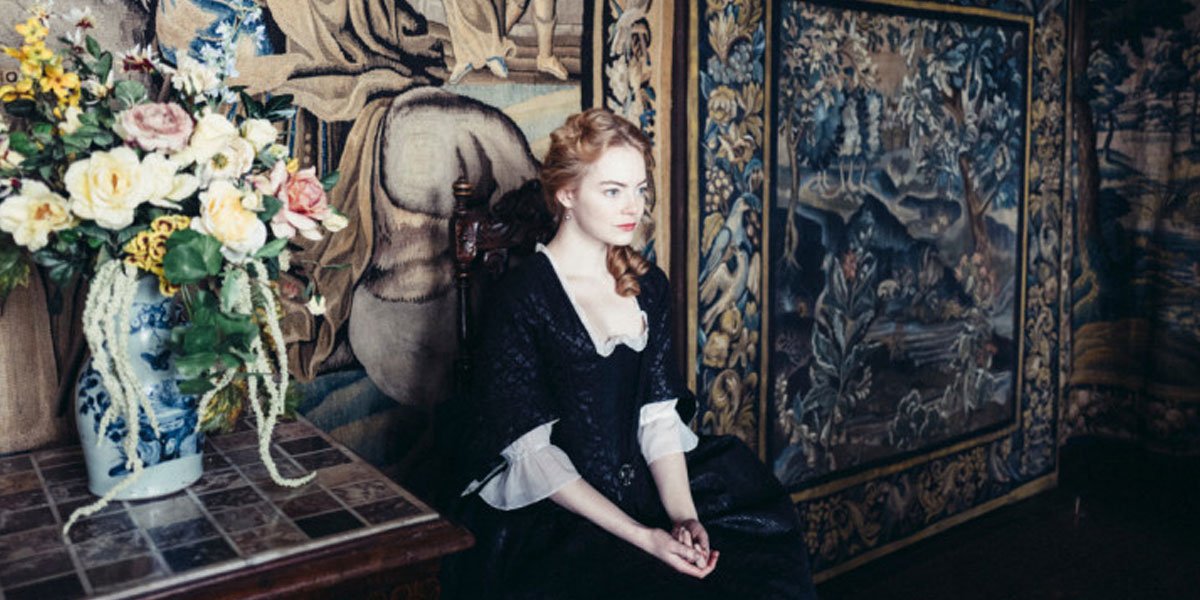 Emma Stone in The Favourite (Fox Searchlight/ Film4/Waypoint Entertainment)
Olivia Colman is Queen Anne in Yorgos Lanthimos' first period drama The Favourite, which might be the director's best film to date.

---
Director Yorgos Lanthimos is an acquired taste. From Academy Award nominee Dogtooth (2009) to Venice Film Festival favourite Alps (2011) and even his more recent The Lobster (2015) and The Killing of a Sacred Deer (2017), his films are often described as strange and unsettling. Those who are able to grasp his dark sense of humour think of him as a visionary, while others find his work too alienating and sometimes difficult to relate to. But the hype for Lanthimos's first costume drama, The Favourite, was high for both types of audiences at this year's 75° Venice International Film Festival, given both the talent involved and the story itself.
After all, the director's latest project had the premise to be the least peculiar film of his career so far. Set in early 18th century England, it revolves around a controversial historical figure and takes place entirely at her court. And there couldn't have been a more interesting royal to exhamine than Queen Anne, who went down in history for so much more than being Great Britain's last monarch of the Stuart House. The Queen's strong character and refusal to be manipulated was what allowed her to preserve her independence in a crucial period for England's history. 
In Yorgos Lanthimos's The Favourite, the members of the cabinet are not the only characters who try to manipulate the queen. As Queen Anne (Olivia Colman, of The Crown) struggles with her ill health, it is her friend and lover Lady Sarah Churchill, Duchess of Marlborough (Rachel Weisz, of The Lobster), who keeps her temper tantrums at bay. Lady Churchill's attempts to take control over both Queen Anne and the country itself are often successful, but the balance is broken when a new servant, Abigail Masham (Emma Stone, of La La Land) arrives. The maid's social status, however, is only a consequence of her family's bankruptcy. Abigail is not only well-acquainted with the royal household, as she used to live in the palace: she is, in fact, Sarah Churchill's cousin by birth.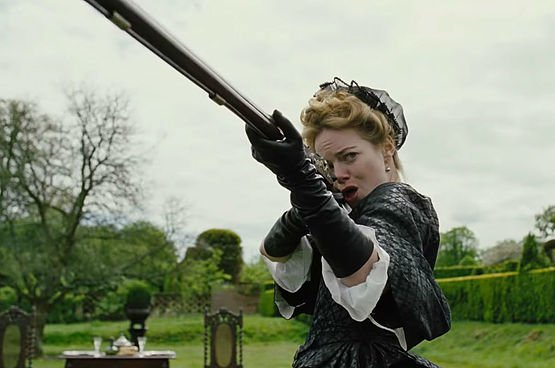 What originates as a friendship between Sarah and Abigail turns into a competition as Lady Churchill becomes aware of the maid's attempt to overthrow her in the Queen's good graces. As Sarah deals with the Prime Minister (James Smith, of In The Loop) and the leader of the opposition Robert Harley (an excellent Nicholas Hoult, of The X-Men franchise) as they fight over England's role in the war with France, Abigail gets closer to the queen hoping to be part of the aristocracy again. But all the women in this film – Sarah, Abigail and, most of all, Queen Anne – are way more clever than other people give them credit for. As politics merge with personal quarrels, the real characters emerge and the most manipulative, cruel, desperate, and honest sides of their personalities come to the surface. 
During the press conference in Venice, Lanthimos talked about wanting to avoid the way women are often portrayed in cinema, for which he blames "the prevalent male gaze", which leads directors to show us, most of the time, "housewives, girlfriends or objects of desire" instead of women. In The Favourite, Lanthimos chose to portray his leading ladies as "three human beings, as complex, complicated, wonderful and horrific as they are, like every other human being". And his choice absolutely pays off, as the three protagonists of his costume drama are its strongest assets, in a film that's quite simply unlike anything you've seen before. 
Anne, Abigail and Sarah are equally important, and attention is given to each storyline. No matter how different their social status and personalities may be, they never fail to surprise us and, most of all, they never become stereotypes. There's nothing boring or predictable about Sarah and Abigail's fight for power: their common objective and the similarities in their behaviour allow us to delve deeper into their desires. As we become aware of the lengths they are willing to go to in order to get what they want, we witness the darkest and scariest – but also most real – parts of human behaviour. 
Lady Churchill and Abigail are both clever, cold-blooded and manipulative, and our sympathies keep shifting as we see them in action. Rachel Weisz and Emma Stone are given the chance to show off their acting skills, and they both absolutely excel at portraying two extremely unlikeable, powerful characters who never become villains in our eyes, despite the despicable things they do. As we first notice Sarah's abuse of power on Abigail, we empathise with the innocent maid; when the maid transforms into an equally cunning adversary who enjoys breaking the rules and shows no regret whatsoever for the relationships she ruins, we appreciate Lady Churchill's fearfulness and her detached, "politician-like"way of dealing with her enemies. But Yorgos Lanthimos's women have more in common than their lust for power. Sarah, Abigail and, most of all, Queen Anne, are not only cunning and influential: they are also extremely lonely.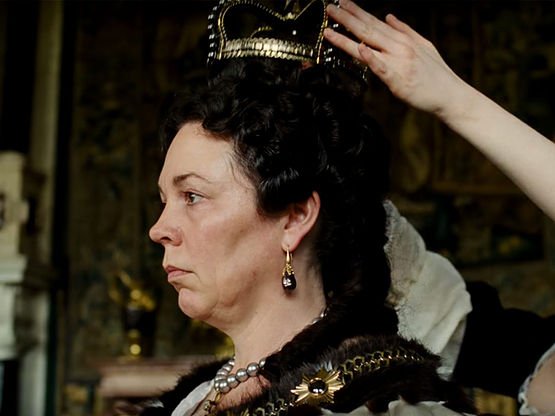 Having endured the loss of eighteen children, Queen Anne is the embodiment of loneliness. She might be temperamental and suffer from more than one illness, but she is also a survivor. Olivia Colman's incredible portrayal of a queen who is haunted by her demons and in desperate need of human connection earned her the Coppa Volpi Award for Best Actress at the Venice Film Festival, and she fully deserved it. Her Queen Anne is spoiled, self-centered, often unpredictable and definitely flawed, and yet she is the most sympathetic character in the film. As we become aware of everything she had to go through in her life, we realise she is fully aware of what's happening around her, and we understand just how profoundly sad and lonely she is. She shocks us with her foul language and sexual behaviour, but she also earns our respect for the choices she makes.
See Also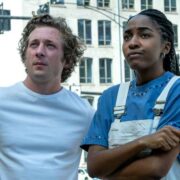 Lanthimos is well-known for subverting conventions, and his The Favourite does just that. It is an analysis of power that focuses on women portrayed as "human beings" and approaches modern politics by looking at 18th Century royals. It's a story about love and relationships, but it's also a universal analysis of human behaviour. Most of all, it's a British costume drama mixed with a satirical comedy. It's psychological, it's socio-political, it challenges stereotypes and it's probably his best film to date.
Visually, the film also has a unique look. What you'll immediately notice is the colours, as some scenes are overly "yellow" or "green", which gives us a dreamlike – but also nightmarish – atmosphere, reminding us of how rotten Queen Anne's court was.The low-angle, distorted shots alienate the viewer even more, making you feel claustrophobic in a film that's set entirely within the castle walls. This is further amplified by the characters's exaggerated clothes and makeup, which establishes a connection to today's age.
Yorgos Lanthimos defies expectations and gives us a slow-burning analysis of politics and power dynamics that might be set in the 18th Century but couldn't be more relevant to our day and age. The Favourite is a masterclass in storytelling, elevated by superb acting from its three leads.
---
The Favourite is now available to watch on digital and on demand-.