Freaks Out (Film Review): A Glorious Ode to Outsiders

Claudio Santamaria, Pietro Castellitto and Giancarlo Martini in Freaks Out (Courtesy of the Venice Film Festival)
Revolving around four circus "freaks" in a Nazi-occupied Rome, Freaks Out is an epic cinematic journey, and an invitation to embrace what makes you different.
---

After a very long postproduction that ended in 2020, and an Italian release date that was delayed for over a year due to a series of reasons, Gabriele Mainetti's (They Call Me Jeeg) latest project has finally been shown to the public at the Venice Film Festival, and it was absolutely worth the wait. The film was over three years in the making, which is understandable if one considers the craft on display: written by Mainetti and longtime collaborator Nicola Guaglianone (They Call Me Jeeg), Freaks Out gives new meaning to Italian cinema with a grand, magnificent production whose multilayered characters and complex storytelling match its visual and sonic scope, and the sheer originality of a script that has plenty of epic, tense action sequences and fascinating mysteries to solve, but that also leaves room for raw emotion to come through.
The title of the film perfectly sums up what Mainetti's second film as a director is all about: set in Rome in 1943, the movie revolves around four "freaks"—circus performers who are treated as outsiders in the real world, but who are able to express themselves, and be accepted and valued, within the confines of their tent. There, they perform to a small but appreciative public every day, making a living out of their very unusual set of skills and preserving their own precarious balance in the process. As the film begins, we get to witness one of these performances, when circus owner Israel (Giorgio Tirabassi, of Boris) welcomes us into their world, and we soon realise that he's the glue that keeps the group together.
As Israel gets the crowd excited and plays several instruments to set the mood, we watch Cencio (Pietro Castellitto, of La Profezia dell'Armadillo) create beautiful spectacles with fireflies and other insects that he's able to control, Mario (Giancarlo Martini, of Solitudo) act as a human magnet, Fulvio (Claudio Santamaria, of Casino Royale and They Call Me Jeeg) display inhuman strength and dazzle the crowd with hair that covers his entire body, and Matilde (Aurora Giovinazzo, of A Girl Like You) mesmerize the audience by lighting up light bulbs with her hands, acting as an electric charge.
But their microcosm of innocence and laughter is suddenly turned upside down by the arrival of the Nazis, who deprive them of the only home they've ever known. When Israel mysteriously disappears, our four unwitting superheroes are left on their own, out in the streets of Rome, facing the impossible task of escaping the Nazis, and the scorn of a world that only sees them as "freaks," all while looking for Israel and trying to find a sense of belonging. And, as if that weren't enough, a disturbed Nazi officer (Franz, played by Franz Rogowski, of Undine) with the ability of seeing the future is also looking for them, as his visions have alerted him of Hitler's impending downfall: convinced that Fulvio, Mario, Cencio and Matilde are the only hope of the Germans ever winning the war, he's determined to capture them and present them to the führer as a gift. If our "freaks"' journey will take them "out" of the destroyed tent they used to call home, it will also take them "out" of their comfort zone, in an adventure that will see them take separate roads and crazy detours and meet a series of equally unique characters, only to eventually meet up again, their destinies irrevocably changed and their quest made even more difficult by the ongoing war.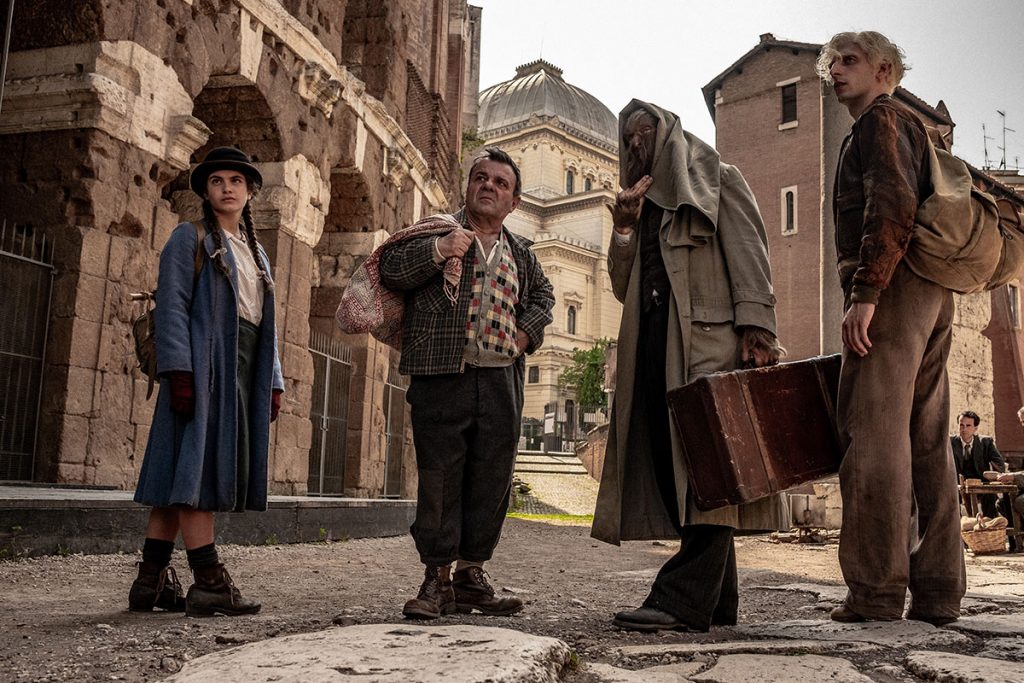 But there's more. As Matilde, Fulvio, Mario and Cencio look for Israel and try to stay alive, they also find themselves on their own for the first time, dealing with abilities they've never really understood nor fully controlled, and unaware of their own strenghts. Our freaks' quest is also one of discovery of their own power that will ultimately lead them to embrace who they are, and become completely different people as a result. This is the real beauty of a film whose complex, enthralling screenplay comes with an irrevocably human core: Freaks Out's protagonists are outsiders who live in an unwelcoming society, and that, alone, evokes a feeling of familiarity in every single member of the audience who has ever been rejected, mocked, or dismissed simply for not conforming with what's deemed to be "normal" by an extremely flawed society. Not only does this make us instantly relate to them, but it also invites us to be exactly who we are, drawing timely parallels to queer struggles, for instance (a connection that the film's title also invites us to draw), and speaking directly to anyone who's ever felt like an outsider.
See Also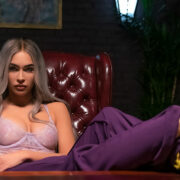 The scale of the film matches its timely, important themes: stunning cinematography (Michele D'Attanasio, of Padrenostro) immerses us in the movie with striking, desaturated colours and incredibly detailed set design, a captivating score (Michele Braga and Gabriele Mainetti) gives it the quality of a fairytale, with darker undertones that invite us to uncover its secrets, and the film's characters never fail to feel authentic even when Freaks Out is at its most absurd. A great deal of effort has gone into giving each character a past and a purpose, as well as developing their individual storylines in a way that feels real and believable, making us incredibly invested in their future. Not only that, but the entire cast—from the film's protagonists to the people they meet on their journey, such as Max Mazzotta's "Gobbo," who's absolutely essential in the story—is superb at imbuing their characters with enough personality to keep us entertained, enough irony to make us think about the film's themes, and enough humanity to turn us into emotional wrecks more than once. The standout is, without a doubt, Aurora Giovinazzo, whose convincing portrayal of Matilde gives us a character who grows from a brilliant performer with a great deal of repressed emotions into a badass young woman who knows exactly who she is and is not afraid to show it.
Freaks Out is not a perfect film: especially towards the end, certain lenghty scenes could have been cut down a little, even more so if we keep in mind its 2 hours and 21 minutes runtime. But it's easy to overlook all this, as the movie feels epic and glorious nonetheless, presenting us with the kind of storytelling we barely get to see in Italian cinema, and giving us a tale that's not only compelling and thought-provoking, but that also hits all the right emotional chords. Confirming Gabriele Mainetti as a director to keep an eye on, Freaks Out is a film we'll remember for years to come, and it's not to be missed.
---
Freaks Out premiered at the 2021 Venice Film Festival on Wednesday, September 8, 2021. The film will be released in Italian cinemas on October 28, 2021.