2023 Venice Film Festival Lineup: Full List & Plots at Venezia 80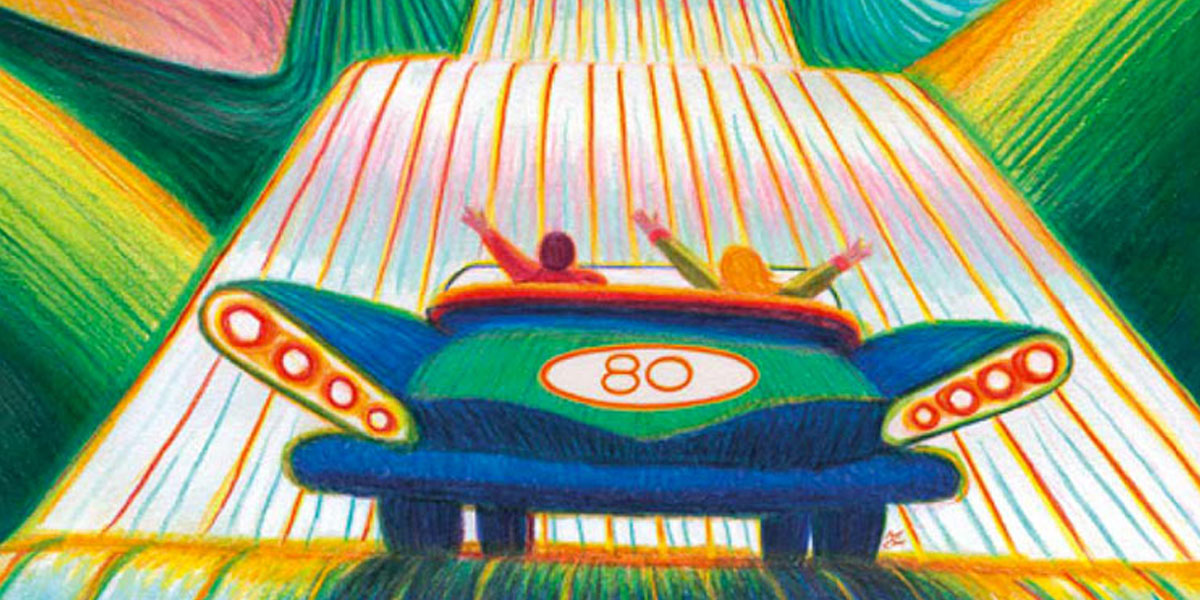 2022 Venice Film Festival: Official Poster (Lorenzo Mattoti per La Biennale di Venezia / ASAC)
The lineup of the 2023 Venice Film Festival has been announced! Which films will we watch at Venezia 80? Read the full list with plots!
The 2023 Venice Film Festival is coming, and we have a full list of films that will premiere at Venezia 80! The lineup was unveiled today, and Artistic Director Alberto Barbera announced a list of very exciting, star-studded world premieres despite the strike. Challengers was the only film the Biennale had to lose, Barbera revealed, and unveiled a great lineup of independent movies and big premieres. We collected them all in this article, with a full list of all plots!
Out of the 4061 movies they received, the festival selected a total of 23 films in competition, out of which 15 are from directors coming to Venice for the first time. There are also 19 feature films, 2 TV series and 1 short out of competition, and 17 feature films and 19 shorts in Orizzonti, 9 movies in Orizzonti Extra. The Venice Immersive virtual reality section is better than ever, and the Biennale College Cinema and Classici are returning too. In total, the films at Venezia 80 will represent 54 countries, and the percentage of women-directed movies is 30%, a little higher than last year's.
So let's discover the full list of films that will premiere at the 2023 Venice Film Festival! You'll find the full lineup below, with plots and information from Alberto Barbera that will definitely make you want to watch them at the Lido!
Follow us on our socials to be the first to find out when tickets go on sale, which celebrities will be at the festival, and more!
Last updated on: July 25, 2023
---
2023 VENICE FILM FESTIVAL LINE-UP: IN COMPETITION
OPENING FILM: COMANDANTE
Director: Edoardo De Angelis
Starring: Pierfrancesco Favino, Massimiliano Rossi, Johan Heldenbergh, Arturo Muselli, Giuseppe Brunetti, Gianluca Di Gennaro, Johannes Wirix, Silvia D'Amico, Paolo Bonacelli
Comandante is set during World War II, when Captain (or, in Italian, "Comandante") Salvatore Todaro (Pierfrancesco Favino) leads the Cappellini submarine. But he does it in his own way, with a steel-reinforced bow that should give the crew extra protection. And the chance to use it does come, indeed, as a merchant vessel silently approaches them one night, in October 1940, and opens fire. Barbera describes the film as a "great collective effort" in terms of its production.
IN COMPETITION: THE VENEZIA 80 LINE-UP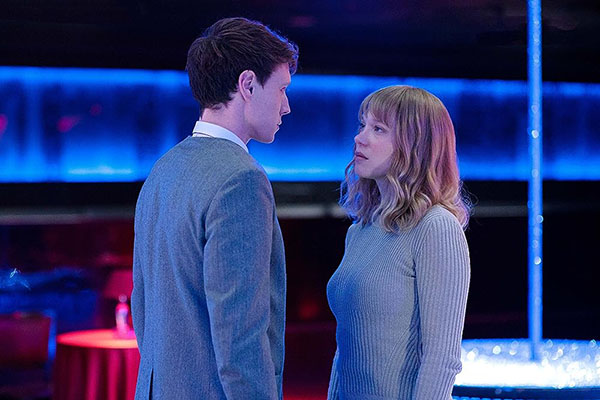 BASTARDEN
Director: Nikolaj Arcel
Starring: Mads Mikkelsen, Amanda Collin, Simon Bennebjerg, Melina Hagberg, Kristine Kujath Thorp, Gustav Lindh
The director of A Royal Affair collaborates with Mads Mikkelsen again to bring us a story set in the 1970s. The film revolves around a former Danish Army soldier who sets off to pursue his dream of colonising an untamed moor populated by outlaws
DOGMAN
Director: Luc Besson
Starring: Caleb Landry Jones, Jojo T. Gibbs, Christopher Denham, Clemens Schick, Grace Palma
"Wherever there is an unfortunate, God sends a dog," reads the tagline of Luc Besson's Dogman, a film that's about an unfortunate child who finds refuge and salvation through the dogs who become his companions.
LA BÊTE (THE BEAST)
Director: Bertrand Bonello
Starring: Léa Seydoux, George MacKay
Bertrand Bonello's The Beast's absence from Cannes made us anticipate a later festival screening. The film will have its World Premiere at Venezia 80 and then head to TIFF as well. And it's a highly promising movie, loosely adapted from Henry James and set in a near future where people's emotions have become a threat.
The protagonist, Gabrielle (Seydoux), uses an Artificial Intelligence to purify her DNA, with a machine that lets her live her past lives and get rid of all the emotions she used to have. But when she meets Louis (MacKay), something happens that changes everything.
What's even more exciting about this timely love story is that it takes place over three different timelines: 1910, 2014, and 2044.
HORS-SAISON
Director: Stéphane Brizé
Starring: Guillaume Canet, Alba Rohrwacher
This is another title we expected to find in the lineup of the 2023 Venice Film Festival. From the director of A Woman's Life, the movie is about a man and a woman who used to be married, and who find each other again by chance 15 years after their separation. The man, played by Guillaume Canet, is a successful actor undergoing a crisis; the woman (Alba Rohrwacher) is a pianist who lives in an isolated town. In Barbera's words, it's a movie of "formal accuracy and intensity"
ENEA
Director: Pietro Castellitto
Starring: Pietro Castellitto, Giorgio Quarzo Guarascio, Benedetta Porcaroli, Chiara Noschese, Giorgio Montanini, Adamo Dionisi, Matteo Branciamore, Cesare Castellitto, Sergio Castellitto
Pietro Castellitto's second directorial effort is more ambitious than his first. Enea takes place in a Rome populated by problematic families, drug dealers, club goers who meddle with the mafia, and much more. With a pun that recalls Sorrentino's La Grande Bellezza (The Great Beauty), Barbera described the film as a "Grande Bruttezza" (The Great Ugliness): a cynical film that also attempts to find a way for young people to communicate and recognize themselves.
MAESTRO
Director: Bradley Cooper
Starring: Carey Mulligan, Bradley Cooper, Matt Bomer, Maya Hawke, Sarah Silverman, Josh Hamilton, Scott Ellis, Sam Nivola, Alexa Swinton, Miriam Shor
Synopsis: Bradley Cooper's second film as a director is another highly anticipated movie, and, with the recent SAG-AFTRA strike developments, we were not expecting to find it at the 2023 Venice Film Festival. The movie is a biopic, telling the story of American conductor, pianist, and musical genius Leonard Bernstein (Cooper).
PRISCILLA
Director: Sofia Coppola
Starring: Cailee Spaeny, Jacob Elordi, Dagmara Dominczyk
Synopsis: We already have a trailer for A24's Priscilla, where writer-director Sofia Coppola tells the story of Elvis' wife.
FINALMENTE L'ALBA
Director: Saverio Costanzo
Starring: Lily James, Rebecca Antonaci, Joe Keery, Rachel Sennott, Alba Rohrwacher, Willem Dafoe
There are several reasons to be excited about Saverio Costanzo's (Hungry Hearts) Finalmente L'Alba, and one of them is its all-star cast, including festival regulars like Willem Dafoe but also a name that will make Stranger Things fans happy. But the main reason is the film's plot, as the movie revolves around a young woman who's catapulted into the golden world of Cinecittà in the 1950s for one day and one night. It's a fascinating world, but also a cruel and cynical one, and Josephine (Lily James) ultimately finds out who she really is.
LUBO
Director: Giorgio Diritti
Starring: Franz Rogowski, Christophe Sermet, Valentina Bellè, Noemi Besedes, Cecilia Steiner, Joel Basman, Filippo Giulini, Alessandro Zappella
It's been a busy year for Franz Rogowski, who was involved in two highly successful movies (Passages, Disco Boy) and was also in the Jury of the 2023 Semaine de la Critique. The star returns to Venice after Freaks Out, this time starring as the titular Lubo, who lives in Switzerland in the 1930s but has German origins, and is therefore persecuted by both the Swiss and the German. The film is 3 hours-long and is mainly about revenge. Barbera tells us we won't see its twists coming, and we're intrigued.
ORIGIN
Director: Ava DuVernay
Starring: Aunjanue Ellis-Taylor, Jon Bernthal, Vera Farmiga, Niecy Nash-Betts, Audra McDonald, Nick Offerman, Connie Nielsen
The director of Selma returns with a film about racism in the United States, that mainly focuses on the hierarchic system (the original title of the film was Caste) that's deeply rooted in society and divides us as humans.
THE KILLER
Director: David Fincher
Starring: Michael Fassbender, Tilda Swinton, Charles Parnell, Arliss Howard, Kerry O'Malley, Sophie Charlotte, Emiliano Pernía, Gabriel Polanco
Here's a title we didn't expect to find in the lineup! David Fincher's latest movie has been in everyone's watchlists for a long time, as it's been in development for over 10 years. The Killer is finally about to have its World Premiere, ahead of its global release on Netflix on November 10. It's taken from a French graphic novel and it revolved around a hit man (Michael Fassbender) on an international manhunt that isn't personal – at least, that's what he tells people
MEMORY
Director: Michel Franco
Starring: Jessica Chastain, Peter Sarsgaard, Brooke Timber, Merritt Wever, Elsie Fisher, Jessica Harper, Josh Charles
You won't be surprised to find Michel Franco's (Sundown, Nuevo Orden) latest movie in the lineup for Venezia 80. We don't know much about it yet, so watch this space!
IO CAPITANO
Director: Matteo Garrone
Starring: Seydou Sarr, Moustapha Fall
Matteo Garrone's (Dogman) will Premiere at the 2023 Venice Film Festival before its release in September. The film has a promising plot: two boys travel from Dakar to Europe in search of a new life, but what they find doesn't really reflect their "European Dream". The film is told in a linear way, from the point of view of the boys, which should make for an immersive watch.
AKU WA SONZAI SHINAI (EVIL DOES NOT EXIST)
Director: Ryusuke Hamaguchi
Starring: Hitoshi Omika, Ryo Nishikawa, Ryuji Kosaka, Ayaka Shibutani
If you're not familiar with the name Ryusuke Hamaguchi, drop everything you're doing and watch the beautiful Drive My Car right now! The filmmaker is back, with a film that sounds like another intimate, soulful gem. Evil Does Not Exist takes place around a conflict between a Tokyo company who wants to build a luxury retreat on a mountain, and the "very civil but very stubburn" community who lives on said mountain, and who doesn't want the environment to be damaged. This one should be very high on your list of films to watch!
ZIELONA GRANICA (THE GREEN BORDER)
Director: Agnieszka Holland
Starring: Jalal Altawil, Maja Ostaszewska, Tomasz Włosok, Behi Djanati Atai, Mohamad Al Rashi, Dalia Naous
Acclaimed Polish director and master of the war genre Agnieszka Holland returns to the festival with a film that was nearly shot in secret. Zielona Granica tells the astonishing true story of clandestine immigrants from Belarus who were told by the Belarusian authorities that they could simply show up at the Polish border and would be accepted, but were sent back to Belarus instead. And in Belarus, they were sent back to Poland, and so on and so forth. It's a story we know nothing about, and we can't wait to find out more.
DIE THEORIE VON ALLEM
Director: Timm Kröger
Starring: Jan Bülow, Olivia Ross, Hanns Zischler, Gottfried Breitfuss, David Bennent, Philippe Graber
Literally meaning "The Theory of Everything," Timm Kröger's film is described by Barbera as "a gothic nightmare," and "a metaphysical melodrama drenched in sci-fi". We absolutely wouldn't miss it.
POOR THINGS
Director: Yorgos Lanthimos
Starring: Emma Stone, Mark Ruffalo, Willem Dafoe, Ramy Youssef, Christopher Abbott, Suzy Bemba, Jerrod Carmichael, Kathryn Hunter, Vicki Pepperdine, Margaret Qualley, Hanna Schygulla
Years after The Favourite, master storyteller Yorgos Lanthimos returns to the Venice Film Festival with another film starring Emma Stone, who won't be at Venezia 80 due to the SAG-AFTRA Strike. In the film, Stone (who also produces) plays Bella Baxter, a "female Frankenstein" of sorts who is brought back to life by a brilliant scientist (Willem Dafoe). When petty, debauched lawyer Duncan Wedderburn (Mark Ruffalo) falls in love with her, she runs off with him, pushed by a sudden, insatiable sexual voracity. Barbera describes it as a "breath of fresh air," and we can't wait to see Lanthimos do his magic.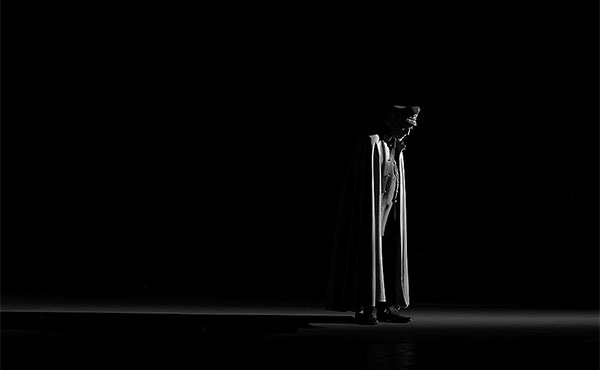 EL CONDE
Director: Pablo Larraín
Starring: Jaime Vadell, Gloria Münchmeyer, Alfredo Castro, Paula Luchsinger
Two years since Spencer, Pablo Larraín brings his new film to the 2023 Venice Film Festival, which also centers around a historical figure, but with a twist. This time, it's Augusto Pinochet who is not dead, but – wait for is – a vampire! In a hilarious twist, Larraín imagines that, right after he was buried, he came back to life to keep sucking the blood out of Chile's citizens. But El Conde takes place 250 after that, when Pinochet has finally decided to die.
FERRARI
Director: Michael Mann
Starring: Adam Driver, Penélope Cruz, Shailene Woodley, Sarah Gadon, Gabriel Leone, Jack O'Connell, Patrick Dempsey
Michael Mann's new film began shooting in Italy during last year's Venice Film Festival, and it's finally ready to have its World Premiere. The film tells the story of the man behind the Scuderia, Enzo Ferrari (Adam Driver), and focuses on both his personal and professions life as well as the tragic accident that put an end to the Millemiglia race.
ADAGIO
Director: Stefano Sollima
Starring: Pierfrancesco Favino, Toni Servillo, Valerio Mastandrea, Adriano Giannini, Gianmarco Franchini, Francesco Di Leva, Lorenzo Adorni, Silvia Salvatori
The director of Sicario: Day of the Soldado brings to Venice a film set in a dystopian Rome, with fires looming over the city. According to Barbera, Adagio serves as proof of what made Suburra and Romanzo Criminale have such a cult following.
ZOBIETA Z… (WOMAN OF)
Director: Malgorzata Szumowska & Michał Englert
Starring: Małgorzata Hajewska-Krzysztofik, Joanna Kulig, Bogumila Bajor, Mateusz Wieclawek
Zobieta Z… is set in Poland, which was recently revealed to be one of the most transphobic countries in Europe. And Malgorzata Szumowska and Michał Englert's film revolves around a trans woman, who gets married to a woman before her transition and only later discovers who she really is. Zobieta Z… shows us a life spent fighting against a hostile world, which is why our protagonist comes out much later, having spent her entire life without being able to be herself.
HOLLY
Director: Fien Troch
Starring: Cathalina Geraerts, Felix Heremans, Greet Verstraete, Serdi Faki Alici, Els Deceukelier
Fien Troch won the Orizzonti award for Best Director with Home, back in 2016, and now she's back in Venice with her fifth feature. The film follows the titular 15-year-old girl, who finds out what she has a strange power involving premonitions and bringing peace to others. But soon, people start seeking her and her energy out, and this begins to take a toll on Holly. According to Barbera, this is a film that "plays with horror genre tropes but is ultimately a love story".
---
2023 VENICE FILM FESTIVAL LINE-UP: OUT OF COMPETITION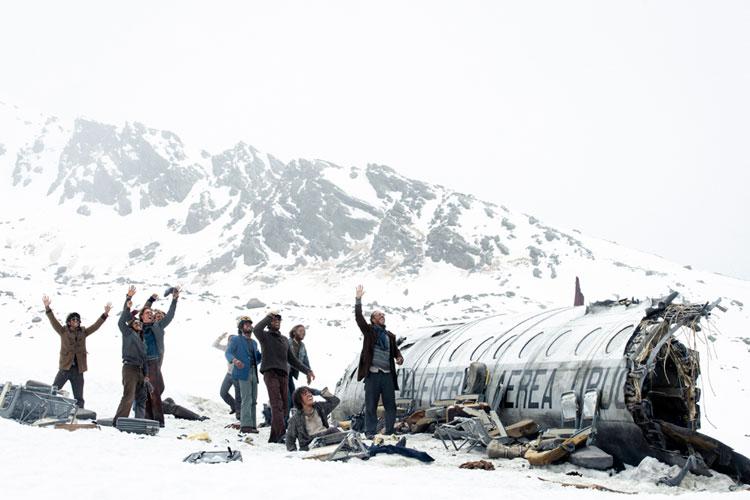 VENEZIA 80 OUT OF COMPETITION: FICTION
LA SOCIEDAD DE LA NIEVE – CLOSING FILM!
Director: J.A. Bayona
Starring: Enzo Vogrincic, Matías Recalt, Agustín Pardella, Esteban Kukuriczka, Tomas Wolf
La Sociedad de La Nieve takes place around the tragic event of a plane that fell on the mountains that separate Argentina from Chile.
COUP DE CHANCE
Director: Woody Allen
Starring: Lou de Laâge, Valérie Lemercier, Melvil Poupaud, Niels Schneider
It won't come as a shock to find Woody Allen's new film in the lineup of the 2023 Venice Film Festival, as the film was expected to premiere there. Like its title suggests, Coup de Chance is about the importance of chance in our lives.
THE WONDERFUL STORY OF HENRY SUGAR
Director: Wes Anderson
Starring: Ralph Fiennes, Cumberbatch, Ben Kingsley, Richard Ayoade, Dev Patel.
Barbera describes The Wonderful Story of Henry Sugar as a "little masterpiece," and after reading its plot, we believe him. The film is one in a series of Roald Dahl stories that Wes Anderson adapted into shorts: this is his longest one, but it's still only 40 minutes long. And judging by the cast, we're in for a treat.
THE PENITENT – A RATIONAL MAN
Director: Luca Barbareschi
Starring: Luca Barbareschi, Catherine McCormack, Adam James, Adrian Lester
Written by Pulizer-winning American playwright David Mamet, Luca Barbareschi's new film is about a psychiatrist who refuses to testify for a former patient – an unstable and dangerous man – and sees his entire life and career collapse. The patient's belonging to the LGBTQA+ community, the therapist's religious beliefs, and a big mistake from the press provoke a chain reaction made even worse by the public's thirst for news and the law's harsh judgement.
L'ORDINE DEL TEMPO
Director: Liliana Cavani – Golden Lion for Career Achievement
Starring: Alessandro Gassmann, Claudia Gerini, Edoardo Leo, Ksenia Rappoport, Richard Sammel, Valentina Cervi, Fabrizio Rongione, Francesca Inaudi, Angeliqa Devi, Mariana Tamayo, Alida Baldari Calabria, Angela Molina
L'Ordine del Tempo is Liliana Cavani's last film, and it takes place over 24 hours on a villa by the sea, while the threat of our planet's imminent destruction looms.
VIVANTS
Director: Alix Delaporte
Starring: Alice Isaaz, Roschdy Zem, Vincent Elbaz, Pascale Arbillot, Pierre Lottin, Jean-Charles Clichet
Remember Other People's Children's Roschdy Zem? In Vivants, his Bolero dance is worth the entire film, according to Alberto Barbera. The movie is about a group of TV journalists who have a column dedicated to the hottest investigations.
DAAAAAAALI!
Director: Quentin Dupieux
Starring: Anaïs Demoustier, Edouard Baer, Jonathan Cohen, Gilles Lellouche, Pio Marmaï, Didier Flamand, Romain Duris
The master of absurdist films returns to Venice many years after the World Premiere of Réalité, one of his most acclaimed movies to date. This time, he directs a satire about artists' uncontainable narcissism. The artist in question is Dalì, who is portrayed by four different actors in this "hilarious, irresistible movie."
THE CAINE MUTINY COURT-MARTIAL
Director: William Friedkin
Starring: Kiefer Sutherland, Jason Clarke, Jake Lacy, Monica Raymund, Lance Reddick
William Friedkin returns to Venezia with a film produced by Showtime, revolving around a marine officer who is taken to trial for mutiny after he took control of a ship when he deemed the capitan to be unstable. It's adapted from the Pulitzer Prize-winning book of the same name, which was also made into a play and various movies, and it delves into morality, human nature, and many more themes.
MAKING OF
Director: Cédric Kahn
Starring: Denis Podalydès, Jonathan Cohen, Stefan Crepon, Souheila Yacoub, Emmanuelle Bercot, Xavier Beauvois, Valérie Donzelli, Riad Gahmi, Thais Vauquières, Orlando Vauthier, Johanna Colboc, Thomas Silberstein
Barbera describes Cédric Kahn's new film as "kind of like Truffaut's Day for Night." It's set in current times and it talks about how fascinating and hard it is to make movies at our day and age.
AGGRO DR1FT
Director: Harmony Korine
Starring: Jordi Molla, Travis Scott
"It's not just a film, but more of an art work," says Alberto Barbera of Harmony Korine's (Spring Breakers, The Beach Bum) Aggro Dr1ft.
HIT MAN
Director: Richard Linklater
Starring: Glen Powell, Adria Arjona, Austin Amelio, Retta
The plot of Richard Linklater's (The Before trilogy) new film is simply irresistible. The film is about an American psychologist (Glen Powell) who works undercover for the police by disguising himself as a serial killer and offering to kill anyone everyday people would like to get rid of.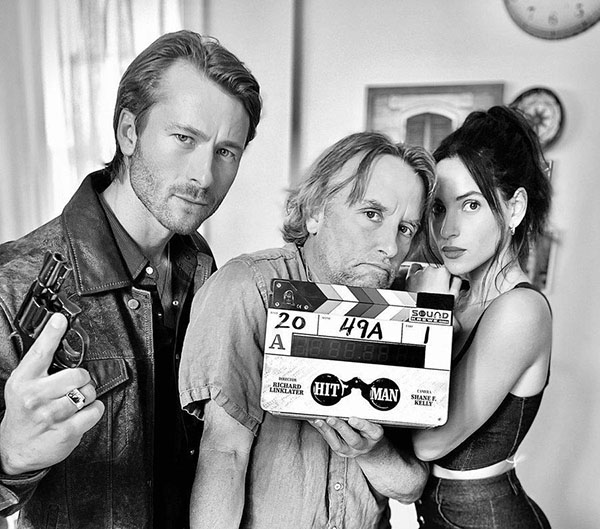 THE PALACE
Director: Roman Polanski
Starring: Oliver Masucci, Fanny Ardant, John Cleese, Bronwyn James, Joaquim De Almeida, Luca Barbareschi, Milan Peschel, Fortunato Cerlino, Mickey Rourke
Written with EO's Jerzy Skolimowski, Polanski's new film takes place at an hotel on the Swiss Alps. The film makes fun of a series of grotesque characters who are unaware of their human and social existence.
ZUE BAO (SNOW LEOPARD)
Director: Pema Tseden
Starring: Jinpa Jinpa, Xiong Ziqi, Tseten Tashi
Acclaimed Tibetan filmmaker Pema Tseden died a few days after completing Zue Bao, which will premiere at the 2023 Venice Film Festival as a tribute.
WELCOME TO PARADISE – SHORT FILM
Director: Leonardo Di Costanzo
Starring: Marta Cammi, Sofiane Bahari, Giorgia Respelli
This short was made by the students of the "Bobbio di Bellocchio" film school.
---
VENEZIA 80 OUT OF COMPETITION: NON FICTION
AMOR
Director: Virginia Eleuteri Serpieri
Amor uses cinema as a means of healing from a private fracture – in this case, director Virginia Eleuteri Serpieri's mother's suicide in the river Tevere.
FRENTE A GUERNICA (VERSIONE INTEGRALE)
Director: Yervant Gianikian & Angela Ricci Lucchi
This is the longer version of a film that was commissioned by the Museo Nacional Centro de Arte Reina Sofía in Madrid, and that looks at one of Picasso's paintings.
HOLLYWOODGATE
Director: Ibrahim Nash'at
Egyptian-born director Ibrahim Nash'at, who now lives in Germany, was able to make an incredible documentary. When the USA left Afghanistan and the Taliban took control, Nash'at managed to persuade a Taliban commander to let him film inside a Taliban establishment. The result is, in Barbera's words, "impressive and disquieting."
RYUICHI SAKAMOTO | OPUS
Months before his death, Ryuichi Sakamoto asked his son Neo Sora to make a film, with the clear desire to leave a spiritual will of sorts. The movie simply consists of a concert, where Sakamoto is alone, playing the piano, and it's going to be an affecting watch.
ENZO JANNACCI VENGO ANCH'IO
Director: Giorgio Verdelli
A documentary on acclaimed Italian singer-songwriter, pianist, actor and comedian Enzo Jannacci.
MENUS PLAISIRS – LES TROISGROS
Director: Frederick Wiseman
Frederick Wiseman's new documentary is 4 hours long, and it's a journey behind the scenes of one of the most famous French Michelin star restaurants. To quote Barbera, "it's a journey from which it's impossible to come out".
SERIES
D'ARGENT ET DE SANG
Director: Xavier Giannoli & Frédéric Planchon
Remember Marguerite? Director Xavier Giannoli and Frédéric Planchon join forces to bring us a series we'll get to see in its entirety at Venezia 80! D'Argent et de Sang, starring Vincent Lindon, is about a new financial department that hunts fiscal frauds. One day, they stumble upon an unbelievable heist, set up by expert thieves and swindlers with a series of Chinese boxes. It's unfolds like a thriller, and we wouldn't miss it.
I KNOW YOUR SOUL (ZNAM KAKO DISES)
Director: Jasmila Zbanic & Damir Ibrahimovic
This 6-episode crime series from Bosnia revolves around a prosecutor who investigates the case of a boy who committed suicide in Sarajevo, while also dealing with personal problems. It deals with themes of bullying and suicide but there are also many secrets to discover.
SPECIAL SCREENING
LA PARTE DEL LEONE: STORIA DELLA MOSTRA
Directors: Baptiste Etchegaray & Giuseppe Bucchi
This year marks the 80th anniversary of the Venice Film Festival, and this special screening celebrates the history of the Mostra.
---
2023 VENICE FILM FESTIVAL LINEUP: ORIZZONTI
A CIELO ABIERTO
Director: Mariana & Santiago Arriaga
Starring: Theo Goldin, Federica Garcia, Maximo Hollander, Julio Cesar Cedillo, Sergio Mayer Mori, Julio Bracho, Cecilia Suarez, Manolo Cardona
A road movie about three boys who take revenge on the truck driver who killed their father.
EL PARAÍSO
Director: Enrico Maria Artale
Starring: Edoardo Pesce, Margarita Rosa De Francisco, Maria Del Rosario, Gabriel Montesi
The portrait of a 40 years old man whose life is conditioned by his symbiotic and complex relationship with his mother – until a Colombian woman arrives, and changes both of their lives.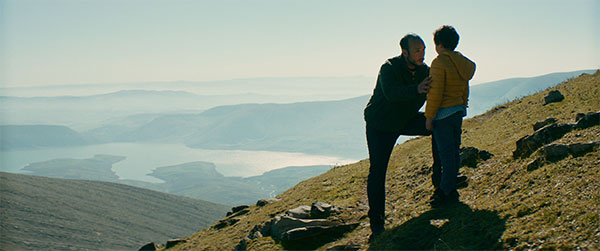 OURA EL JBEL (BEHIND THE MOUNTAINS)
Director: Mohamed Ben Attia
Starring: Majd Mastoura, Samer Bisharat, Walid Bouchhioua, Selma Zeghidi, Helmi Dridi, Wissem Belgharek
The Golden Bear-winning director of Hedi brings us a film about a father who has just come out of prison and really wants to take his son to the mountains. Why? Because he discovered that he has a strange power and he wants to show his son.
THE RED SUITCASE
Director: Fidel Devkota
Starring: Saugat Malla, Prabin Khatiwada, Bipin Karki, Shristhi Shrestha
This debut from Nepal is a ghost story! But the film is really about the tragic past of the country, not only with the Civil War but also with the recent migration of Nepalese citizens into Gulf countries and the consequences this had on the families back home.
TATAMI
Director: Guy Nattiv & Zar Amir Ebrahimi
Starring: Arienne Mandi, Zar Amir Ebrahimi, Jaime Ray Newman, Ash Goldeh
Remember Zar Amir Ebrahimi, who won the Best Actress award for Holy Spider at Cannes last year? This year, she co-directs (with Skin's Guy Nattiv) and stars in a film about a young Judo champion who's about to compete in the finals. But the Iranian authorities try to get her to retire from the competition because she would be competing against an Israeli opponent. It's taken from a true story, and it should be very high on your list of films to watch at Venice 2023.
PARADISET BRINNER
Director: Mika Gustafson
Starring: Bianca Delbravo, Dilvin Asaad, Safira Mossberg, Ida Engvoll, Mitja Siren, Marta Oldenburg
Paradiset Brinner is about three young sisters who risk being separated due to their absent mother and looming social services.
THE FEATHERWEIGHT
Director: Robert Kolodny
Starring: James Madio, Ruby Wolf, Keir Gilchrist, Ron Livingston, Stephen Lang, Lawrence Gilliard Jr., Shari Albert, Imma Aiello
Laura Poitras collaborator Robert Kolodny brings us a film set in 1964, when a 50 year old former boxing champion decides to fight again to try and conquer a title he lost in his youth.
INVELLE
This animated movie depicts Italy as seen through the eyes of a family of farmers, and takes us through the history of the country from the 1920s till now.
HESITATION WOUND
Director: Selman Nacar
Starring: Tülin Özen, Görkem Ipek
A criminal lawyer faces an ethical dilemma in Hesitation Wound, and her choice will affect the destinies of her sick mother and of the judge in charge of a trial she's part of, where she thinks the accused is innocent.
SEM CORAÇÃO (HEARTLESS)
Director: Nara Normande, Tiao
Starring: Maya de Vicq, Eduarda Samara, Maeve Jinkings, Erom Cordeiro, Ian Boechat, Kaique Brito, Alaylson Emanuel, Lucas Da Silva, Elany Santos
This Brazilian film is adapted from a short that won an Award at Cannes' Quinzaine back in 2014. It's about a teenager on holiday who is attracted by a girl in the village whom everyone calls "heartless".
UNA STERMINATA DOMENICA
Director: Alan Parroni
Starring: Enrico Bassetti, Zackari Delmas, Federica Valentini, Lars Rudolph
Alberto Barbera thinks Alan Parroni's debut will be much discussed in Venice this year. The film abandons traditional storytelling methods and favors a sensorial and visual experience instead, telling a story of rebellion and nihilism in the outskirts of Rome.
SER SER SALHI (CITY OF WIND)
Director: Lkhagvadulam Purev-Ochir
Starring: Tergel Bold-Erdene, Nomin-Erdene Ariunbyamba, Bulgan Chuluunbat, Ganzorig Tsetsgee, Tsend-Ayush Nyamsuren
This Mongolian production is about teenagers exploring sexuality, and explores the clash between tradition and modernity with sensitivity.
EXPLANATION FOR EVERYTHING
Director: Gábor Reisz
Starring: Gáspár Adonyi-Walsh, István Znamenák, András Rusznák, Rebeka Hatházi, Eliza Sodró, Lilla Kizlinger, Krisztina Urbanovits
"It's one of those films they'll tell me off about, for not putting it in competition," says Alberto Barbera. According to the Artistic Director, it's the third film of a promising filmmaker, and it depicts today's Hungary.
GASOLINE RAINBOW
Director: Bill & Turner Ross
Starring: Tony Abuerto, Micah Bunch, Nichole Dukes, Nathaly Garcia, Makai Garza
A film about teenagers who embark on a journey to a remote village, where they meet other people and make experiences surrounded by the vast American landscape. It's an American road film, but a sensitive and original one.
EN ATTENDANT LA NUIT
Director: Céline Rouzet
Starring: Mathias Legoût-Hammond, Elodie Bouchez, Jean-Charles Clichet, Céleste Brunnquell, Laly Mercier
Here's another film about vampires: this time, it's a co-production from France and Belgium and it's a genre movie that's mainly about teenage problems and growing up.
HOUSEKEEPING FOR BEGINNERS
Director: Goran Stolevski
Starring: Anamaria Marinca, Alina Serban, Samson Selim, Mia Mustafi, Vladimir Tintor, Sara Klimoska, Rozafa Celaj, Ajse Useini
Writer-director Goran Stolevski (You Won't Be Alone) brings us a film about a queer woman who has to raise her partner's daughter, even if she doesn't want to be a mother. The film looks at what it means to be a family but also at the difficulty of being queer in certain countries.
HOKAGE (SHADOW OF FIRE)
Director: Shinya Tsukamoto
Starring: Shuri, Ouga Tsukao, Hiroki Kono, Mirai Moriyama
Shinya Tsukamoto's new film is about the consequences of war on human beings. It revolves around a man who's been traumatized by the war, a woman who has to sell her body to sustain herself, and a child who embodies a glimmer of hope.
YURT (DORMITORY)
Director: Nehir Tuna
Starring: Doğa Karakaş, Can Bartu Arslan, Ozan Çelik, Tansu Biçer, Didem Ellialtı, Orhan Güner, Işıltı Su Alyanak
This surprising debut is about a teenager from an upper class family who is sent to an Islamic boarding school. It's a film about religious fundamentalism, queer tendencies, and political tensions that enables us to understand where the Islamic Turkey came from.
Click here for the list of Orizzonti shorts!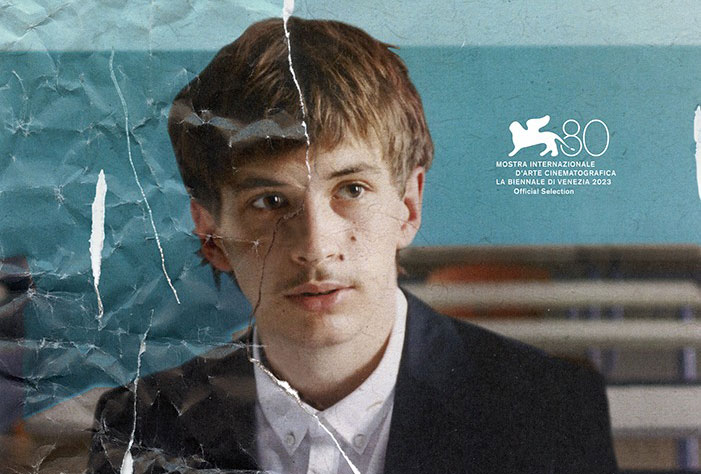 ORIZZONTI EXTRA
BOTA JONË
Director: Luàna Bajrami
Starring: Elsa Mala, Albina Krasniqi, Don Shala, Aurora Ferati, Uratë Shaban, Gani Rrahmani
This Kosovo-France co-production is about a two teenagers who arrive in Kosovo from a faraway country to attend university in the 90s. Produced by the team behind The Intouchables, It's a film about the hopes and betrayals of a generation that was left to fend for themselves after Kosovo gained independency.
NAZAVZHDY-NAZAVZHDY (FOREVER FOREVER)
Director: Anna Buryachokva
Starring: Alina Cheban, Zachary Shadrin, Arthur Aliiev, Yelyzaveta Tsilyk, Daria Zhykharska
Here's a debut from Ukraine that you don't want to miss. It was filmed before the conflict began and completed a few days ago, and it mainly focuses on teenagers.
EL RAPTO (THE RESCUE)
Director: Daniela Goggi
Starring: Rodrigo De La Serna, Julieta Zylberberg, Andrea Garrote, Jorge Marrale, Germán Palacios
The Italo-Argentinian filmmaker tells us the true story of an entrepreneur who was kidnapped in 1985, when democracy had returned to Argentina but coupists were working underground still protected by the higher powers. If you liked Argentina 1985, this movie is for you!
IN THE LAND OF SAINTS AND SINNERS
Director: Robert Lorenz
Starring: Starring: Liam Neeson, Kerry Condon, Jack Gleeson, Colm Meaney, Ciarán Hinds, Sarah Greene
Former Clint Eastwood collaborator Robert Lorenz brings us a film with a very promising plot and an all-star cast! In The Land of Saints and Sinners takes place during the Irish civil war and mainly revolves around a ruthless killer who leaves his profession to look for redemption after a life of sin.
DAY OF THE NIGHT
Director: Jack Huston
Starring: Michael C. Pitt, Nicolette Robinson, Ron Perlman, Joe Pesci, John Magaro, Anatol Yusef
The second movie about boxing at the 2023 Venice Film Festival shows us the last 24 hours of a former boxing champion who decides to fight again. It's a metaphoric pilgrimage to make amends with many people, from his father, who suffers from Alzheimer's, to his priest son and his beloved daughter. It's also full of boxing references!
FELICITÀ
Director: Micaela Ramazzotti
Starring: Max Tortora, Anna Galiena, Matteo Olivetti, Micaela Ramazzotti, Sergio Rubini
Felicità is about a young woman who'd like to be a make-up artist in the film industry, but whose traditional family isn't really on board with her idea.
PET SHOP BOYS
Director: Olmo Schnabel
Starring: Jack Irv, Dario Yazbek, Willem Dafoe, Emmanuelle Seigner, Camille Rowe, Peter Saarsgard
Nope, not the band. Pet Shop Boys is actually about an affair between two men who have opposite personalities: the impulsive Alejandro, and the shy Jack, who works at a pet store. The movie is set in New York City and it's not just a love story but also a look at vice.
STOLEN
Director: Karan Tejpal
Starring: opera prima indiana. Rapimenti di bambini piccolissimi che poi evolve in un thriller d'azione mozzafiato: inseguimenti, tentativi di linciaggio, tensione.
L'HOMME D'ARGILE
Director: Anaïs Tellenne
Starring: Raphaël Thiéry, Emmanuelle Devos, Mireille Pitot, Marie-Christine Orry
Barbera describes L'Homme D'Argile as a "bizarre and sensual tale with erotic developments." The film revisits the myth of the Golem but with a romantic angle, adding some social commentary too.
---
VENICE IMMERSIVE (VR)
Discover the 2023 Venice Film Festival Immersive lineup!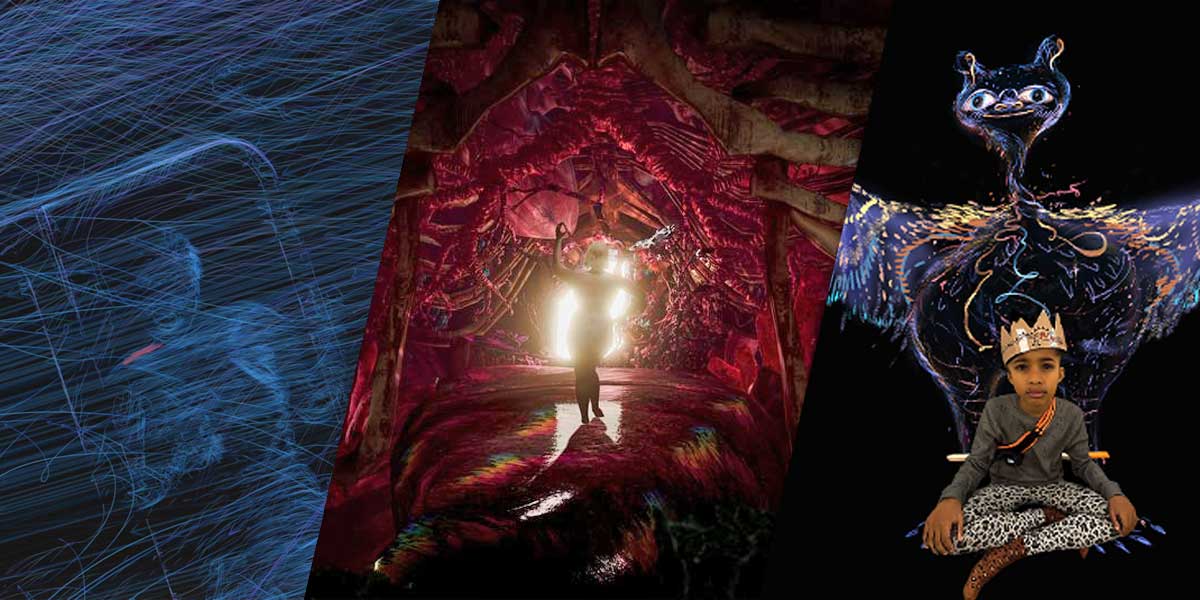 ---
BIENNALE COLLEGE CINEMA 2023
L'ANNO DELL'UOVO
The tagline reads, "Hidden behind every loss is a gem of gratitude and wisdom that only begins to shine when it's discovered."
LUMBRENSUEÑO
Director: José Pablo Escamilla
Lumbrensueño is about a Mexican teenager who moves to the Toluca Valley – a grey and industrial area – with his mother and sister, to start a new life. Lucas works in a hamburger shop, where the owner overworks him as much as he can, and spends the night with his colleague and friend Oscar, a young man who's always been able to endure all the pressure coming from work, family, and the world. One day, Oscar and Lucas decide to embark on a journey, which will ultimately enable them both to really look at what they left behind.
ÁRNI
The film is about a lonely man who works with a traveling circus, and who one day attempts to tame a python in the hopes that it will bring him closer to the family running the show.
---
VENEZIA CLASSICI 2023
Discover the 2023 Venezia Classici lineup!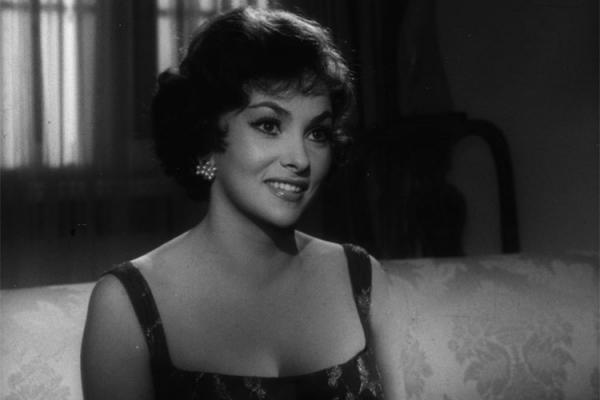 ---
VENICE INTERNATIONAL FILM CRITICS WEEK 2023: THE LINEUP
GOD IS A WOMAN – OPENING FILM!
In 1975, French filmaker Pierre-Dominique Gaisseau travelled to Panama, to visit a community – the Kuna – where women are sacret and film them. To do so, the director, lived there for a year with his wide and daughter. But the project never saw the light of day, as the production ran out of funds and a bank confiscated what they had filmed. All seemed lost until, not long ago, a copy was found in Paris. Will today's Kuna finally be able to see the film about their relatives?
VERMIN – CLOSING FILM!
Director: Sébastien Vaniček
Vermin is a very unique survival film, as the main threat is an invasion of venomous spiders who put the lives of the residents of a building at risk.
ABOUT LAST YEAR
Director: Dunja Lavecchia, Beatrice Surano, Morena Terranova
Celeste, Giorgia and Letizia, three very different cisgender young women, live in the outskirts of Turin. But they all have a common element: they've all found a safe space in dancing, where they can really feel like they own their own bodies and aren't judged by everyone. In the film, they embark on a journey and make a series of choices that will make them grow up.
HOARD
Director: Luna Carmoon
Starring: Saura Lightfoot Leon, Joseph Quinn, Hayley Squires, Lily-Beau Leach, Deba Hekmat
We've been waiting for this film since Cannes! This highly anticipated release from the United Kingdom is about the bond between a mother and a daughter.
LIFE IS NOT A COMPETITION, BUT I'M WINNING
Director: Julia Fuhr Mann
This important film is about a group of queer athletes who visit Athens' Olympic Stadium to honor those who were prohibited from standing on the winners' podium years prior. Among the protagonists are trans marathon runner Amanda Reiter and 800m runner Annet Negesa, who both faced prejudice and various hardships. This look at the world of competitive sports couldn't be more timely.
LOVE IS A GUN
The movie's protagonist is Sweet Potato, who runs a small business by the seaside, having been released from prison. But this quiet doesn't last long, as his past soon comes knocking in the form of his old boss, his mother, and his mate. Will Sweet Potato be able to retain his control of his own life?
MALQUERIDAS
Malqueridas sounds like a difficult watch, but also a powerful one. The film is about the women who are serving long sentences as prisoners in a correctional facility in Chile, separated from their children. The movie looks at the struggles they face and the bonds they make to survive and resist.
SKY PEALS
Sky Peals revolves around a man named Adam, who works night shifts at a motorway service station with little to no human contact. One day, he finds out that his father died, and he tries to piece together an image of him, since he's never really known him. But what he finds out instead is that his dad believed he wasn't human. What does this even mean? And what would that make Adam?
THE VOURDALAK
"My children," says Gorcha before leaving, "wait six days for me. If, after those six days, I have not returned, say a prayer in my memory of me. […] But if ever, and may God preserve you, I were to return after six days have passed, I enjoin you to refuse me entry whatever I may say or do. For then, I shall be no more than an accursed Vourdalak." The synopsis on the Settimana della Critica's website is giving us Interview with the Vampire/Dracula vibes.
---
GIORNATE DEGLI AUTORI 2023: THE LINEUP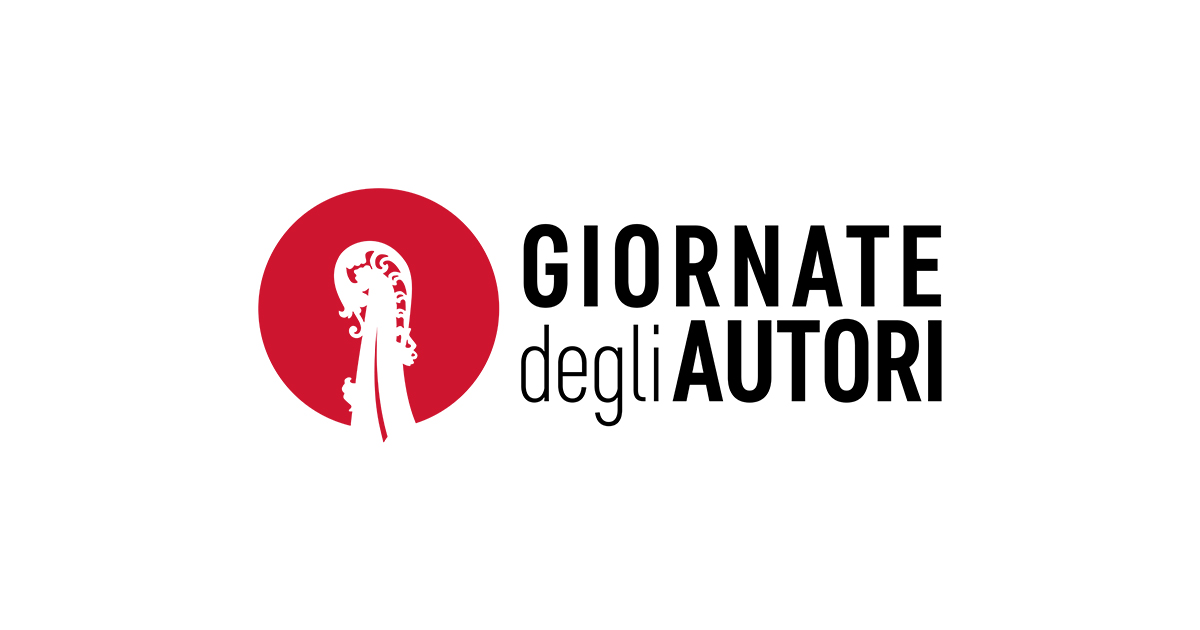 LOS OCÉANOS SON LOS VERDADEROS CONTINENTES – OPENING FILM
Director: Tommaso Santambrogio
Are the oceans actual continents, like the title of this film suggests? Santambrogio's movie takes us to a decadent Cuba, where two 30 years-old men are in love with one another. Their love story is made of small everyday gestures, intimacy, and of nostalgia for a past long gone. Los Océanos son los Verdaderos Continentes is mainly about couples, memories, loss, and the Cuban soul.
BACKSTAGE
Directors: Afef Ben Mahmoud & Khalil Benkirane
Starring:
Backstage is about Aida, who is part of a Tunisian contemporary dance troupe that's touring Morocco. One day, during a performance, Aida provokes her life and stage partner Hedi, who injures her onstage. And so begins a series of chain events, that we witness over the course of one night in a forest, as Aida finds her way to the next village's doctor.
KANATA NO UTA
Director: Kyoshi Sugita
Starring:
Kanata No Uta follows a 25 years-old bookstore clerk named Haru, who is one day offered a job from the 45 years-old Takeshi, who saved his life a few years prior when he was about to jump in front of a trian. But Haru has other thoughts at the moment: he is thinking about a woman named Yukiko, a stranger sitting on a bench by the station. And so, he approaches her, and they set off on a journey with a cassette tape that her mother left her. It's a film about regrets and human connection.
MELK
Director: Stefanie Kolk
Starring: Frieda Barnhard, Aleksej Ovsiannikov, Ruth Sahertian, Jules* Elting, Murat Toker, Arnoud Bos, Zineb Fallouk
Stefanie Kolk's Melk revolves around a woman named Robin. Not long after giving birth to a stillborn baby, our protagonist's breasts start to produce milk, and, since she can't bring herself to throw it away, she decides to donate it. But it turns out that it's not easy to find someone who'll take it, and the milk becomes a metaphor for her life.
QUITTER LA NUIT
Director: Délphine Girard
Starring: Selma Alaoui, Veerle Baetens, Guillaume Duhesme, Anne Dorval
Quitter La Nuit begins one night, when a woman in danger calls the police. Another woman takes the call, which leads to the arrest of a man. But as weeks pass, justice needs proof, and the three people involved are forced to return to a night that they'd like to forget.
SIDONIE AU JAPON
Here's another title that we expected to find in the 2023 Venice lineup. Isabelle Huppert is Sidonie Perceval, a successful French writer who mourns her deceased husband. When she's invited to Japan for work, her local editor takes her to the beautiful Kyoto, and a relationship begins to form. But Sidonie can't forget about the loss of her husband, and she will have to come to terms with her past in order to heal.
SOBRE TODO DE NOCHE
Director: Víctor Iriarte
Starring: Lola Dueñas, Ana Torrent
Sobre Todo de Noche tells a story about two mothers and a son. The first mother is Vera (Dueñas), who gave her son up for adoption when she was young because she couldn't take care of him. Years later, she decided to find out if all went well, but the authorities told her that her files don't exist; since then, Vera has been looking for him. The second mother is Cora (Torrent), who knew from an early age that she couldn't have children, and her only resource was to adopt. And so, Cora adopted the now nearly 18 years-old Egoz, and dedicated her entire life to him. A mother, a son, and a mother are about to cross paths.
TO KALOKAIRI TIS KARMEN
Director: Zacharias Mavroeidis
Starring: Giorgos Tsiantoulas, Andreas Lambropoulos, Roubini Vasilakopoulou, Nikolas Michas Vassilis
Winner of an award at the 63rd Thessaloniki Festival, To Kalokaiti Tis Karmen is about a 25-year-old director named Nikitas who needs an idea for his first film. On day, as he's having a bath with his best friend Demosthenes, they realize that there's potential for a screenplay in the latter's last summer, which involved a divorce, various meetings, and a woman named Carmen. But Nikitas has a different interpretation of his friend's summer, and transforming Demosthenes into a film star requires delving into his very essence as a human being.
VAMPIRE HUMANISTE CHERCHE SUICIDAIRE CONSENTANT
Director: Ariane Louis-Seize
Starring: Sara Montpetit, Félix-Antoine Bénard
The best titled film at Venezia 80 is a horror debut from Montréal, directed by Ariane Louis-Seize. The film is about a young vampire named Sasha (Montpetit) who isn't exactly succeeding at the whole otherworldly thing, as she's too sensitive to kill. When her parents cut off her blood supply, Sasha doesn't know how to sustain herself, until she meets lonely teenager Paul (Bénard), who has suicidal tendencies and will gladly give up his life to save hers. Will this be the next Bones And All? We cannot wait to find out.
WU YUE XUE
Director: Chong Keat Aun
Starring: Pearlly Chua, Jen-Shuo Cheng, Peter Yu
It's May 13, 1969 when Su-mei and her daughter attend a street opera while her husband and their son are at the cinema. But that's when a violent revolt breaks out…
COUP! – CLOSING FILM
Directors: Austin Stark & Joseph Schuman
Starring: Peter Sarsgaard, Billy Magnussen, Sarah Gadon
Coup! is set during the Spanish Flu of 1918, when a rebellious servant stages a revolt against his wealthy employer.
Click here for the special events at the 2023 Giornate degli Autori!
---
The 2023 Venice Film festival will take place at Venezia Lido on August 30 – September 9, 2023. Read the virtual reality lineup for Venice Immersive, with all plots!