Tatami: Venice Film Review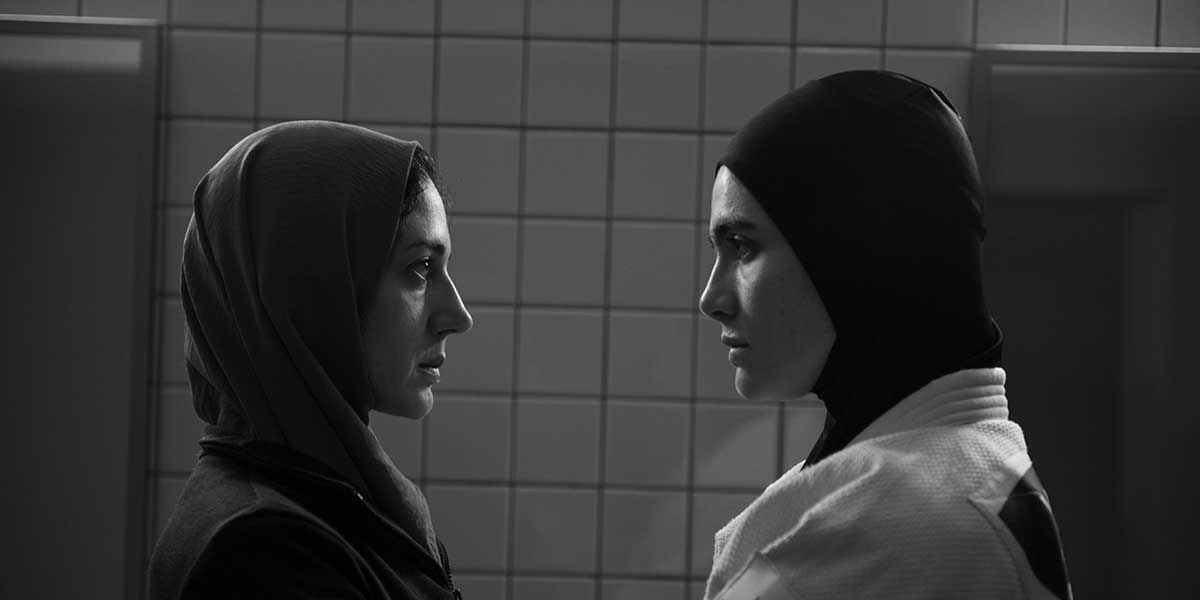 Tatami (Juda Khatia Psuturi / 2023 Venice Film Festival)
Zar Amir Ebrahimi and Guy Nattiv's Tatami is a raw, poignant and empowering tale of two women who defy the threat of oppression and choose to be free.
---

Tatami is not just a film about Judo, but one about overcoming political power. The first production to be co-directed by Iranian and Israeli filmmakers – Zar Amir Ebrahimi and Guy Nattiv, respectively – is a powerful, empowering and incredibly poignant story about two women with enormous courage in the face of intimidation, and their desire for the choice "to be free".
Leila (Arienna Mandi), along with her teammates and coach Maryam (Ebrahimi), are competing in the World Judo Championships on behalf of The Islamic Republic of Iran. Leila is one of the favourites to win, storming through the first few rounds with ease, when Maryam suddenly gets a phone call from the president of the Iranian Judo Association. In it, he – in no uncertain terms – makes it very clear that Leila is to drop out of the competition, feigning injury, and that this order comes from the Supreme Leader of Iran himself. Incensed by this, Leila, with the support of her husband Nadir (Ash Goldeh) – who must flee Tehran in the middle of the night with their young son – decides to compete anyway, even at great risk of being branded a traitor of the state.
Tatami is incredibly inspiring, but also sadly the reality so many athletes have to face. Having to choose between an opportunity and safety, particularly when it's at the behest of a regime who seeks to belittle the accomplishments of women and utilise their control, is something no one should have to face. But the intimidation is not particularly surprising, and it feels as though Maryam and Leila are aware something like this could be coming from the moment Leila steps on to the mat. But their rage at the injustice of it, their fear for their families' lives, and also their sadness at having something so important taken away, is what gives the film such emotional resonance. It's so palpable on the screen, and Mandi and Ebrahimi are something to behold with the raw emotion pouring off of them in every scene.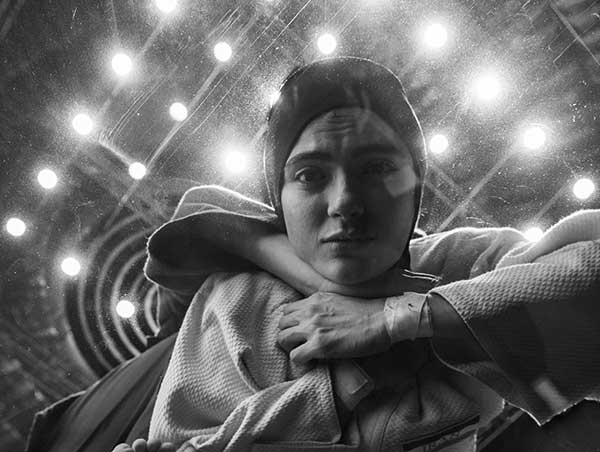 As the commentators somewhat ironically put it, Leila is "literally fighting for her life" on the mats – the tatami – and you can feel her gather every ounce of strength within her, both mental and physical, to carry on as the threat looms literally ever closer. Her husband is incredibly supportive, not just of her career as a Judo champion, but also in her decision to fight. In fact, he actively encourages it and their relationship is lovely, realised through brief phone calls and flashbacks. It makes her character so easy to support and encourage, as she resonates with anyone who can understand the idea of wanted to take back control.
Mandi and Ebrahimi give stunning performances, and the film takes care to ensure that we are given the opportunity to understand both reactions. Leila is driven, talented and can practically taste victory, so it's easy to understand why she wouldn't be content to simply let it be taken away from her. Maryam was a competitor too, having experienced something similar and innately understanding the drive to win, but is also fearful of her life and the lives of those she is closest to. The film takes care not to vilify either women for their choices, however. Instead, it simply emphasises how incredibly difficult of a decision it is and how horrendous it is for them to be forced to make it.
See Also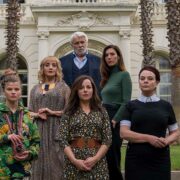 Tatami builds its tension so effectively, having the entire film take place over the course of the single day of competition. With each round that Leila advances to, it feels like the ticking of a countdown clock gets louder. The whole thing is very contained and feels precise, so that as the pressure builds so beautifully, we grow as frustrated and anxious and fearful as Leila is by the time the film grapples into its climax.
Ebrahimi and Nattiv's film is genuinely emotional, both powerful and empowering. Tatami is a stunning portrait of strength, the likes of which Leila, Maryam and the countless women like them who have had the courage to make the decisions they are possessed with in abundance. It's a raw, effective piece of filmmaking that deserves to be seen, because those who have to make these choices deserve to be supported.
---
Tatami premiered at the 2023 Venice Film Festival on September 2, 2023. Read our list of films to watch at the 2023 Venice Film Festival and discover the 2023 Venice Immersive Lineup!