Hit Man (2023) Film Review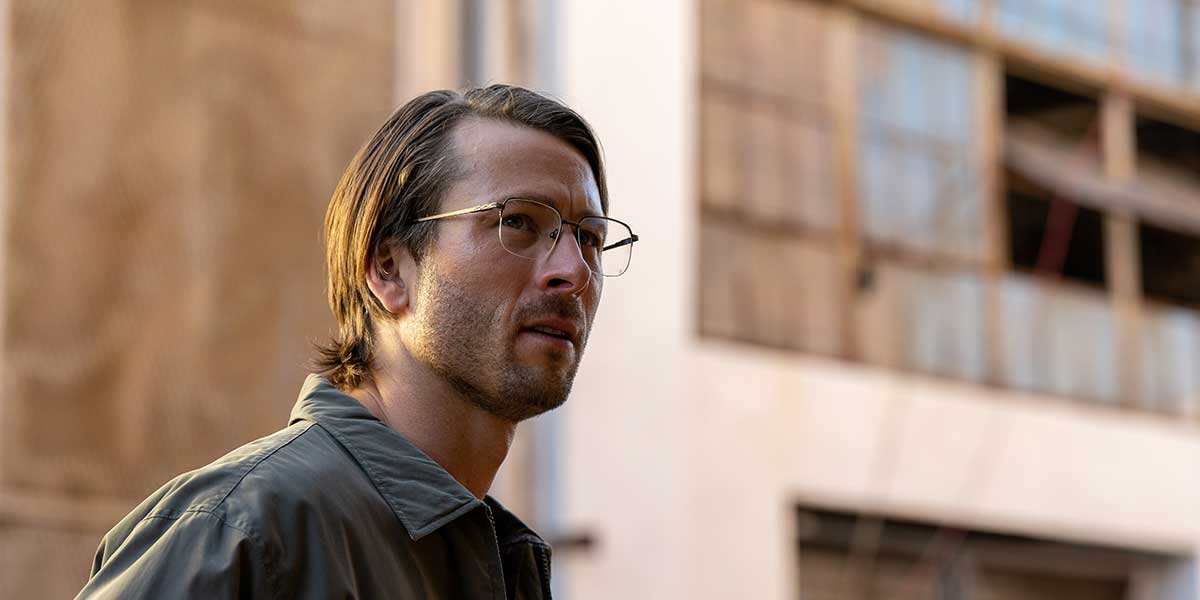 Richard Linklater's Hit Man is hilarious, clever and genuinely a lot of fun, with a scene-stealing and star-making lead performance from Glen Powell.
---

Richard Linklater's Hit Man is almost the antithesis of another assassin-themed selection at Venice this year. But unlike Fincher's more philosophical thriller, this has its tongue planted firmly in its cheek. It's laugh-out-loud funny, smarter than it appears to be, and anchored by a truly impressive leading man performance from Glen Powell.
Gary (Glen Powell) is a psychology teacher at the University of New Orleans, who dabbles in tech support for the New Orleans Police. Due to a suspension of rogue officer Jasper (Austin Amelio), they find themselves short of someone to go undercover, and so Gary's somewhat reluctantly sent out as a fake hit man with a wire to collect evidence. Luckily enough, it turns out he has a natural talent for it, and an ability to understand exactly what type of hit man each would-be murderer will connect with.
When he's contacted by Madison (Adria Arjona) as a potential solution to her abusive husband, Gary creates 'Roy', a suave, smoothing talking cool guy who's chill about the killing-people-for-money-thing. But then Roy ends up talking Madison out of her plan to hire him for murder, instead of entrapping her as he was supposed to. It's a small problem, but one that is only exacerbated when the pair begin a relationship, and Gary soon finds himself getting more and more attached to, not only Madison, but the idea of being Roy.
Hit men don't exist, apparently, but Linklater is certainly having fun playing with the idea of them. Alongside Powell, who co-wrote the screenplay, the pair have Gary cycle through a hilarious variety of would-be assassins in the name of plot development as much as comedic value. From a leather clad and scarred up Eastern European, to a British oddball with a terrible red wig and comically hipster glasses, the film is clearly having fun with the assassin trope.
When we're first introduced to him, Gary is essentially a total 'normie', even a bit of a nerd. Alongside his teaching and tech stuff, he also loves birdwatching and spending time with his two cats – hilariously named 'Ego' and 'Id'. He's forgettable, nothing special, and so it's easy to see why being Roy would be so invigorating for him.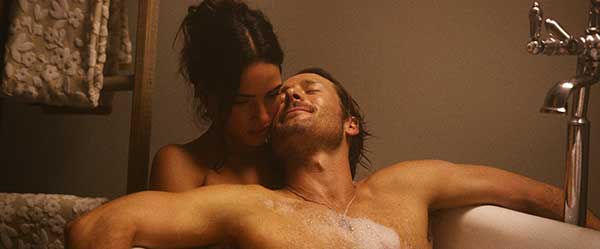 The merging of Gary and Roy happens relatively quickly. The film uses montage sequences and some slick editing to simulate the passage of time, but it still feels like Gary accepts and adopts Roy's attributes with much quicker enthusiasm than one might have expected. It's all in keeping with the film's self-reverential commentary though, – accept the identity you want for yourself, etc. – and some of the twists the film makes might not have worked without Gary's newfound confidence.
For example, it's difficult to imagine Gary being as comfortable with Madison if they'd met within the first few minutes of the film. There's a freeness to him when he's 'Roy' that she's attracted to immediately, and from an audience perspective it's also very easy to see why. Madison changes too, from a docile wife to a rampant sex kitten, all within a few scenes. But while this may also feel a little abrupt, neither necessarily detract from the film whilst you're along for the ride.
The chemistry between Arjona and Powell is tangible, and right from the off they're incredibly comfortable with each other. Their scenes have a spark that's only amplified by the witty banter in Linklater and Powell's script, and it doesn't ever feel contrived.
See Also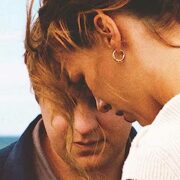 The whole film feels like that: whip-smart and frenetically funny. It feels fresh and light, knowing when to dial it back without ever bogging itself down with too much seriousness, and keeps the energy up its entire runtime. And yet it doesn't feel frivolous, very cleverly utilising Gary's teaching as a means of having him essentially narrate his personal journey. It feels self-aware and in on the joke, but still willing to commit to the bit.
And Powell does exactly that, too. It's a star making performance from him, cementing his ability to be a leading man and amplifying the romantic charm he's showcased before in films like Claire Scanlon's Set It Up. He's so engaging, adaptable and in possession of plenty of old-Hollywood style charm. And that's essential for a role like Gary, as without it the film may not have landed as uproariously as it does.
Linklater's Hit Man is more akin to the fun he had with films like School of Rock than the auteurism of Boyhood, and it's an utter delight as a result. It's fun, it's funny, and Glen Powell is so charismatic that the film doesn't have to work particularly hard to get its audience on board. If your looking for existentialism, hire Fincher's assassin. If you're looking for a good time, hire Linklater's.
---
Hit Man premiered at the 2023 Venice Film Festival on September 5, 2023. Read our list of films to watch at the 2023 Venice Film Festival and discover the 2023 Venice Immersive Lineup!