Disco Boy: Berlin Film Festival Review
Disco Boy (© Films Grand Huit / Berlin Film Festival)
Disco Boy is a riveting and visceral belter of a film with, unsurprisingly, a terrific lead performance from Franz Rogowski.
---

Like most of us, director/writer Giacomo Abbruzzese (America) recognises the acting prowess of Franz Rogowski (Undine, Great Freedom). He never hesitates to linger on the actor's face or zoom slowly into those emotive eyes. But as terrific as Rogowski is, Disco Boy isn't just a one man show. There is a pulsating power everywhere in Abbruzzese's often experimental film, which sometimes struggles under the weight of its numerous and complex themes but never loses sight of them. With its focus on the French Foreign Legion and slightly derivative disco-based finale, comparisons to Claire Denis' Beau Travail (1999) are inevitable, but Disco Boy exists in its own arena of transcendence and melancholy too.
Aleksei (Rogowski) is a young Belarusian who grapples with his own identity. After a traumatic illegal crossing into France where his best friend Mikhail (Michał Balicki, Cracow Monsters) dies, he joins the Legion in search of something that might give him a sense of belonging. In five years, he'll be a French citizen; other soldiers even start to call him Alex as opposed to Aleksei, as we see how immigrants are expected to assimilate into French society in a very specific way. In this new life, there is little room for freedom. Meanwhile, in the Niger Delta, a revolutionary activist called Jomo (Morr Ndiaye) leads a small unit in defence of his rural home, as oil extraction continues to destroy their jungle habitat. The two men's paths cross when Aleksei is sent to this area to rescue hostages that Jomo holds.
Whilst their meeting and experiences never connect thematically in a fully cohesive way, their clash is integral to the plot and allows Disco Boy to morph from stylish intrigue into a painful portrait of trauma. Aleksei's experiences as a soldier start to break him mentally, exacerbating his already present feelings of otherness. As in Beau Travail, Disco Boy shines a harsh spotlight on the French Foreign Legion and war in general; the colonialist tropes and wasted lives smack you in the face with full force. Aleksei, like so many of the other soldiers, becomes less of a human as the Legion absorbs him. Abbruzzese is keen to highlight the irony in the fact that the institution that is meant to help Aleksei is just stripping him of his very sanity.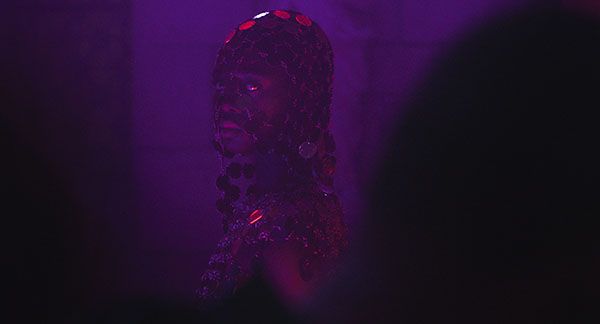 Hélène Louvart (Happy as Lazzaro, Murina) takes Disco Boy to the next level – you'd expect nothing less from one of the greatest cinematographers working today. Her photography captures intense but graceful dance moves with a free-flowing vibe, and she frequently lingers on faces and bodies to draw out every last emotional drop. There is a haunting, elegiac quality to the way Disco Boy is formed, reflective of the worsening melancholia that Aleksei feels. Newcomer Ndiaye is entrancing in the relatively few scenes he has, but it is Rogowski who steals the show as the lead. From one of the world's leading actors, there is the usual charisma, magnetic tenderness, and forceful but subtle emotions.
See Also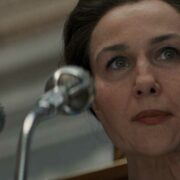 As Aleksei searches for the utopia he once dreamed of with Mikhail, disco proves to be that one shining light for him, with its trippy lights, thundering beats, and the freedom of movement. Similarly, Jomo's own relationship with his sister Udoka (Laëtitia Ky, Night of the Kings) is built on the connective power of disco. This driving force, bolstered by a sublime original score by Vitalic, offers some form of hope for the interconnected characters. Come its end and true to its preceding dreamy nature, Disco Boy hints that this vision of liberation might just be a utopic vision as opposed to an attainable goal.
---
Disco Boy premiered at the Berlin Film Festival on February 19-26, 2023. Read our Berlin Film Festival reviews!