Oscars 2021 Predictions: Who will win, and who should win?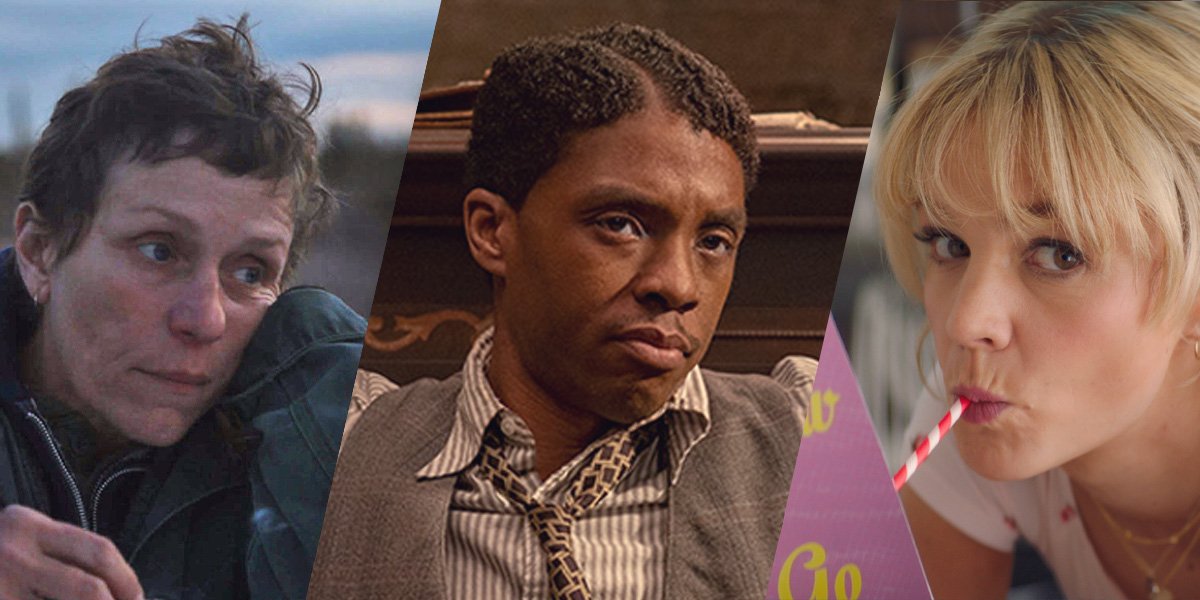 Nomadland, Ma Rainey's Black Bottom, Promising Young Woman (Searchlight Pictures, Netflix, Focus Features)
Awards season comes to an end this Sunday, and we at Loud and Clear weigh in with our predictions on who will win at Oscars 2021.
---
Authors: Bernard Ozarowski & Zoë Rose Bryant
At long last, we've come to the end of the elongated 2020-2021 awards season, with the 93rd Academy Awards set to be held this Sunday. Most of the year's predictable players are all present – with favorites such as The Father, Judas and the Black Messiah, Mank, Minari, Nomadland, Promising Young Woman, Sound of Metal, and The Trial of the Chicago 7 all nominated for Best Picture – but these Oscar nominations were not without their snubs either, as acclaimed play adaptations like Ma Rainey's Black Bottom and One Night in Miami… found themselves shut out when all was said and done.
Still, there was much history to celebrate in spite of these omissions – two women were nominated for Best Director for the first time (Nomadland's Chloé Zhao and Promising Young Woman's Emerald Fennell), nine people of color were recognized across all four acting categories (making this the most diverse set of acting nominees in Oscar history), Minari's Steven Yeun became the the first Asian-American Best Actor nominee, and Sound of Metal's Riz Ahmed is the first Muslim Best Actor nominee. All-in-all, the Oscars took the time to (finally) honor talent that has been historically ignored by the industry, and let's hope it's a sign of equally diverse seasons to come.
Though a number of this year's crafts categories seemed sewn up at this point (Can any film challenge Nomadland in Best Cinematography? How about Soul in Best Original Score?), there are still a few races shrouded in significant mystery. Does Ma Rainey's Black Bottom's Chadwick Boseman have Best Actor on lock, or will BAFTA winner Anthony Hopkins (of The Father) give him a run for his money? Who in the world will come out on top in Best Actress, since our four "frontrunners" (Ma Rainey's Black Bottom's Viola Davis, The United States vs. Billie Holiday's Andra Day, Nomadland's Frances McDormand, and Promising Young Woman's Carey Mulligan) have all taken home a major precursor award? And don't even get us started on those pesky "short film" categories.
Below, our senior staff writers Zoe and Bernard offer their predictions on who will win at Oscars 2021. Do you agree with our picks? Let us know on Facebook, Twitter, or Instagram!
---
BEST PICTURE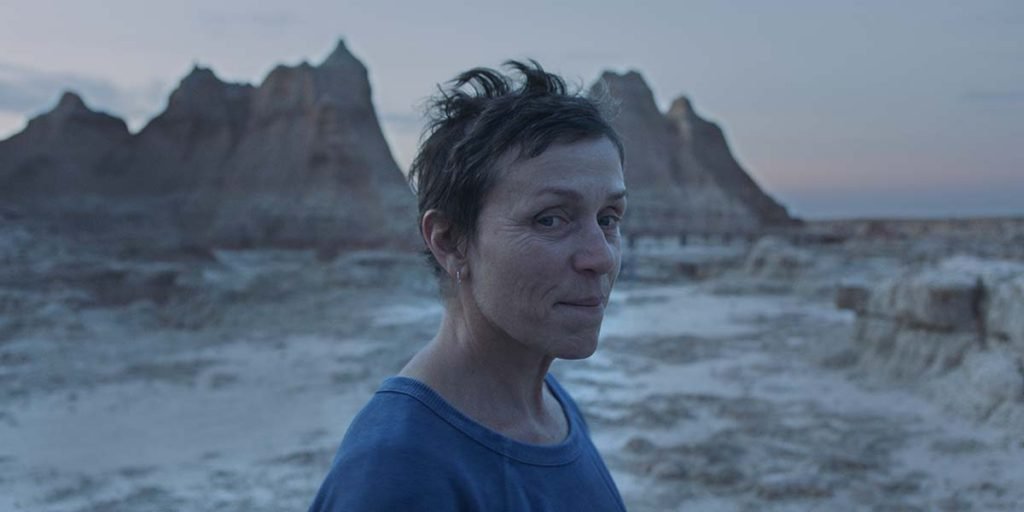 Zoe: I mean, it's gotta be Nomadland, right? This whole season, it's proven itself to be the "little indie that could," overcoming every obstacle in its way (beating its closest competitor The Trial of the Chicago 7 at the Golden Globes, prevailing on a preferential ballot at PGA, etc.) and completely steamrolling its competition. The Trial of the Chicago 7 may have won SAG, but Nomadland wasn't nominated there (most likely due to its cast of non-actors), and with a star-studded ensemble of well-known A-listers, such a success always made sense for Chicago. Regardless, its PGA loss – as well as its vulnerability in Best Original Screenplay, which should have been it's easiest award to win way back when – show that Nomadland shouldn't sweat this race.
Bernard: It's hard to imagine anything but Nomadland winning at this point. When "the movie isn't mean enough to Amazon" seems to be the biggest criticism, that's a pretty good profile for a winner. The preferential ballot means that universal adoration is better for your chances than a split among voters. It seems to me that The Trial of the Chicago 7 and Promising Young Woman occupy a sort of mirror dimension of voter splits: while Chicago 7 seems poised to do well with classic old white male voters, it will struggle with the new, more diverse voters added in recent years. Promising Young Woman seems like to reverse the formula. Nomadland, however, seems a safe bet to appear in the top few choices of nearly every voter's ballot and thus is poised to take the prize on Sunday night. I think the real upset player is Minari, which seems to click with nearly every viewer and has very few detractors.
---
BEST DIRECTOR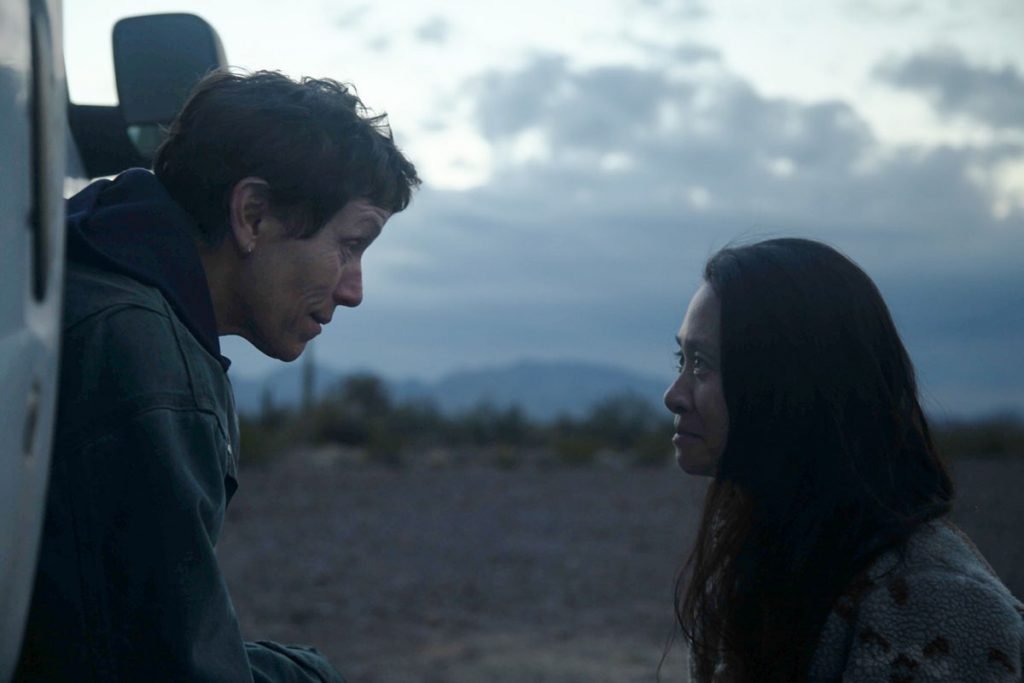 Zoe: It's not even close. Zhao has (rightfully) swept this entire season in an unprecedented domination of the Best Director race, and her epic awards haul won't end here. She's unstoppable.
Bernard: Zhao is going to win, and she will be a more than worthy winner of the award. While I prefer Fennell's work on Promising Young Woman by a hair, Zhao has won every relevant precursor and it's difficult to imagine any upset player here. I'm not sure who is more excited about this inevitability, Zhao herself or Kevin Feige who'll get to drop the Eternals trailer next week with "From Academy Award Winner for Best Director Chloé Zhao" prominently featured.
---
BEST ACTOR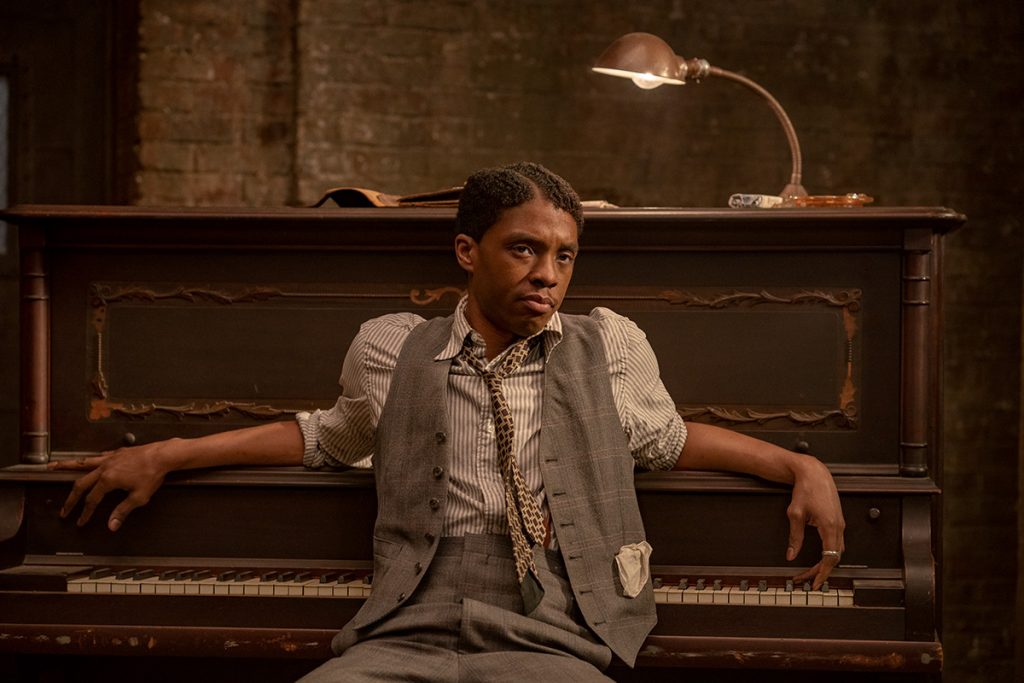 Zoe: A few pundits – including yours truly – thought that Anthony Hopkins might give the perceived Best Actor frontrunner – the late, great Chadwick Boseman – a run for his money at the Golden Globes, since Hopkins had yet to be rewarded by the HFPA, and his film overperformed. That didn't happen. Boseman has now come out on top at the Globes, Critics Choice, and SAG. That being said, his campaign has some reason for concern, as BAFTA went to bat for Hopkins just two weeks ago. Was this simply a sign of "home-court advantage" for the British thespian? Or does he actually stand a chance at an upset? At the moment, I don't think AMPAS will pass up the opportunity to use this award to honor Chadwick Boseman and his too-short career… but his competitor is dangerously close.
Bernard: I think the gap between Boseman and Hopkins has closed considerably in feel over the last few weeks, perhaps the result of normal filmgoers finally getting the chance to see Florian Zeller's marvelous film. Nevertheless, I think Boseman wins the award, and I think it's a damn fine choice. Like Zoe, I prefer Hopkins' work by a hair, but the Oscars aren't an "objective" measure. I think there's real value in recognizing Boseman's finest performance of a career cut short especially when the runner-up will be a former winner; and I suspect voters torn between the two performances will end up where I have.
---
BEST ACTRESS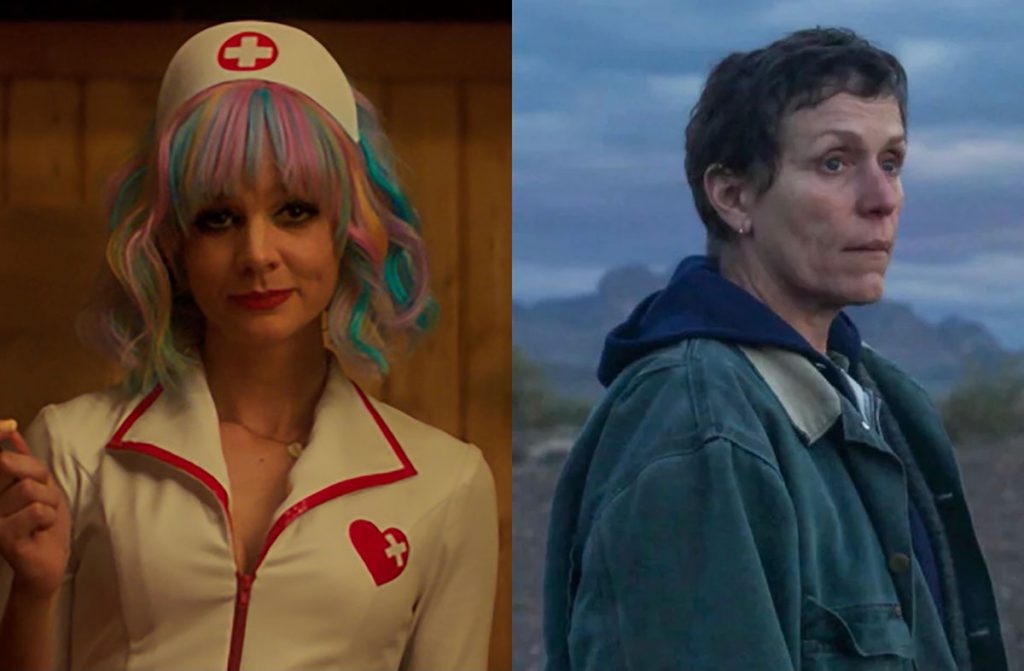 Zoe: Easily the most chaotic Best Actress category in decades. Each contender has about an equal amount of advantages and disadvantages (with only Kirby left as the "odd woman out" without a win under her belt), and regardless of whoever wins, some stats will fall. Day did win the Golden Globe, but that feels like it was ages ago, and as the sole nomination for her movie (like Kirby), one has to wonder how many voters are even watching The United States vs. Billie Holiday – especially with its muted buzz. Elsewhere, Davis took SAG, while BAFTA bet on McDormand (albeit only competing with Kirby), and since both voting bodies have overlap with AMPAS, these wins can't be discounted.
Meanwhile, Mulligan may only have the Critics' Choice, but she's one of two nominees – alongside McDormand – who's in a Best Picture player, and her film got every essential nomination (Picture, Director, Actress, Screenplay, Editing). Furthermore, though she wasn't nominated at BAFTA due to their new jury system, Promising Young Woman still took home Best Original Screenplay and Outstanding British Film (besting The Father, the recipient of Best Actor and Best Adapted Screenplay, in a significant show of strength). It feels silly to put much stock in hypotheticals, but many believe this adds credence to the case that Mulligan would've won BAFTA, had she been nominated – and then we'd be having a much different conversation. This can really go any which way, but I'm still siding with the Promising Young Woman passon at the end of the day.
Bernard: The most chaotic major category in recent Oscar history! Let's do it elimination-style for how I'm getting to a McDormand upset victory. The easiest cut here is Vanessa Kirby's splendid work in the very deeply flawed Pieces of a Woman. The film has had a split reaction, and it's tarred by the controversy surrounding Kirby's co-star, Shia LaBeouf. The next easiest cut for me is Andra Day. Don't get me wrong, she's great and really brings Billie Holliday to life, but the movie is an absolute slog and easily the weakest of the batch. In a field so strong, that's a disqualifier. So, now we're at the big three.
Once, I had viewed McDormand as Jack Nicholson (About Schmidt) and Davis as Daniel Day-Lewis (Gangs of New York) as two titans at battle opening a lane for Carey Mulligan to pull an Adrien Brody (The Pianist) and seize victory on the strength of the most passionately supported film. I feel like Viola Davis hasn't lived up to the billing of the second titan here. I know she won the SAG award, but has struggled at the other shows. The lack of a Best Picture nomination for Ma Rainey's Black Bottom suggests a paucity of support from the great many below-the-line voters. I just can't imagine that film winning both Best Actor and Best Actress without the Best Picture nomination. That sets us up for a two horse race between industry titan Frances McDormand against the "cool kid" favorite Carey Mulligan. Mulligan, to be clear, is my favorite of the field. McDormand has a nice narrative as the first woman nominated for producing and acting in the same film. I think the entrenched industry support for McDormand is so strong, buttressed by the feeling that Nomadland is going to win a ton of awards on Sunday night, leaves me calling the upset here.
---
BEST SUPPORTING ACTOR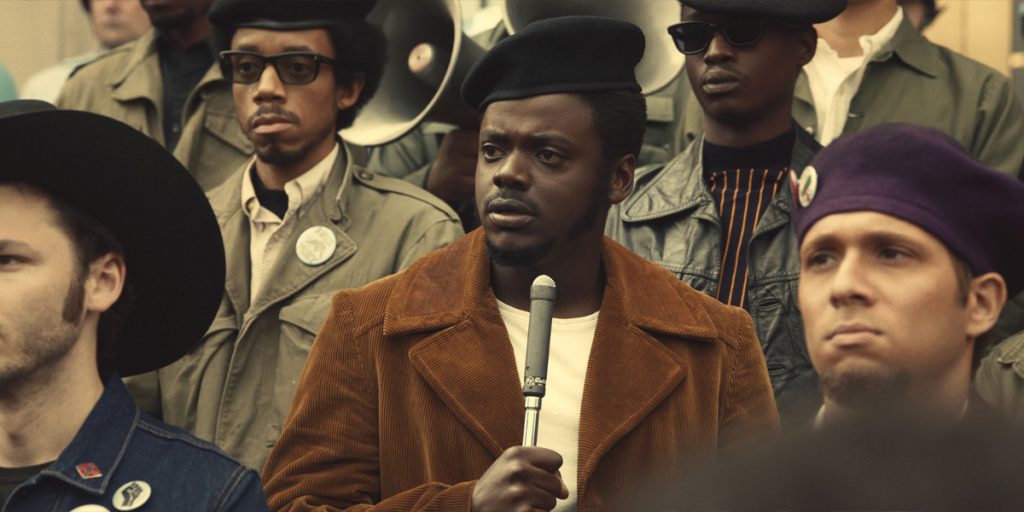 Zoe: Daniel Kaluuya has picked up every major precursor so far (the Golden Globe, the Critics Choice Award, the SAG, the BAFTA) and he looks as unbeatable as Zhao. Some worried he might split votes with his co-star (Lakeith Stanfield, in what is most certainly not a supporting role, even if his nomination is more than deserved), but Kaluuya should be so far ahead at this point that nothing can phase him.
Bernard: The only bummer about this award, for which Kaluuya will deservedly win, is that I remain at a loss as to how this is a supporting performance. So too does AMPAS, as both the titular Judas and the titular Black Messiah appear in the supporting category. He's the dominant force at the center of the movie and he'd be third horse in the race with Boseman and Hopkins in Best Actor. It remains a bummer that a performance as splendid as Paul Raci's in Sound of Metal has no real chance to win when it's competing against a lead role. That aside, Kaluuya is astonishing here and will be rewarded for one of the year's strongest performances.
---
BEST SUPPORTING ACTRESS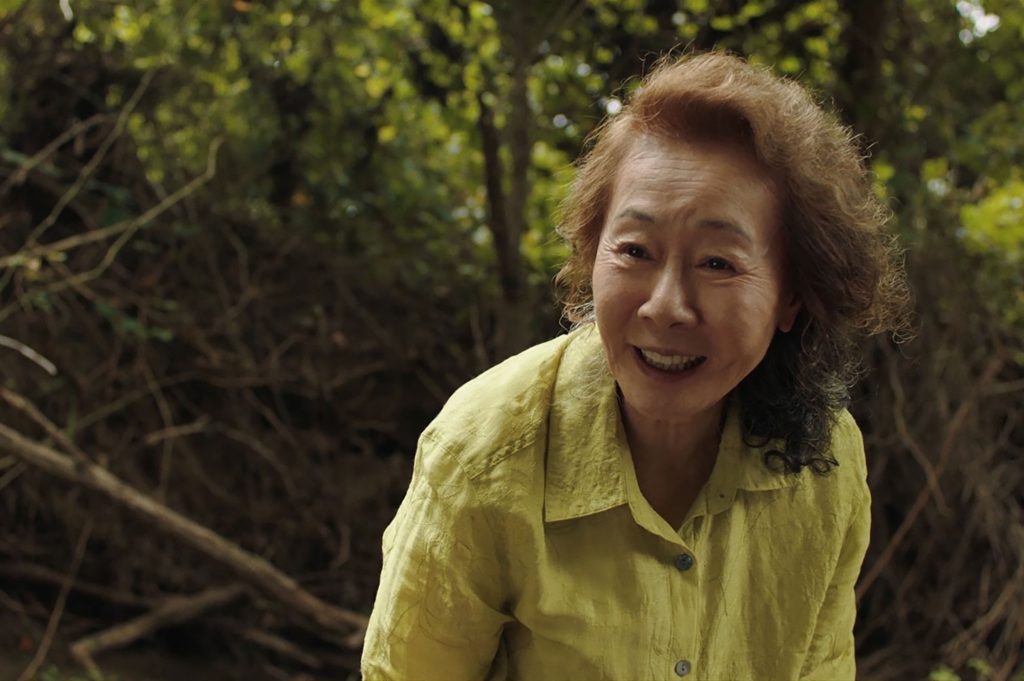 Zoe: A category that once looked as confusing as Best Actress has cleared up significantly in the past three weeks. When Youn Yuh-jung lost the Critics Choice Award to Maria Bakalova, many assumed the latter was our frontrunner, subsequently predicting her to pick up SAG as well. And yet, Minari's much-loved granny would not go down without a fight, succeeding not just with the Screen Actors Guild but also besting her rivals at BAFTA as well. SAG + BAFTA is a pretty potent combo, and, as such, an Oscar should soon follow.
Bernard: I'm delighted that it appears all the momentum is in Youn Yuh-jung's corner at this point. The beating heart of Minari, Youn gives a splendid, moving performance. Her work – and the resonance of Minari in general – is perhaps the great benefit of a "COVID year" where a small film like this has had the chance to break out. Bakalova would make for a fun upset story for her fearless work in the Borat sequel. Truly a bummer that Amanda Seyfried's career best work in Mank has gained no real traction.
---
BEST ORIGINAL SCREENPLAY
Zoe: On paper, Aaron Sorkin was looking solid for a second Oscar win at the start of the season. Enter Emerald Fennell's Promising Young Woman, the controversial conversation starter that took the industry and #FilmTwitter by storm, earning praise and plaudits from analysts and audiences alike. Though Sorkin seized the Golden Globe (understandably so, considering their shine towards the screenwriter), Fennell took home the Critics Choice and the even more influential WGA and BAFTA awards. Like Get Out four years ago – a similar genre-bending comedy-drama – Promising Young Woman is poised to be the popular pick that speaks to our current cultural moment and proves too tantalizing to resist.
Bernard: Original Screenplay remains the "cool kid" category at the Oscars and Promising Young Woman is the "cool" movie of this year's field. Fennell's brilliant and funny exploration of gender violence is the single film in this year's field to most breakthrough as a serious cultural event. I remain terrified that the solid bloc of old white male voters will give Sorkin the trophy here, but let's stay optimistic.
---
BEST ADAPTED SCREENPLAY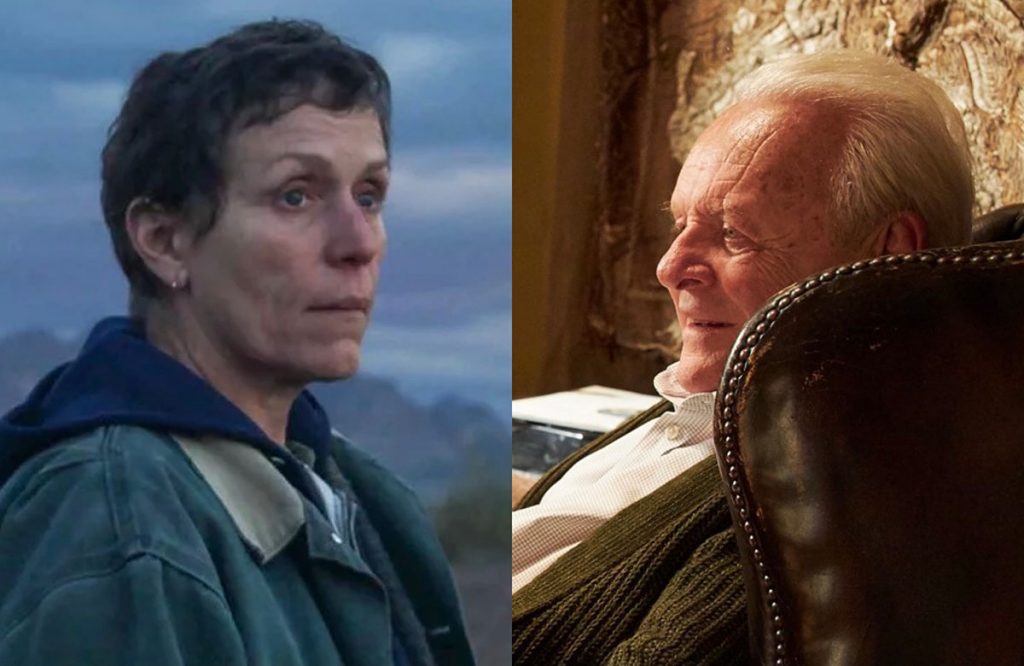 Zoe: The Father is the most recent recipient of this award, beating Nomadland at the BAFTAs, but, again, is this another example of "home court advantage" at play? If I were Chloé Zhao, I wouldn't sweat it. Over the past decade, only twice has a film won Best Picture without an additional screenplay win (2011's The Artist and 2017's The Shape of Water). Is it possible for Nomadland, our Best Picture frontrunner, to take home the top trophy while still losing this category? Sure! It just doesn't look that likely. It's got a USC Scripter Award in its corner, and I also assume many will take this opportunity to recognize how skillfully Zhao structured this story, formidably integrating fact with fiction.
Bernard: I'm calling the upset here. I suspect voters may want to recognize The Father somewhere on Oscar night. I think the astounding skill in the structure of The Father all emanates from a brilliant screenplay. Hopkins and Colman are wonderful, but it's the deeply human and naturalistic way they speak that imbue their characters with such humanity. Nomadland is wonderful and would be a fine winner, but I suspect some voters might want to emphasize the film with more actual dialogue in the screenplay. I don't think Borat will win here but I'm positively tickled by the idea of a movie with eight credited screenwriters winning the award.
---
BEST ANIMATED FEATURE
A Shaun the Sheep Movie: Farmageddon
Zoe: Once again, Pixar prevails. Soul has earned every single award it's needed this season (the Golden Globe, the Critics Choice, the PGA, the BAFTA, the Annie, etc etc etc.), and the Academy at large isn't likely to reverse course. Though many – including yours truly – wish for a more inventive win (perhaps for Cartoon Saloon's wondrously whimsical Wolfwalkers), Soul will still succeed when all is said and done.
Bernard: For me, Soul beautifully captured a certain sort of middle age ennui that I think speaks to why it is resonating so strongly with so many voting groups. That it has dominated the precursors makes the inevitable clear on Oscar night, Soul is taking home the trophy. That said, this is a spectacular set of nominees this year and I wouldn't be sad if something as visually resplendent as Wolfwalkers pulls the upset.
---
BEST CINEMATOGRAPHY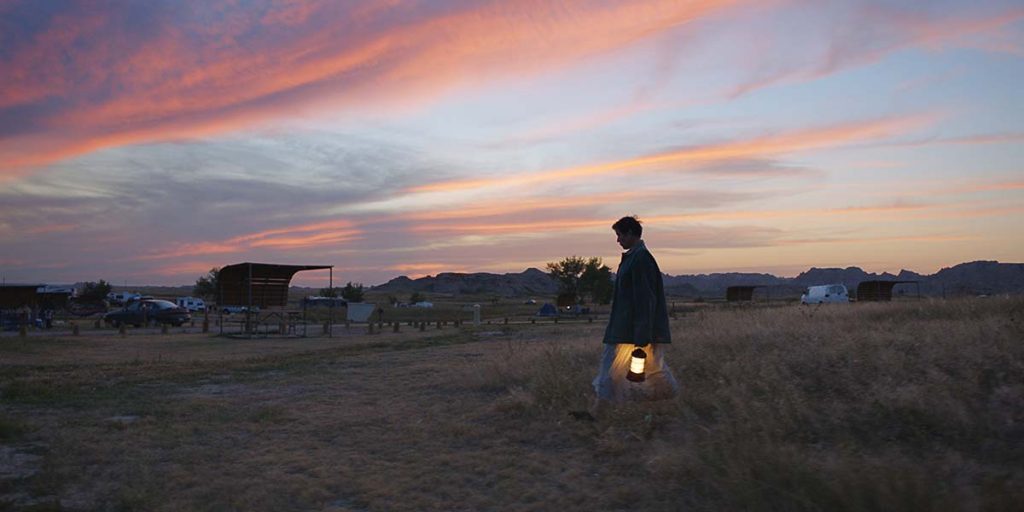 Zoe: Initially, many thought that Erik Messerschmidt's brilliant black-and-white cinematography would be this year's champion, but Joshua James Richard's consummate compositions have been most valued by voters throughout awards season, and after wins at the Golden Globes, Critics Choice, and BAFTA, he's as good as gold. Don't worry about Mank's win at ASC – they went for The Tree of Life over Hugo, Skyfall over Life of Pi, Lion over La La Land, and Cold War over Roma, so their track record as a predictor for the Oscar isn't spotless. Another one for Nomadland!
Bernard: Even those that don't connect with Nomadland are forced to acknowledge the film's beauty. Nomadland is as lovely as a Malick film but the visuals remain purely in service of the story. It's a spectacular visual achievement and a deserving, obvious winner here. Mank is absolutely lovely, but everyone else is just a pretender.
---
BEST COSTUME DESIGN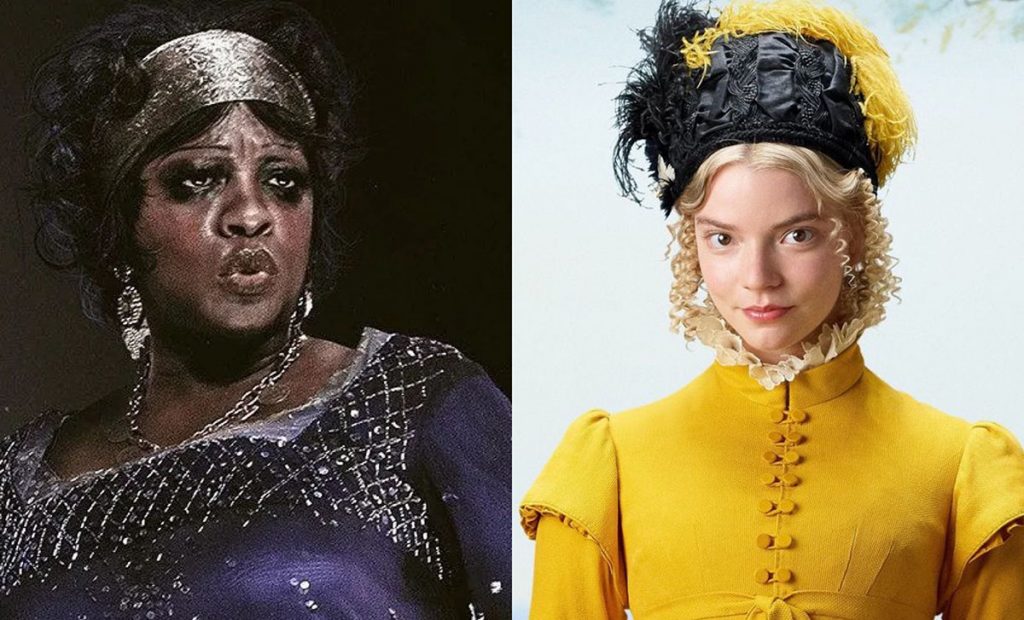 Zoe: On her fifth nomination, former Oscar winner Ann Roth (The English Patient) is set to take home another trophy for her marvelous work on Ma Rainey's Black Bottom, which has already been honored by the Golden Globes, the Critics Choice Awards, BAFTA, and the CDG. Emma.'s elegant costuming can't be ignored entirely either, but as the more widely seen nominee, I'll still give Ma Rainey the edge here.
Bernard: The old "rule" in picking this category is to go with the prettiest movie, and that, most certainly, is Emma. Where I think Emma. has an edge over Ma Rainey is that the costumes are actually part of the film's plot. They work together with the film's vibrant production design and gorgeous cinematography to create this sort of stylized tapestry of color. It's an incredible visual achievement. I can't deny that Ma Rainey has the necessary precursors, but I'm picking with the heart here.
---
BEST FILM EDITING
Zoe: A true two-horse race. Sound of Metal won the BAFTA. The Trial of the Chicago 7 took home the ACE. Both films tied at the Critics Choice. Trial may have the more creatively "flashy" cutting – which the Academy is typically attracted to (Whiplash, Bohemian Rhapsody, Ford v. Ferrari) – but with many predicting it not to win anywhere else, will this really be it's only trophy? Lone editing wins are rare, and Sound of Metal seems to already have the Best Sound category on lock, so I'd rather bet on the nominee that looks stronger overall (especially as the two awards can often go hand-in-hand).
Bernard: I'm flabbergasted that we're heading for a scenario where the best edited film of the year, The Father, is playing as an also-ran in the category. I think the whiz-bang-bop dialogue driven cutting of Chicago 7 is the sort of obviously effective editing work that often wins here. Sound of Metal has played strongly in the precursors and is a lively underdog here. While Zoe is right that this feels like a two-horse race, I'm going to off the grid a little here and pick Nomadland. The path where Nomadland dominates Oscar night is so clear and I think this is an important step along that march.
---
BEST MAKEUP & HAIRSTYLING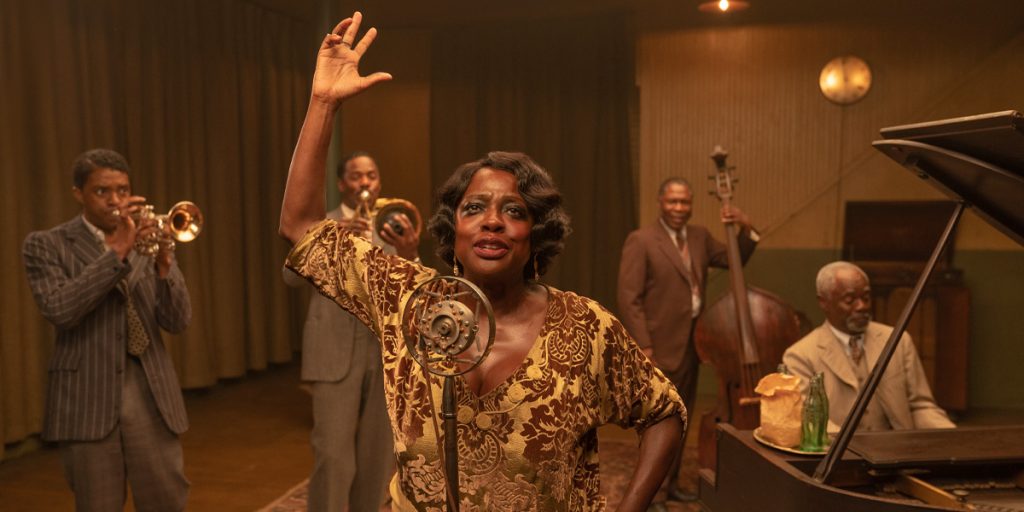 Zoe: Every film here has the makeup work to warrant a win, but only one has picked up all the precursors (Golden Globe, Critics Choice, BAFTA, MUAH, etc.) – Ma Rainey's Black Bottom. Just like in Costume Design, the play adaptation has proved to be a titanic force that can't be toppled. Congrats to Mia Neal and Jamika Wilson – the first Black women ever nominated in this category – on their (hopeful) historic achievement.
Bernard: My feelings on Emma.'s visual tapestry remain strong, but this one is absolutely going to Ma Rainey's Black Bottom. There's "loud" but effective makeup and hair work here which is what tends to carry the day. My stomach turns at the thought of the "loud" but ineffective work in Hillbilly Elegy stealing the heat here.
---
BEST PRODUCTION DESIGN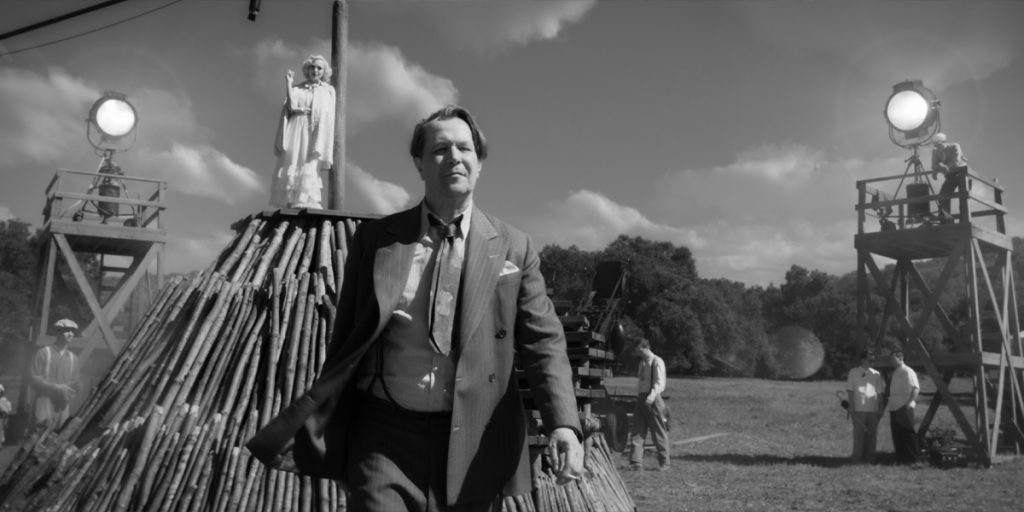 Zoe: The one category preventing Mank from a complete and utter shutout. Like Once Upon a Time in Hollywood the year before, Production Design will recognize the picture that best recreated a prized time period in film history, with Fincher's film bringing the hallowed "Hearst Castle" back to life. It's quite the feat, and Mank's crew should be rewarded handsomely for their hard work.
Bernard: This is another fairly obvious category. Netflix gave Fincher an enormous budget for his passion project to bring the era of Citizen Kane back to life and it's clear no expense was spared in the design and staging. It's a wonderful achievement in visual artistry and a more than worthy winner here. I think Tenet is the liveliest also-ran here, but this category is clear.
---
BEST SOUND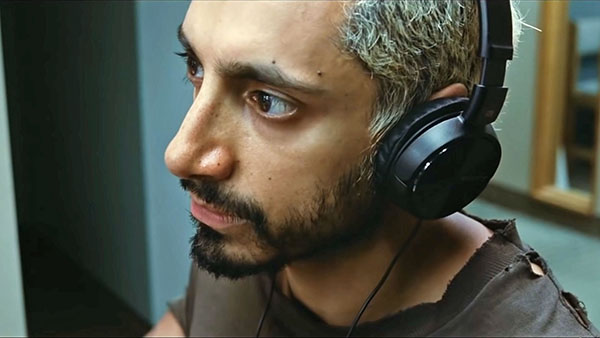 Zoe: Aside from having the word "sound" literally in its title, this sensation is simply a character of its own in Sound of Metal, and as impressive as the sound work is in the other four nominees, they can't come close to replicating Sound of Metal's incredible aural integration. It should walk to this win without any struggle whatsoever.
Bernard: Sound of Metal has some of the best sound mixing work in the history of film and, thankfully, it will be rewarded in this category. If the Sound Mixing and Sound Editing categories had not been combined into one, I think there might have been a real chance of a Greyhound or Soul or Tenet making a move in the Sound Editing category. But the categories are combined and Metal will win the day.
---
BEST VISUAL EFFECTS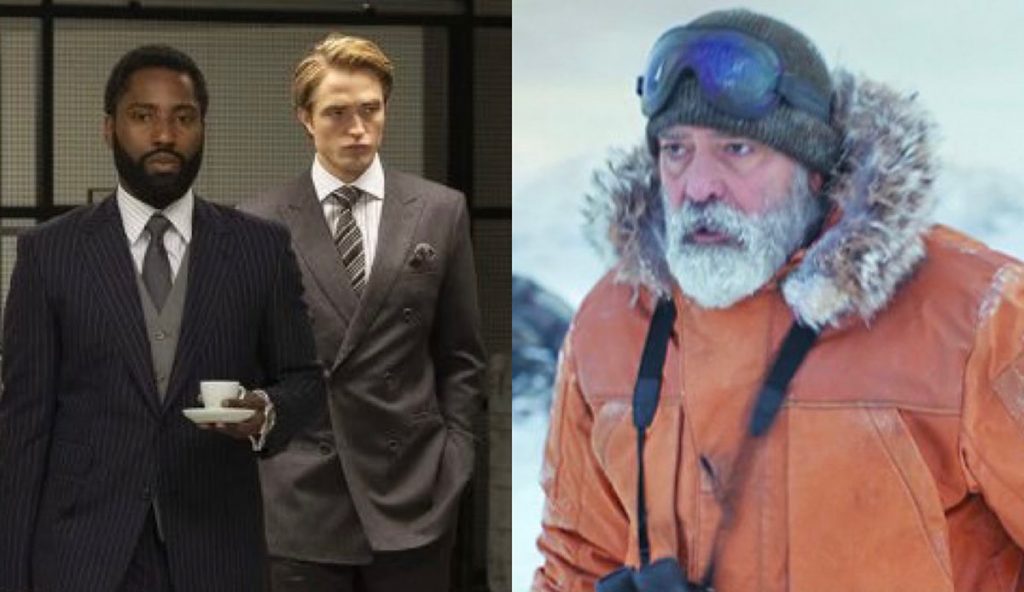 Zoe: Traditionally, Best Picture nominees have a bit of an edge in this category. However, all are absent this year. Tenet seems like the big-budget blockbuster that can beat out its competitors – and it's got that beneficial Production Design nomination to boot, which typically spells success in Best VFX – but it lost out to The Midnight Sky with the Visual Effect Society (VES). Thankfully, it was able to rebound at BAFTA, even though it's still a somewhat close call. I'll stick with the higher-profile title… for now.
Bernard: Looking through the recent winners, one thing becomes clear – artistry matters here, not just bombast. There's no question that Tenet is the biggest blockbuster in the category, but it's clear voters here want a bit more substance with their blockbuster hijinks. Just the last three years have seen 1917 over Endgame, First Man over Infinity War, and Blade Runner 2049 over The Last Jedi. I'm going to play a similar game here and bet that the greater overall artistry of The Midnight Sky leads to the upset.
---
BEST ORIGINAL SCORE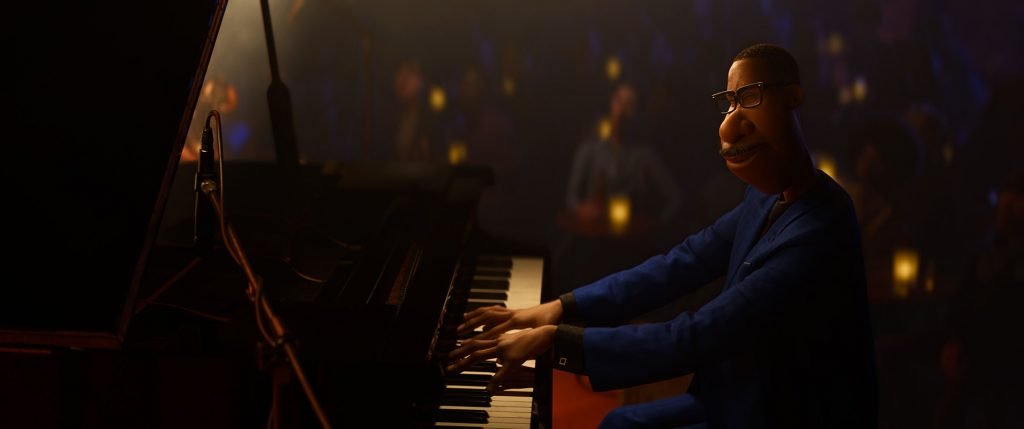 Zoe: Similar to Best Animated Feature, Soul has run the tables in Best Original Score all season long, and it's not showing any sign of slowing down anytime soon. Reznor & Ross may be competing with themselves with their score for Mank also in contention, but it's clear that their Pixar project will prevail.
Bernard: Soul is the dominant favorite for good reason. The secret sauce to its nomination is not Reznor & Ross' wondrous afterlife score, but rather Jon Batiste's lovely jazz compositions. Taken together, Soul has two of the year's best scores in one film and is the easy, deserved winner here.
---
BEST ORIGINAL SONG
Zoe: There's a solid argument for any of these nominees to ultimately take home the trophy, but the main three that seem to be generating the most heat are One Night in Miami…'s "Speak Now," The Life Ahead's "Io sì (Seen)," and Eurovision Song Contest: The Story of Fire Saga's "Husavik." Though "Husavik" is deemed the "best" song in the category by most, how many voters have actually seen the film it's featured in – a middling Will Ferrell comedy that came and went this past summer? Same goes for "Io sì (Seen)," though the name pedigree of Diane Warren and Laura Pausini could give it a much-needed boost. Nonetheless, I'm sticking with "Speak Now." Largely seen as One Night in Miami…'s "consolation prize" when it was a Best Picture contender, the passion for Leslie Odom Jr. still seems to be present, especially as he's presented and/or performed at almost every major awards ceremony thus far. This category is a bit of a toss-up, but that's where I'm leaning as of now.
Will Win: "Speak Now" – One Night in Miami…
Could Win: "Io sì (Seen)" – The Life Ahead
Should Win: "Husavik" – Eurovision Song Contest: The Story of Fire Saga
Should've Been Nominated: "Like I Do" – The High Note
Bernard: This is another category where weird stuff often happens, but one man has campaigned harder than any other and that's Leslie Odom, Jr. As Zoe points out, this win would be less a victory for this song and more a broader celebration of One Night in Miami…, Odom's big breakout year with this film and Hamilton, and it's a song that feels of the moment. I watched a compilation of every Best Original Song winner last week and it was surprising how many of the songs are cultural standards now – it's easiest to see "Speak Now" lasting the longest too.
Will Win: "Speak Now" – One Night in Miami…
Could Win: "Husavik" – Eurovision Song Contest: The Story of Fire Saga
Should Win: "Speak Now" – One Night in Miami…
Should've Been Nominated: "Wuhan Flu" – Borat Subsequent Moviefilm
---
BEST DOCUMENTARY FEATURE
Crip Camp
My Octopus Teacher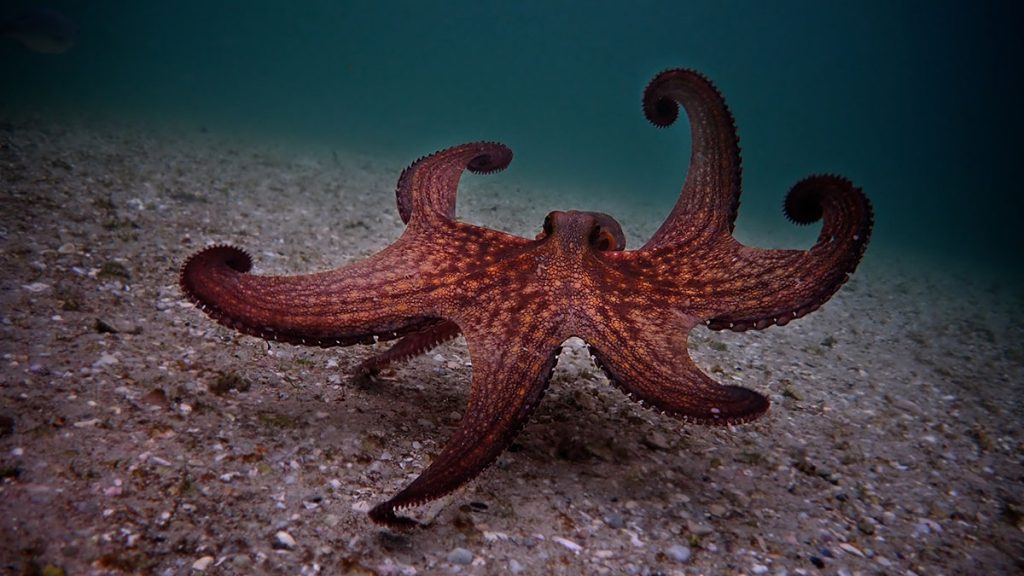 Zoe: The original two frontrunners – Crip Camp and Time, two socially relevant docs shining a light on still-relevant issues – have been surpassed by quite the surprising competitor. My Octopus Teacher, an empathetic epic of sorts about filmmaker Craig Foster's relationship with a common octopus in a South African kelp forest, has earned the adoration of awards bodies everywhere, picking up the PGA, the BAFTA, and the ACE (just for good measure). In a troubling year full of tumult and turmoil, many have taken to its touching message about camaraderie and compassion, and I think AMPAS will enjoy it as much as everyone else.
Bernard: My Octopus Teacher is light, touching, and blessedly brief in run time. It's a lovely "back to nature" story that avoids the DisneyNature tropes of overly anthropomorphizing its animal subject. I'm just sort of lost on how voters are watching that film and declaring it better than an achievement as momentous as Time. As nearly every other major voting body has fallen for My Octopus Teacher, I expect AMPAS to be no different. My upset pick here is actually Crip Camp which I think will benefit from the Obamas' role in the film's production.
---
BEST INTERNATIONAL FEATURE FILM
Better Days
The Man Who Sold His Skin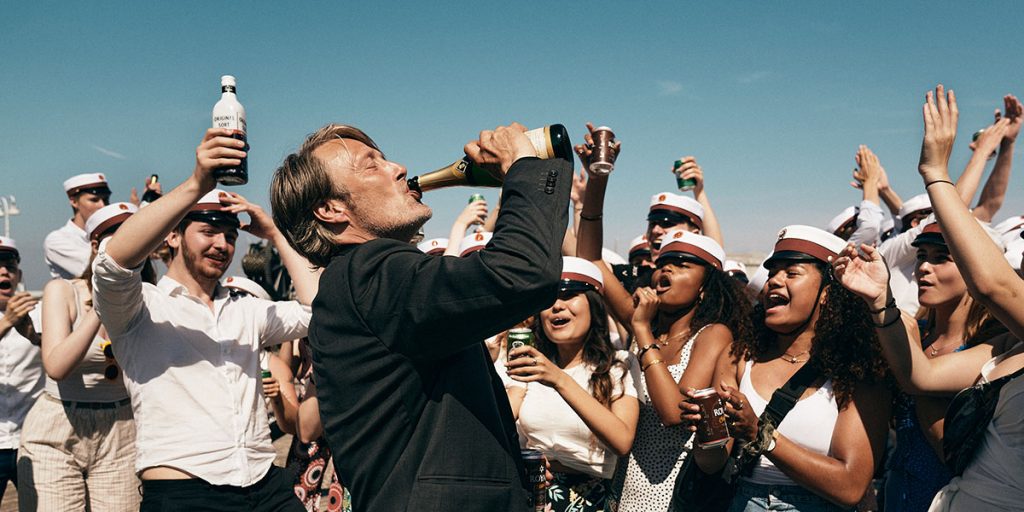 Zoe: Collective and Another Round are the only films in this category with two nominations, but given that the latter also received a Best Director nomination, it feels safe to say that it's probably the most widely seen nominee in this category, giving it a significant boost. If that wasn't enough, it's also taken home the BAFTA (and even though it was bested at the Golden Globes and Critics Choice, the winner at those two ceremonies was Minari, which isn't present here, as it's a "foreign language" film, but not an international feature film).
Bernard: It remains hard to imagine that the International Feature Film that also received a Best Director nomination won't win the category here. Another Round is a wonderful film that ends on one of the year's highest notes as well – it's hard to imagine voters not leaving the film with a positive impression. If there is to be an upset player here, my bet is the Serbian war/genocide drama Quo Vadis, Aida? which is the critical darling of the group and a deeply affecting character drama.
---
BEST ANIMATED SHORT FILM
Burrow
Genius Loci
If Anything Happens I Love You
Opera
Yes-People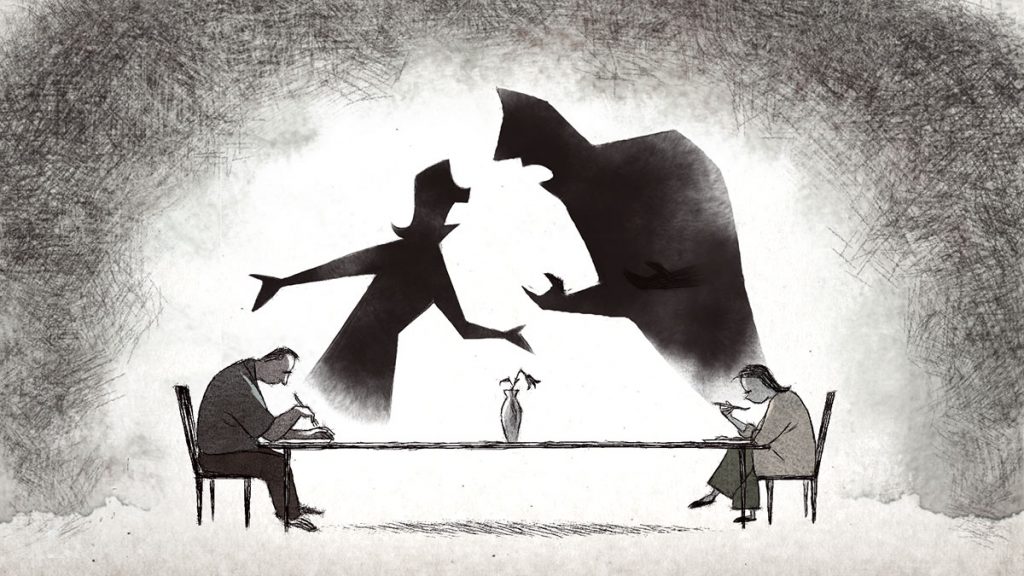 Zoe: The emotionally impactful If Anything Happens I Love You follows a family as they try to cope with the loss of their daughter in a school shooting. It's a tough watch, but it's an admirable achievement of animated storytelling all the same, and a win would send a significant statement in the conversation surrounding gun control. AMPAS can't possibly pass on that opportunity, can they?
Will Win: If Anything Happens I Love You
Could Win: Burrow
Should Win: If Anything Happens I Love You
Should've Been Nominated: Out
Bernard: Perhaps because I have two small children, I found If Anything Happens I Love You almost crushingly moving. Using a loose, creative animated style, If Anything Happens is both memorably stylized and emotionally impactful. It is also one of the strongest entries yet in the uniquely American – and horrific – genre of school shooting movies. Strange things always happen in this category, but I just can't imagine anything else wins here. Genius Loci seems like the strongest possible runner-up thanks to its stark painting-esque visual style.
Will Win: If Anything Happens I Love You
Could Win: Genius Loci
Should Win: If Anything Happens I Love You
Should've Been Nominated: Out
---
BEST LIVE-ACTION SHORT FILM
Feeling Through
The Letter Room
The Present
Two Distant Strangers
White Eye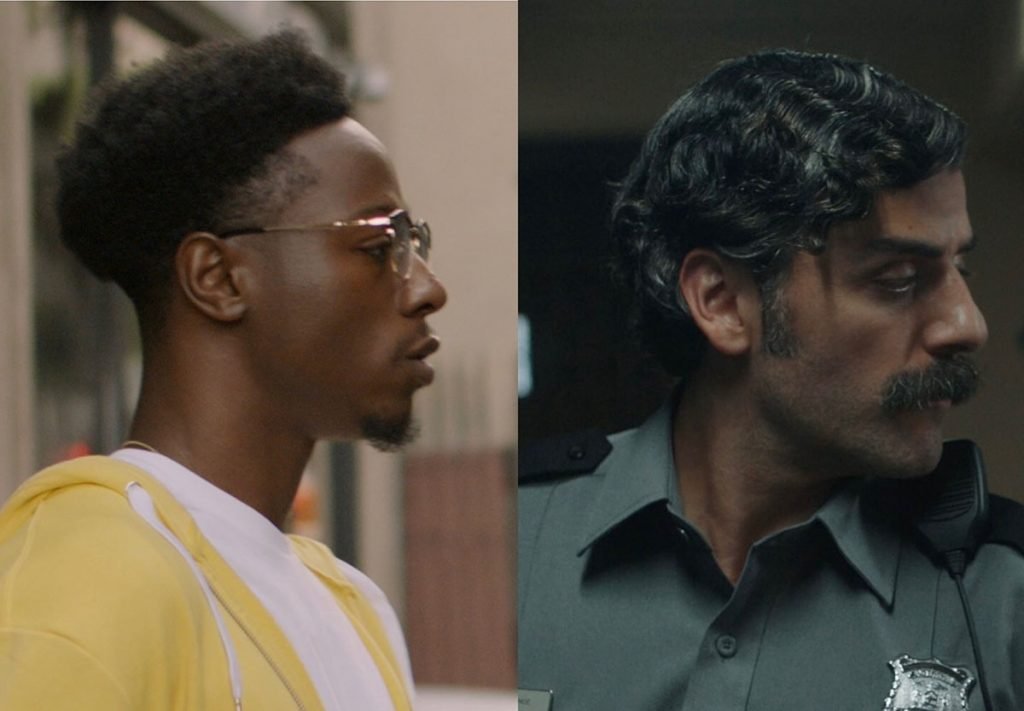 Zoe: Two Distant Strangers has proven to be a bit divisive in how it chooses to tackle the topic of police brutality, but Oscar voters will likely care as much about this "controversy" as they did with 2018's Skin, which sailed to a win anyway. It's the most "timely" nominee, it's readily available on Netflix, and it's getting a lot of buzz from popular pundits. The Oscar Isaac-led The Letter Room could provide competition, but I'll stick with the former for now.
Will Win: Two Distant Strangers
Could Win: The Letter Room
Should Win: Two Distant Strangers
Should've Been Nominated: The Human Voice
Bernard: The Letter Room appears to have taken the "star powered" slot that we once expected was reserved for The Human Voice. Oscar Isaac gives a strong performance in what appears to be an extremely well received short. While it may not be as "timely" as Two Distant Strangers at capturing a special sort of American tension, I think The Present is an effectively human scale portrait of the Israel-Palestine conflict. I suspect it will resonate well with voters and is my "upset pick" here.
Will Win: The Letter Room
Could Win: The Present
Should Win: The Letter Room
Should've Been Nominated: The Human Voice
---
BEST DOCUMENTARY SHORT SUBJECT
Colette
A Concerto Is a Conversation
Do Not Split
Hunger Ward
A Love Song for Latasha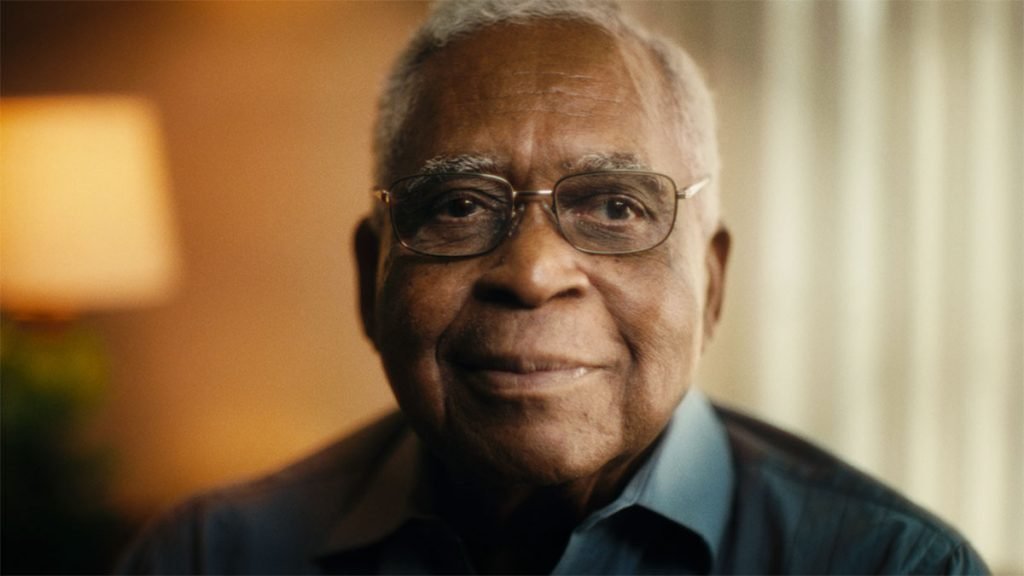 Zoe: A Love Song for Latasha, currently available on Netflix, is a reimagination of the life of Latasha Harlins, a Black Los Angeles girl shot and killed by a convenience store owner in 1991. A Concerto Is a Conversation finds Black film composer Kris Bowers (Green Book) charting his family's lineage through his 91-year-old grandfather from Jim Crow Florida to the Walt Disney Concert Hall. Both are relevant to current racial issues, and both are equally emotionally impactful. I think these two are far ahead of the other contenders, but from there, it's a coin toss. With its roots in film and art, I might give Concerto the slight edge at the moment among Academy voters.
Will Win: A Concerto Is a Conversation
Could Win: A Love Song for Latasha
Should Win: A Love Song for Latasha
Should've Been Nominated: The Speed Cubers
Bernard: A Concerto Is a Conversation has been running a strong campaign for some time now. The New York Times has wisely capitalized on Executive Producer Ava DuVernay's role in the film in the campaign which all but assures an extra level of engagement and focus from voters. In a category with two extremely strong players, it's the little beats of the campaign that make the difference and I suspect DuVernay is the difference maker for Concerto over the equally strong A Love Song for Latasha.
Will Win: A Concerto Is a Conversation
Could Win: A Love Song for Latasha
Should Win: A Concerto Is a Conversation
Should've Been Nominated: The Lost Astronaut