Onward Review: Pixar's Magic is "Not So Easy To Master"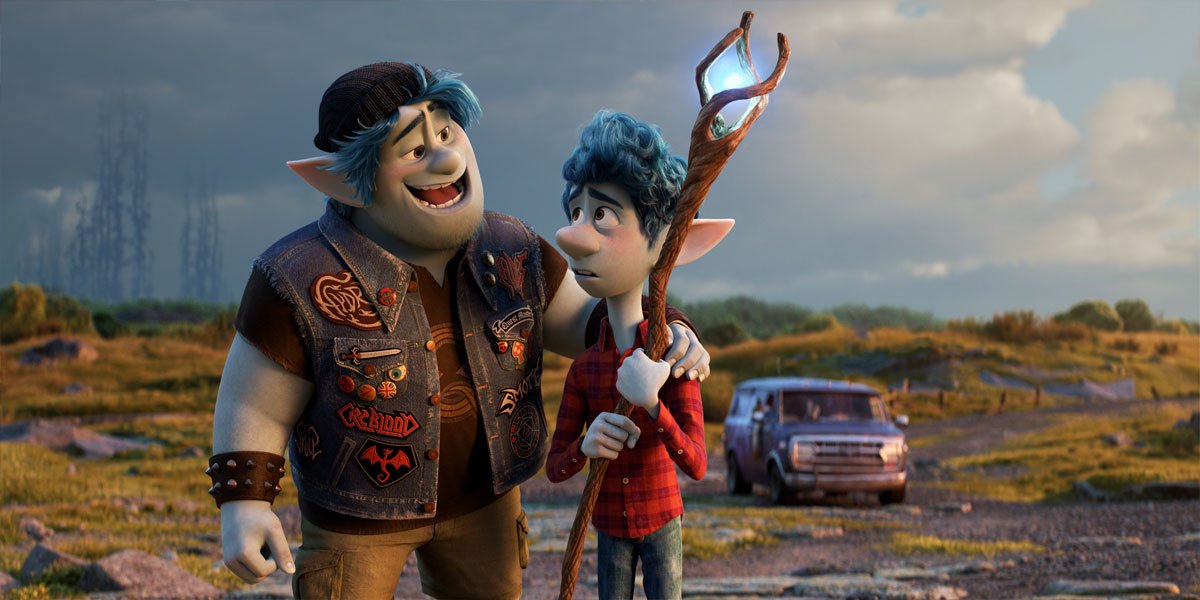 Tom Holland and Chris Pratt in Onward (Disney/Pixar)
Pixar's Onward is an enjoyable enough adventure that entertains but lacks the very same ingredient its characters are trying to find.
---

If you're familiar with Pixar movies, you know the drill. You're used to entering the screening room with a smile on your face and coming out a nervous wreck, with swollen eyes, a trail of tissues behind you and a whole lot of feelings to deal with. Yet, you also can't wait to experience it all over again. You're counting the days till their next release. Because Pixar's ability to charm you, entertain you, move you and absolutely destroy you emotionally is, in fact, the very reason why you love their movies so much. Their special brand of nostalgia can dig up memories you didn't even know you had, and their endearing, relatable, incredibly human characters have a way of speaking straight to your heart, no matter if they're mischevious lamps, wide-eyed robots, rat-turned-chefs, used toys or even visual representations of emotions. There's no object Pixar can't infuse with a heartwarming, compelling story, and watching it unfold on the screen is worth every tear.
Like most Pixar movies, Onward begins with a simple yet fascinating premise. In a not so distant future, elves and other creatures live in a world without magic, which has gradually been replaced by science and technology since magic "wasn't so easy to master". Yet, as teenage elf brothers Ian (Tom Holland) and Barley (Chris Pratt) soon find out, there's still plenty of magic to discover not just in the land, but even within the walls of their own house. When Ian turns sixteen, his mother (Julia Louis-Dreyfus) gives them both a gift from their dead father, which turns out to be a "visitation spell" that would enable him to come back for 24 hours.


As the brothers try to figure out how to bring their father back from the dead in a town that has completely forgotten about magic, they embark on an Dungeons & Dragons-like quest that leads them to discover much more than they thought they would.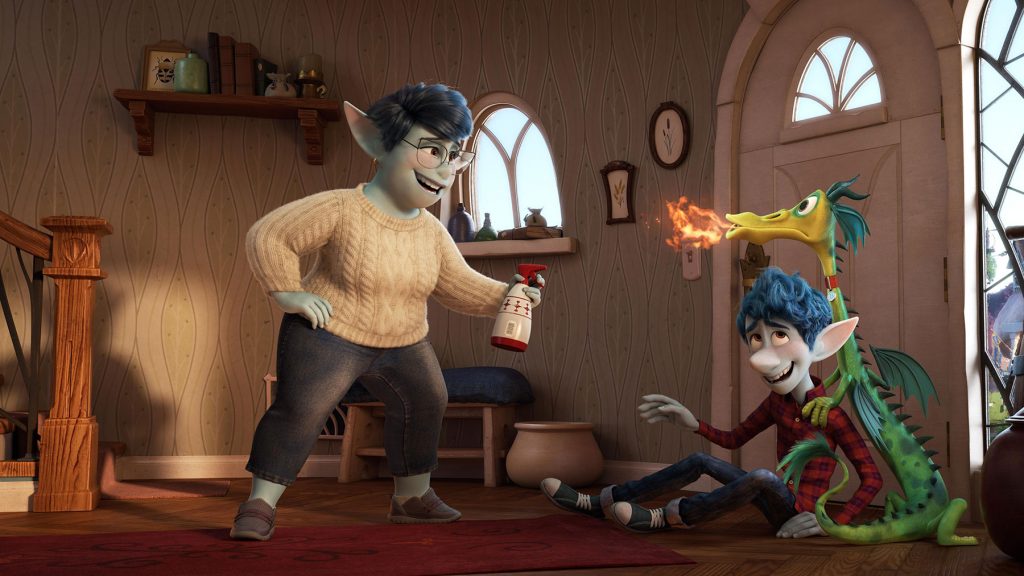 On paper, Onward should be up to the usual Pixar standards. Yet, what Pixar's 22nd feature-length film lacks is the very same magic that seems to have disappeared from its fantastical world. Sure, it's an enjoyable enough film that certainly has plenty of charming, endearing moments and more than one genuinely funny scene. There's brotherly love, there's a badass "winged lion scorpion lady" (Octavia Spencer) and there are improbable police officers making us laugh with cheesy puns. You'll enjoy watching its well-drawn characters, dubbed by talented, immediately recognisable actors who are basically just being themselves throughout the movie. Yet, throughout all this, you'll feel that an important ingredient is missing in Pixar's latest adventure. Though Onward really does try its best to move, it ultimately fails to reach our emotions.
Which doesn't mean that you won't still enjoy watching the story unfold. Onward's strength certainly lies in its compelling protagonists, and embarking on an adventure with Ian and Barley Lightfoot – one "afraid of everything" and the other "afraid of nothing", at least according to their mother – feels like hanging out with friends. Just like the Pixar movies we have come to love, Onward approaches universal themes like growing up, finding out who you are and getting to share your life with the ones you love. As Ian and Barley's magical quest takes them to the most unexpected places, alternating moments of solemnity with lough-out-loud gags, they learn to trust each other and their own selves. As you watch them become who they are meant to be, you'll find yourself rooting for them.
See Also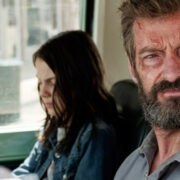 Onward is developed around magic, yet magic is the very element it lacks. Yet, it is still an entertaining film that will make you laugh and teach you a lesson on brotherly love, while introducing you to well-rounded characters that are bound to put you in a good mood. You won't be affected so much on an emotional level, but you'll still enjoy the ride.
---
Onward is now available to watch on Disney Plus.