Cold War: An Epic Romance on a Small Scale (Review)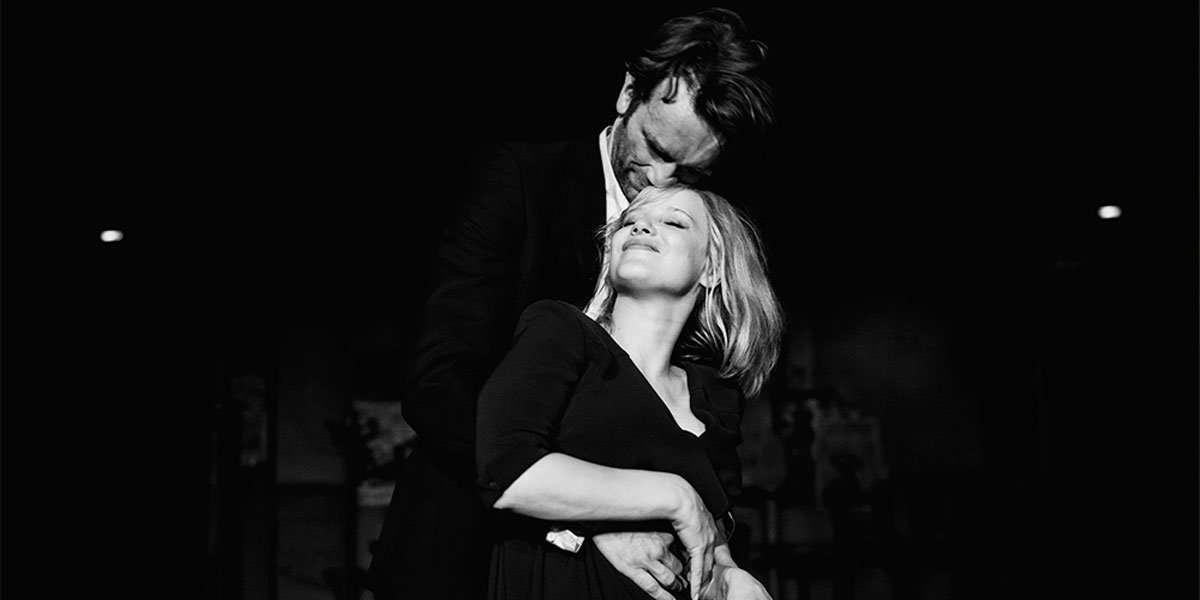 Tomasz Kot and Joanna Kulig in Cold War (Opus Film / Amazon Studios)
Cold War showcases Paweł Pawlikowski at the height of his power with a beautifully realized love story set against the turmoil of Europe in the 1950's.
---

Paweł Pawlikowski shot to international acclaim in 2013 when he released Ida, the story of a nun who must face her family's past before she takes her vows. Ida took home an Oscar for best foreign film and picked up an additional nomination for its camerawork. Five years later, Pawlikowski returned to the setting of Europe recovering from the horrors of World War 2 to tell a story of two lovers thrown together and torn apart by the world which is also an examination on art as an expression of personal and national identity. Aided by the stunning cinematography of Łukasz Żal and magnetic performances by Joanna Kulig and Tomasz Kot, Cold War became an instant masterpiece upon release and has since ascended to the status of a modern classic.
The film centers around two musicians, Wiktor (Kot) and Zuzanna (Kulig) who meet at the formation of a folk ensemble this is meant to travel Soviet-controlled Europe to spread the culture of the local inhabitants. Wiktor, who is one of three in charge of the ensemble, is presented as truly dedicated to the task of collecting music samples. In stark contrast is one of his colleagues, Kaczmarek (Borys Szyc) who routinely shows apathy to the work and appears to be present either as a stepping stone to a better position in the bureaucracy or as an overseer to the operation. Once the prospective youths have gathered at an abandoned state house, Zuzanna enters the picture, immediately making an impression on Wiktor with her determination to survive that will carry her throughout the narrative. Shortly thereafter, the two begin a relationship that will define the rest of their lives. After the resounding success of the ensemble's first performance, the government steps in and changes the content from folk songs to blatant propaganda.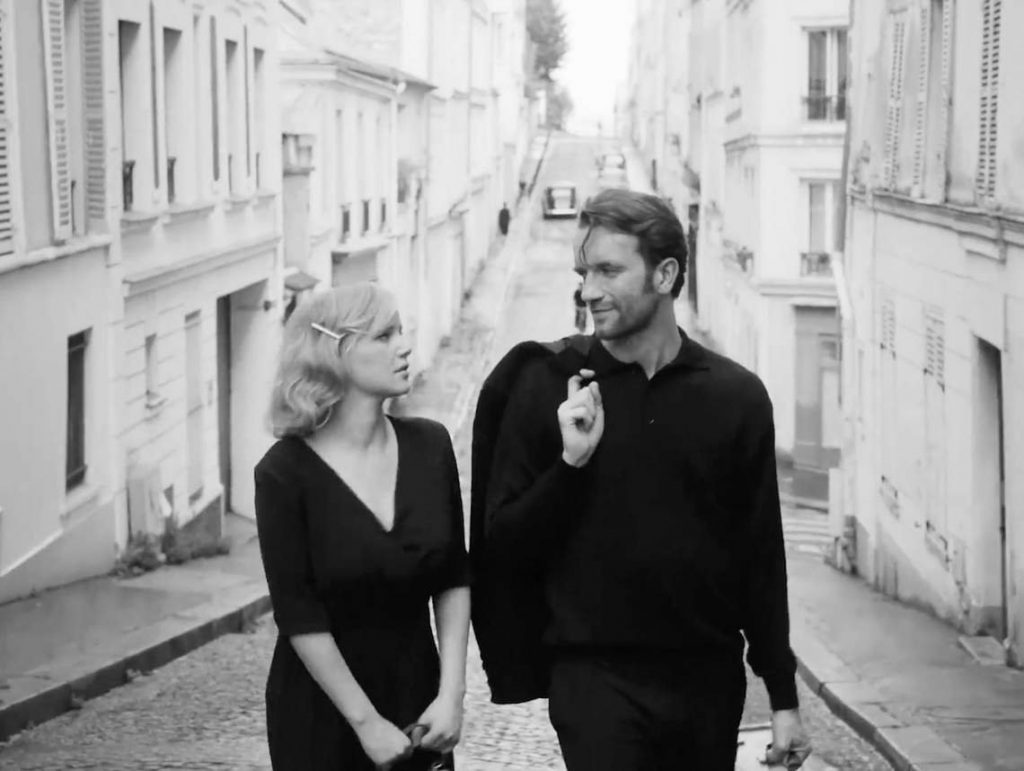 From here on, Cold War shifts focus from the art to the romance. As the group slowly loses its authenticity, Wiktor and Zuzanna form a plan to leave. However, Zuzanna is coerced into staying with the troupe, leaving Wiktor without a job or his love. The rest of the narrative jumps forward in time and hops from country to country as we track the growth of the separated lovers. When they meet at a bar in Paris a few years later, Zuzanna has grown out of her youth into a hardened exterior that not even Wiktor can penetrate at first, gone are her bangs and youthful glow, replaced with hard stares and the posture of someone always on guard. Wiktor is a composer and performer at a local club but his sleepless nights spent at bars give the impression he has not forgotten Zuzanna. Their first meeting isn't filled with bitterness or anger, but a mutual understanding and a yearning that doesn't evaporate at their reunion. They are together, but only for a brief moment before being torn apart again.
Cold War is acutely aware of its environment and the conditions that regular citizens faced following the end of World War 2. Rubble still fills the streets next to gleaming new buildings meant to symbolize progress and prosperity, characters routinely discuss the potential consequences of actions as simple as visiting another country or planning another meeting together. Wictor's unwillingness to conform to what is required turns him into an unofficial refugee, and each time we meet him he has moved to a new country with a new goal, unable to find stability or safety anywhere. Zuzanna chooses to blend in at the cost of her own happiness and well-being. Kot and Kulig play their parts with such authenticity and quiet desperation that it feels as if they have known each other for their entire lives, and being apart is a fate worse than death. Each moment they share the frame is filled chemistry, you never doubt these two are madly in love, even if you know very little about them.
Cold War also represents the pinnacle of black and white cinematography in the 2010's. The same year Cold War was released, Alfonso Cuarón came out with Roma, another intimate story set against political turmoil also told in monochrome. Cuarón (who also served as cinematographer) chooses to keep his camera static with the intention of creating frames that resemble a still life painting. Pawlikowski and Żal keep the camera moving, often going handheld as in a particularly notable scene in which Zuzanna throws herself into a sea of dancing bodies as she desperately searches for a partner to make Wiktor jealous to the song Rock Around the Clock. Żal also proves to be adept at crowd compositions: throughout the first act of the film Kulig is placed in a group, be it children, dancers, or government officials, but is always framed so that her face seems to pop from the frame out at us, alerting us to her presence.
Pawlikowski modeled the story of Cold War on his parents, who fell in love under Stalin's regime and moved from country to country often, and this attachment shines through in his treatment of the characters. We never lose sympathy for Wiktor or Zuzanna even when they hurt each other or make unwise decisions that land them in prison. He very obviously cares deeply for each of them and always takes care to show their dignity, even at their lowest points towards the end of the film. Even though the couple's fate does not match up with that of his parents, the final shot of Cold War is filled with a quiet beauty and resignation to what could have been but never truly was, despite their best efforts.
It is a shame that Cold War had to open around the same time as Roma, a much flashier film, both technically and dramatically, that took awards season by storm. Cold War still managed to shine, picking up the best director prize at Cannes and earning Oscar nominations for best foreign film, director, and cinematography, all three of which went to Roma. Cuarón's film is a masterpiece in its own right, but Cold War prevails as the superior movie in nearly every aspect, with its memorable characters, stunning camerawork, and a surprisingly timely story on the sanctity of art. I wouldn't be surprised if Cold War is regarded as one of the best pictures of the decade in the future.
---
---
WATCH COLD WAR:
---
JOIN US!
Don't miss our monthly updates with film news, movie-inspired recipes and exclusive content! You'll only hear from us once a month. #nospam