The Nest (Review): An Eerie Drama About a Dysfunctional Family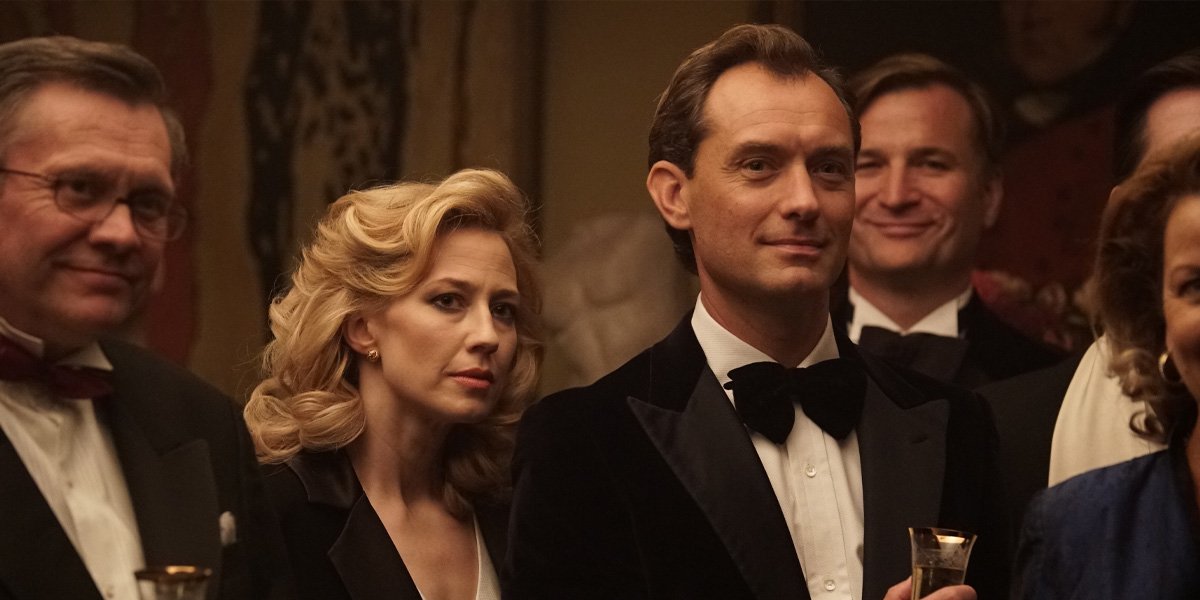 Jude Law as "Rory" and Carrie Coon as "Allison" in Sean Durkin's THE NEST (IFC Films)
Sean Durkin's The Nest is an elegant, chilling drama that explores the unravelling of a dysfunctional family and their American dream.
---

Written and directed by Sean Durkin (Martha Marcy May Marlene), The Nest delves into the complexity and layers of marital and family dynamics. Rory O'Hara (Jude Law) and his wife Allison (Carrie Coon, of The Sinner) relocate once again from New York to England with their teenage kids, in pursuit of Rory's business endeavours. After what is supposed to be a very promising 'fresh start' for the O'Haras, the family's seemingly perfect facade starts crumbling.
The Nest purposely begins with a subtly ominous tune that is cleverly employed to set the movie's tone, as it's the kind of cue you would typically expect to find in a horror or a thriller, and this feeds our expectations that the movie could turn into a haunted house kind of horror film at any point. At a first glance, the O'Haras seem to be a normal, well-integrated middle-class family. Rory is an ambitious stockbroker, stepfather to Allison's teenage daughter Sam (Oona Roche, of The Morning Show) and father to their son Benjamin (Charlie Shotwell). When Rory comes home announcing that a great business opportunity had just presented himself to him in London and that they should move to England, it is apparent that it is Rory who calls the shots and who has the last word within the family. Allison is doubtful about relocating, especially as neither of them has any family in England, and it feels a bit odd to her, as they seem to have a successful, happy life already. However, she eventually gives in and the whole family re-settles in London.
The O'Haras' new life begins when they find a new home in an imposing neo-Gothic mansion in the British countryside. There, they start building a stable for Allison's beloved stallion, who is being shipped from America and the kids settle into their new school. Unfortunately, the brilliant business opportunity that Rory was so adamant to pursue falls through, to his own fault, and his unbridled enthusiasm dissolves into bitterness very quickly. In the meantime, Allison starts working at a nearby farm, where she tends to the horses.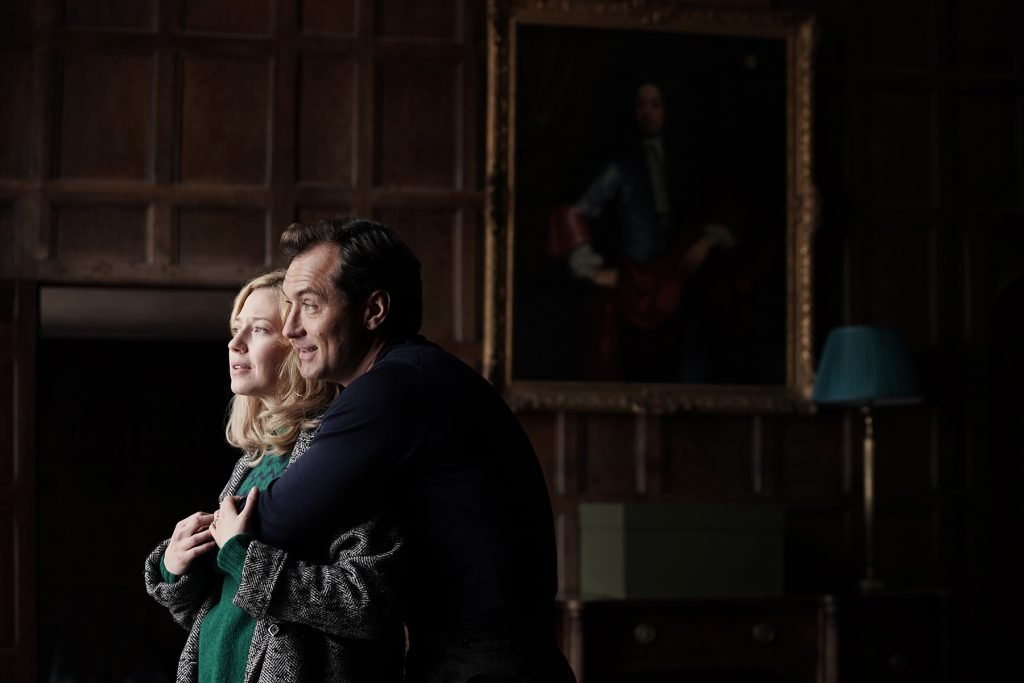 Durkin ingeniously explores the couple's issues with brief shots that give away more than it seems: Allison hiding a secret stash of cash from Rory, Rory visiting his unwelcoming mother, the sarcasm they display in open view at posh dinners are all small pieces of their sombre family puzzle. As we watch them settle – or unsettle – into their new home and life, the film's tone and atmosphere get progressively darker and feel more uncomfortable. The manor is a character itself: albeit it not being haunted by 'actual' ghosts, it screams 'eerie' just the same.
Mátyás Erdély (Son of Saul)'s well executed cinematography and lighting establish this more sinister mood by casting most of Rory and Allison's interactions in darkness: the gloomily lit set cleverly remarks the marital tension and the hidden undertone of their relationship. The director uses the horse's increasingly nervous temper and sudden death as the film's most ominous sign, opening the pathway for a much heavier mood in the second half of the movie. At this point, Allison's depression, paranoia and discontent are on full display, whilst Rory's tiring greed and need for validation is fracturing the family further. The choices he makes in the film are clearly dictated by his ego and not for the benefit of the wellbeing of his family, and his lack of empathy towards Allison and his self-centeredness become appallingly clear towards the end.
Durkin wrote The Nest based on his experience of growing up between America and England in the 80s and 90s, and his intention to explore the dynamics of a marriage in a truthful way. The film highlights the cultural differences between the two countries at the time, examining the destructive side of the 'American Dream' and the burden that came with its connotation. Jude Law's portrayal of hothead, narcissistic husband Rory is excellent: think of Leonardo Di Caprio's Jordan Belfort (The Wolf of Wall Street) and an older Dickie Greenleaf (The Talented Mr Ripley). However, Carrie Coon's Allison is the film's real deal, the most nuanced character within the story and perhaps her best performance yet. It finds its apex in when, following her disappointment and anger towards Rory, Allison mocks him and leaves him at an important business dinner, goes to a club and dances her anger out: that scene, alone, is worth the whole movie.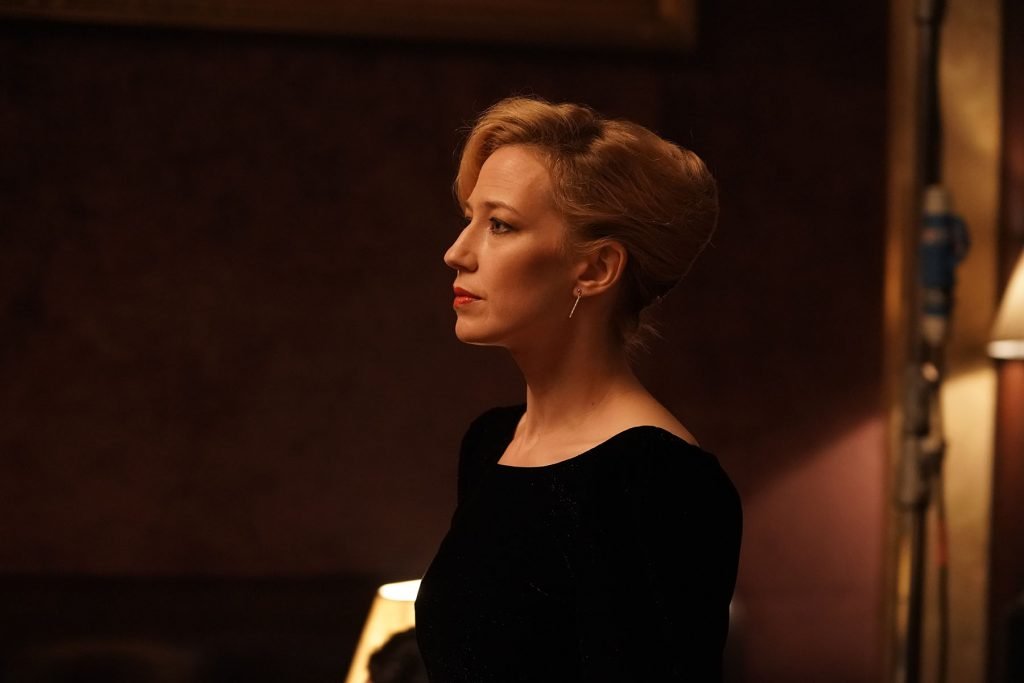 If Rory and Allison initially seem to be a close-knit, solid couple with good chemistry, and to be both fuelled by their aspirations and a willingness to succeed in life, it is only following their relocation that their secrets are revealed, as well as their more traditional gender dynamics, and the unhealthy co-dependency that defines their relationship. They are two disconnected adults, both burdened by personal baggage, each resentful of the other's choices, effectively endangering the wellbeing of their children.
Overall, the brilliance of the film lies mostly with its creeping atmosphere and raw portrayal of a disconnected family as a cautionary tale: worshipping money doesn't lead to happiness. As much as they are seemingly left with nothing but themselves and each other, we are given an hopeful open ending, one where we are told that, even in our darkest moments, we can still count on our family. Sean Durkin's The Nest portrays marital and family drama through an interesting lens, exploring a family's complexities, hardships and emotional baggage, reminding us that although we cannot choose our nest, we can definitely choose the efforts we with put into it.
---
The Nest opens on VOD (US) November 17 via IFC Films.
---
JOIN US!
Don't miss our monthly updates with film news, movie-inspired recipes and exclusive content! You'll only hear from us once a month. #nospam