All Wes Anderson's Films, Ranked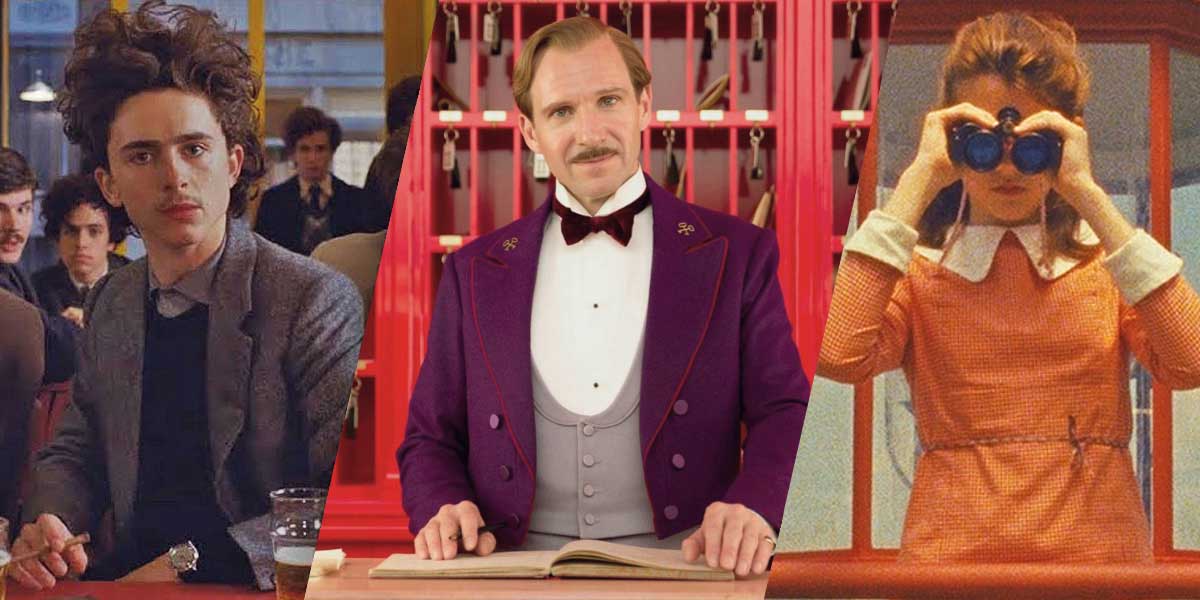 The French Dispatch, The Grand Budapest Hotel, Moonrise Kingdom (Fox Searchlight Pictures)
Wes Anderson's films have become a staple of pop culture over the years, and we've ranked each of them from worst to best!
---
Whether you're an avid cinema connoisseur or just a casual movie viewer, chances are you've at least heard of Wes Anderson. Since his directorial debut in 1996, the eccentric auteur has released nine wonderfully original films that have all received great critical acclaim and built him one of the strongest followings of any director working today. He's brought us everything from colorful comedies, emotional family dramas and stylish animated adventures, adding his unique twist of quirkiness and sentimentality at every step. Here are all of Wes Anderson 's films ranked from worst to best, including his newest release, The French Dispatch.
---
10. BOTTLE ROCKET
(1996)
Starring: Owen Wilson, Luke Wilson, Robert Musgrave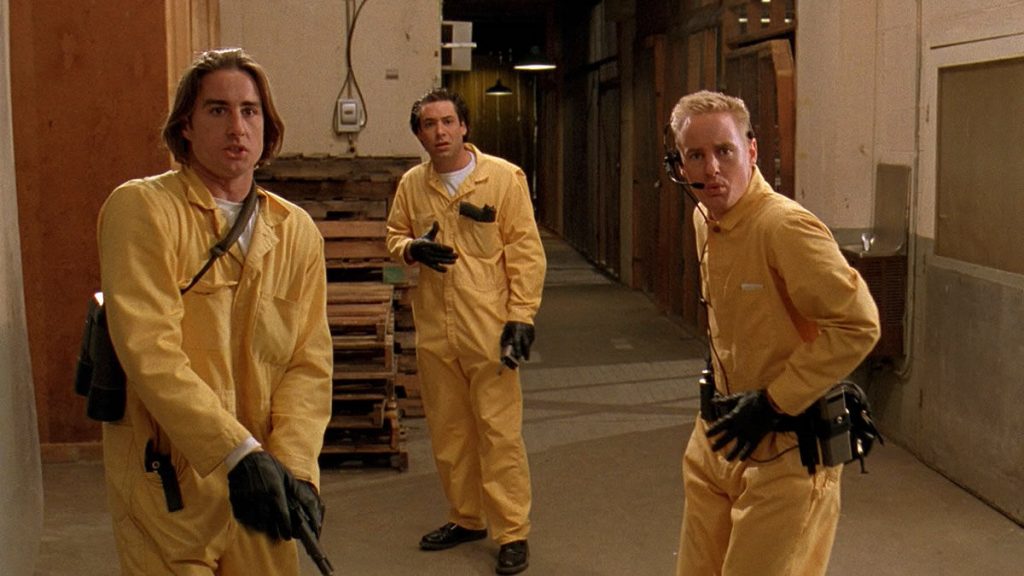 Unfortunately, Wes Anderson's debut is also his most underdeveloped, underwhelming project to date. It's not unenjoyable, but it doesn't even come close to the emotional heights and comedic intelligence of any of his later projects. The story follows an outlandish group of friends who hatch the idea to pull off a simple robbery before going on the run, but life throws plenty of obstacles their way and makes their plan much more difficult than they initially anticipated.
The concept is there, but the execution is sadly a lot more bland and much less colourful than we now know could have been achieved with this talent behind the camera, even with a limited budget and restricted production design. The Wilson brothers admittedly own their respective roles, but the characters themselves just aren't interesting enough to lead such a dense narrative. It's a promising debut that shows how effectively Anderson is able to craft compelling dialogue and emotional character arcs, even if the film never comes together into anything memorable.
---
9. THE DARJEELING LIMITED
(2007)
Starring: Owen Wilson, Adrien Brody, Jason Schwartzman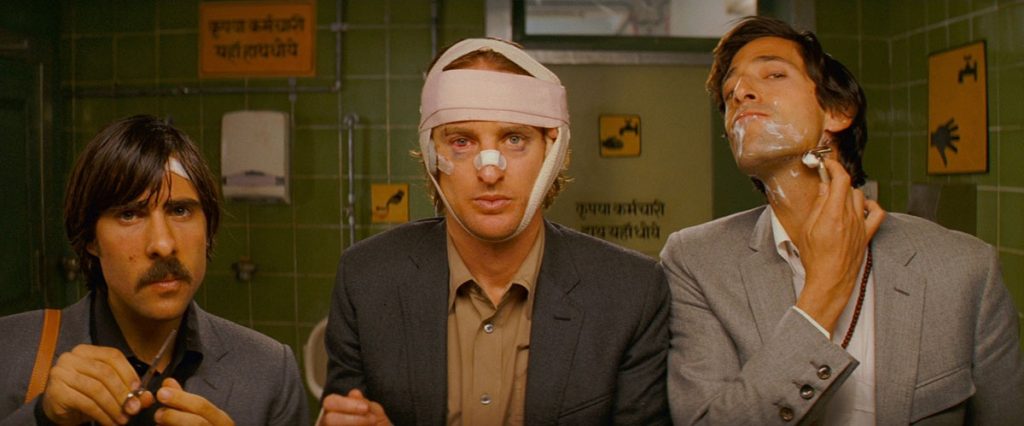 With The Darjeeling Limited, Wes Anderson creates a dynamic chronicle of family and brotherhood painted to the backdrop of a gorgeous Indian landscape – marking the first film of Anderson's to take place in such a foreign setting, and it's all the better for it. He weaves the beautiful scenery into the plot with an ease that makes his unique writing skills seem easy, despite often prioritising style and form over a developed narrative.
It's not his best looking film, but it features some of the most inventive and daring cinematography of his entire filmography. The way he composes his shots and frames his characters is like nothing that had been done before, and it creates a style of colour and contrast for which he has now become extremely well-known.
However, the film sadly demonstrates once again that Anderson's uniquely offbeat style is not always compatible with these kinds of stories, and his neglect of character development often hinders the lasting impact of his films. Wilson, Brody and Schwarzmann are brilliantly cast and give powerful performances, but Anderson's script often feels too anchored in the realm of the intellectual that it fails to have much effect in that of the emotional. It's entertaining, it's engaging and it's clever – but it isn't much else.
---
8. ISLE OF DOGS
(2018)
Starring: Bryan Cranston, Edward Norton, Koyu Rankin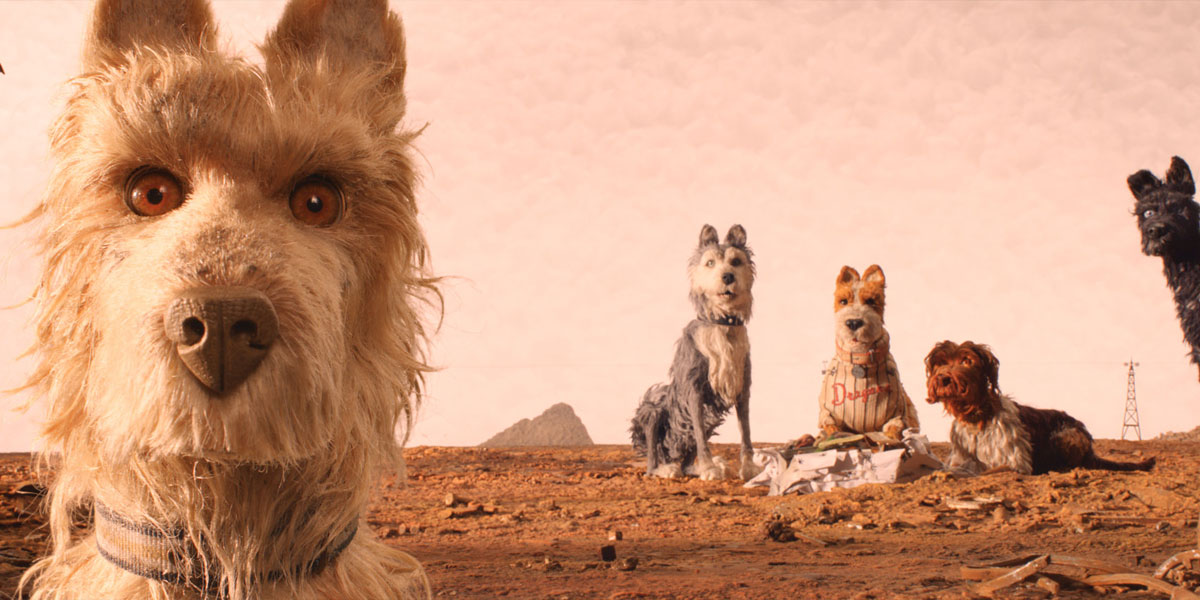 When something works, it works – and the way Wes Anderson 's playful scripts interact with the limitless world of stop-motion animation just works. This particular visual style gives a whole new life to his characters, putting them at the forefront of the story and giving them plenty of time to develop and interact with each other in a charming and captivating way.
The attention to detail in every single frame is immense, and it makes for one of the most engrossing and awe-inspiring experiences that any of Wes' films have to offer. The fact that the story is led almost entirely by dogs is a bold choice, but it pays off with its deep emotivity and impressive characterisation, never allowing the audience to feel detached from these characters or their respective causes. The story itself is one of Anderson's darker and less spirited offerings, chronicling the exile of all dogs to a deserted island to prevent the spread of canine flu.
It comes with a healthy portion of social commentary and scathing political criticism, which is something we haven't really seen so blatantly from Wes before – and whilst it does add an extra layer to this dense story, I can't really say it's always as effective as it thinks it is. The script can often feel a little cold and distant, but the playful nature of the animation is mostly enough to keep the spirits high and the tone light throughout. Not Wes' best, but still an amazing piece of animation that definitely stands out in the genre.
---
7. MOONRISE KINGDOM
(2012)
Starring: Jared Gilman, Kara Hayward, Edward Norton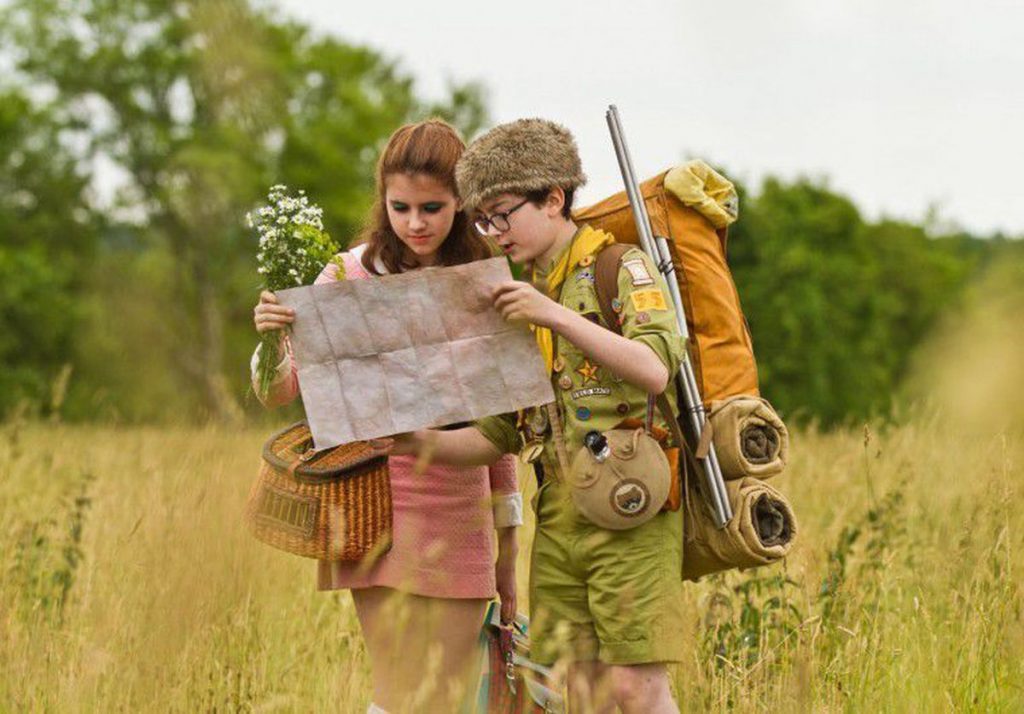 The departure from childhood innocence is a present theme in Wes Anderson's works, and it's never been as authentically honest as it is in Moonrise Kingdom. The film chronicles the adventures of young boy scout Sam Shakusky (Jared Gilman), as he runs away from home and is forced to deal with the problems that come with growing up – preteen rebellion, domestic isolation, and most prominently, young love.
It's one of Anderson's most personal and characteristic stories, and it translates fittingly to the big screen thanks to the raw emotivity of these child actors. Gilman and Hayward are perfect in their breakout roles, and their chemistry together is what makes the film as compelling and relatable as it is, never allowing us to feel detached from these characters for a single second. The only real issue with Moonrise Kingdom is its uneven pacing and contrasting subplots, but even this is never able to distract from the wistful nostalgia that this poignant story evokes.
---
6. THE LIFE AQUATIC WITH STEVE ZISSOU
(2004)
Starring: Bill Murray, Owen Wilson, Cate Blanchett
As I'm sure you'll notice from the rest of this list, the offbeat family drama is where Wes Anderson 's distinctive style is at its strongest and most effective – and whilst this isn't his best addition to the subgenre, it certainly stands out as one of the most touching and charming. On the surface, the film follows the daring adventures of renowned oceanographer Steve Zissou (Bill Murray) as he attempts to track down and kill the enigmatic creature that devoured a member of his crew many years ago.
But the film also focuses on Zissou's personal life and problems, including his relationship with a young man (Owen Wilson) who claims to be his long lost son. Alongside being one of Wes' funniest and wittiest scripts, it's also an incredibly moving story that demonstrates a detailed understanding of how to blend comedy and tragedy to its best effect. Murray's performance as Steve Zissou is the absolute crux of the film, and he encapsulates everything about the character so calmly yet effectively, resulting in one of his most impressive performances to date.
---
5. RUSHMORE
(1998)
Starring: Jason Schwartzman, Bill Murray, Olivia Williams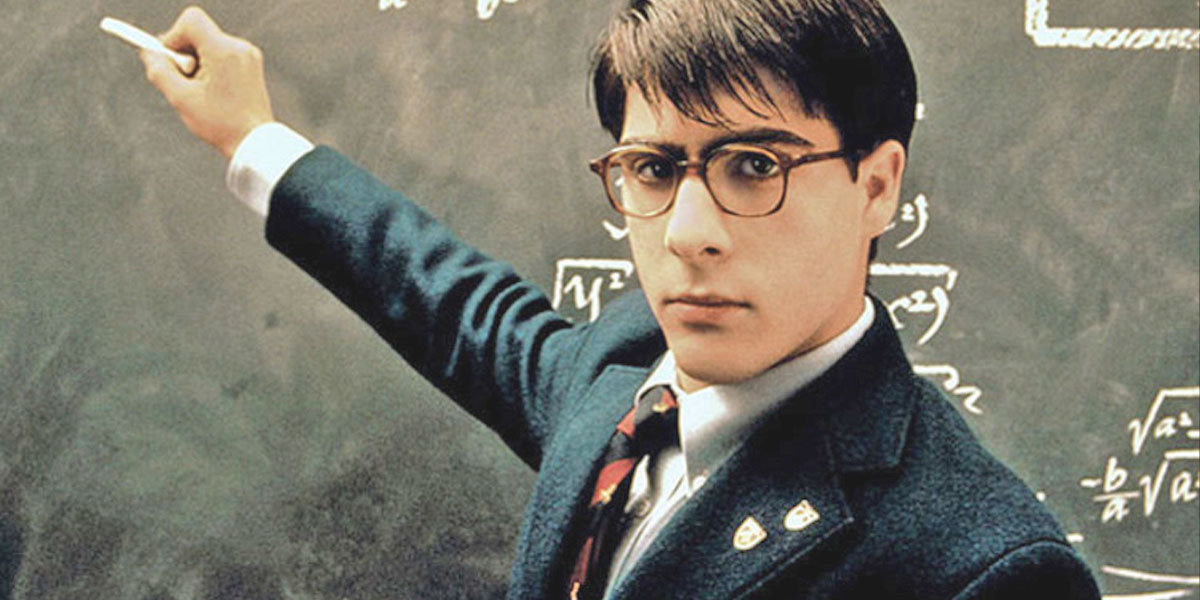 It might be surprising to some that a film about a young boy falling in love with a teacher would find its way so far up this list, but as I mentioned above, these types of dysfunctional stories are exactly where Wes' style feels most natural. His quirky dialogue and unconventional storytelling feels like a perfect fit here, and the way he deconstructs these characters through the unreliable lens of school student Max Fischer (Jason Schwartzman) is extremely impressive and imaginative.
The film offers an insightful look into childhood, exploring exactly what it means to grow up and the effect that those around us can have on our progression through life. The performances from everybody involved are great, but Schwartzmann in particular captures that adolescent curiosity and sense of self-inflicted isolation more accurately than I've ever seen, resulting in a stunningly intimate coming-of-age story that reaches great heights thanks to Anderson's precisely unique screenplay.
---
4. THE FRENCH DISPATCH
(2021)
Starring: Bill Murray, Tilda Swinton, Timothée Chalamet
See Also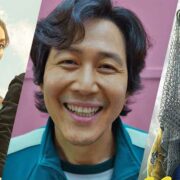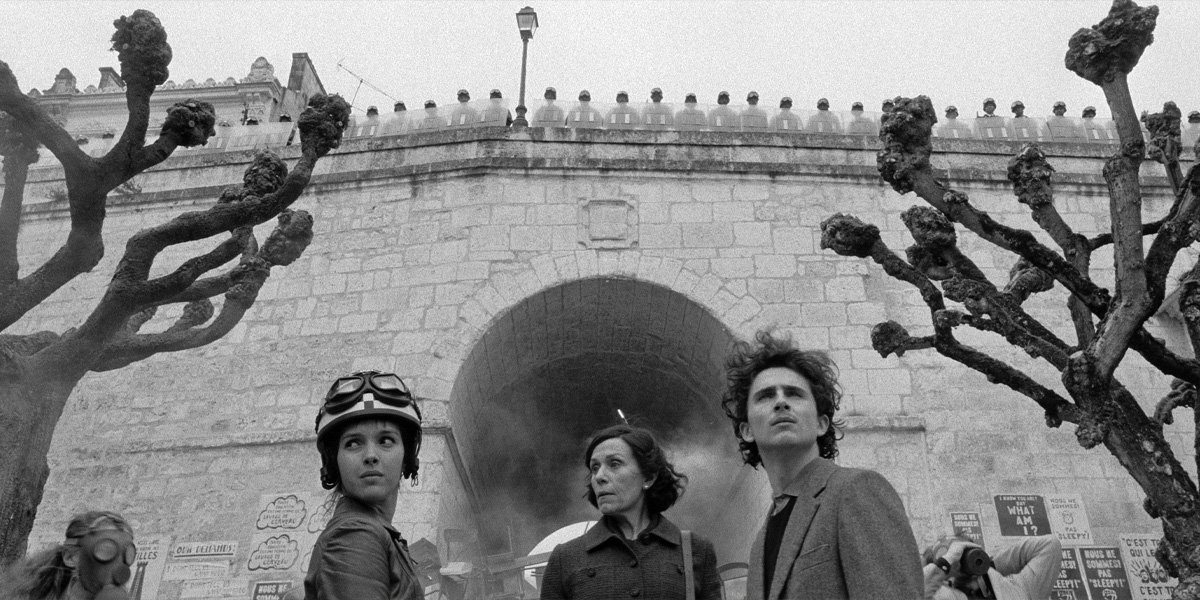 Wes Anderson's latest outing is, without a doubt, his most experimental and inventive project yet. His use of anthology storytelling is done so playfully, using bold colors and eccentric characters to bring each individual narrative to life in a way that makes them all memorable and entertaining. Every single member of the cast is on top form, with Bill Murray and Jeffrey Wright providing the two standout performances that manage to draw out some well-earned emotion from the audience.
It boasts one of Anderson's most precise and intricate screenplays of his entire filmography, presenting an endless flood of philosophical ideas and dry wit that make each scene incredibly compelling, despite the film's incredibly fast pace. Watching The French Dispatch is a lot like visiting a well-designed theme park – it might not be his most academic or prestigious work to date, but it's a consistently fun time with plenty of dramatic ups and downs.
---
3. FANTASTIC MR. FOX
(2009)
Starring: George Clooney, Meryl Streep, Owen Wilson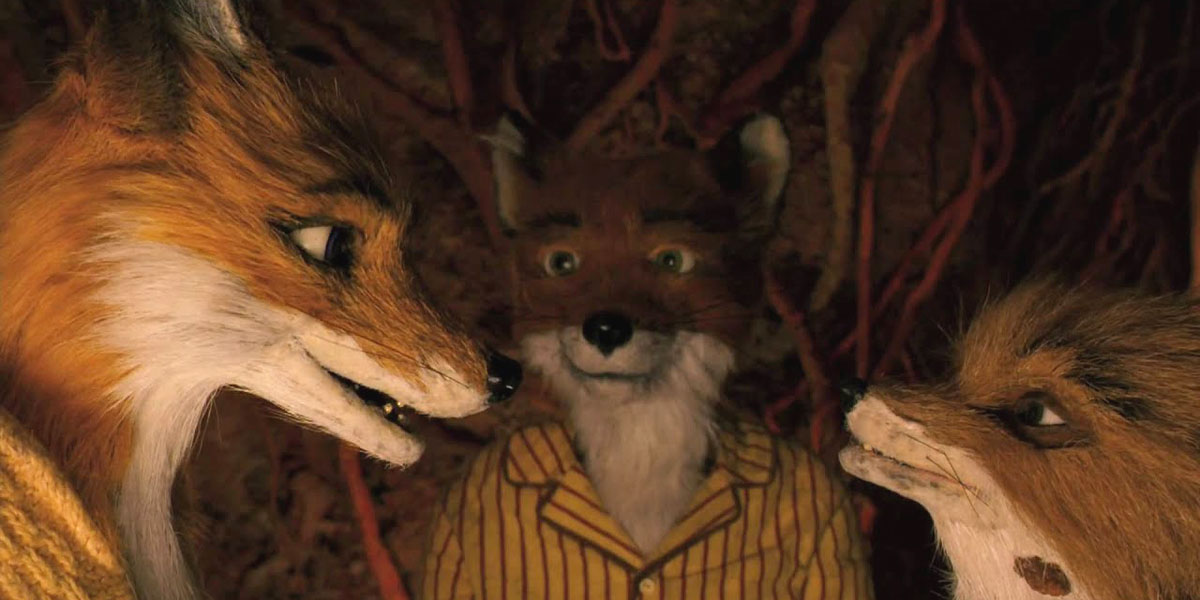 In the same way that Isle of Dogs uses stop-motion to breathe life into Wes Anderson 's eccentric characters, Fantastic Mr. Fox makes the most out of this style with stunning production design, gorgeous animation and a hilariously intelligent script that makes you wonder how this has never been done before. The film is an adaptation of Roald Dahl's children's book of the same name, which documents the plights of the titular fox as he attempts to pull off a heist against three local farmers – and later avoid the consequences.
The film's main attraction is its endlessly entertaining roster of characters, all brought to life by their talented actors and the inspired dialogue written on the page – it doesn't rush through its story, but rather gives time to focus on the seemingly unimportant moments of comedic interaction that help build our connection to the characters and raise the film's stakes. There has perhaps never been a better creative match than Dahl and Anderson, whose imaginative and artistic styles go hand in hand in crafting a story that is as much about the dynamics of family and friendship as it is the lives of farmyard animals.
---
2. THE ROYAL TENENBAUMS
(2001)
Starring: Gene Hackman, Luke Wilson, Gwyneth Paltrow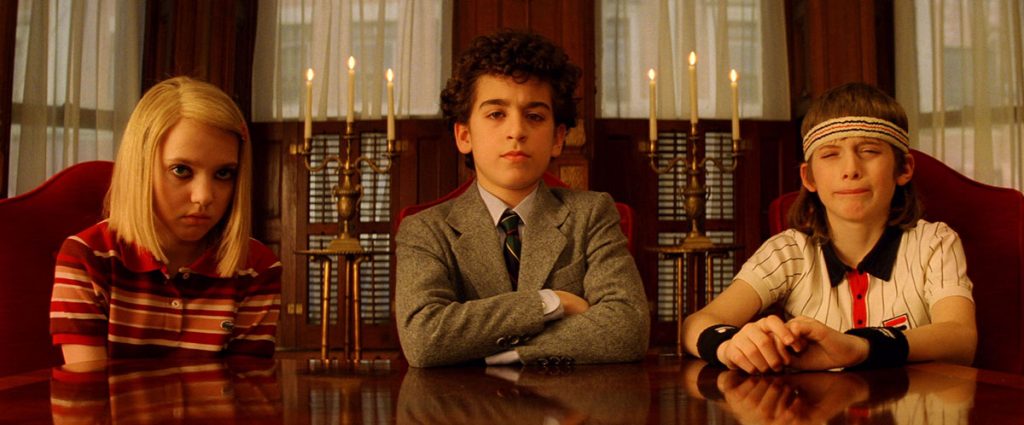 When family patriarch Royal Tenenbaum falsely claims to be sick in a desperate plight to win back his estranged wife, nobody could have predicted the restrained mayhem and emotional fallout that his family's reunion would cause. What sounds like your typical drama is turned completely on its head in The Royal Tenenbaums, Wes Anderson's bittersweet commentary on love, adulthood and obviously, family. There's something about the dysfunctional family dynamic that Anderson understands with complete originality and transparency, and that's exactly what makes this film stand out from others in its genre.
The characters feel real, and their problems mirror those that we all face on a daily basis, albeit on somewhat of a larger scale. It has the signature colours and visuals that we've come to expect, but without the sacrifice of a meaningful narrative or a lasting message. The Royal Tenenbaums is a perfect example of what makes Anderson's films so powerful and accessible – a collection of small, intimate moments that come together to form a sincerely thoughtful and impactful whole.
---
1. THE GRAND BUDAPEST HOTEL
(2014)
Starring: Ralph Fiennes, Tony Revolori, Saoirse Ronan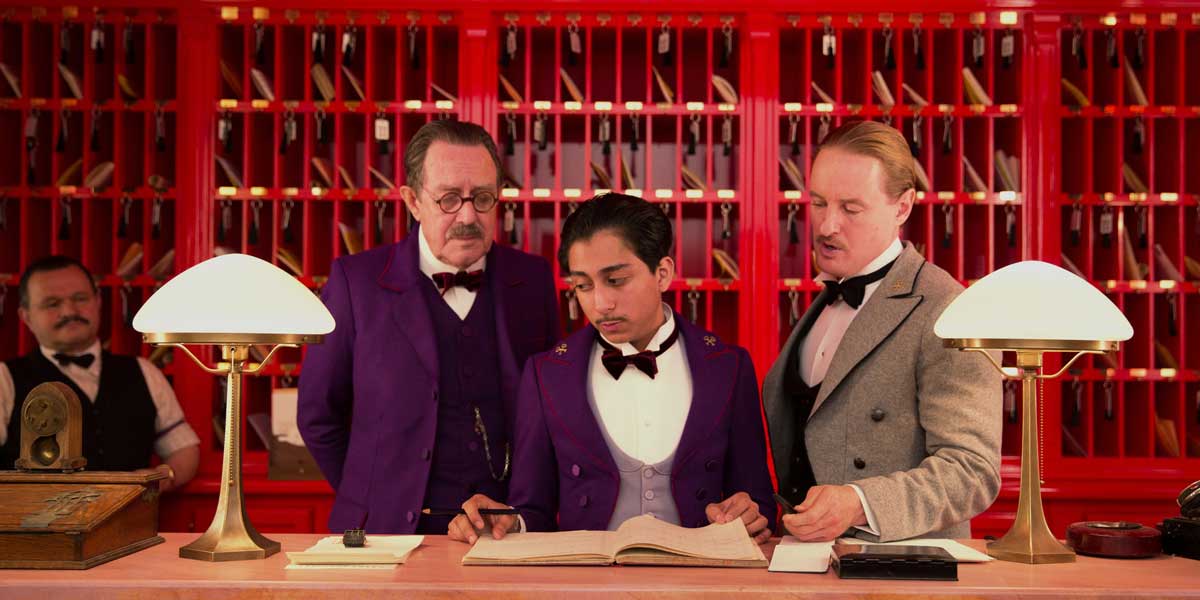 In addition to being one of the most aesthetically pleasing and beautifully composed films of recent memory, The Grand Budapest Hotel is also a hilariously entertaining fairytale about friendship, love, life, death, and everything in between. It acts as the pinnacle of Wes Anderson 's show stopping filmmaking ability, boasting a gripping narrative, eccentric characters, stunning cinematography and some of the most bold and colourful production design ever put to the screen.
The entire film plays out like an intricate machine, demonstrating its multifaceted structure at every possible moment with a precisely constructed narrative that twists and turns in a way that always feels purposeful. It features one of the wittiest and smartest screenplays of the modern era, which is brought to life by potentially the largest and most talented ensemble cast I've ever seen. This is Anderson's magnum opus – the perfect culmination of riveting storytelling, jaw-dropping cinematography and heartwarming sentimentality that I find hard to believe will ever be replicated.
---