Other People's Children: Film Review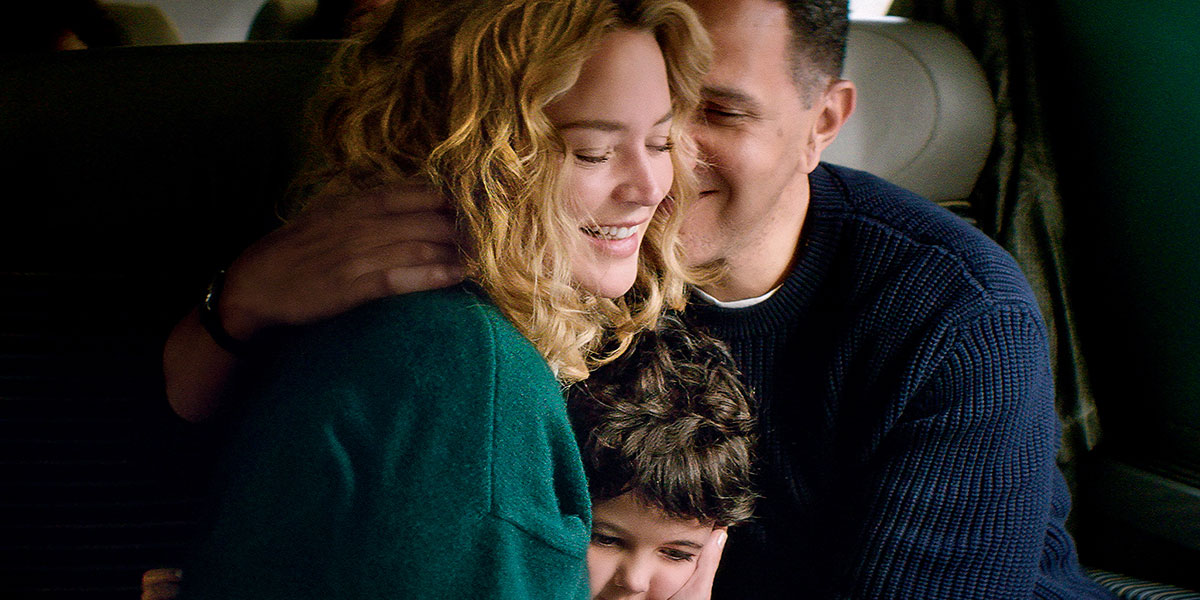 ()
Rebecca Zlotowski's step-parent drama Other People's Children is an empathetic, heartbreaking film, and one of the best dramas of the year.
---

Rachel (Benedetta's Virginie Efira) is a fortysomething teacher at a French high school. She has a loving relationship with her Jewish family, including her sister Louana (Yamée Couture) and father (Michel Zlotowski). Most importantly, she has recently begun a romance with car designer Ali (Roschdy Zem) after meeting him at a group guitar lesson. Ali has a four-and-a-half-year-old daughter named Leïla (Callie Ferreira-Goncalves), who he shares with his ex-wife Alice (Chiara Mastroianni). Soon, Rachel forms a deep attachment to Leïla as she tries to start a family of her own. However, that wish is complicated by her gynaecologist (the great documentarian Frederick Wiseman) telling Rachel if she wants a child, "now is the time."
Other People's Children is the fifth film from Rebecca Zlotowski, who previously made An Easy Girl and the brilliant Grand Central. It would make for a wonderful double-bill alongside a recent feature I was impressed by: Mia Hansen-Løve's One Fine Morning. Both are about middle-aged women falling in love again in Paris. And both are made by one of France's most eminent female directors. Here, Zlotowski draws on personal experience for a film about maternity and the difficulties of raising a child who isn't yours. The investment coupled with the fragility of the adult relationship that it is entirely dependent on. And whilst we have seen the trope of the divorced father's new girlfriend before, never has it been presented as caringly and sympathetically as it is in Other People's Children.
Working with cinematographer and regular collaborator George Lechaptois, Zlotowski creates a sense of intimacy and palpable attraction between Rachel and Ali using the camera. She loves close-ups of her main actors or even medium shots of them gazing at each other, sometimes longingly. Moreover, she seems to love creative visual devices. One shot plays with angles and mirrors, with Rachel's face in a car's rear-view mirror reflected alongside the glistening Eiffel Tower. Then there are the gorgeous iris fades. Also used in An Easy Girl, it is an incredibly stylish device for this grounded relationship drama. But it is very effective, giving the film the air of a classic romance set against a modern backdrop.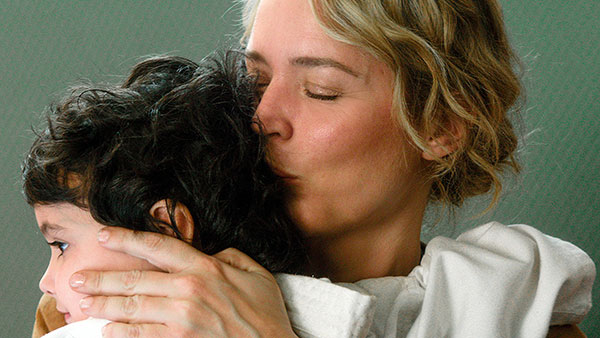 Like in One Fine Morning, there is an emphasis on small moments and story threads. From the trips to Camargue and on the Parisian metro to picking up Leïla after her judo lessons. During one of these, a mother (played by Anne Berest) lends Rachel a juice box because she realised she didn't have a snack for Ali's daughter. It is an act of kindness, an emotion that Zlotowski latches onto throughout, but there is a feeling Rachel is slightly underprepared for her new stepmother role. Either way, tableaux like these are captured remarkably well, as are the moments of sorrow in this story.
The reason they are so impactful is Virginie Efira. The French-Belgian actress gives a soft yet dynamic performance, equally playful and charming. Rachel is understanding, flexible, loving and quite protective. That comes from being a teacher and trying to find the best internships for her students, as seen in one subplot. She is also falling for Leïla, even though that love is not immediately reciprocated. The child can be naively cruel, demanding to be with her mother and questioning why Rachel is always around. She may be too young to grapple with her parents' separation, but those words still cut Rachel to the bone. As she later says to Ali, "I'll always be an extra… I don't get what you get in return."
And later, when a character reveals they are pregnant, there is some stunning acting from Efira as Rachel looks elated and saddened (or perhaps frustrated). It is clear that Rachel wants a baby, but the clock is ticking.
Other People's Children is a tapestry of love, a film about the obstacles in becoming part of a family and the painful act of detachment. And it is a film about the flow of life and time ticking away, as evidenced by an epilogue that reminds you of The Worst Person in the World (especially with the choice of song). It has sensual moments, though they sometimes lead to typical French farce. The striking score by Robin 'ROB' Coudert melds acoustic, choral and symphonic music to create a very French sound. And I love the writing by Zlotowski, which is poetic with a layer of sadness woven in. Charismatic, empathetic and heartbreaking by its end, her step-parent drama is one of the best of the year so far.
---
Other People's Children is now available to watch on digital platforms in the UK and Europe, and will be released on digital in the US on June 20, 2023.