You Won't Be Alone Film Review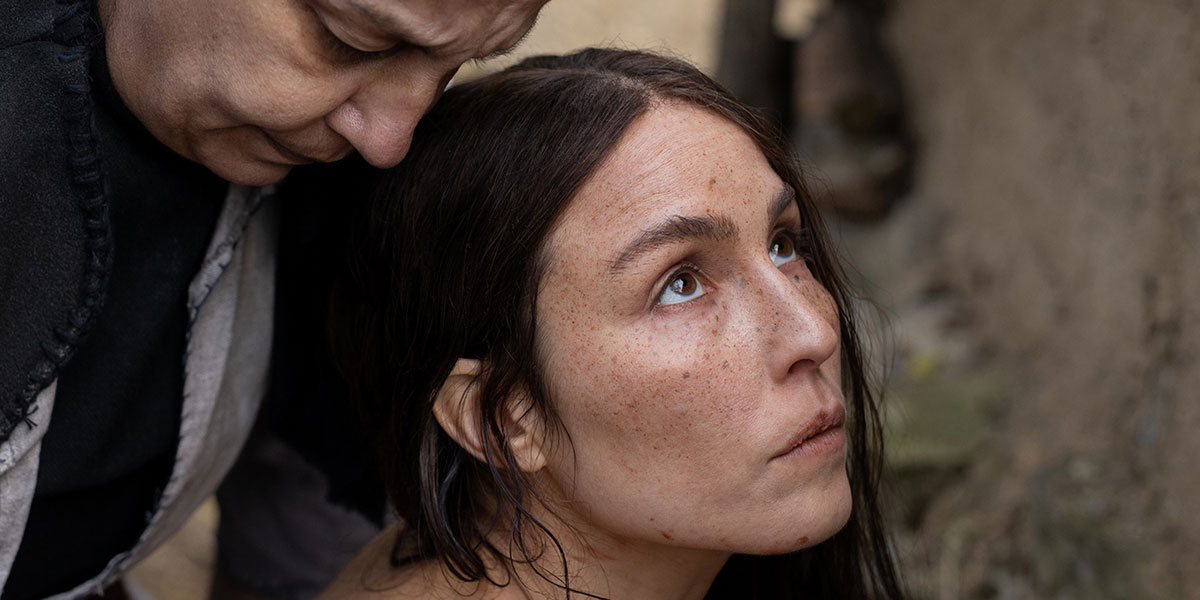 Noomi Rapace in You Won't Be Alone (Branko Starcevic / Focus Features)
The mesmerising, rustic and sometimes darkly comic You Won't Be Alone impressively deals in both grotesque gore and Malickian philosophical grandeur.
---

Witchcraft and shapeshifting are common occurrences in Goran Stolevski's feature film directorial debut, You Won't Be Alone. Operating with a mysterious quality, this beguiling horror set in 19th century Macedonia is simultaneously gory, poignant and beautiful, and whilst it never excels in any particular aspect – be it horror, philosophical drama or feminist commentary – You Won't Be Alone's ambition is admirable. Stolevski impressively crafts a dark fable of sadness and loneliness with some sly comedy to create a rather mesmerising experience.
The film's tangible atmosphere can be felt from the very first shot of a peaceful field bathed in sunlight, and its rustic qualities extend from there. Matthew Chuang's (Blue Bayou) impressive cinematography enhances this old-timey, mythic world, as does Mina Buric's (The Forest) set design and Bethany Ryan's (Of an Age) production design; all aspects work in tandem to forge out this remarkable setting of stark beauty, bucolic basics, and magical danger. You Won't Be Alone carefully sets up both its world and story: within an isolated village, a baby, Nevena, is visited by a "Wolf-Eatress" called Maria (Anamaria Marinca), who makes a deal with the mother to spare the child's life, as long as Maria can claim her when the girl turns 16. Terrified, the mother agrees, before fleeing to a cave and hiding there with her child, who is raised with no access to or knowledge of the outside world. Along with a hypnotic central performance from Sara Klimoska (Mocvara, Kaymak) as Nevena, her isolation is enforced by stuttered voiceovers of broken Macedonian.
Eventually, as expected, Maria finds the hiding Nevena, kills her mother, and performs a spell that turns Nevena into a shapeshifting witch. In these early stages of setup, the lore can be a lot to take in, but once Nevena's life outside of the cave begins, You Won't Be Alone takes flight and becomes a twisted horror of Malickian rumination. Floating camerawork, philosophical voiceovers, contemplations on human nature and the natural world; at times, You Won't Be Alone feels like The Tree of Life drenched in delightfully gory body horror. Granted, Stolevski's film never reaches the same philosophical or spiritual heights as Malick's films, but the way in which it seamlessly incorporates such themes alongside intense bloodletting and organ removals, whilst still making them connect with the audience, is highly impressive.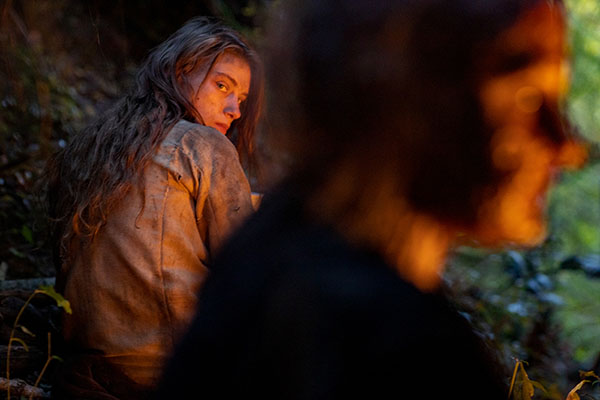 Initially, Nevena is like a baby in the world, physically a young woman but mentally stunted from her years of captivity. As a shapeshifter, she experiences curiosity as a dog, freedom as a man, and sexism as a woman. In her first form as a female farmer, Bosilka (Noomi Rapace, The Girl with the Dragon Tattoo, Lamb), Nevena struggles to perform simple tasks such as sweeping or cooking, but she instantly notices the way herself and other women are treated by men. It's a cutting commentary, showing how obvious such mistreatment is even to someone with an underdeveloped mind. Nevena's inevitable change into another form highlights how well a man is treated in comparison, but it also lessens the impact of this commentary. Due to its shapeshifter-centred plot, You Won't Be Alone inevitably flits between experiences, never able to consistently focus on any of them.
See Also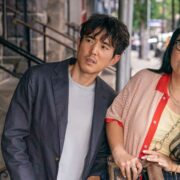 One consistent, however, is the Wolf-Eatress Maria, whose ominous presence as she watches Nevena from afar throughout You Won't Be Alone is eventually given more mournful meaning when her backstory is filled in. It culminates in a climax and conclusion that encapsulates You Won't Be Alone perfectly: the violence is uncomfortable and accompanied by copious amounts of blood; it is sweeping and symphonic in its beauty; most importantly, it draws the focus back to its positive outlook on life, humanity and the natural world. Despite all of the suffering Nevena endures in her experiences as people and animals, what she remembers most are the beautiful and joyous moments.
---
You Won't Be Alone premiered at the 2022 BFI London Film Festival on October 14, 2022, and will be released on VOD in the UK on October 20. In the US, the film is available to watch now on digital and on demand.