August 2023: New Movies In Theaters This Month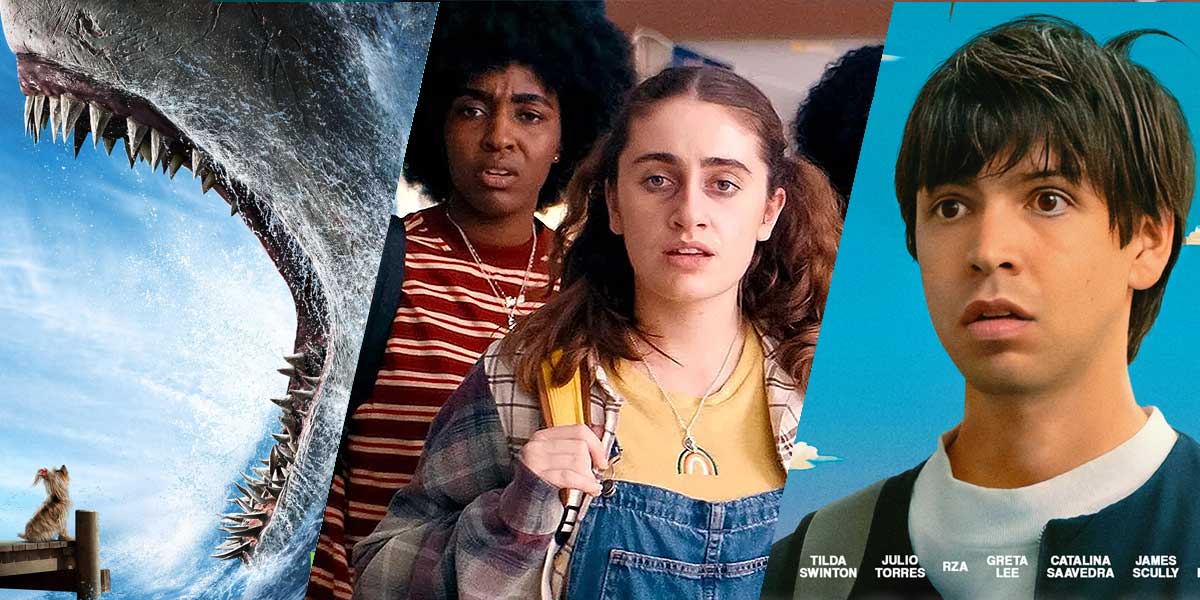 August 2023: all new movies to watch in theaters this month, from Bottoms, Meg 2 and Problemista to more new releases!
---
The summer is often light on new releases, but many new movies are coming to theaters in August 2023, from festival hits like Bottoms, Problemista, and Shortcomings to fun films like Meg 2 and superhero flicks like Blue Beetle! So what are the films to watch this month? Let's take a look!
We've made a list of all the new movies coming to theaters in August 2023! You'll find all the upcoming releases below, in order of release and divided by films you'll be able to see in U.S. theaters and in U.K. cinemas. We've also included global release dates where available. Read our list of most anticipated movies of 2023 and scroll till the end for the hottest 2024 releases. Happy watching!
---
AUGUST 2023 MOVIES: IN U.S. THEATERS & GLOBAL
TEENAGE MUTANT NINJA TURTLES: MUTANT MAYHEM
Director: Jeff Rowe
U.S. Release: August 2
U.K. Release: August 4
Official synopsis: After years of being sheltered from the human world, the Turtle brothers set out to win the hearts of New Yorkers and be accepted as normal teenagers through heroic acts. Their new friend April O'Neil helps them take on a mysterious crime syndicate, but they soon get in over their heads when an army of mutants is unleashed upon them.
---
A COMPASSIONATE SPY
Director: Steve James
U.S. Release: August 4
U.K. Release:
Official synopsis: Recruited in 1944 as an 18-year-old Harvard undergraduate to be the youngest physicist on the Manhattan Project, Hall didn't share his colleagues' elation after the successful detonation of the world's first atomic bomb. Increasingly concerned during 1944—with Germany clearly losing the war—that a U.S. post-war monopoly on such a powerful weapon could lead to nuclear catastrophe, he decided beginning that October to start passing key information about the bomb's construction to the Soviet Union.
After the war, at the University of Chicago, he met and married Joan, a fellow student with whom he shared a passion for classical music and socialist causes — and the explosive secret of his espionage. Living under a cloud of suspicion and years of FBI surveillance and intimidation, the pair raised a family while Ted refocused his scientific brilliance on groundbreaking biophysics research. A Compassionate Spy, two-time Oscar® nominee Steve James' nuanced documentary, reveals the twists and turns of this real-life spy story, its profound impact on nuclear history, and the couple's remarkable love and life together during more than 50 years of marriage.
---
BROTHER
Director: Clement Virgo
U.S. Release: August 4
U.K. Release: September 29
Full Review: Brother (Film Review): A Perfect Literary Adaptation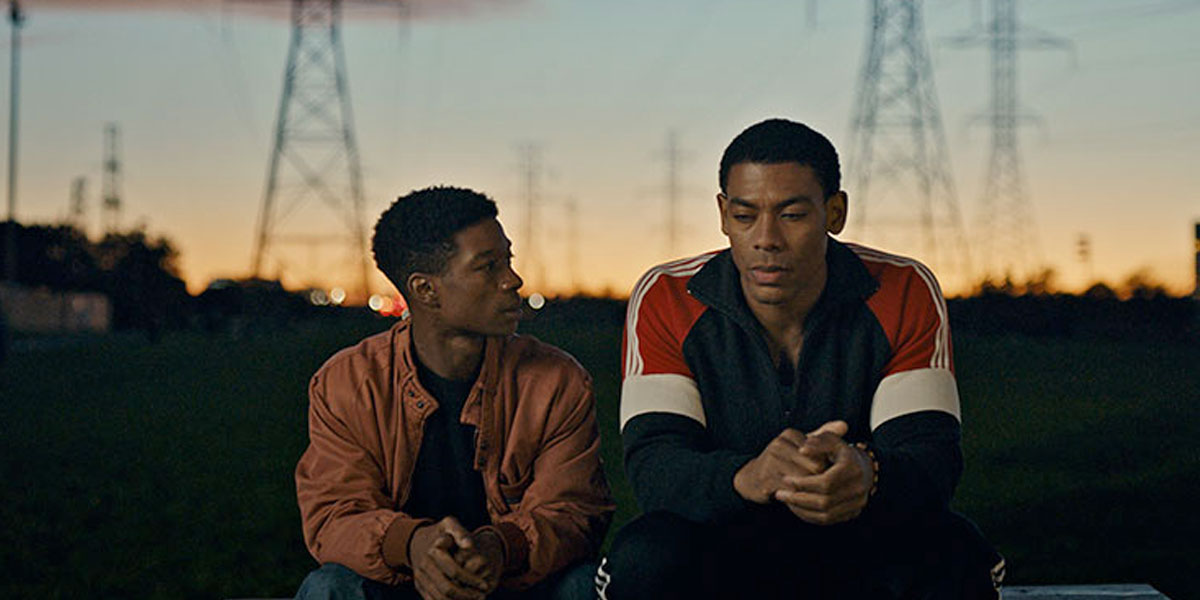 Official synopsis: Adapted from David Chariandy's award-winning novel of the same name, Brother is propelled by the pulsing beats of Toronto's early hip hop scene following the story of Francis (Lamar Johnson) and Michael (Aaron Pierre), sons of Caribbean immigrants maturing into young men. A mystery unfolds during the sweltering summer of 1991, and escalating tensions set off a series of events that change the course of these brothers' lives forever. Brother crafts a timely story about the profound bond between siblings, the resilience of community and the irrepressible power of music.
---
THE COLLECTIVE
Director: Tom Denucci
U.S. Release: August 4
U.K. Release: TBA
Official synopsis: A group of righteous assassins called The Collective take aim at a highly sophisticated human trafficking ring backed by a network of untouchable billionaires. With their backs against the wall, The Collective has no choice but to put their most important mission in the hands of rookie assassin Sam Alexander.
---
CORNER OFFICE (LIMITED)
Director: Joachim Back
U.S. Release: August 4
U.K. Release: TBA
Official synopsis: In this workplace comedy reminiscent of Office Space and Severance, misfit Orson (Jon Hamm) finds himself trapped in the absurdities of corporate life. As The Authority's newest employee, Orson finds it difficult to connect with his enigmatic desk mate, Rakesh (Danny Pudi), as well as with the rest of his colleagues. His alienation deepens when he discovers a room he's told doesn't exist – a place that unleashes his true potential, leading to an ascent up the corporate ladder. Buoyed by his newfound confidence, Orson invites a receptionist (Sarah Gadon) into his sanctuary, sparking a climactic clash between the corporate world's harsh realities and his own wild fantasies
---
DREAMIN' WILD
Director: Bill Pohlad
U.S. Release: August 4
U.K. Release: TBA
Official synopsis: Dreamin' Wild, the true story of love and redemption, is about what happened to singer/songwriter Donnie Emerson and his family when the album he and his brother recorded as teens was rediscovered after thirty years of obscurity and was suddenly hailed by music critics as a lost masterpiece. While the album's rediscovery brings hopes of second chances, it also brings long-buried emotions as Donnie, his wife Nancy, brother Joe, and father Don Sr. come to terms with the past and their newly found fame.
---
KLONDIKE
Director: Maryna Er Gorbach
U.S. Release: August 4
U.K. Release: TBA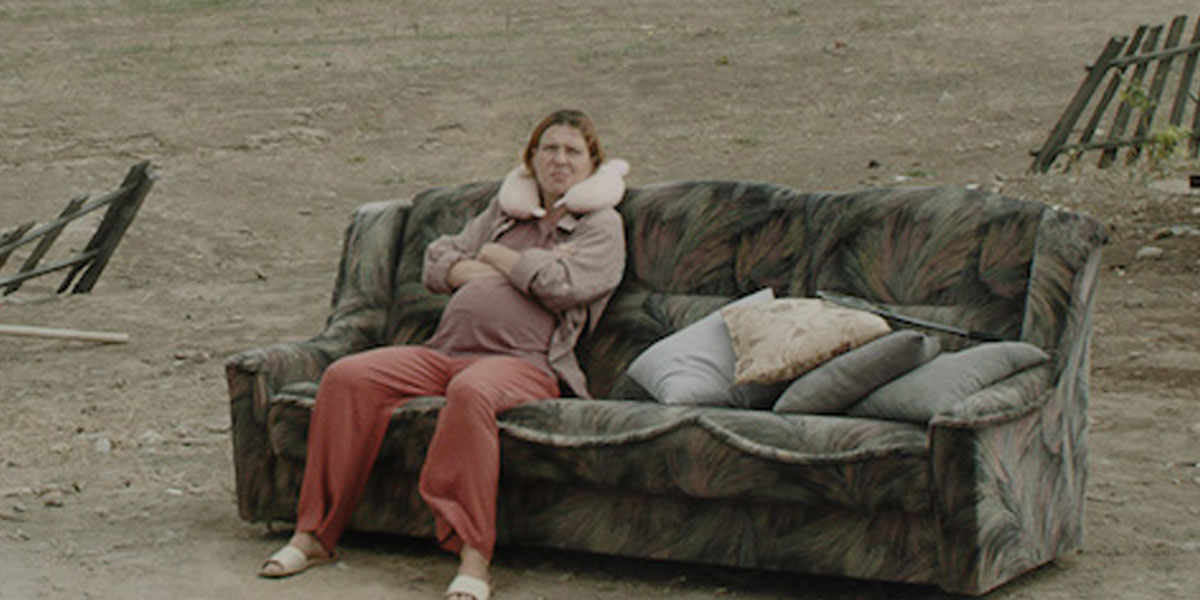 Official synopsis: July 2014. Expectant parents Irka and Tolik live in the Donetsk region of eastern Ukraine near the Russian border, disputed territory in the early days of the Donbas war. Their nervous anticipation of their first child's birth is violently disrupted as the vicinal crash of flight MH17 elevates the forbidding tension enveloping their village. The looming wreckage of the downed airliner and an incoming parade of mourners emphasize the surreal trauma of the moment.
---
LADY KILLER: NEW RESTORATION (LIMITED)
Director: Jean Grémillon
U.S. Release: August 4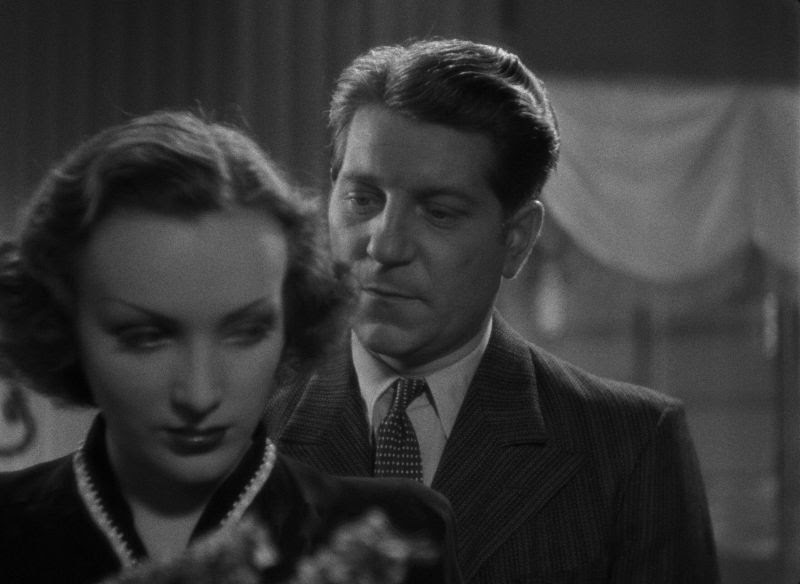 Official synopsis: Grémillon was still in the employ of Berlin's UFA Studios when he began shooting this adaptation of an André Boucler novel which stars Jean Gabin as a Don Juan of the French Foreign Legion who sets his sights on seducing Mireille Balin—and accidentally falls in love for real. The atmospheric work of cinematographer Günther Rittau (The Blue Angel) connects Grémillon's film to the legacy of German expressionism, while the electric reunion of Pépé le Moko co-stars Gabin and Balin and the film's pervasive air of tragic romantic fatalism show an affinity with French poetic realism.
---
LOLA
Director: Andrew Legge
U.S. Release: August 4
U.K. Release: March 3
Official synopsis: In 1941 England, two sisters invent a machine that intercepts broadcasts from the future. With World War II dawning, they use it to change history.
---
MEG 2 THE TRENCH
Director: Ben Wheatley
Global Release: August 4
Official synopsis: Dive into uncharted waters with Jason Statham and global action icon Wu Jing as they lead a daring research team on an exploratory dive into the deepest depths of the ocean. Their voyage spirals into chaos when a malevolent mining operation threatens their mission and forces them into a high-stakes battle for survival. Pitted against colossal Megs and relentless environmental plunderers, our heroes must outrun, outsmart, and outswim their merciless predators in a pulse-pounding race against time.
---
MOB LAND
Director: Nicholas Maggio
U.S. Release: August 4
U.K. Release: August 25
Official synopsis: Deep in the heart of Dixie, in a small town struggling with the ravages of addiction, a local sheriff (John Travolta) tries to maintain the peace when desperate family man Shelby (Shiloh Fernandez) robs a pill mill with his reckless brother-in-law, Trey (Kevin Dillon). But the supposedly easy score takes a violent turn, alerting the New Orleans mafia's revenge-seeking enforcer (Stephen Dorff), who threatens Shelby's wife (Ashley Benson) and daughter. With its unpredictable twists and turns, Mob Land is a heart-pounding, action thriller.
---
OUR BODY (LIMITED)
Director: Claire Simon
U.S. Release: August 4
U.K. Release: TBA
Official synopsis: French documentary titan Claire Simon observes the everyday operations of the gynecological ward in a public hospital in Paris. In the process, she questions what it means to live in a woman's body, filming the diversity, singularity and beauty of patients in all stages of life. Through these many encounters, the specific fears, desires and struggles of these individuals become the health challenges we all face, even the filmmaker herself.
---
PASSAGES (LIMITED)
Director: Ira Sachs
U.S. Release: August 4
U.K. Release: September 1
MUBI Release: soon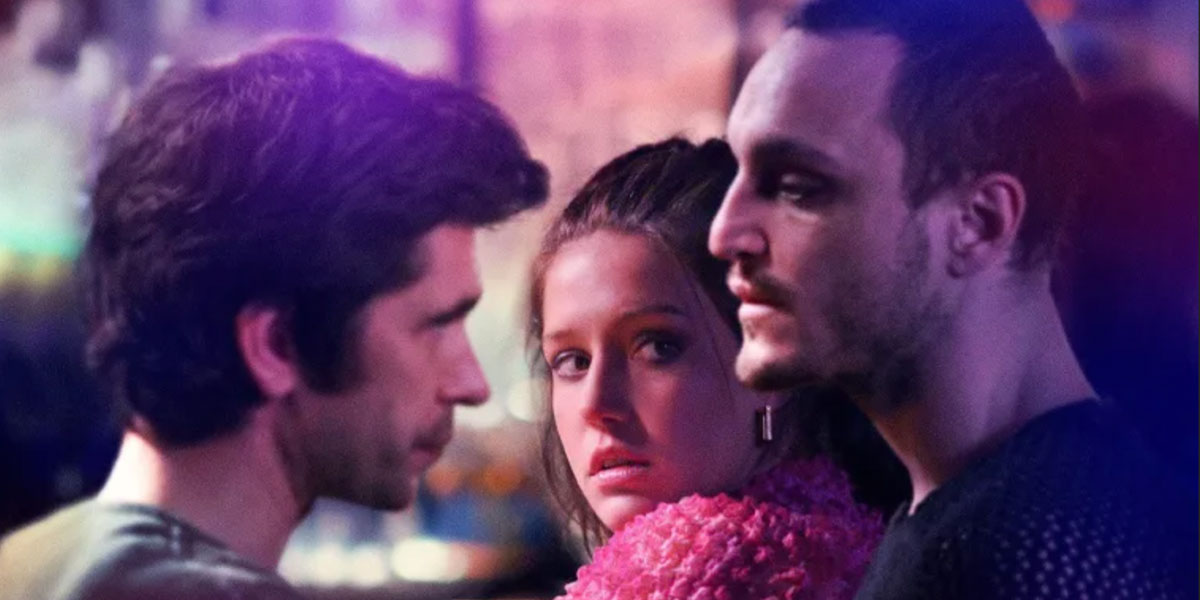 Official synopsis: Set in Paris, this seductive drama tells the story of Tomas (Rogowski) and Martin (Whishaw), a gay couple whose marriage is thrown into crisis when Tomas begins a passionate affair with Agathe (Exarchopoulos), a younger woman he meets after completing his latest film.
---
PROBLEMISTA
Director: Julio Torres
U.S. Release: August 4 (limited), August 25 (nationwide)
U.K. Release: TBA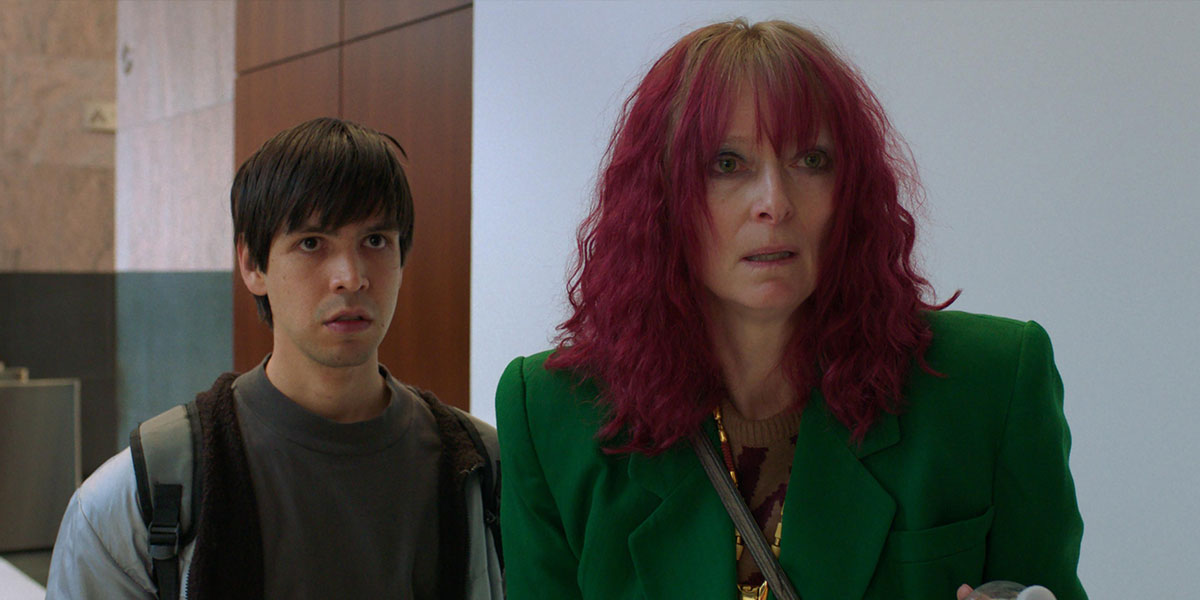 Official synopsis: Alejandro is an aspiring toy designer from El Salvador, struggling to bring his unusual ideas to life in New York City. As time on his work visa runs out, a job assisting an erratic art-world outcast becomes his only hope to stay in the country and realize his dream. From writer/director Julio Torres comes a surreal adventure through the equally treacherous worlds of New York City and the U.S. Immigration system.
---
SHORTCOMINGS
Director: Randall Park
U.S. Release: August 4
U.K. Release: TBA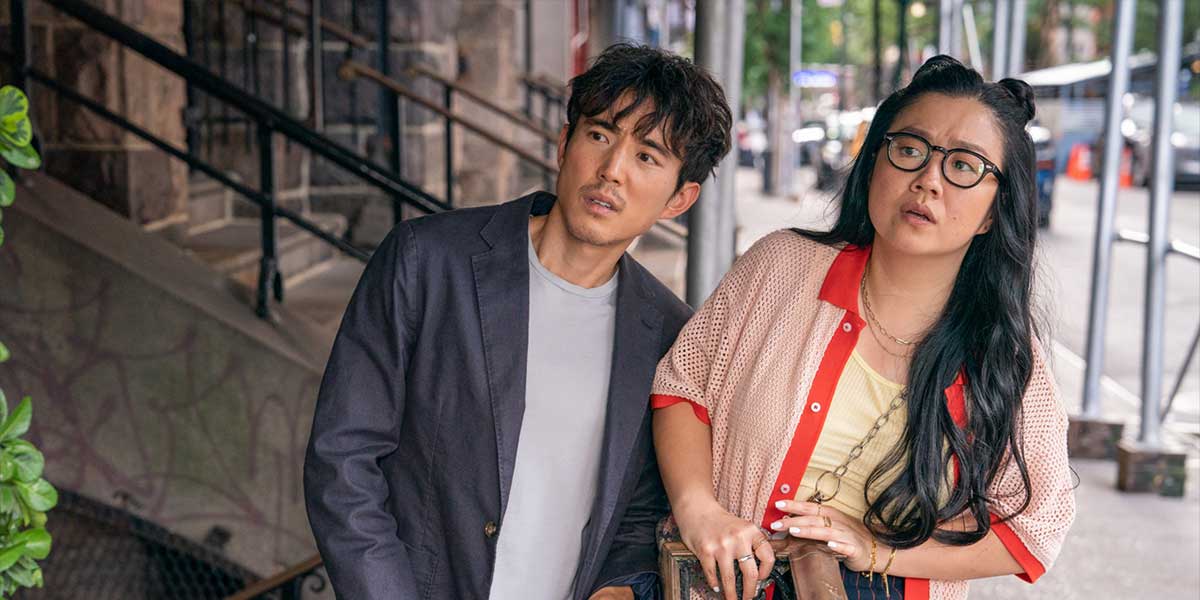 Official synopsis: Ben (Justin H. Min), a struggling filmmaker, lives in Berkeley, California, with his girlfriend, Miko, who works for a local Asian American film festival. When he's not managing an arthouse movie theater as his day job, Ben spends his free time obsessing over unavailable blonde women, watching Criterion Collection DVDs, and eating in diners with his best friend Alice, a queer grad student with her own serial dating habit. When Miko moves to New York for an internship, Ben is left to his own devices, and begins to explore what he thinks he might want.
---
TIL DEATH DO US PART
Director: Timothy Woodward Jr.
U.S. Release: August 4
U.K. Release: TBA
Official synopsis: From the creator of Final Destination and Directed by Emmy® Award Winner Timothy Woodward Jr., Til Death Do Us Part portrays the grim reality that not every romance story ends with happily ever after. After running away on her wedding day, a bride-to-be must fight for survival against her former fiancé and his seven deadly groomsmen. In the ultimate horror showdown, the groomsmen soon discover that she has no intention of going back to the life she left behind.
---
TOKYO POP: 4K RESTORATION
Director: Fran Rubel Kuzui
U.S. Release: August 4
Official synopsis: Bleach-blonde wannabe rocker Wendy (Carrie Hamilton) is disillusioned with her life in New York City. After receiving a postcard from Japan saying "wish you were here," she spontaneously hops on a plane to Tokyo with dreams of making it big as a singer. Quickly finding herself broke and a fish out of water, she moves into a youth hostel for gaijin (foreigners) and takes up work as a hostess at a karaoke bar. Just when she's at her breaking point, she meets Hiro (Diamond Yukai), a rock 'n' roller whose band is looking for their big break.
They form a romantic and musical connection and Hiro convinces Wendy to become their lead singer. Through a combination of hustle and luck, they stumble into their 15 minutes of fame, but Wendy soon comes to realize that being a gaijin rocker may be nothing more than a passing fad. An underseen gem of '80s American independent cinema by Fran Rubel Kuzui (Buffy the Vampire Slayer), Tokyo Pop takes us on a breezy tour through bubble era Tokyo, replete with knowing nods to the city's vibrant pop culture.
---
WHAT COMES AROUND
Director: Amy Redford
U.S. Release: August 4
U.K. Release: TBA
Official synopsis: When teenager Anna (Grace Van Dien) befriends an online stranger (Kyle Gallner), her mom Beth (Summer Phoenix) struggles to defend their new life as past is made present. WHAT COMES AROUND is an immersive thriller, where a young love affair becomes a menacing game of cat and mouse, and nothing and no one are as they seem.
---
APORIA (LIMITED)
Director: Jared Moshé
U.S. Release: August 11
U.K. Release: TBA
Official synopsis: Sophie (Judy Greer) is virtually drowning in grief after losing her husband (Edi Gathegi) in an accident, but after learning of a top-secret time-bending machine, she will be faced with an impossible choice—and unforeseeable consequences.
---
BETWEEN TWO WORLDS (LIMITED)
Director: Emmanuel Carrère
U.S. Release: August 11
U.K. Release: TBA
Official synopsis: Renowned reporter Marianne Winckler (Juliette Binoche) goes undercover, immersing herself in the crowd of job seekers without special qualifications, eventually landing a job as a night cleaner on a ferry that crosses the English Channel. As she learns more about the plight of these workers living on the margins, Marianne grows closer to her new female comrades, particularly single mother of three Christèle (non-professional actress Hélène Lambert, nominated for a César), while simultaneously beginning to harbor ethical concerns that she will be complicit in their exploitation when she returns to Paris and writes a book about her experiences.
---
GRAN TURISMO
Director: Neill Blomkamp
Global Release: August 11 limited, August 25 wide
Official synopsis: Synopsis: Based on the true story of Jann Mardenborough, the film is the ultimate wish fulfillment tale of a teenage Gran Turismo player whose gaming skills won a series of Nissan competitions to become an actual professional racecar driver.
---
JULES
Director: Marc Turtletaub
U.S. Release: August 11
U.K. Release: TBA
Official synopsis: Jules follows Milton (Ben Kingsley) who lives a quiet life of routine in a small western Pennsylvania town, but finds his day upended when a UFO and its extra-terrestrial passenger crash land in his backyard. Before long, Milton develops a close relationship with the extra-terrestrial he calls "Jules." Things become complicated when two neighbors (Harris and Curtin) discover Jules and the government quickly closes in. What follows is a funny, wildly inventive ride as the three neighbors find meaning and connection later in life – thanks to this unlikely stranger.
---
KING ON SCREEN
Director: Daphné Baiwir
U.S. Release: August 11
U.K. Release: TBA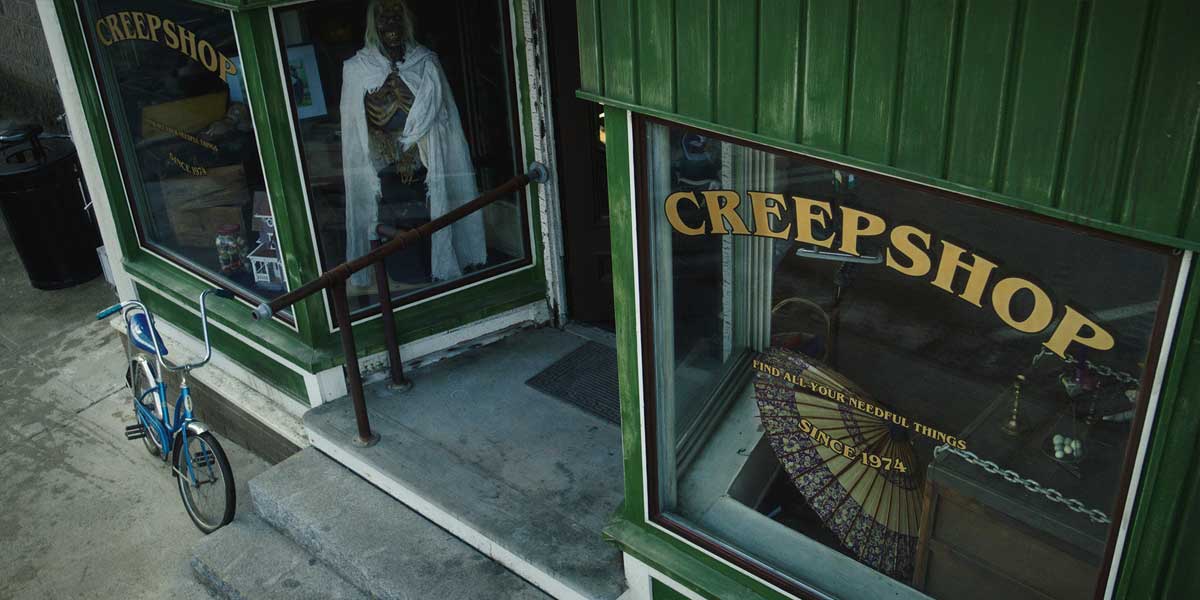 Official synopsis: 1976, Brian de Palma directs Carrie, the first novel by Stephen King. Since then, more than 50 directors have adapted the master of horror's books, in more than 80 films and series, making him the most adapted author alive in the world . What's so fascinating about him that filmmakers cannot stop adapting his works? KING ON SCREEN reunites the filmmakers that have adapted Stephen King's books for cinema and TV, including Frank Darabont (Shawshank Redemption, The Green Mile, The Walking Dead), Tom Holland (The Langoliers, Chucky), Mick Garris (The Stand, Sleepwalkers) and Taylor Hackford (Dolores Claiborne, Ray). It is a movie made for the fans and with the fans, led by an international ambition.
---
THE LAST VOYAGE OF THE DEMETER
Director: André Øvredal
Global Release: August 11
Official synopsis: Based on a single chapter, the Captain's Log, from Bram Stoker's classic 1897 novel Dracula, the story is set aboard the Russian schooner Demeter, which was chartered to carry private cargo – twenty-four unmarked wooden crates – from Carpathia to London. Strange events befall the doomed crew as they attempt to survive the ocean voyage, stalked each night by a merciless presence onboard the ship. When the Demeter finally arrives off the shores of England, it is a charred, derelict wreck. There is no trace of the crew.
---
LOVE LIFE (LIMITED)
Director: Kōji Fukada
U.S. Release: August 11 (NY) / 18 (LA)
U.K. Release: September 15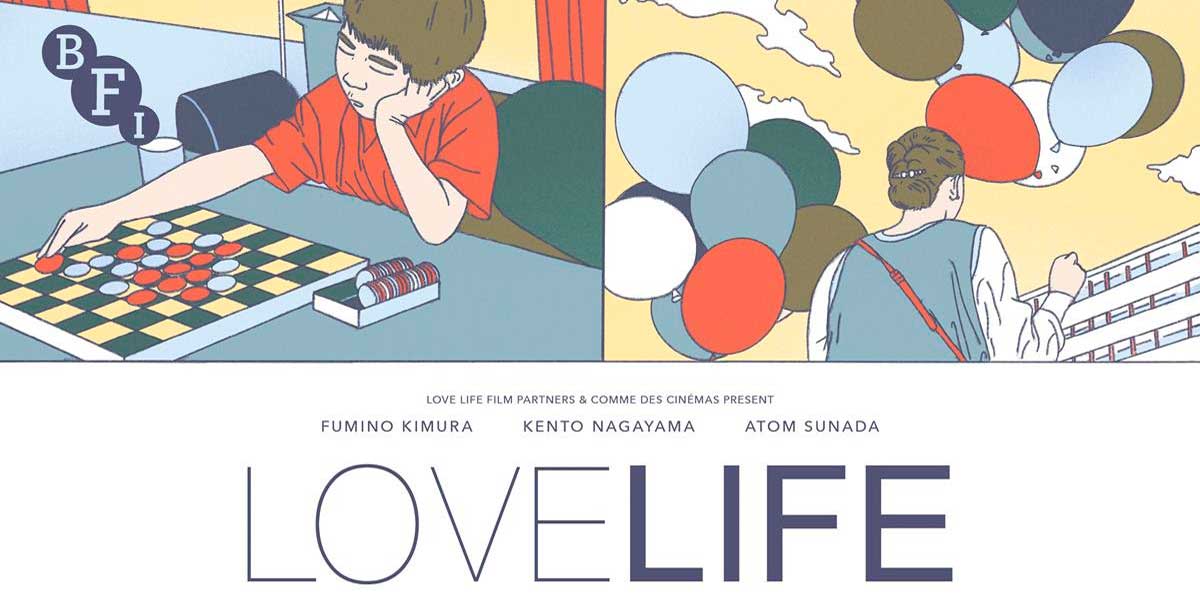 Official synopsis: Taeko (Fumino Kimura) and her husband Jiro (Kento Nagayama) are living a peaceful existence with her young son, when a tragic accident brings the boy's long-lost father Park (Atom Sunada) back into her life. To cope with her pain and guilt, Taeko throws herself into helping her ex-husband, who is deaf and homeless. Written and directed by Koji Fukada (A GIRL MISSING, HARMONIUM), LOVE LIFE is a moving meditation on grief and acceptance, with a touch of humor and melodrama in the vein of filmmakers Pedro Almodóvar and Douglas Sirk.
---
MEDUSA DELUXE (LIMITED)
Director: Thomas Hardiman
U.S. Release: August 11
U.K. Release: June 9 (theatrical), August 4 (MUBI)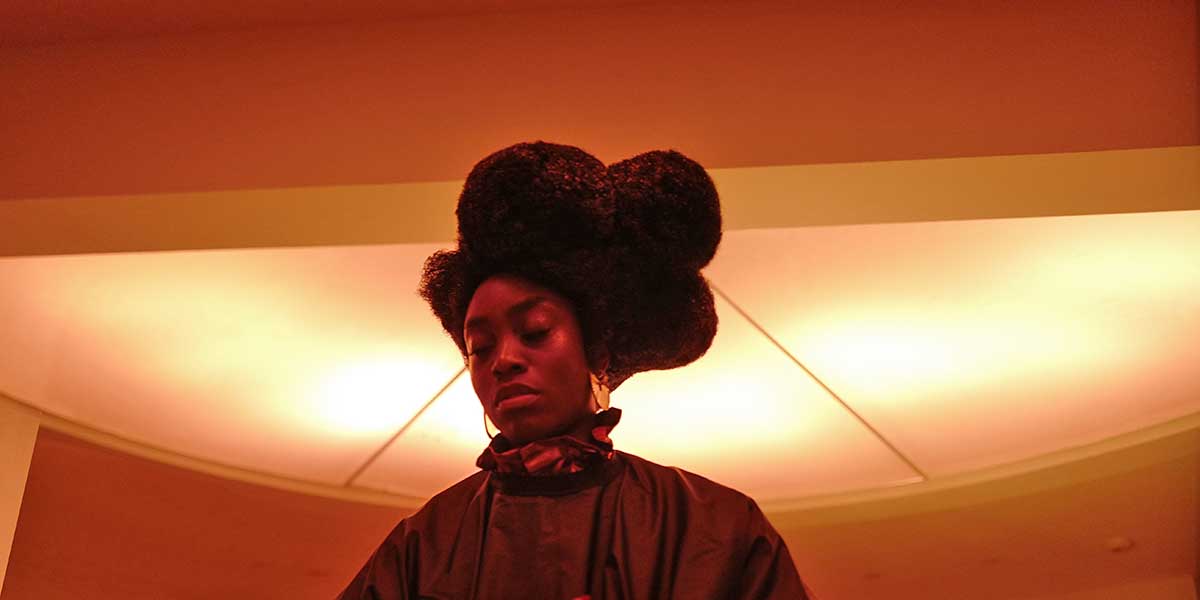 Official synopsis: Talented, ambitious, and backstabbing hairstylists gather for a competition in England, only to find one of their own murdered before judging can begin. Winding through neon-lit halls and backstage dressing rooms, competitors unspool long-simmering resentments and secrets as they search for the killer among them, in this devilishly funny whodunit from debut filmmaker Thomas Hardiman.
---
OPERATION NAPOLEON (LIMITED)
Director: Óskar Thór Axelsson
U.S. Release: August 11
U.K. Release:
Official synopsis: Icelandic lawyer Kristin gets drawn into the vortex of an international conspiracy when she receives footage of an airplane wreck, recently revealed by the melting of one of Iceland's largest glaciers. The old German World War II plane not only brings ruthless criminals onto the scene, but also CIA director William Carr, who has been secretly trying to remove the wreck for a long time. Kristin refuses to rest until the key has been discovered that will solve the riddle of Operation Napoleon.
---
THE POD GENERATION
Director: Sophie Barthes
U.S. Release: August 11
U.K. Release: TBA
Official synopsis: Sophie Barthes' third feature film is set in the very near future world where AI is all the rage and technology has trumped nature in nearly every aspect of life. The Pod Generation follows Rachel (Clarke) and Alvy (Ejiofor), a New York couple who are ready to start a family. As a rising tech company executive, Rachel lands a coveted spot at the Womb Center, which offers couples the opportunity to share pregnancy on a more equal footing by way of mobile, artificial wombs, or pods. Alvy, a botanist and devoted purist about the natural environment, has doubts, but his love for Rachel prompts him to take a leap of faith. And so, begins the wild ride on their tech-paved path to parenthood.
---
OLDBOY: NEW 4K RESTORATION
Director: Park Chan-wook
U.S. Release: August 16
Official synopsis: After being kidnapped and imprisoned for fifteen years, Oh Dae-su (Choi Min-sik) is released, only to find that he must find his captor in five days.
---
BACK ON THE STRIP
Director: Chris Spencer
U.S. Release: August 18 (NY & LA)
U.K. Release: TBA
Official synopsis: After losing the woman of his dreams, Merlin moves to Las Vegas to pursue work as a magician, only to get hired as the front man in a revival of the notorious black male stripper crew, The Chocolate Chips. Led by Luther – now broke and broken – the old, domesticated, out-of-shape Chips put aside former conflicts and reunite to save the hotel they used to perform in while helping Merlin win back his girl.
---
BIRTH/REBIRTH
Director: Laura Moss
U.S. Release: August 18
U.K. Release: TBA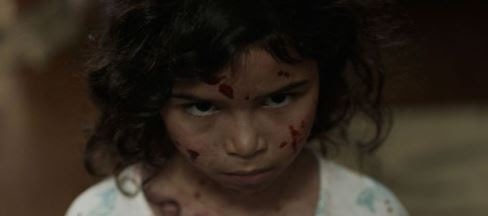 Official synopsis: A single mother and a childless morgue technician are bound together by their relationship to a little girl they have reanimated from the dead.
---
BLUE BEETLE
Director: Angel Manuel Soto
Global Release: August 18
Official synopsis: Recent college grad Jaime Reyes returns home full of aspirations for his future, only to find that home is not quite as he left it. As he searches to find his purpose in the world, fate intervenes when Jaime unexpectedly finds himself in possession of an ancient relic of alien biotechnology: the Scarab. When the Scarab suddenly chooses Jaime to be its symbiotic host, he is bestowed with an incredible suit of armor capable of extraordinary and unpredictable powers, forever changing his destiny as he becomes the Super Hero BLUE BEETLE.
---
DARK WINDOWS (LIMITED)
Director: Alex Herron
U.S. Release: August 18
U.K. Release: TBA
Official synopsis: A group of teenagers take a trip to an isolated summerhouse in the countryside. What starts as a peaceful getaway turns into a horrific nightmare when a masked man begins to terrorize them in the most gruesome ways.
---
DEAD SHOT
Director: Tom & Charles Guard
U.S. Release: August 18
U.K. Release: TBA
Official synopsis: When a border ambush goes wrong, a retired Irish paramilitary Michael (Morgan) witnesses the fatal shooting of his pregnant wife by British Sergeant, Tempest (Ameen). Now wounded, and presumed dead, he escapes, taking his revenge to the dark and paranoid streets of 1970's London. Raw and suspenseful, Dead Shot is an adrenaline-fueled thriller that will leave audiences weighing up the true cost of revenge.
---
LANDSCAPE WITH INVISIBLE HANDS
Director: Cory Finley
U.S. Release: August 18
U.K. Release: TBA
Official synopsis: When an occupying alien species' bureaucratic rule and advanced technology leaves most of Earth impoverished and unemployed, two teenagers hatch a risky plan to ensure their families' futures.
---
MADELEINE COLLINS (LIMITED)
Director: Antoine Barraud
U.S. Release: August 18 (NY & LA)
U.K. Release: TBA
Official synopsis: Judith (Virginie Efira)'s life is split between two households in two countries. In Switzerland, she is Margot, a translator who lives with Abdel (Quim Gutierrez) and the little girl they are raising. In France, she is known as Judith and lives a glamorous life with acclaimed orchestra conductor Melvil (Bruno Salomone) and their two older boys. This fragile balance, based on complex lies and tightly scheduled back-and-forth trips, gradually begins to crack and veer dangerously off the rails. The mysterious reasons for her lies, and the complications that ensue from her efforts to keep the two lives separate, propel the third narrative feature from Antoine Barraud anchored by a virtuoso turn from Efira in all of her character's many guises.
---
MUTT
Director: Vuk Lungulov-Klotz
U.S. Release: August 18
U.K. Release: TBA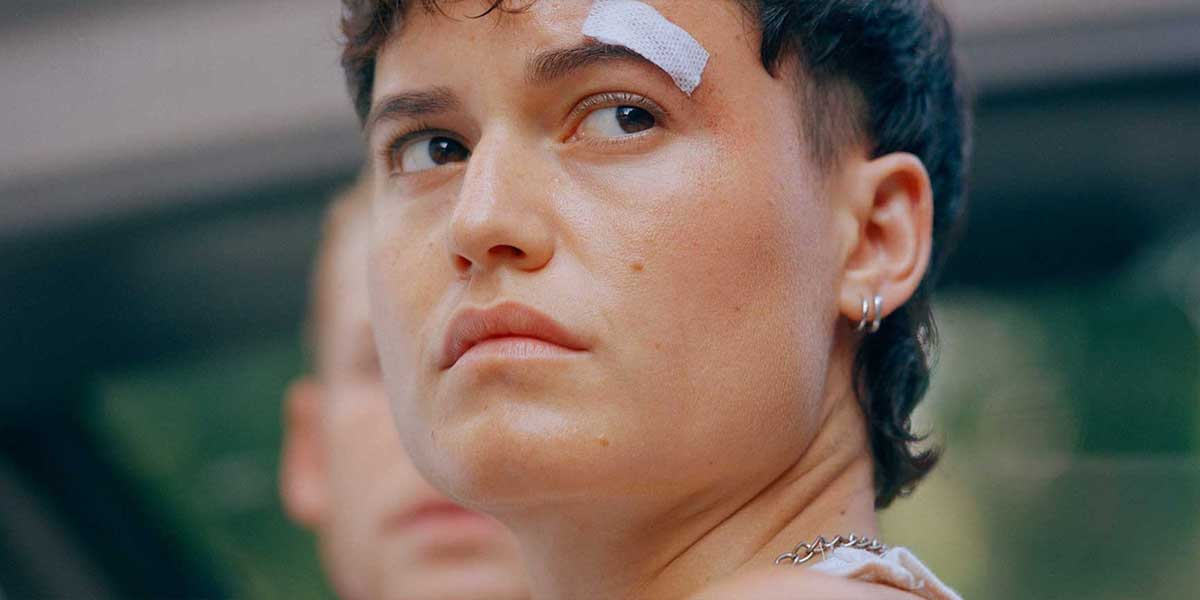 Official synopsis: Within the space of 24 hours, Feña is swept through the extremes of human emotion when people who seemed to disappear when he transitioned are suddenly back in his life.
---
THE OWNERS (VLASTNICI)
Director: Jiří Havelka
U.S. Release: August 18 (NY) / 25 (LA)
U.K. Release: TBA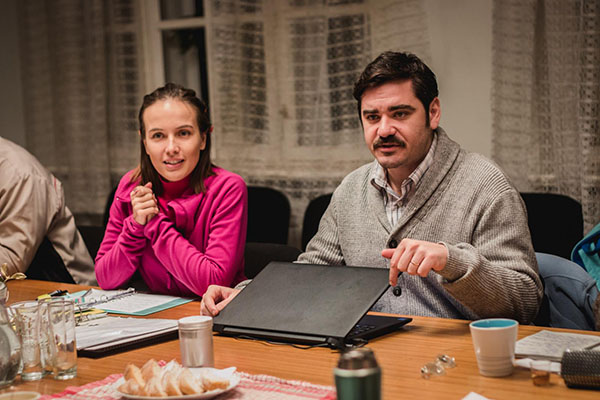 Official synopsis: Mrs. Zahrádková (Teresa Ramba) wants to save the old crumbling building she shares with other apartment owners. She hopes to find supporters for her plan in young newlyweds with their idealistic enthusiasm, who have just moved in and are astonished by the co-owners' inability to agree on anything.
Mrs. Roubíčková (Klára Melíšková) vigilantly controls the proper course of the meeting, not allowing the slightest deviation from the rules; Mrs. Procházková and her proclaimed business partner Mr. Novak are looking for ways to increase the value of their property by subletting the apartment to African students; Mr. Nitranský tries to get a hold of the attic to expand his own flat; and frustrated Mr. Kubát sabotages any and all decisions. Will the neighbors reach an agreement, or will the building become the casualty of their self-centered interests?
---
SIMONE: WOMAN OF THE CENTURY
Director: Olivier Dahan
U.S. Release: August 18
U.K. Release: TBA
Official synopsis: SIMONE: WOMAN OF THE CENTURY explores Simone Veil's life story through the pivotal events of the Twentieth Century. Her childhood, her political battles, her tragedies. An intimate and epic portrait of an extraordinary woman who eminently challenged and transformed her era defending a humanist message that remains deeply relevant to this day. A daring biopic depicting the life and legacy of the French feminist icon who spent her life championing human rights after losing her family in the Holocaust.
---
BOTTOMS (LIMITED)
Director: Emma Seligman
U.S. Release: August 25
U.K. Release: TBA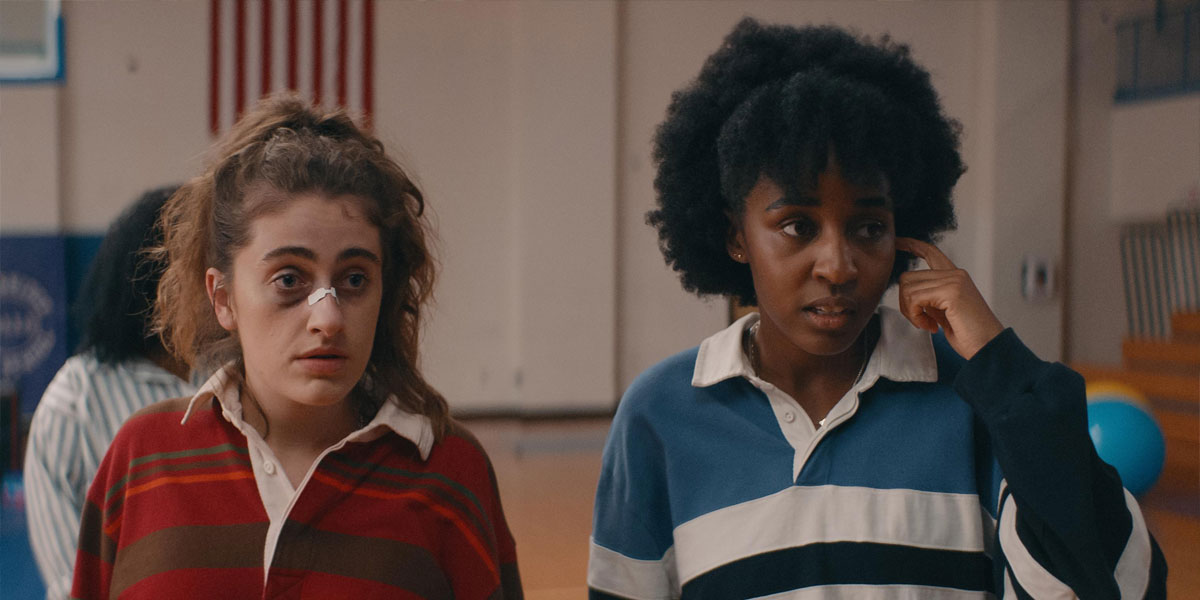 Official synopsis: BOTTOMS, a refreshingly unique raunchy comedy, focuses on two girls, PJ and Josie, who start a fight club as a way to lose their virginities to cheerleaders. Their bizarre plan works. The fight club gains traction and soon the most popular girls in school are beating each other up in the name of self-defense. But PJ and Josie find themselves in over their heads and in need of a way out before their plan is exposed.
---
THE DIVE
Director: Max Erlenwein
Global Release: August 25
Official synopsis: A deep-sea dive at one of the world's most remote spots becomes a fight for survival for sisters Drew and May when a catastrophic landslide sends rocks tumbling into the sea. After being struck by the rockfall, May now lies deep below the surface, trapped by debris and unable to move. With dangerously low levels of oxygen, it is up to Drew to fight for her sister's life. She must put her own life in jeopardy and risk paying the ultimate sacrifice. With no help in sight, time is quickly running out.
---
THE ELEPHANT SIX RECORDING CO.
Director: Chad Stockfleth
U.S. Release: August 25
Global Release: September 1 on demand
Official synopsis: A documentary feature film about the Elephant 6 Recording Company & collective: the Olivia Tremor Control, the Apples In Stereo, Neutral Milk Hotel, Elf Power, the Music Tapes, the Minders, the Gerbils, of Montreal, Beulah, Dressy Bessy, Great Lakes & more. World Premiere DOC NYC 2022.
---
GOLDA
Director: Guy Nattiv
U.S. Release: August 25
U.K. Release: TBA
Official synopsis: Golda is a ticking-clock thriller set during the tense 19 days of the Yom Kippur War in 1973. Israeli Prime Minister Golda Meir (Helen Mirren), faced with the potential of Israel's complete destruction, must navigate overwhelming odds, a skeptical cabinet, and a complex relationship with US Secretary of State Henry Kissinger (Liev Schreiber), with millions of lives in the balance. Her tough leadership and compassion would ultimately decide the fate of her nation and leave her with a controversial legacy around the world.
---
THE RETIREMENT PLAN
Director: Tim Brown
U.S. Release: August 25
U.K. Release: TBA
Official synopsis: When Ashley (Ashley Greene) and her young daughter Sarah (Thalia Campbell) get mixed up with a criminal group putting their lives at risk, she turns to the only person who can help – her estranged father Matt (Nicolas Cage), currently living the life of a retired beach bumout in the Cayman Islands. Their reunion is fleeting as they are soon tracked down on the island by crime boss Donnie (Jackie Earle Haley) and his lieutenant Bobo (Ron Perlman). As Ashley, Sarah and Matt become even more entangled in an increasingly dangerous web, Ashley quickly learns her father had a secret past that she knew nothing about and that there is more to her father than meets the eye.
---
RETRIBUTION
Director: Nimrod Antal
U.S. Release: August 25
U.K. Release: TBA
Official synopsis: Liam Neeson stars in Retribution, an immersive ticking clock thriller that straps audiences in for a high-octane ride of redemption and revenge. When a mysterious caller puts a bomb under his car seat, Matt Turner (Neeson) begins a high-speed chase across the city to complete a specific series of tasks. With his kids trapped in the back seat and a bomb that will explode if they get out of the car, a normal commute becomes a twisted game of life or death as Matt follows the stranger's increasingly dangerous instructions in a race against time to save his family.
---
SCRAPPER
Director: Charlotte Regan
U.S. Release: August 25
U.K. Release: TBA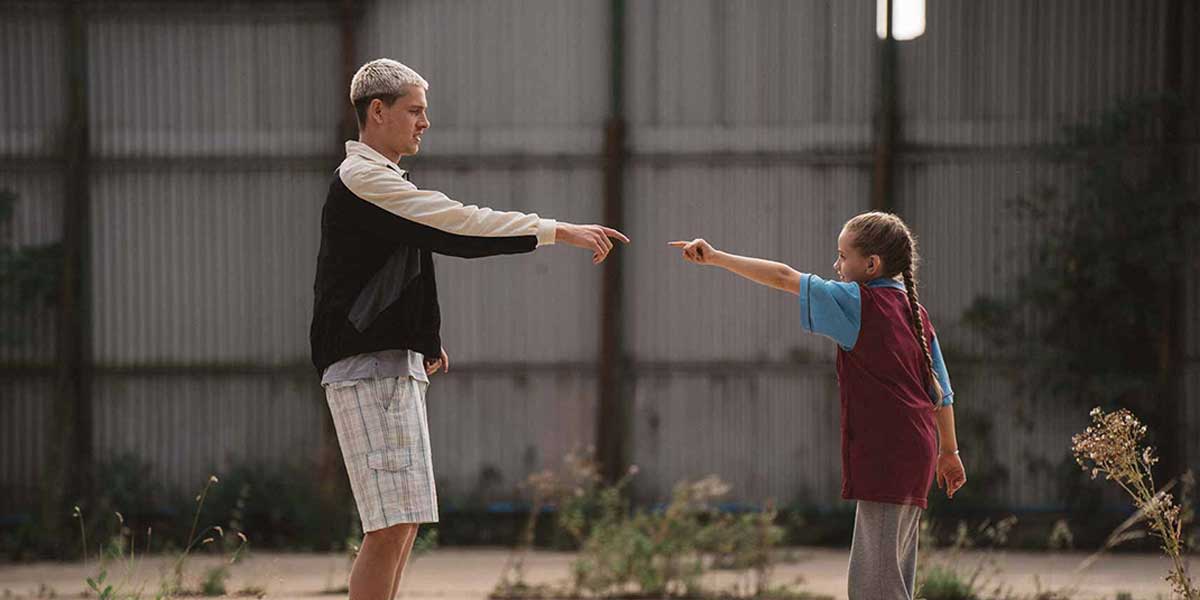 Official synopsis: This vibrant and inventive father-daughter comedy follows Georgie (Lola Campbell), a resourceful 12-year-old girl who secretly lives alone in her flat in a working class suburb of London following the death of her mother. She makes money stealing bikes with her best friend Ali (Alin Uzun) and keeps the social workers off her back by pretending to live with an uncle. Out of nowhere, her estranged father Jason (Harris Dickinson, Triangle of Sadness) arrives and forces her to confront reality.
Uninterested in this sudden new parental figure, Georgie is stubbornly resistant to his efforts. As they adjust to their new circumstances, Georgie and Jason find that they both still have a lot of growing up to do. Winner of a Grand Jury Prize at the Sundance Film Festival, Scrapper is full of spirit, humor, and formal inventiveness that sets it apart from much of British working-class cinema. Dickinson and remarkable newcomer Campbell imbue irresistible charm into this moving and frequently hilarious story of two emotionally tangled people: a grieving kid thrust into adulthood and a father in over his head.
---
WARRIOR KING
Director: Lu Qi
U.S. Release: August 25
U.K. Release: TBA
Official synopsis: Based on the epic true story, King Gesar was born to a divine lineage and was destined to become a great hero and ruler. As a young man, the future king grew up exiled in a realm overrun by menacing demons and monsters. When evil forces threaten his home, he embarks on a heroic journey to save his people and fulfill his destiny as a legendary leader.
---
WHITE BIRD: A WONDER STORY
Director: Marc Forster
Global. Release: August 25
Official synopsis: From the best-selling author of Wonder, the book that sparked a movement to "choose kind," comes the inspirational next chapter. In White Bird, we follow Julian (Bryce Gheisar), who has struggled to belong ever since he was expelled from his former school for his treatment of Auggie Pullman. To transform his life, Julian's grandmother (Helen Mirren) finally reveals to Julian her own story of courage — during her youth in Nazi-occupied France, a boy shelters her from mortal danger. They find first love in a stunning, magical world of their own creation, while the boy's mother (Gillian Anderson) risks everything to keep her safe. From director Marc Forster (Finding Neverland and Christopher Robin), screenwriter Mark Bomback, and based on R.J. Palacio's book, White Bird: A Wonder Story, like Wonder before it, is an uplifting movie about how one act of kindness can live on forever.
---
RENÉE FLEMING'S CITIES THAT SING
Director: Francois-René Martin
U.S. Release: August 26
Official synopsis: IMAX and Fathom Events are partnering to release Renée Fleming's Cities That Sing in over 450 movie screens across the US with two exquisite one-day-only presentations: Renée Fleming's Cities That Sing: Paris on August 26 and Renée Fleming's Cities That Sing: Venice September 16. Acclaimed American soprano Renée Fleming embarks on tours of historical arts and culture institutions in these mesmerizing cities, whose culture, art, history and music — especially opera — have influenced the world for centuries.
---
AUGUST 2023 MOVIES: IN U.K. CINEMAS
KOKOMO CITY
Director: D. Smith
U.K. & Irish Release: August 4
U.S. Release: July 28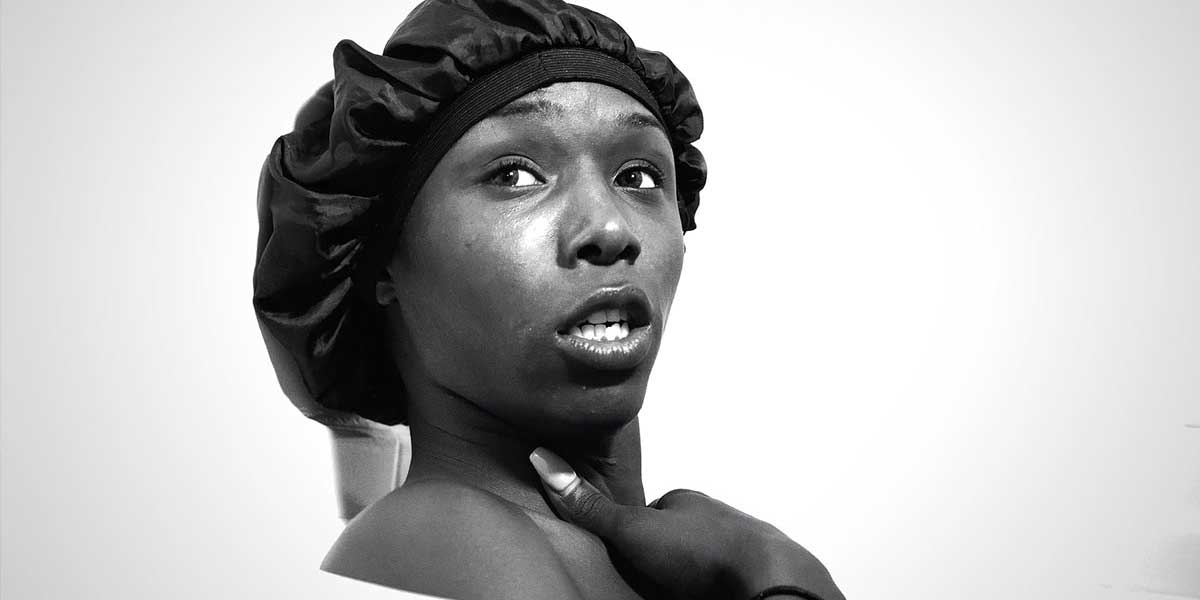 Official synopsis: Kokomo City takes up a seemingly simple mantle — to present the stories of four Black transgender sex workers in New York and Georgia. Shot in striking black and white, the boldness of the facts of these women's lives and the earthquaking frankness they share complicate this enterprise, colliding the everyday with cutting social commentary and the excavation of long-dormant truths. Accessible for any audience, unfiltered, unabashed, and unapologetic, Smith and her subjects smash the trendy standard for authenticity, offering a refreshing rawness and vulnerability unconcerned with purity and politeness.
---
REVOIR PARIS
Director: Alice Winocour
U.K. Release: August 4
U.S. Release: July 23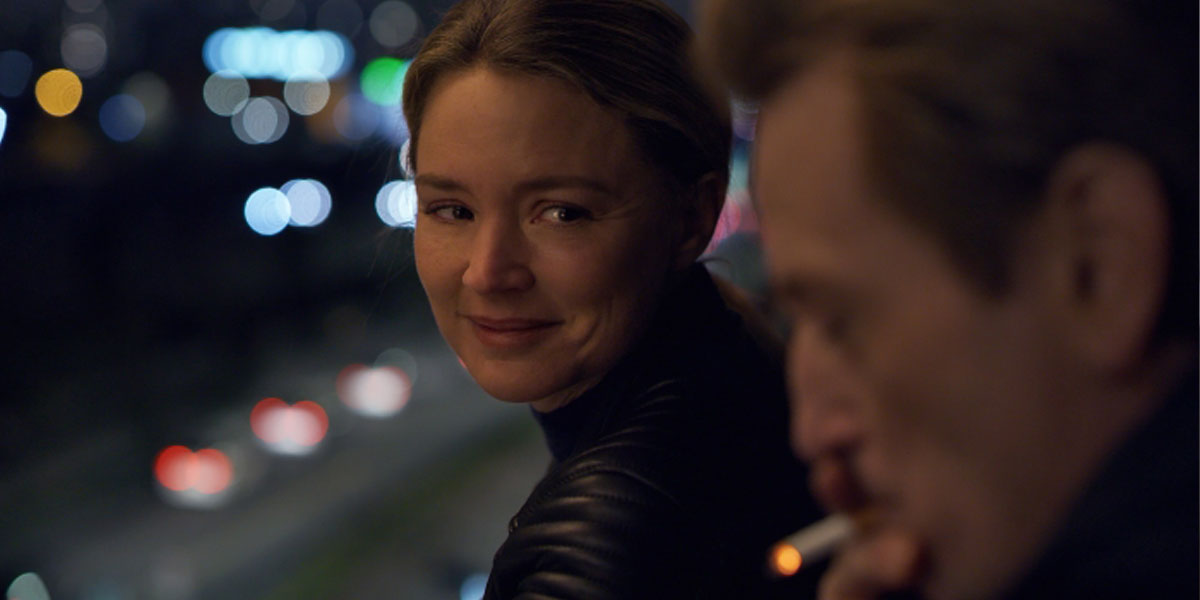 Official synopsis: One Saturday evening in Autumn, Mia is caught in a terrorist attack on a Parisian bistro. Three months later, still unable to pick her life back up and remembering only fragments of that night, Mia decides to investigate her memories to find a way back to happiness.
---
L'IMMENSITÀ
Director: Emanuele Crialese
U.K. Release: August 11 in cinemas and on Curzon Home Cinema
U.S. Release: May 12
Official synopsis: Penélope Cruz stars in this gorgeous, involving melodrama which makes imaginative use of director Emanuele Crialese's own biography.
1970s Rome: a time of great social and cultural change, full of grit and glamour. The Borghetti family has just moved into one of the many freshly-built apartment blocks in the city. The move is bittersweet. Despite the beautiful, sweeping views of Rome from their top-floor apartment, the family is not as close as they once were.
Their pre-teen child Adriana (Luana Giuliani) is beginning to question her identity, preferring to go by the male name Andrea, and harbouring a suspicion that she hails from another galaxy. Her mother Clara (Cruz) is a vivacious presence but begins to crumble under the strain of protecting her children from their abusive father. Making use of luminous fantasy sequences, Crialese tells a story of childhood trauma and shifting identity with nuance and psychological honesty.
---
PUFFIN ROCK AND THE NEW FRIENDS
Director: Sara Daddy
U.K. Release: August 11
U.S. Release: TBA
Official synopsis: Celebrating Ireland's magnificent natural environment with themes of belonging, courage, and friendship Puffin Rock and the New Friends follows family favourites from the animated series Oona, Baba, May, and Mossy who are joined by a new cast of characters as Isabelle, Phoenix, and Marvin arrive on the island. When the last Little Egg of the season disappears under mysterious circumstances. Oona and her new friends race against time to bring the Little Egg home before a big storm hits Puffin Rock and puts the entire island in danger.
---
LIE WITH ME
Director: Olivier Pevon
U.K. Release: August 17
U.S. Release: TBA
Official synopsis: Invited as brand ambassador for the town's famous cognac distillery, successful novelist Stéphane Belcourt (Guillaume de Tonquédec and Jérémy Gillet) is stunned to discover that one of the company's executives is Lucas (Victor Belmondo), the son of his teenage first love Thomas (Julien De Saint Jean). This triggers for Stéphane vivid memories of their passionate but secret adolescent affair, at a time when homosexuality was kept in the shadows. As he processes the powerful emotions, Stéphane begins to repair the deep wounds of his youth, while Lucas begins to understand his father's truth.
---
STRAYS
Director: Josh Greenbaum
U.K. Release: August 18
U.S. Release: out now on digital and on demand!
Official synopsis: When Reggie (Will Ferrell), a naïve, relentlessly optimistic Border Terrier, is abandoned on the mean city streets by his lowlife owner, Doug (Will Forte; The Last Man on Earth, Nebraska), Reggie is certain that his beloved owner would never leave him on purpose.
But once Reggie falls in with a fast-talking, foul-mouthed Boston Terrier named Bug (Oscar® winner Jamie Foxx), a stray who loves his freedom and believes that owners are for suckers, Reggie finally realizes he was in a toxic relationship and begins to see Doug for the heartless sleazeball that he is.
---
THE BLACKENING
Director: Tim Story
U.K. Release: August 25
U.S. Release: June 16 in theaters, August 1 on digital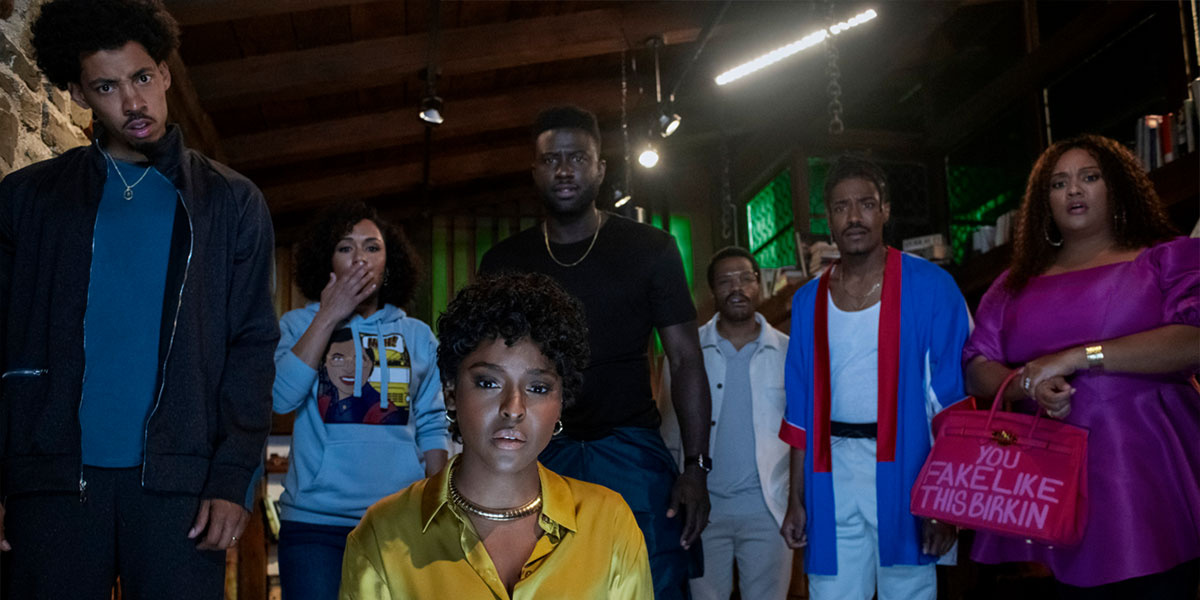 Official synopsis: The Blackening centres around a group of friends who reunite for a Juneteenth weekend getaway only to find themselves trapped in a remote cabin with a twisted killer. Forced to play by his rules, the friends soon realise this ain't no mother****** game.
---
THE FIRST SLAM DUNK
Director: Takehiko Inoue
U.K. Release: August 30
U.S. Release: TBA
Official synopsis: Following the underdog Shohoku High School's basketball team through the eyes of point guard Ryota Miyagi as they face stunning rivals in the National High School Tournament and simultaneously explore the tumultuous pasts of its protagonists, "THE FIRST SLAM DUNK" will excite new fans and lifelong SLAM DUNK diehards alike.
---
READ ALSO