King on Screen: Film Review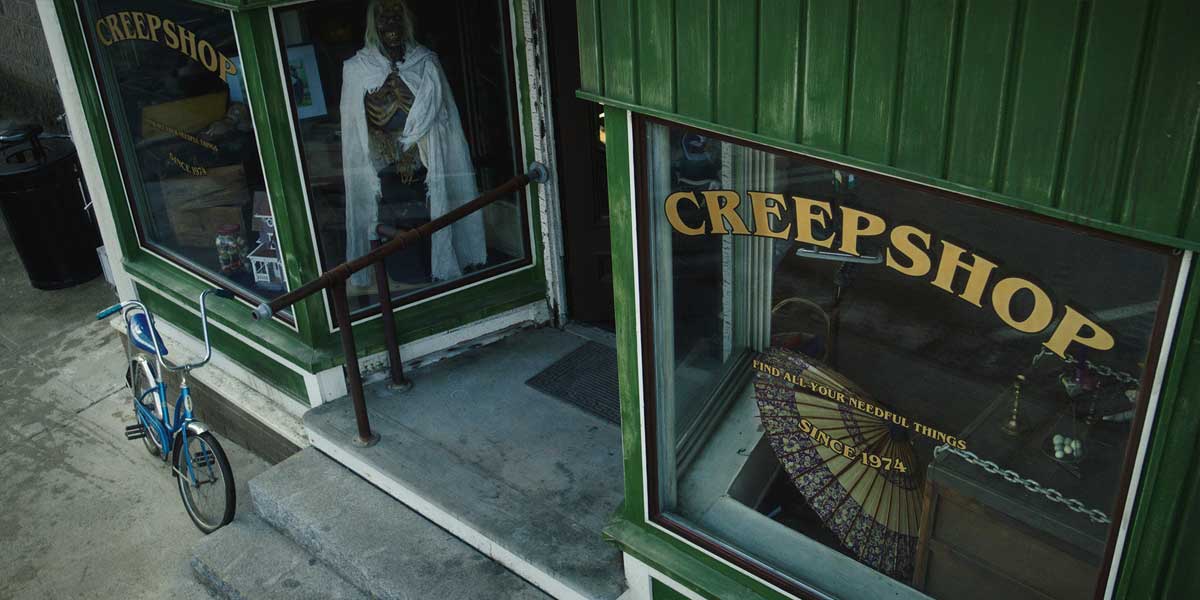 King on Screen (Dark Star Pictures)
If you've ever wondered why filmmakers are so eager to adapt Stephen King's stories, King on Screen is your chance to find out why!
---

I was born in 1978, which makes me a Gen-Xer. As such, I grew up with Stephen King books and movies as the prolific horror author shot into stardom with hits like "Cujo," "Stand by Me," "Carrie," "The Shining," and "Christine." I still remember the first time I saw "It" and "Children of the Corn." I haven't gone near a gutter or a corn field since, and I grew up expecting all big dogs to be rabies-infested meanies. Still, none of that stopped me from reading his stories and watching any adaptations, and it certainly didn't stop me from diving into the latest Stephen King documentary, King on Screen.
But that's the glory of being affected by King's stories, which leap out of the darkness and infiltrate our deepest, innermost fears and wonder. They start off utterly relatable but then they're ripped to shreds and sent to hell, plunging us as readers and viewers into the depths of our worst nightmares. He isn't just the master of horror; he's also the master of psychology when it comes to writing his characters well—specifically his female characters and kids.
Since 1976, King has written over 65 novels/novellas, including seven under the pen name Richard Bachman, and five non-fiction books. He has also written over 200 short stories, most of which have been compiled into book collections. Aside from all that, more than 50 directors have adapted King's books and stories in more than 80 films and series—some well received, some not so well received. Regardless, this makes King the most adapted author alive in the entire world.
Recently, Dark Star Pictures acquired North American rights to Belgian actress/filmmaker Daphné Baiwir's in-depth feature documentary King on Screen, which reunites the filmmakers who've adapted the master of horror's works, including Frank Darabont (The Shawshank Redemption, The Green Mile), Tom Holland (The Langoliers), Mick Garris (The Stand, Sleepwalkers), Mike Flanagan (Gerald's Dame, Doctor Sleep), and Taylor Hackford (Dolores Claiborne), among many others—including actors like Tim Curry (It), Dee Wallace (Cujo), and James Caan (Misery). Here's a little taste of what you're in for with King on Screen, as well as what to expect.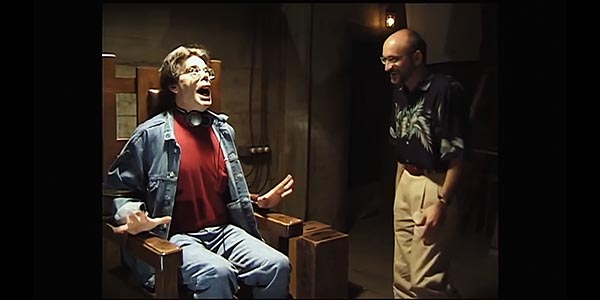 If you've ever wondered why directors are so eager to adapt Stephen King's stories for the screens, this documentary is your chance to find out why. It's also your chance to uncover the different creative processes that went into each adaptation, as well as to learn how King affected the directors who adapted his work with a special kind of relationship. His stories don't just leave lasting effects on people, his down-to-earth personality full of kindness does too.
At its core, King on Screen is a celebration of the horror master and his ongoing lengthy career. While it touches on a multitude of different adaptations, it also takes viewers through the author's many ups and down, his near-fatal car crash that had all of us fans sucking the life out of whatever room we were in when we heard about it, his battle with substance abuse, and his selfless, compassionate efforts in contributing to various adaptations.
For example, a fair amount of time is focused on The Shawshank Redemption and The Green Mile's adaptations and King's involvement, which was humbling to say the least. It also dives into how seriously celebrities like Tim Robbins (Mystic River), Tom Hanks (Forrest Gump), and newcomer Michael Clarke Duncan (The Whole Nine Yards) took their roles. Hanks stayed on set longer than required to help Duncan rehearse—with each effort giving the scene their all to convey the right amount of empathy, emotion, and horror depicted in the story itself. This part of the documentary is fascinating; you'll love learning all the secrets about what went on behind the scenes. The camaraderie and support amongst the entire cast and crew will have you all misty-eyed before the King on Screen moves on to what's next.
King on Screen dives into what it is about King and his stories that are so compelling, they drive every filmmaker (just about) to want to attempt an adaptation into something visual. For starters, he married pop culture to horror and went from being a mirror to being the mirror on how to do this. His stories are incredibly creative and focus on people whose journeys are extremely visceral and, in the process, define clichés and tropes of the cinematic world.
Stephen King is so unique because his stories are relatable in such a way that they hook into the darkness and allow what is there to emerge on its own; they're almost prophetic. His stories aren't warnings of what's to come, they're warnings of what's already here. We just have to be willing to open our eyes and ears. Consider his novel "Cell." Even in 2006, King saw what was coming as our culture shifted into the technological age and look at where we are today. What will happen next?
King on Screen is a momentous, in-depth exploration of one of the world's greatest authors, as well as what it is about his stories that keep us salivating for more, even if some of the film and television adaptations don't necessarily do the original story the justice it deserves. Somewhere in there, it still gives us an identity and a voice to put some order to the chaos as we wrestle with our own existential questions.
King on Screen has all the markings of a solid documentary: It doesn't just inform; it shines in portions and gives you those bits of unknown details and inside stories from filming that were never made public. What it does not do is give us a timeline of King's life, so don't be expecting that. This is strictly a conversation with different filmmaker (and some actors) focusing on what it is about Stephen King's stories that make them so adaptable. At a run-time of almost two hours, King on Screen hits the mark, for the most part, short of the documentary's opening and closing skits—rough attempts, at best, at some sort of lightheartedness and levity to accompany the raw seriousness of which Stephen King stories consist.
---
King on Screen will be released in US theaters on August 11, 2023, and on demand and Blu-Ray on September 8.