Scrapper: Film Review (Sundance London)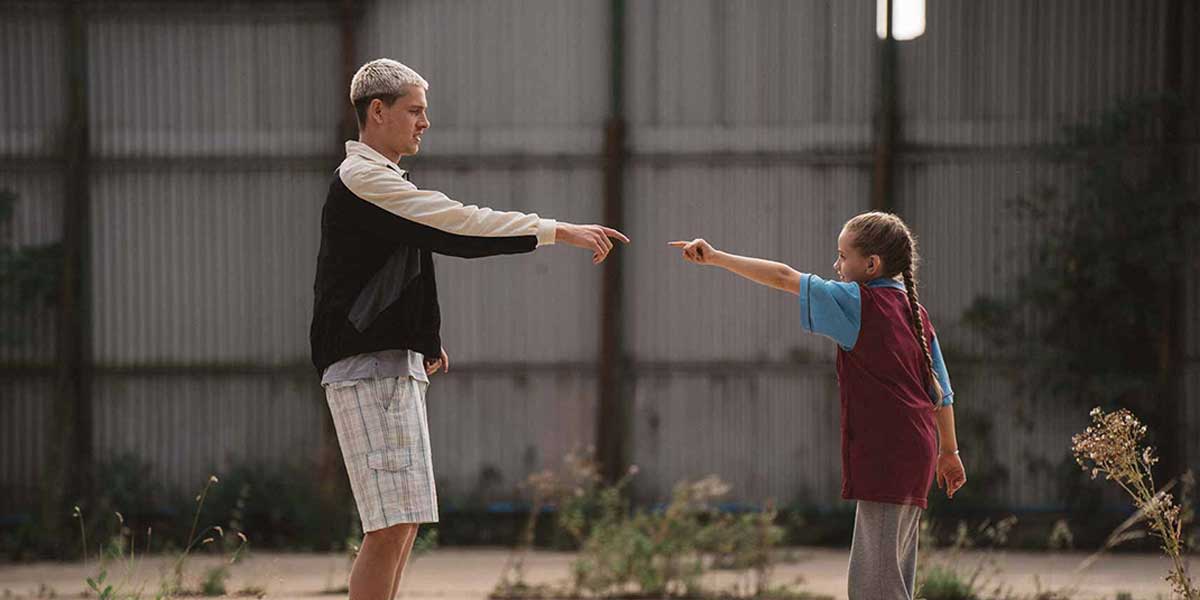 Scrapper (Kino Lorber / 2023 Sundance Film Festival London)
Starring Harris Dickinson, Charlotte Regan's debut feature Scrapper is a kitchen sink drama with a modern visual style – and the result is quite delightful.
---

Kicking off Sundance London this year is Scrapper, the first feature of British writer-director Charlotte Regan. Winner of Sundance's World Cinema Dramatic Competition prize earlier this year, it continues the trend of female British filmmakers making their debut with vivid and brilliant movies. 2022's Aftersun and Blue Jean were followed up this year by Raine Allen-Miller's Rye Lane and Nida Manzoor's Polite Society, plus another from a director I will mention later in this review. As for Scrapper, whilst it doesn't quite compare to those films, it is a light, charismatic and visually striking drama about a father and daughter rebuilding their relationship.
The film starts with the saying "It takes a village to raise a child," crossed out and replaced in yellow writing with "I can raise myself thanks." That would be 12-year-old Georgie (newcomer Lola Campbell), who lives alone on the outskirts of London. After the death of her mother Vicky (Olivia Brady), the fiercely independent Georgie has fended for herself, using a shop clerk to pretend she is living with her uncle Winston Churchill. It sounds far-fetched, yet it has managed to fool everyone so far. And it allows her to make money by selling stolen bikes with her best friend Ali (Alin Uzun). Suddenly one day, a man leaps over her fence. His name is Jason (Harris Dickinson), and he claims to be her dad.
The pair are antagonistic towards each other at first. Georgie naturally distrusts this new figure – who left for Ibiza when she was born – and tries to force him out. However, Jason threatens to reveal her situation to Social Services. Then Ali goes on a trip, leaving Georgie and Jason to find common ground and confront Vicky's passing.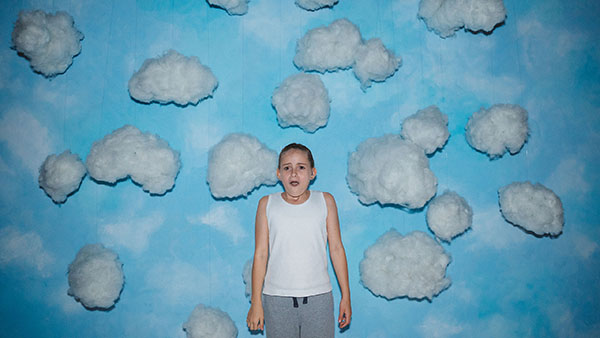 With its council house surroundings, working-class characters and rough edges, Charlotte Regan's film fits nicely into the mould of British kitchen sink cinema. It's a genre that peaked in popularity in the 1960s but has a modern history thanks to films like Andrea Arnold's Fish Tank (coincidentally, star Michael Fassbender is an executive producer here). Yet the first thing that hits you in Scrapper is a sense of brightness. Multicoloured pastel houses, vibrant green grass. These are inventive touches from Reagan, who subsequently adds talking spiders and documentary-style talking head sequences to the mix. It is also part of a distinct visual palette where she throws in everything and the kitchen sink with help from cinematographer Molly Manning Walker.
Occasionally, a film will feature an actor as they make it big. It's rarer to have that happen with a crew member. Enter Molly Manning Walker, who just won Cannes' Un Certain Regard for her debut How to Have Sex. In Scrapper, she provides some excellent shot compositions. Elsewhere, there are quick pans as Georgie and Ali discuss whether Jason might be a vampire or a gangster. Certain scenes have a ragged feel, with Walker's frantic camerawork combining with a cacophony of sounds from designer Ben Baird. However, whilst there is a lot of flair on display, Regan cleverly avoids any tension between this magical realism and the kitchen sink realism of her story.
See Also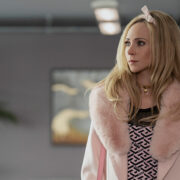 It would be unfair to compare the performances here to Aftersun, though that also had a father-daughter pair with a rising star as the male lead. In this case, Harris Dickinson is marvellous as the young and often mischievous Jason. He could never cope with the responsibilities of parenthood – it was why he left in the first place – but you see he is trying to make up for it. And whilst Jason and Georgie's relationship is slightly underdeveloped, the chemistry between Dickinson and Campbell is more than enough. Campbell especially has energy and comic timing to spare whilst displaying the maturity and self-sufficiency that Georgie has acquired. She says she's fine as she crosses off bargaining on her stages of grief checklist, but there is evidence to the contrary.
Scrapper's title could refer to two things: a person who deals with bits of scrap, or someone who fights doggedly against difficult odds. Georgie fits both, building a scrap heap mountain in a secret room of her house whilst fighting to ignore her situation. But you can't battle your way through grief – at least not on your own. Scrapper is about opening up and how a girl who is so steadfastly independent learns it is okay to need someone. Yet Charlotte Regan adds fun and inventiveness to this, creating a kitchen sink drama with a modern visual style. The result offers a pretty delightful glimpse into her potential as a director.
---
Scrapper opened the 2023 Sundance Film Festival London, taking place on 6-9 July at the Picturehouse Central. The film will be released in US theaters and in UK cinemas on August 25, 2023.