March 2023: New Movies In Theaters This Month

John Wick 4, Scream VI, Creed III (Lionsgate, Paramount, MGM)
---
March 2023: the new movies in theaters this month, from Scream VI, Creed III and John Wick 4 to a new film from Guy Ritchie and more!
Some of the most anticipated films of the year are going to be released in theaters this month! Among March 2023 's new movies are Creed III, John Wick 4, Scream VI, 65, Operation Fortune, a new Shazam! film, Dungeons & Dragons: Honor Among Thieves, and many more! Champions, Inside, The Lost King and more movies are about to be released in the UK, and Close is finally coming to UK cinemas too!
Below you'll find all of March 2023 's new movies, to help you decide what to watch in theaters this month! All films are in order of release and divided by movies you'll be able to see in U.S. theaters and in U.K. cinemas, and we've also added global release dates where available. Scroll till the end for this month's film festivals and special events, come back soon for this month's VOD releases and movies to watch on streaming platforms, and don't forget to check out our list of most anticipated movies of 2023! Happy watching!
---
MARCH 2023 MOVIES: IN U.S. THEATERS & GLOBALLY
A LITTLE WHITE LIE (LIMITED)
Director: Michael Maren
U.S. Release: March 3
U.K. Release: TBA
Official synopsis: Shriver (Michael Shannon), a down-on-his-luck handyman who has never read a book in his life, is mistaken for a famous writer that has been in hiding for over 20 years. With nothing to lose, he accepts an invitation to attend a college literary festival and finds himself surrounded by adoring fans and an English professor (Kate Hudson) who captures his heart. Shriver must do whatever it takes for his shot at love in this fish-out-of-water comedy.
---
BLUEBACK
Director: Robert Connolly
U.S. Release: March 3
U.K. Release: TBA
Official synopsis: While researching Australia's deteriorating coral reefs, young marine biologist Abby receives word of her elderly mother Dora's stroke. As she rushes to her seaside hometown to care for Dora, Abby recalls her childhood years spent living in concert with the ocean, and her mother's efforts to protect the bay from greedy developers and invasive fishermen alike, often to the detriment of their own relationship.
Among the coral gardens, Abby also befriends a rare fish, an enormous blue groper — affectionately named Blueback — a tether to her environmentalism, and the key to reminding Abby and Dora of their love for each other and the vulnerable waters they call home.
---
CHILDREN OF THE CORN
Director: Kurt Wimmer
U.S. Release: March 3
U.K. Release: TBA
Official synopsis: Possessed by a spirit in a dying cornfield, twelve-year-old Eden recruits the other children in her small town to rise up and take control. Tired of having to pay the price for their parents' mistakes, Eden leads the kids on a bloody rampage, killing the adults and anyone who opposes her. With all the adults jailed or dead, it comes down to one high schooler who won't go along with the plan and becomes the town's only hope of survival. CHILDREN OF THE CORN is a chilling new re-telling for a whole new generation.
---
CREED III
Director: Michael B. Jordan
Global Release: March 3
Full Review: Creed III (Film Review): A Total Knockout
Official synopsis: After dominating the boxing world, Adonis Creed (Michael B. Jordan) has been thriving in both his career and family life. When a childhood friend and former boxing prodigy, Damian (Jonathan Majors), resurfaces after serving a long sentence in prison, he is eager to prove that he deserves his shot in the ring. The face off between former friends is more than just a fight. To settle the score, Adonis must put his future on the line to battle Damian – a fighter who has nothing to lose.
---
DEMON SLAYER: KIMETSU NO YAIBA SWORDSMITH VILLAGE ARC
Director: Haruo Sotozaki
U.S. Release: March 3
U.K. Release: TBA
Official synopsis: All the Upper Rank Demons assemble at the Infinity Castle after Upper Six Demons' defeat.
---
THE DONOR PARTY (LIMITED)
Director: Thom Harp
U.S. Release: March 3
U.K. Release: TBA
Official synopsis: From writer-director Thom Harp, THE DONOR PARTY follows recently single Jaclyn (Malin Åkerman), who desperately wants to become a mom — by any means necessary. After a messy divorce and countless wasted online dating attempts, she realizes she doesn't need a husband to make her dream come true. Enlisting her best friends, Jaclyn devises a plan to pull off the ultimate sperm heist on unsuspecting donors, all while celebrating an intimate birthday party for her oblivious friend, Geoff (Rob Corddry).
---
THE FORGER (LIMITED)
Director: Maggie Peren
U.S. Release: March 3
U.K. Release: TBA
Official synopsis: Berlin, 1942. Cioma Schönhaus (Louis Hofmann, Dark) is a young Jewish man who won't let anyone take away his zest for life, especially not the Nazis. Since the best hiding spots are in plain sight, Cioma audaciously adopts the identity of a marine officer to escape being deported like his family before him. Drawing on his art school background, he joins a network of underground rescuers and becomes infamous for his masterfully forged IDs – created with just a brush, some ink, and a steady hand – that save the lives of hundreds of Jews by allowing them to escape the country.
Meanwhile, he throws himself into the city's nightlife and even finds a fragile hope for love during the darkest moments of the war. His talent and propensity for boldness puts him in more and more danger, however, until his only chance of survival is one last forged document – with his own name on it.
---
GODS OF MEXICO (LIMITED)
Director: Helmut Dosantos
U.S. Release: March 3 at Firehouse in New York City, with more screenings nationwide in the following weeks.
U.K. Release: TBA
Official synopsis: With visually stunning landscapes and immersive sound, Gods of Mexico is a poetic survey of the vast landscapes and rich diversity of several communities of rural Mexico. Using richly saturated color and hypnotic black-and-white interludes, filmmaker Dosantos takes viewers through salt pans, deserts, highlands, jungle, and underground mines—paying tribute to those who fight to preserve their cultural identity amidst the shadows of modernization.
---
HUNT HER, KILL HER
Director: Greg Swinson
U.S. Release: March 3
U.K. Release: TBA
Official synopsis: On an otherwise peaceful evening during her first night on the job, a lone night shift janitor finds herself in an unexpected fight for survival when she becomes the target of sinister masked intruders. As their disturbing motives become clearer, she must use her crafty instincts and barbaric violence to make it through the night alive.
---
LA CIVIL
Director: Teodora Ana Mihai
U.S. Release: March 3
U.K. Release: TBA
Official synopsis: Unfolding with documentary-like precision as it details the human impact of drug cartels in Northern Mexico, La Civil tells the story of Cielo (Arcelia Ramírez, in a galvanizing performance), who learns her daughter Laura has been kidnapped when a baby-faced teenager orders her to pay 150,000 pesos if she wants to see Laura again. With no police support, Cielo embarks on her own investigation, peeling back layers of Mexico's societal corruption in an increasingly desperate effort to save her child.
---
OPERATION FORTUNE: RUSE DE GUERRE
Director: Guy Ritchie
U.S. Release: March 3
UK, Ireland & France Release: April 7, on Prime Video
Official synopsis: Super spy Orson Fortune (Jason Statham) must track down and stop the sale of a deadly new weapons technology wielded by billionaire arms broker Greg Simmonds (Hugh Grant). Reluctantly teamed with some of the world's best operatives (Aubrey Plaza, Cary Elwes, Bugzy Malone), Fortune and his crew recruit Hollywood's biggest movie star Danny Francesco (Josh Hartnett) to help them on their globe-trotting undercover mission to save the world.
---
PALM TREES AND POWER LINES
Director: Jamie Dack
U.S. Release: March 3
U.K. Release: TBA
Full Review: Palm Trees and Power Lines: Film Review
Official synopsis: Seventeen-year-old Lea (Lily McInerny) spends her summer break aimlessly tanning in her backyard with her best friend, tiptoeing around her needy mother, and getting stoned with a group of boys from school. This monotony is interrupted by a chance encounter with Tom (Jonathan Tucker), an older man who promises an alternative to Lea's unsatisfying adolescent life. But as things progress between them, red flags about Tom's life begin to surface, and Lea chooses to ignore them. Under Tom's influence, Lea begins to see her mom as unfit and her friends as a waste of her time. Isolated from those around her, Lea discovers Tom's true intentions and finds herself in a situation that she never could have imagined.
---
SANSON AND ME
Director: Rodrigo Reyes
U.S. Release: March 3
U.K. Release: November 18 (limited)
Official synopsis: A documentary a decade in the making, Sansón and Me is set between Californian prisons and coastal Mexico, and continues Reyes' boundary-pushing approach to documentary making and is a testament to his craftful use of cinemagraphic language to reclaim the humanity of those disregarded by society.
---
SPLIT AT THE ROOT
Director: Linda Goldstein Knowlton
U.S. Release: March 3
Global Release: March 3 on Netflix
Official synopsis: Split at the Root follows the emotional journey of mothers separated from their children at the U.S. border and the grassroots initiative that, against all odds, reunites those families. When a Guatemalan mother seeking asylum was separated from her kids under the Zero Tolerance Policy, a Facebook post by a mom in Queens coalesced into a movement as thousands of like-minded women across the US refused to stand by quietly. Immigrant Families Together was born – a rapid response group committed to doing what the government couldn't – or wouldn't do: reunite parents with their children separated by the Zero Tolerance Policy.
---
TRANSFUSION
Director: Matt Nable
U.S. Release: March 3
U.K. Release: TBA
Official synopsis: Transfusion is the story of a father (Sam Worthington) and his young son (Edward Friday Carmody) attempting to reconnect after a devastating loss. The son, mired in guilt for a choice he never made, and a father suffering from PTSD and without identity after retiring from the Special Air Service regiment (SAS) of the Australian Army. On his last chance with the law, the father is thrust into the criminal underworld by a former SAS brother (Matt Nable) to keep his only son from being taken from him.
---
THE YEAR BETWEEN (LIMITED)
Director: Alex Heller
U.S. Release: March 3
U.K. Release: TBA
Official synopsis: Inspired by true events, THE YEAR BETWEEN is the story of Clemence Miller (played by writer-director Alex Heller), a college sophomore who is forced to move back home after having a mental breakdown. Faced with a surprising diagnosis of bipolar disorder and a jarring return to the Illinois suburbs, Clemence has to learn how to live with her well-meaning but frustrated family and find balance in a world that seems hellbent on thwarting her.
---
UNWELCOME (LIMITED)
Director: Jon Wright
U.S. Release: March 8
U.K. Release: January 27
Full Review: Unwelcome (2023): Film Review
Official synopsis: Unwelcome, directed by Irish-born Jon Wright (Grabbers, Robot Overlords) and based on an original screenplay by Mark Stay, stars Hannah John-Kamen (Black Mirror, Ant-Man and The Wasp, Ready Player One) and Douglas Booth (Loving Vincent, hit Netflix film The Dirt, Jupiter Ascending, Pride and Prejudice and Zombies). A couple escapes their urban nightmare to the tranquility of rural Ireland only to hear stories of mysterious beings who live in the gnarled, ancient wood at the foot of their new garden. As warned by their new neighbors, in Irish lore the Redcaps will come when called to help souls in dire need of rescue, but it's crucial to remember that there is always a dear price to pay for their aid.
---
65
Directors: Scott Beck & Bryan Woods
Global Release: March 10
Full Review: 65 (Film Review): Forgotten in 65 Seconds
Official synopsis: After a catastrophic crash on an unknown planet, pilot Mills (Adam Driver) quickly discovers he's actually stranded on Earth…65 million years ago. Now, with only one chance at rescue, Mills and the only other survivor, Koa (Ariana Greenblatt), must make their way across an unknown terrain riddled with dangerous prehistoric creatures in an epic fight to survive. From the writers of A Quiet Place and producer Sam Raimi comes 65, a sci-fi thriller starring Adam Driver, Ariana Greenblatt, and Chloe Coleman. Written and directed by Scott Beck & Bryan Woods and produced by Sam Raimi, Deborah Liebling and Zainab Azizi. Also produced by Scott Beck and Bryan Woods.
---
99 MOONS (LIMITED)
Director: Jan Gassmannin Abrams
U.S. Release: March 10 in New York, March 17 in LA
U.K. Release: TBA
Official synopsis: Bigna, a twenty-eight-year-old scientist, is used to having everything under control, even her erotic desires always follow rules. Thirty- three-year-old Frank searches for meaning in a haze of drugs, feeding on other people's affection. Their different worlds collide, and they become obsessively entwined in a passionate affair.
---
CHAMPIONS
Director: Bobby Farrelly
U.S. Release: March 10
U.K. Release: TBA
Full Review: Champions: Film Review
Official synopsis: Woody Harrelson stars in the hilarious and heartwarming story of a former minor-league basketball coach who, after a series of missteps, is ordered by the court to manage a team of players with intellectual disabilities. He soon realizes that despite his doubts, together, this team can go further than they ever imagined.
---
CONFESSION (LIMITED)
Director: Dayna Hanson
U.S. Release: March 10
U.K. Release: TBA
Official synopsis: An up-and-coming district attorney takes on the case of a young woman who has accused three men of sexual assault. She puts her career on the line in order to uncover a deeper web of mystery, murder and deception.
---
I GOT A MONSTER (LIMITED)
Director: Kevin Abrams
U.S. Release: March 10
U.K. Release: TBA
Official synopsis: Based on an explosive true story, I GOT A MONSTER retells in highly dramatic fashion one of the nation's biggest police corruption scandals. In 2017, Baltimore was rocked by the Federal indictment of Wayne Jenkins, a highly decorated super-cop and leader of the Baltimore Police Department's elite Gun Trace Task Force along with six other members on racketeering charges. In a city plagued by racial tension and violence, plain-clothes detectives from the Gun Trace Task Force had been celebrated for holding the Thin Blue Line, but in fact were terrorizing Baltimore's Black community.
---
PUNCH (LIMITED)
Director: Welby Ings
U.S. Release: March 10
U.K. Release: TBA
Official synopsis: Jim is a promising teenage boxer, training under the watch of his demanding and alcoholic father. When Jim develops a relationship with a male classmate, the two are forced to navigate isolation, homophobia, and the brutality of small-town life. As Jim discovers what it means to be gay, he realizes how little strength has to do with heroism.
---
RIGHTEOUS THIEVES (LIMITED)
Director: Anthony Nardolillo
U.S. Release: March 10
U.K. Release: TBA
Official synopsis: The head of a secret organization assembles a crew to steal back artwork plundered by Nazis during World War II.
---
THE RITUAL KILLER (LIMITED)
Director: George Gallo
U.S. Release: March 10
U.K. Release: TBA
Official synopsis: The Ritual Killer follows Detective Boyd (Hauser), who, unable to process the death of his daughter, embarks on the hunt for a serial killer who murders according to a brutal tribal ritual: Muti. The only person who can help Boyd is Professor Mackles (Freeman), an anthropologist who hides an unspeakable secret. The line between sanity and madness thins as Boyd goes deeper into the killer's world.
---
SATURDAY AFTERNOON
Director: Mostafa Sarwar Farooki
U.S. & Canada Release: March 10
U.K. Release: TBA
Official synopsis: A film directed by Mostafa Sarwar Farooki is a one shot film to be released on 10th of March in USA & Canada. The film unravels the clashes and contradictions of religion, ideology, and civilizations through a terror drama that takes place at Dhaka café which acts as a miniature of the conflicted world we live in.
---
SCREAM VI
Directors: Matt Bettinelli-Olpin & Tyler Gillett
Global Release: March 10
Full Review: Scream VI Film Review
Synopsis: Following the latest Ghostface killings, the four survivors leave Woodsboro behind and start a fresh chapter. In Scream VI, Melissa Barrera ("Sam Carpenter"), Jasmin Savoy Brown ("Mindy Meeks-Martin"), Mason Gooding ("Chad Meeks-Martin"), Jenna Ortega ("Tara Carpenter"), Hayden Panettiere ("Kirby Reed") and Courteney Cox ("Gale Weathers") return to their roles in the franchise alongside Jack Champion, Henry Czerny, Liana Liberato, Dermot Mulroney, Devyn Nekoda, Tony Revolori, Josh Segarra, and Samara Weaving.
---
THERAPY DOGS (LIMITED)
Director: Ethan Eng
U.S. Release: March 10
U.K. Release: TBA
Full Review: Therapy Dogs Film Review
Official synopsis: Ethan and his best friend Justin are students trying to make sense of their high school existence. In what will be the last chapter of their teenage lives and the beginning of adulthood beyond, they decide to make the ultimate senior video in the search for answers. Exploring teenage suburbia in a no-brakes adventure, questions arise whether there's more to their lives than simply growing up.
---
UNICORN WARS (LIMITED)
Director: Alberto Vázquez
U.S. Release: March 10
U.K. Release: TBA
Official synopsis: It's Bambi meets Apocalypse Now in this provocative and strangely beautiful horror comedy from acclaimed filmmaker and illustrator Alberto Vazquez (Birdboy: The Forgotten Children), who uses its outrageous candy-colored premise to explore religious zealotry, the tortured legacies of military fascism, and the depths of the soul.
---
ALL THE WORLD IS SLEEPING (LIMITED)
Director: Ryan Lacen
U.S. Release: March 17
U.K. Release: TBA
Official synopsis: ALL THE WORLD IS SLEEPING follows Chama (Melissa Barrera), who as a young girl in New Mexico, strived to be different from her mother. Now in her twenties, she's found herself falling into a similar cycle of generational addiction. This struggle then threatens her balance as a mother to her own daughter. As Chama tries to keep it all together, a harrowing accident will spiral her out of control, causing her daughter to be taken from her custody. With nothing left, she'll have to confront her past in order to fight for a future — one that can either guide her closer to getting her daughter back or lead her deeper into this dangerous cycle.
---
THE GHOST WITHIN (LIMITED)
Director: Lawrence Fowler
U.S. Release: March 17
U.K. Release: TBA
Official synopsis: Margot revisits her family home desperate to uncover who killed her sister, Evie, 20 years earlier. As she gets closer to the truth, Margot finds herself facing her deepest fears in the house that's still haunted by Evie's ghost.
---
INSIDE
Director: Vasilis Katsoupis
U.S. Release: March 17
U.K. Release: TBA
Full Review: Inside: Berlin Film Festival Review
Official synopsis: INSIDE tells the story of Nemo, an art thief trapped in a New York penthouse after his heist doesn't go as planned. Locked inside with nothing but priceless works of art, he must use all his cunning and invention to survive.
---
MOVING ON
Director: Paul Weitz
U.S. Release: March 17
U.K. Release: TBA
Official synopsis: Jane Fonda and Lily Tomlin star as estranged friends who reunite to seek revenge on the petulant widower (Malcom McDowell) of their recently deceased best friend. Along the way, Fonda's character reunites with her great love (Richard Roundtree) as each woman learns to make peace with the past and each other.
---
PINBALL: THE MAN WHO SAVED THE GAME
Directors: The Bragg Brothers
U.S. Release: March 17
U.K. Release: TBA
Official synopsis: Based on true events, the film centers on the captivating story of Roger Sharpe, a GQ journalist and real-life pinball wizard who, in 1976, helped overturn New York City's 35-year ban on pinball.
---
SHAZAM! FURY OF THE GODS
Director: David F. Sandberg
Global Release: March 17
Full Review: Shazam! Fury of the Gods: Film Review
Official synopsis: From New Line Cinema comes "Shazam! Fury of the Gods," which continues the story of teenage Billy Batson who, upon reciting the magic word "SHAZAM!," is transformed into his adult Super Hero alter ego, Shazam.
---
SUPERCELL
Directors: Herbert James Winterstern
U.S. Release: March 17
U.K. Release: TBA
Official synopsis: Baseball-size hail, violent winds, churning tornadoes make supercells deadly. When William Brody was a boy, his father – a legendary storm-chaser – was killed by one. Now, the family business belongs to Zane Rogers (Alec Baldwin), a reckless tour operator who sees dollars where others see storm clouds. When his destiny arrives in the form of one of the most powerful storms on record, William leaves his mom (Anne Heche) and home behind to team up with his father's ex-partner, Roy Cameron (Skeet Ulrich), barely surviving a tornado yet determined to chase one of nature's most terrifying creations: "the bear's cage."
---
A GOOD PERSON
Director: Zach Braff
Global Release: March 24
U.S. Release: March 24 (limited), March 31 (wide)
Official synopsis: Daniel (Morgan Freeman) is brought together with Allison (Florence Pugh), the once thriving young woman with a bright future who was involved in an unimaginable tragedy that took his daughter's life. As grief-stricken Daniel navigates raising his teenage granddaughter and Allison seeks redemption, they discover that friendship, forgiveness, and hope can flourish in unlikely places.
---
THE FIVE DEVILS
Director: Léa Mysius
Global Release: March 24
MUBI Release: May 12
Full Review: The Five Devils: Film Review
Official synopsis: Vicky, a strange and solitary little girl, has one magical gift: she can reproduce any scent she likes, and collects them in a series of carefully labeled jars. She has secretly captured the scent of Joanne, her mother for whom she nurtures a wild, excessive love. When her father's sister Julia bursts into their life, Vicky reproduces her smell and is transported into dark and archaic memories which lead her to uncover the secrets of her village, her family and her own existence.
---
JOHN WICK: CHAPTER 4
Director: Chad Stahelski
Global Release: March 24
Read also: All John Wick Movies Ranked From Worst to Best
Official synopsis: John Wick (Keanu Reeves) uncovers a path to defeating The High Table. But before he can earn his freedom, Wick must face off against a new enemy with powerful alliances across the globe and forces that turn old friends into foes.
---
LAST SENTINEL
Director: Lise Asoka & Romane Gueret
U.S. Release: March 24
U.K. Release: April 24
Official synopsis: Set in the future on a war-ravaged Earth. Four exhausted soldiers man Sentinel – a remote military base in a vast ocean that separates two warring continents. While their tour of duty ended three months ago, the relief crew still hasn't arrived and as the empty weeks turn to months, paranoia descends, testing relationships to breaking point… Finally, a boat drifts into range – is this the help they have been waiting so long for, or something far more sinister?
---
THE LOST KING
Director: Stephen Frears
U.S. Release: March 24
U.K. Release: out now on digital and on demand!
Full Review: The Lost King (Film Review): A Spot Fit For A King
Official synopsis: In this inspiring true story, amateur historian Philippa Langley believes she has made the archeological find of the century: the lost burial site of King Richard III. She takes on Britain's most eminent historians, forcing them to rethink the legacy of one of the most controversial rulers in English history.
---
WHAT THE HELL HAPPENED TO BLOOD, SWEAT & TEARS? (LIMITED)
Director: John Scheinfeld
U.S. Release: March 24 in NY, March 31 in LA
U.K. Release: TBA
Official synopsis: Blood, Sweat & Tears, known for hits such as "Spinning Wheel", "You've Made Me So Very Happy", and "And When I Die", headlined the legendary Woodstock Festival and won multiple Grammy Awards, most notably 1970's win for Album of The Year, beating The Beatles' "Abbey Road" and "Johnny Cash Live at San Quentin." This is the incredible never-before-told story about a top rock band that was unknowingly embroiled in a political rat's nest involving the U.S. State Department, the Nixon White House and a controversial concert tour of Yugoslavia, Romania and Poland, countries that were behind what was then known as the Iron Curtain. As a result, they found themselves in the crosshairs of a polarized America -as divided then as it is now – and became an early victim of cancel culture.
---
THE WORST ONES (LIMITED)
Director: Lise Asoka & Romane Gueret
U.S. Release: March 24 (limited)
U.K. Release: TBA
Official synopsis: Set in the suburbs of Boulogne-Sur-Mer in northern France, THE WORST ONES captures a film within a film as it follows the production of a feature whose director turns to the local Cité Picasso housing project for casting. Eager to capture performances of gritty authenticity, the director selects four working class teenagers to act in the film to the surprise and consternation of the local community, who question the director's choice of "the worst ones."
As the director and crew audition, rehearse, film, and interact with their hand-picked cast, jealousies are stoked, lines are crossed, and ethical questions arise, with thought-provoking and at times darkly funny results. Winner of the top prize in the Un Certain Regard section of the 2022 Cannes Film Festival, THE WORST ONES announces directors Lise Akoka and Romane Gueret as exciting new voices in French cinema.
---
THE TUTOR
Director: Jordan Ross
U.S. Release: March 24
U.K. Release: TBA
Official synopsis: An in-demand tutor for the East Coast monied elite, Ethan (Garrett Hedlund) lands a high-paying assignment to instruct a billionaire's son, Jackson (Noah Schnapp), at a remote New York waterfront estate. Almost immediately, Ethan realizes that his student's interest in his life borders upon obsession. As tension grows, Jackson's accusations threaten to expose Ethan's perceived dark secrets to his girlfriend (Victoria Justice) and the authorities. As sentiment turns against Ethan, it is up to him, and only him, to unearth Jackson's accusations and prove his innocence.
---
A THOUSAND AND ONE
Director: A.V. Rockwell
U.S. Release: March 31
Official synopsis: Convinced it's one last, necessary crime on the path to redemption, unapologetic and free-spirited Inez kidnaps 6-year-old Terry from the foster care system. Holding on to their secret and each other, mother and son set out to reclaim their sense of home, identity, and stability in New York City.
---
ACIDMAN (LIMITED)
Director: Alex Lehmann
U.S. Release: March 31
U.K. Release: TBA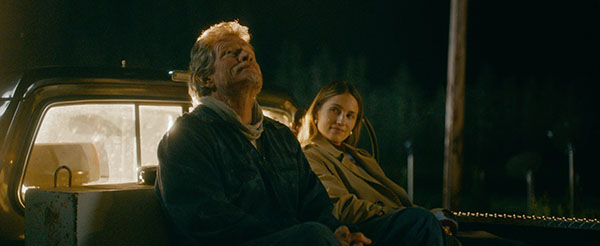 Official synopsis: Maggie tracks down her estranged father Lloyd, now living in the Oregon wilderness obsessed with UFOs; together they attempt to make first contact.
---
ASSASSIN (LIMITED)
Director: Jesse Atlas
U.S. Release: March 31
U.K. Release: TBA
Official synopsis: A private military operation led by (Willis) invents futuristic microchip tech that enables the mind of an agent to inhabit the body of another person to carry out covert, deadly missions. But when an agent (Mustafa Shakir) is killed during a secret mission, his wife (Mbatha) must take his place in an attempt to bring the man responsible to Justice.
---
CHRISSY JUDY
Director: Todd Flaherty
U.S. Release: March 31
U.K. Release: TBA
Official synopsis: Judy's been described as many things: a free spirit, a day dreamer, a boy-crazy hot mess. But this is going to be the summer it all comes together for this ambitious, 30-something drag queen/cater-waiter and his best friend, Chrissy. That is, until Chrissy's priorities suddenly shift, forcing a disillusioned Judy to examine his life and priorities as a queer artist, and rediscover himself in the process. In this dark comedy, "Chrissy Judy" explores the universal pain of breaking up with your best friends and questions, "What do you do when your chosen family no longer chooses you?"
---
DUNGEONS & DRAGONS: HONOR AMONG THIEVES
Directors: Francis Daley & Jonathan Goldstein
Global Release: March 31
Full Review: Dungeons & Dragons: Honor Among Thieves Review
Official synopsis: A charming thief and a band of unlikely adventurers undertake an epic heist to retrieve a lost relic, but things go dangerously awry when they run afoul of the wrong people. Dungeons & Dragons: Honor Among Thieves brings the rich world and playful spirit of the legendary roleplaying game to the big screen in a hilarious and action-packed adventure.
---
ENYS MEN
Director: Mark Jenkin
U.S. Release: March 31
U.K. Release: January 13
Full Review: Enys Men (Cannes Review): The Sounds of Isolation
Official synopsis: A wildlife volunteer on an uninhabited island off the British coast descends into a terrifying madness that challenges her grip on reality and pushes her into a living nightmare. Evoking the feeling of discovering a reel of never-before-seen celluloid unspooling in a haunted movie palace, this provocative and masterful vision of horror asserts Mark Jenkin as one of the U.K.'s most exciting and singular filmmakers.
---
THE FIGHT AGAINST NATIVE AMERICAN MASCOTING (LIMITED)
Directors: Aviva Kempner & Ben West
U.S. Release: March 31 in New York, April 7 in Washington DC, April 14 in Los Angeles and Atlanta, followed by Chicago, Kansas City, San Francisco and more cities. More information on Imagining The Indian's release!
U.K. Release: TBA
Official synopsis: Imagining the Indian is a comprehensive examination of the movement to eradicate the words, images, and gestures that many Native Americans and their allies find demeaning and offensive. While the filmmakers are encouraged by the changes made by Washington's NFL team to the Commanders, and Cleveland's MLB team to the Guardians, they realize that the fight against Native American mascoting is far from over.
---
IN VIAGGIO: THE TRAVELS OF POPE FRANCIS
Director: Gianfranco Rosi
U.S. Release: March 31
Official synopsis: IN VIAGGIO: THE TRAVELS OF POPE FRANCIS is a decade-long chronicling of the head of the Catholic church, from Academy Award® nominated filmmaker Gianfranco Rosi (FIRE AT SEA, NOTTURNO). In the first nine years of his pontificate, Pope Francis made trips to 53 countries, focusing on his most important issues: poverty, migration, environment, solidarity, and war. Composed mostly of archival footage, the documentary grants rare access to the public life of the pontifical, not only from the elevated security of a pulpit but from the more democratic grounds of unpaved streets and vast public avenues, creating a dialogue between footage of Francis' travels, images taken by Rosi himself, recent history, and the state of the world today.
---
ROISE & FRANK
Director: Rachael Moriarty
U.S. Release: March 31
U.K. Release: January 13
Full Review: Róise & Frank (SDIFF Review): A Well-Intended Pet Drama
Official synopsis: A widow who has given up on life becomes convinced that a stray dog is the reincarnation of her Hurling-loving husband.
---
RYE LANE
Director: Raine Allen-Miller
U.S. Release: March 31
U.K. Release: March 17
Official synopsis: From breakout director Raine Allen-Miller, RYE LANE is a romantic comedy that stars Vivian Oparah (Class, The Rebel) and David Jonsson (Industry, Deep State), as Yas and Dom, two twenty-somethings both reeling from bad break-ups, who connect over the course of an eventful day in South London – helping each other deal with their nightmare exes, and potentially restoring their faith in romance.
---
THE SEVERING (LIMITED)
Director: Mark Pellington
U.S. Release: March 31 in NYC at Alamo Drafthouse Lower Manhattan, with Mark Pellington in attendance
U.K. Release: TBA
Official synopsis: From acclaimed filmmaker Mark Pellington (The Mothman Prophecies), a visceral and powerful feature-length dance film. This cathartic movement piece was created in collaboration with the brilliant choreographer Nina McNeely (Gaspar Noe's Climax), rising Dutch cinematographer Evelin Van Rei, and editor Sergio Pinheiro. Inspired by the Wim Wenders film Pina, Pellington was interested in expressing feelings and emotions through a 'narrative of movement and text,' told through the physical expression of dancers' bodies and souls. Grief is physical and lies in the body, in our very DNA, which makes movement the ideal way to communicate it. In Pellington's words, "It's the way to express what it feels like to be severed or to feel nothing. The film is a cathartic reencounter for anybody who's felt loss, or isolation, or struggled with these themes: fear, reconnection, isolation."
---
SMOKING CAUSES COUGHING
Director: Quentin Dupieux
U.S. Release: March 31
Official synopsis: After a devastating battle against a diabolical giant turtle, the Tobacco Force is sent on a mandatory week-long retreat to strengthen their decaying group cohesion. Their sojourn goes wonderfully well until Lézardin, Emperor of Evil, decides to annihilate planet Earth.
---
SPACE ODDITY
Director: Kyra Sedgwick
U.S. Release: March 31
U.K. Release: TBA
Official synopsis: When Alex gives up on earth and decides to leave it all behind for a one-way mission to Mars, an unexpected romance forces him to choose between an uncertain journey to the stars or an even more uncertain journey of the heart.
---
SPINNING GOLD
Director: Timothy Scott Bogart
U.S. Release: March 31
Official synopsis: What do Donna Summer, Parliament, Gladys Knight, The Isley Brothers, The Village People, and Bill Withers all have in common with the rock band KISS? They all rose to their musical heights under the watchful ear of the music industry's most colorful and brilliant music producer, Neil Bogart, founder of Casablanca Records, the most successful independent record company of all time. Along with a ragtag team of young music lovers, Neil and Casablanca Records would rewrite history and change the music industry forever.
---
SUMMONING SYLVIA (LIMITED)
Director: Wesley Taylor & Alex Wyse
U.S. Release: March 31
U.K. Release: TBA
Official synopsis: Summoning Sylvia tells the tale of Larry, who has been kidnapped by his three best friends for a bachelor weekend getaway at a haunted house. As they sashay through the dusty corridors, the comrades recount the house's legend from a hundred years ago: a murderous woman named Sylvia slaughtered her son and buried him beneath the house's floorboards. But then Larry remembers that he was supposed to spend the weekend bonding with Harrison, his mysterious future brother-in-law. Horrified at his oversight, Larry invites the army-uniformed, hetero Harrison to join his gaggle's gaycation, neglecting to run it by his friends. Later, as they hold a high-spirited séance to summon the sinister Sylvia, the group ends up welcoming more houseguests than they bargained for.
---
MARCH 2023 MOVIES: IN U.K. CINEMAS
CLOSE
Director: Lukas Dhont
U.K. Release: March 3
U.S. Release: January 27
MUBI Release (UK): April 21
Full Review: Close (Film Review): The Bone Breaks; It Grows Back Stronger
Official synopsis: CLOSE is an elegant, poetic and empathetic study of youth from acclaimed writer-director Lukas Dhont. Thirteen-year-olds Léo and Rémi are inseparable; best friends, as close as brothers. However as they start a new school year, the pressures of burgeoning adolescence challenge their bond with unexpected and far-reaching consequences. With incredible performances from newcomers Eden Dambrine and Gustav De Waele, Dhont's evocative second film is a profoundly moving coming of age story that will have an enduring impact.
---
I'M FINE (THANKS FOR ASKING)
Directors: Kelley Kali & Angelique Molina
U.K. Release: March 3
U.S. Release: TBA
Full Review: I'm Fine (Thanks for Asking): Film Review
Official synopsis: Recently widowed hairdresser Danny (played by Kali) becomes houseless and convinces her 8-year-old daughter Wes (Wesley Moss) that they are only camping for fun while working to get them off the streets. As Danny works to find permanent housing, Wes grows increasingly tired of weeks in the heat, so her mother promises her that they will go home by the end of the day. With clients lined up, Danny is confident that she will have the final cash she needs to secure an apartment, but a series of mishaps threatens to derail her plans. Under mounting pressure, and with roller skates as her only means of transportation, she has to somehow manage to get the money she needs in order to keep her promise to her daughter.
---
FASHION REIMAGINED
Director: Becky Hutner
U.K. & Irish Release: March 3
U.S. Release: TBA
Official synopsis: The film follows fashion designer Amy Powney of cult label Mother of Pearl who embarks on a three-year journey to create a sustainable clothing collection from field to finished garment and transform the way we engage with fashion.
---
SUBJECT
Directors: Jennifer Tiexiera & Camilla Hall
U.K. Release: March 3
U.S. Release: TBA
Official synopsis: Subject is a new documentary film that explores the life-altering experience of sharing one's life on screen through key participants of acclaimed documentaries The Staircase (2004), Hoop Dreams (1994), The Wolfpack (2015), Capturing the Friedmans (2003), and The Square (2013).

Featuring insightful commentary from such influential names in the documentary world as cinematographer Kirsten Johnson (CitizenFour), filmmaker Sam Pollard (MLK/FBI), Thom Powers (Toronto International Film Festival) and Sonya Childress (Color Congress), the film unpacks vital issues around the ethics and responsibility inherent in documentary filmmaking.

As tens of millions of people consume documentaries in an unprecedented "golden era," Subject urges audiences to consider the often profound impact on their participants.
---
LUNANA: A YAK IN THE CLASSROOM
Director: Pawo Choyning Dorji
U.K. Release: March 10
U.S. Release: February 11 on digital and on demand
Full Review: Lunana: A Yak in the Classroom: Film Review
Official synopsis: When Ugyen, a day-dreaming and discontented young teacher is posted to a school in the remote village of Lunana, dizzyingly high up in the Himalayan glaciers, he is disheartened to find a simple yak herding community lacking basic amenities such as electricity or even a blackboard. But the enthusiasm of his young students and the unassuming warmth of the village folk buoy Ugyen's spirits and he must decide whether to return to the city before the gruelling winter sets in or remain in this strange and captivating land.
---
MEET ME IN THE BATHROOM
Directors: Dylan Southern & Will Lovelace
U.K. Release: March 10
U.S. Release: out now on digital and on demand! Watch Meet Me in the Bathroom!
Full Review: Meet Me in the Bathroom: Film Review
Official synopsis: Meet Me in the Bathroom is an immersive journey through the New York music scene of the early 2000s, featuring never-before-seen footage of iconic artists including Yeah Yeah Yeahs, The Strokes, Interpol and LCD Soundsystem. Set against the backdrop of 9/11, the film tells the story of how a new generation kick started a musical rebirth for New York City that reverberated around the world.
---
THE MIDDLE MAN
Director: Bent Hamer
U.K. Release: March 10
U.S. Release: out now on digital and on demand. Watch The Middle Man!
Official synopsis: Frank Farrelli takes on the job as a middle man in the God-forsaken town of Karmack, USA, a community in a depression so deep that they need a middle man to professionally communicate more of the bad news.
---
DANCE CRAZE (1981), LIMITED
Director: Joe Massot
U.K. Release: March 22
Official synopsis: Featuring incredible performances by The Specials, Madness, The Selecter, The Beat, The Body Snatchers and Bad Manners, this 2Tone spectacular is released on Blu-ray/DVD and in selected cinemas from March 2023.
---
80 FOR BRADY
Director: Kyle Marvin
U.K. Release: March 24
U.S. Release: February 3
Full Review: 80 for Brady (2023): Film Review
Official synopsis: 80 FOR BRADY is inspired by the true story of four best friends living life to the fullest when they take a wild trip to the 2017 Super Bowl LI to see their hero Tom Brady play. Starring Academy Award® nominee Lily Tomlin, Academy Award® winner Jane Fonda, Academy Award® winner Rita Moreno and Academy Award® winner Sally Field, with 7-time Super Bowl Champion and producer Tom Brady, 80 FOR BRADY is in-theatres February 3, 2023.
---
INFINITY POOL
Director: Brandon Cronenberg
U.K. Release: March 24
U.S. Release: January 27
Full Review: Infinity Pool (Movie Review): Cronenberg's Latest is a Hot Mess
Official synopsis: While staying at an isolated island resort, James (Alexander Skarsgård) and Em (Cleopatra Coleman) are enjoying a perfect vacation of pristine beaches, exceptional staff, and soaking up the sun. But guided by the seductive and mysterious Gabi (Mia Goth), they venture outside the resort grounds and find themselves in a culture filled with violence, hedonism, and untold horror. A tragic accident leaves them facing a zero tolerance policy for crime: either you'll be executed, or, if you're rich enough to afford it, you can watch yourself die instead.
---
THE BEASTS
Director: Rodrigo Sorogoyen
U.K. Release: March 24 in cinemas and on Curzon Home Cinema
U.S. Release: TBA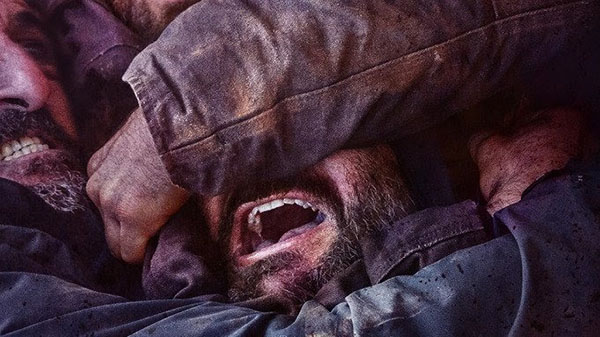 Official synopsis: Denis Ménochet and Marina Foïs star in this brooding psychological thriller about a French couple whose hopes of living the good life in the Galician countryside are threatened by two locals when a land dispute turns ugly. Loosely inspired by real events, the film has been compared to Peckinpah's Straw Dogs and Sturges' Bad Day at Black Rock.
---
THE COW WHO SANG A SONG INTO THE FUTURE (LIMITED)
Director: Francisca Alegria
U.K. Release: March 24
U.S. Release: TBA
Full Review: The Cow Who Sang a Song into the Future: Film Review
Official synopsis: When thousands of fish die in a polluted river in southern Chile, Magdalena, a woman long-deceased, emerges amongst their lifeless bodies. Magdalena encounters her widowed husband, sending him into a state of shock and prompting the return of their daughter, Cecilia. Magdalena's presence and her effect on the environment stirs curiosity and fear among her family. As the past comes into focus, mother and daughter meet an opportunity to change the future.
---
HEATHERS THE MUSICAL (ONE NIGHT ONLY)
U.K. Release: March 24
Film Review: Heathers: The Musical (2023): Film Review
Official synopsis: Based on the 1989 cult classic film starring Winona Ryder and Christian Slater, the musical adaptation follows Westerberg High student Veronica Sawyer, whose dreams of popularity finally start to come true when she's taken under the wings of the three beautiful, yet impossibly cruel Heathers. But when mysterious new kid, teen rebel J.D arrives in town, Veronica realises that whilst it might kill to be a nobody, it's murder being a somebody…
Heathers: The Musical will be in UK Cinemas for one night only on 28th March.
---
BREAKING
Director: Abi Damaris Corbin
U.K. Release: March 27
U.S. Release: out now on digital and on demand! Watch Breaking!
Interview: Editor Chris Witt on Film "Breaking"
Official synopsis: Living in a cheap motel in Atlanta and separated from his wife and child, former U.S Marine veteran Brian Easley is desperate. Driven to the brink by forces beyond his control, the soft-spoken and kind man decides to go into a bank and hold hostages with a bomb. As police, media, and family members descend on the bank and Brian, it becomes clear he's not after money – he wants to tell his story and have what is rightfully his, even if it costs him his life.
---
BLIND WILLOW, SLEEPING WOMAN
Director: Pierre Földes
U.K. & Irish Release: March 31
U.S. Release: April 14
Official synopsis: A cinematic interpretation of a collection of short stories by renowned, internationally best-selling Japanese author Haruki Murakami, Blind Willow, Sleeping Woman is set in Tokyo, a few days after the 2011 Tōhoku earthquake and tsunami, and follows the existential repercussions of the natural disaster on the lives of multiple characters, as they navigate a seismic event both real and internal. The film is adapted from three of Murakami's short story collections: Blind Willow, Sleeping Woman, The Elephant Vanishes and After The Quake.
---
GOD'S CREATURES
Directors: Saela Davis & Anna Rose Holmer
U.K. Release: March 31
Irish Release: March 24
U.S. Release: out now on digital and on demand!
Official synopsis: A mother (Emily Watson) tells a lie for her beloved son (Paul Mescal) that rips apart their family and close-knit Irish town— ultimately testing her own sense of right and wrong in this tense, atmospheric thriller from directors Saela Davis & Anna Rose Holmer (The Fits).
---
LAW OF TEHRAN
Director: Saeed Roustaee
U.K. Release: March 31 in cinemas and on Curzon Home Cinema
U.S. Release: Out now on digital and on demand. Watch Law of Tehran!
Official synopsis: From Iranian director and screenwriter Saeed Roustaee comes a timely and vivid portrait of a city under siege from a silent killer. At the center of the story is Samad (Payman Maadi), a member of the Anti-Narcotics Police Task Force who is consumed by his pursuit of narcotics kingpin Nasser Khakzad (Navid Mohammadzadeh). Foregrounding this gripping game of cat and mouse, is an examination of a society ruined by corruption and drug abuse, and a compelling exposée of the individuals in the eye of the storm.
---
THE NIGHT Of The 12TH
Director: Dominik Moll
U.K. Release: March 31
U.S. Release: TBA
Official synopsis: Premiering in the Cannes Film Festival last year, THE NIGHT Of The 12th follows a police unit working on a gruesome murder case that increasingly grows cold. THE NIGHT Of The 12th received Best Film and Best Screenplay Awards at France's Lumiere Awards last month as well as 10 César Award nominations, including best film and best adapted screenplay.
---
RIOTSVILLE, USA
Director: Sierra Pettengill
U.K. Release: March 31
U.S. Release: out now on digital and on demand! Watch Riotsville, USA!
Official synopsis: 1968: Massive civil unrest, followed by a rare chance for justice. RIOTSVILE, USA is the untold story of what we did instead. Told through a series of all-archival chapters chronicling forgotten and increasingly bizarre events, the film reveals the mechanism by which a nation declares war against its own. A poetic and furious reflection on the reaction of a nation's citizens and institutions to the rebellions of the late 1960s. This artful, riveting documentary consists entirely of archival footage that was shot by the United States military or appeared on broadcast television.
---
MARCH 2023 EVENTS: