Meet Me in the Bathroom: Film Review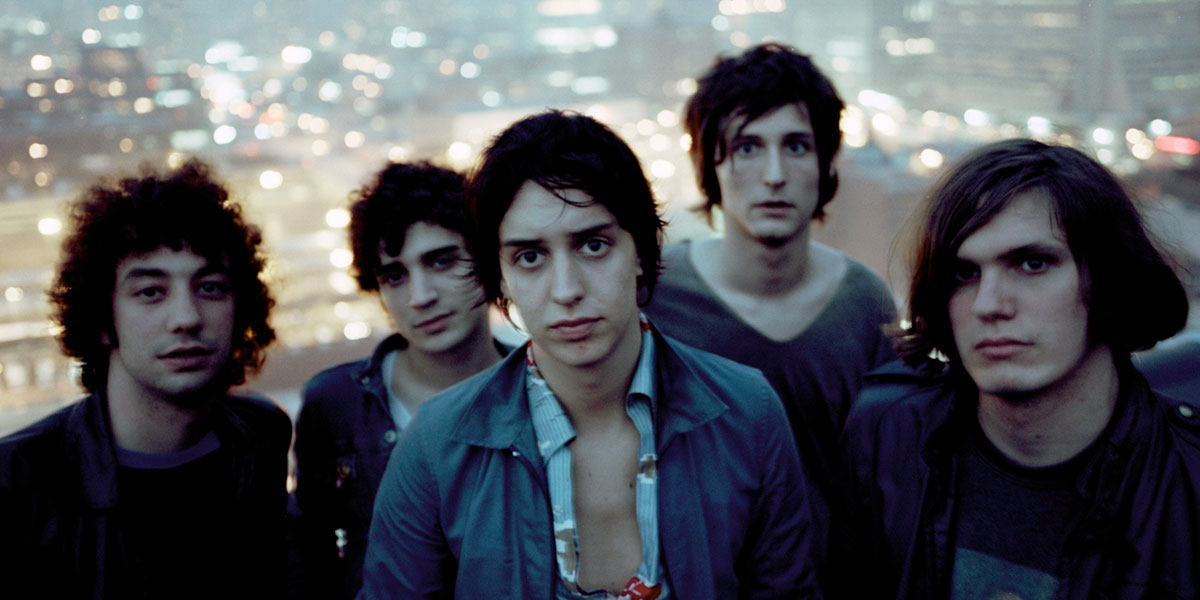 Meet Me In The Bathroom (Utopia, 2022 BFI London Film Festival)
Meet Me in the Bathroom seeks to immerse you in the New York rock scene of the early 2000s, in a film that is competent if not anything special.
---

Inspired by Lizzy Goodman's book, which in turn takes its name from a song from The Strokes' album 'Room on Fire' (2003), Meet Me in the Bathroom is an archival documentary that explains the inception of the scene that gave birth to bands also including the Yeah Yeah Yeahs, LCD Soundsystem, TV On The Radio and The Moldy Peaches, and the social circumstances that allowed these bands to form and flourish, through the words of the musicians who cultivated it. As you can imagine, there is a lot of ground to cover in less than two hours, but directors Will Lovelace and Dylan Southern, speaking about the film before the screening, assured us that the material was in safe hands.
The Strokes have been one of my favourite bands since I was a child, and seeing them at the Roundhouse in Camden a few years ago, being about two metres from Julian Casablancas's irresistible stage presence, and fainting on the way out because I hadn't drunk any water for hours was a night I remember fondly. They have an interesting story, and their offstage doings are already well-documented. I was born in 2000 so I obviously can't remember these bands' breakout years, but as someone well-versed in the subject already, I can confirm that the film certainly provides enough information for a newcomer to understand how these bands came to exist.
The footage of the Twin Towers on fire and the ensuing panic is harrowing, and is used to contextualise a cultural and economic shift, whereby gentrification took place in unexpected districts, and the cheaper rents enabled people 'to take risks'. The Rapture and LCD Soundsystem are cited as two examples of bands whose risk-taking really paid off, the former being almost straight out of high school, and the latter being a band put together by a man who had to put together a functional band in weeks after blagging his way to get a performance for a record label booked in England.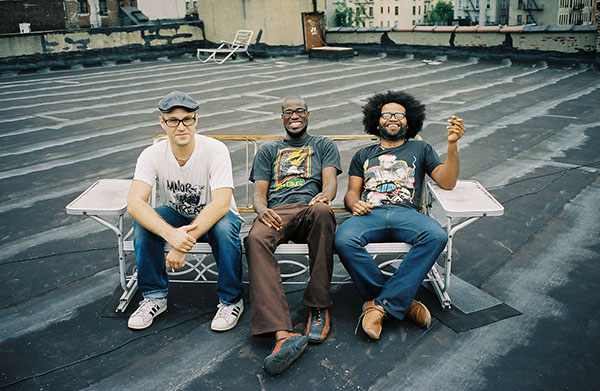 While Meet Me in the Bathroom is clearly a film that has a lot of love put into it, its focus on certain bands is fleeting and as a result a lot is underdeveloped and leaves one wanting to know more. When introducing TV On The Radio, the film plays a voice recording from singer Tunde Adebimpe, where he says that, as a second-generation immigrant, saying to his parents that he wanted to be an 'artist' would seem completely ridiculous. It's a very interesting point, but before we get to really learn more about the context of the band, it moves on right away to a different band. Because the film is only about 100 minutes long, it occupies a strange liminal space whereby it doesn't really offer much new information for fans of the scene, and is not broad enough to be a comprehensive introduction for prospective fans.
Also interesting is how Karen O (Yeah Yeah Yeahs) describes her status as frontwoman of a rock band in a mostly male-dominated scene. We see a repulsive image of a concert photographer putting his camera under her skirt, and she mentions that not seeing many other girls in bands led to a lot of self-doubt. She also talks about the identity issues that come with growing up mixed-race, but on the stage, she's a fearless warrior who has found her home. Towards the end of the film, we see the video for 'Maps' (2003), much of which focuses on her facial expressions as she performs the song. It is a brilliant song, and directors Lovelace and Southern do a great job with curating the choice of performances and music videos, from a huge existing catalogue.
One of the film's strengths is that it doesn't refer to the present day; the very same film could have been made in 2006. The footage is mostly a mix of amateur camcorder footage from rehearsals, touring and concerts and TV broadcasts of festival appearances, and the film does not mention the ways in which later albums such as Yeah Yeah Yeahs' It's Blitz! (2009) and The Strokes' Comedown Machine (2013) feature radically different sounds, lyrical content and sonic textures to these bands' earlier work. Meet Me in the Bathroom allows new fans the freedom of discovering these bands' later work by themselves.
See Also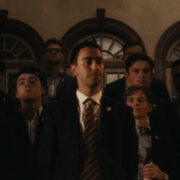 I had actually seen all of the footage of The Strokes before, but even though they are, fittingly, the band featured most prominently, a lot of their story is left out. While the film does talk about the impact of 9/11 on New York, there is no reference made to the fact that the band chose to replace the punk-ish song 'New York City Cops' ('they ain't too smart') from their debut album's US CD release with 'When It Started' after the 'valiant response' of the police following the attacks, though the album had already been issued in several other countries before the attacks.
Meet Me in the Bathroom is a decent documentary that serves as a time capsule of a music scene that excited the whole world. While it's not groundbreaking in its presentation, it's reasonably informative and features some great music. The documentary won't tell those who lived the scene anything they won't already know, but for the vibes, it's well worth watching.
---
Meet Me In The Bathroom premiered at the 2022 BFI London Film Festival on October 14, 2022 and is now available to watch on digital and on demand in the US. The film will be released in UK cinemas on March 10, 2023.