The Lost King (Film Review): A Spot Fit For A King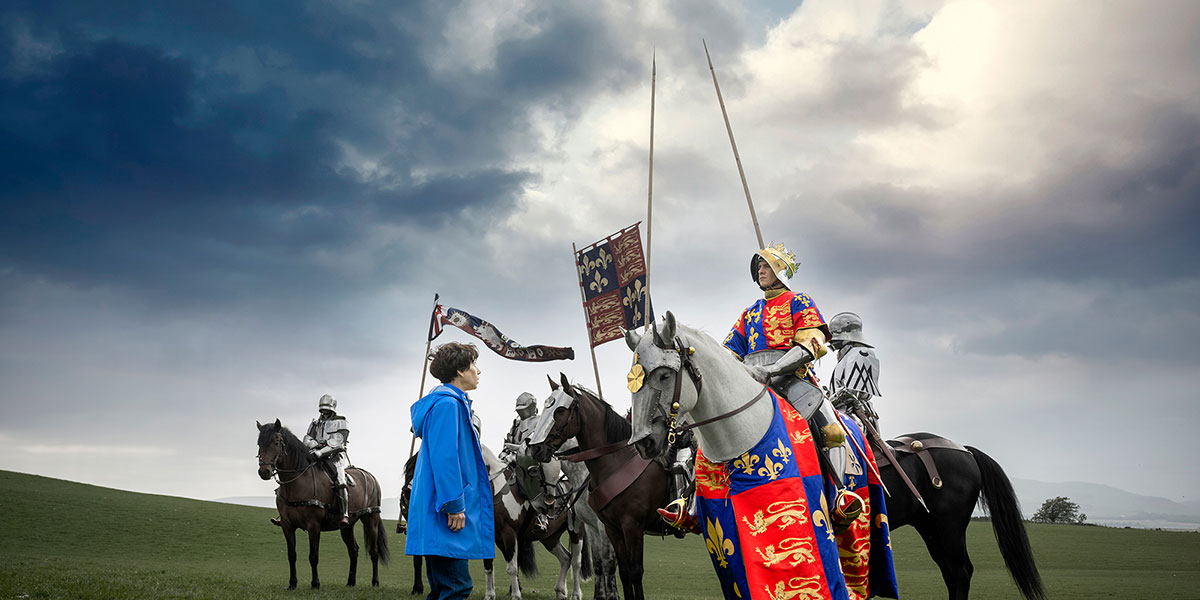 Sally Hawkins and Harry Lloyd in The Lost King (Pathé)
Stephen Frears' The Lost King embellishes the truth a little, but is ultimately a warm, gently amusing tale of determination and unlikely discoveries.
---

A car park in Leicester is perhaps not the most obvious place to look for the remains of a monarch, but that's exactly where the skeleton of King Richard III was uncovered in 2012. The Lost King is a retelling of the quest that led to his discovery, with writing team Steve Coogan and Jeff Pope perhaps aggrandising the facts slightly to sentimentalise Stephen Frears' comedy drama.
Phillippa Langley (Sally Hawkins) is worn down, suffering from ME (more commonly known as 'chronic fatigue syndrome') and subjected to sexism and indifference at work. After watching a production of Shakespeare's 'Richard III', she becomes obsessed with locating his remains and restoring some of his reputation, chafing against challenges and the academic establishment to uncover the truth. Guided by visions of Richard III himself (Harry Lloyd), she's led to a car park in Leicester and the rest, as they say, is history.
Addressing the elephant – or, perhaps more fittingly, the apparition of an ancient monarch – in the room: prior to its release, the film has been criticised for its fictionalisation of real events. The facts are essentially the same – Richard III's remains were indeed buried under a car park in Leicester – but there have been accusations of Coogan, Pope and Frears' embellishment of Phillippa's ostracization, with the University of Leicester contesting the inaccurate portrayal of their involvement. Perhaps it's best then to describe the film as being 'based on true events', rather than as the 'true story' its trailer proclaims it.
Regardless, the film itself is really enjoyable and of an ilk that's consistently popular with British cinema audiences; think Calendar Girls or The Full Monty. It's ultimately low stakes but engaging, made emotionally resonant by well-crafted performances and a sensitive but not mawkish central figure to root for. Hawkins is so adept at portraying quiet vulnerability hiding a core strength, and this performance is no different. Coogan is warm and not-at-all Partridge like, and the supporting cast is rounded out by the likes of Mark Addy and Lee Ingleby.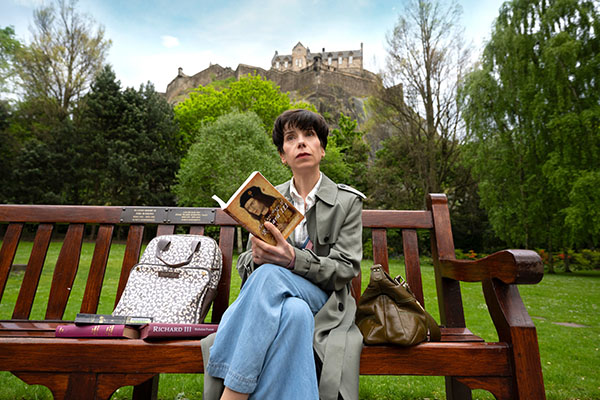 It's a rich, moving story about the manner in which one person – albeit well aided by a dedicated team – can impact history in a small but very meaningful way. It may even change perceptions of Richard III himself, often regarded as a Shakespearean villain of the highest order, encourage an interest in royal lineages or simply just offer a little insight (embellished or not) into a bizarre but substantial moment in British historical research.
The Lost King may take some liberties in its storytelling, but it's a warm, joyous experience watching how determination, resilience and sheer luck can lead to the most innocuous of places providing the most exciting of secrets.
---
The Lost King is now available to watch on digital and on demand in the UK and Europe. The film will be released in US theaters on March 24, 2023.