2022 Sundance Film Festival: 10 Films to Watch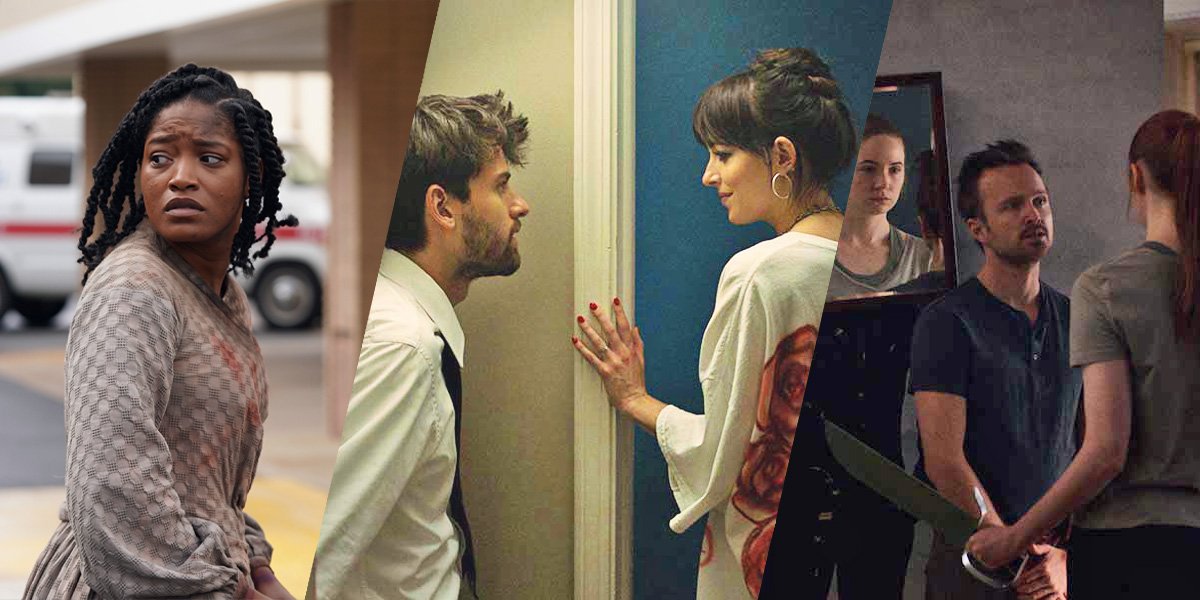 Alice, Cha Cha Real Smooth, Dual (2022 Sundance Film Festival)
The 2022 Sundance Film Festival is less than two weeks away, and here are 10 films to watch online on January 20-30, from zombie comedies to Cooper Raiff's new film.
---
The 2022 Sundance Film Festival is less than two weeks away, and the lineup looks incredible. Though the festival was initially going to take place both in person and digitally, the Sundance Institute has just made an announcement informing festivalgoers that the in-person Utah elements will be moving online, due to the Omicron variant's high transmissibility rates. Still, you'll still be able to watch some excellent films on Sundance's online platform, where there will be live premiere screenings with a three-hour premiere window as well as second screenings that will remain available for two days after each film's premiere.
Among the films that will premiere at the festival are 82 feature-length films representing 28 countries, out of which 39 films (42%) are directorial debuts, and 75 (91%) are world premieres. Also debuting at the 2022 Sundance Film Festival are 6 indie episodic projects, 59 short films and an additional 40 titles that premiered in previous editions of the festival. Virtual reality fans can look forward to 15 New Frontier projects, which will be available online (on the New Frontier Spaceship) January 20–28, with in-person augmentation and live performances also happening at artist-centered Park City venue The Craft.
Though ticket packages have been available to buy since December 17, single film tickets will go on sale on January 13 at 10am MT, and, if you're looking for recommendations on which movies to watch at the festival, you've come to the right place. Check out our list of 10 films to watch at the 2022 Sundance Film Festival, and don't forget to follow us on Twitter, Instagram and Facebook for daily updates and reviews!
---
BREAKING (892)

US DRAMATIC COMPETITION
Director: Abi Damaris Corbin
Writers: Abi Damaris Corbin & Kwame Kwei-Armah
Cast: John Boyega, Michael Kenneth Williams, Nicole Beharie, Connie Britton, Olivia Washington, Selenis Leyva
Country: United States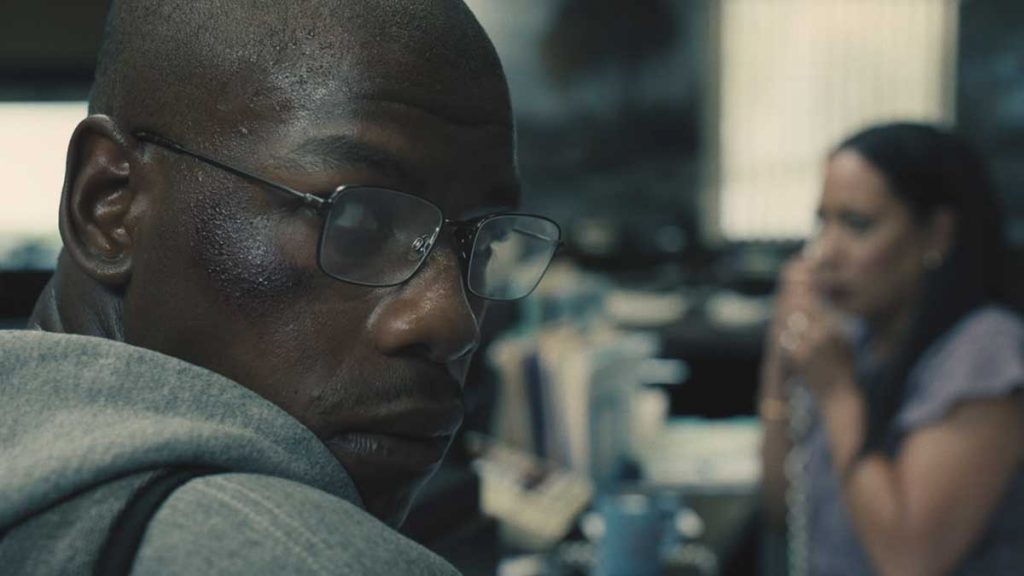 Based on 2021 article "They Didn't Have to Kill Him: The Death of Lance Corporal Brian Easley", 892 is the story of Brian Brown-Easley (John Boyega), a marine war vet who suffers from mental illness and who is struggling to reintegrate back into civilian life. When Brian's disability check fails to materialize from Veterans Affairs, he finds himself on the brink of homelessness, and the only solution that comes to his mind is walking into a Wells Fargo Bank and saying "I've got a bomb." Directed by Abi Damaris Corbin (The Suitcase) and also starring Olivia Washington (Little Fires Everywhere), Connie Britton (Promising Young Woman), Nicole Beharie (Shame), Selenis Leyva (Orange Is the New Black), and Jeffrey Donovan (Wrath of Man), 892 promises to be both gripping and extremely relevant, and we can't wait to watch the great John Boyega embody this complex, multilayered character. (S.S.)
---
ALICE

US DRAMATIC COMPETITION
Writer & Director: Krystin Ver Linden
Cast: Keke Palmer, Common, Jonny Lee Miller, Gaius Charles
Country: United States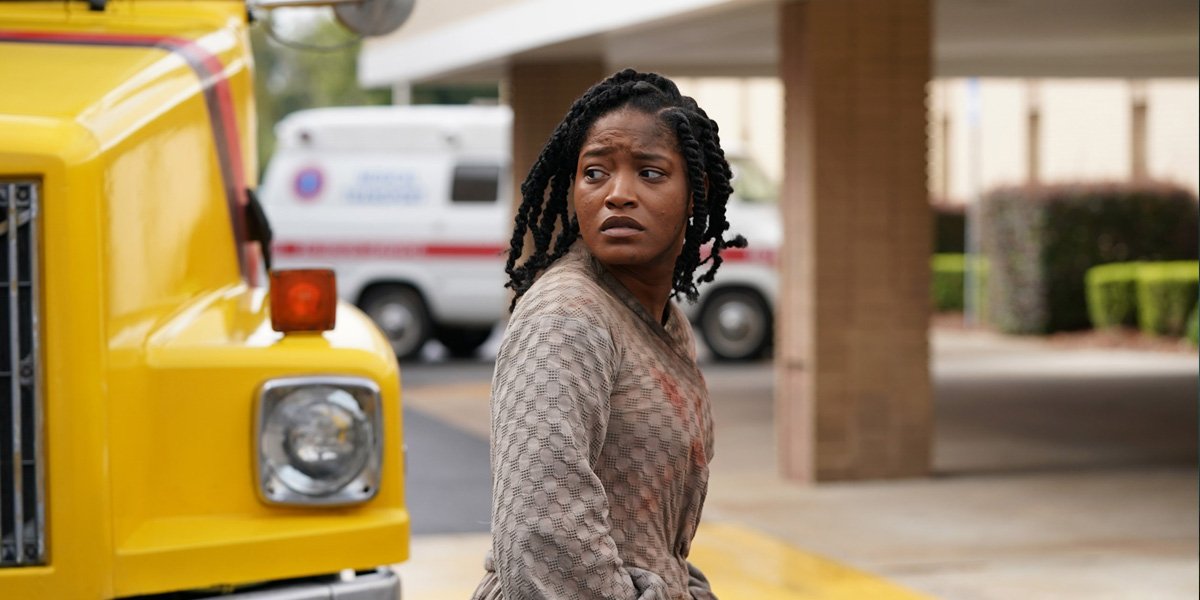 Alice centers around the titular slave, played by Keke Palmer (of Hustlers fame), who spends her days working on a rural Georgia plantation, yearning for freedom. Shockingly, after a scuffle with plantation owner Paul (Jonny Lee Miller), Alice does find that freedom, rescued on the roadside by a Black activist named Frank (Common, of
Selma and John Wick: Chapter 2), who tells her that the year is actually 1973. Inspired by true accounts of Black Americans kept in slavery more than 100 years after the end of the Civil War, writer-director Krystin Ver Linden delivers a dark fable that integrates fact with fiction to fascinating effect, and a story dealing with such timely subject matter is not to be missed.(Z.R.B.)
---
BLOOD

US DRAMATIC COMPETITION
Writer & Director: Bradley Rust Gray
Cast: Carla Juri, Takashi Ueno, Gustaf Skarsgård, Futaba Okazaki, Issey Ogata
Country: United States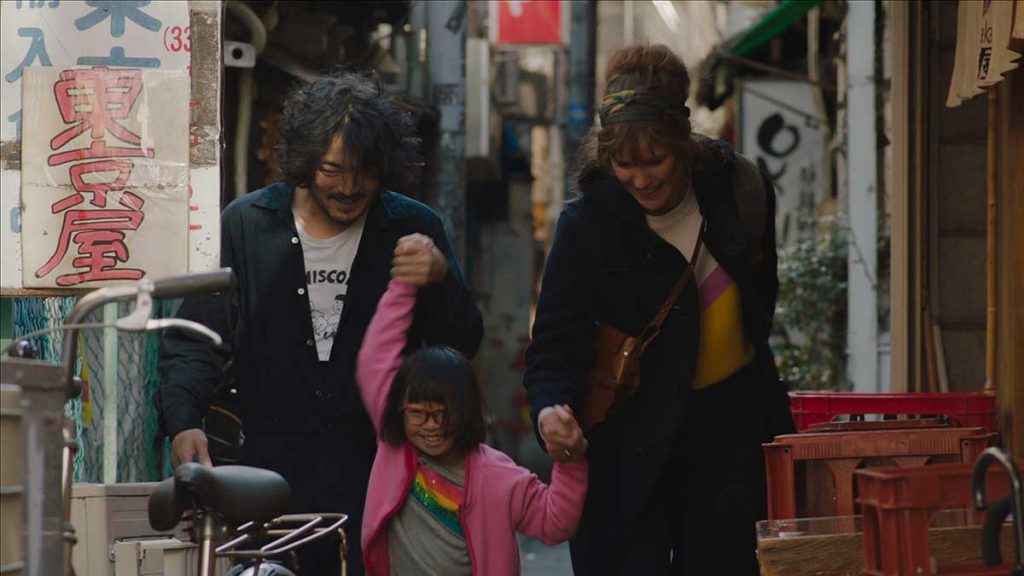 From the production company behind 2020 multi-award winner Never Rarely Sometimes Always and 2021 Sundance favorite John and the Hole comes a film that promises to be just as intriguing and meaningful. Bradley Rust Gray's (The Exploding Girl) blood revolves around a young woman named Chloe (Carla Juri, of Blade Runner 2049) who travels to Japan after the death of her husband and finds solace in the company of an old friend. But this comfort soon turns to affection, and Chloe faces the new challenge of giving herself permission to fall in love again. Not much else is known about blood, as the film is still currently in production, but the choice of setting alone puts it right at the top of our 2021 Sundance Film Festival watchlist. (S.S.)
---
CALL JANE

WORLD PREMIERE: FICTION
Director: Phyllis Nagy
Writers: Hayley Schore, Roshan Sethi
Cast: Elizabeth Banks, Sigourney Weaver, Chris Messina, Kate Mara, Wunmi Mosaku, Cory Michael Smith
Country: United States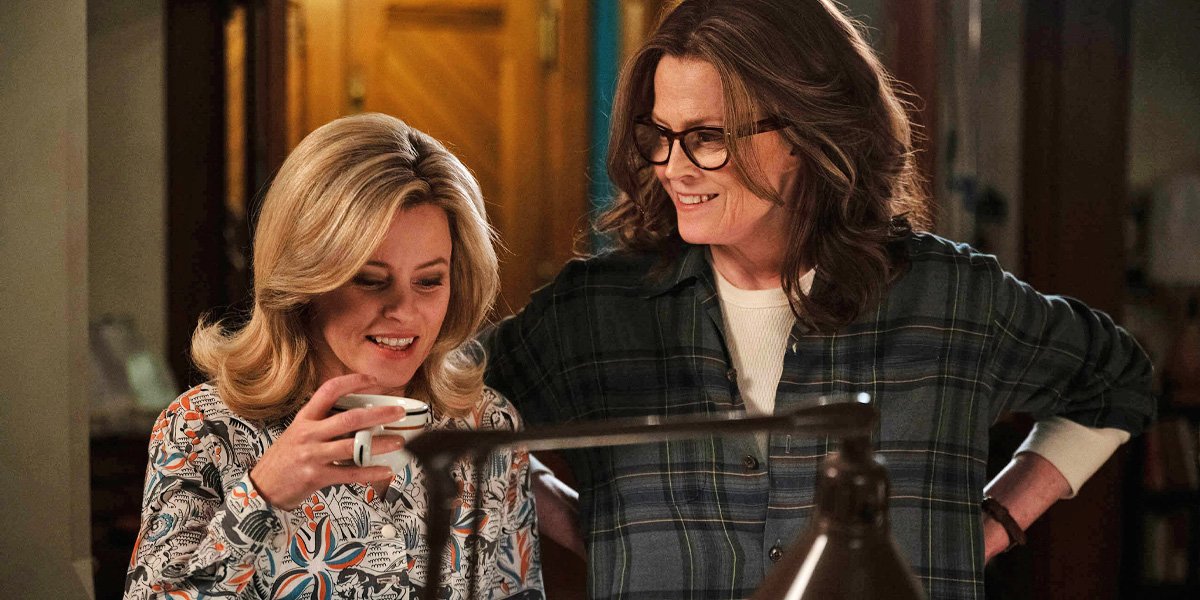 Call Jane follows the journey of suburban housewife Joy (Elizabeth Banks, of The Hunger Games and Spider-Man), who finds herself desperately seeking an abortion when her pregnancy leads to a life-threatening condiiton, only to discover that the medical establishment is unwilling to help. Therefore, she must seek out the "Janes," an organization of women who provide Joy with a safer alternative and change her life. Phyllis Nagy, the screenwriter of Carol, serves as director here, while Banks is aided by an exceptional ensemble that includes Kate Mara (Brokeback Mountain, The Martian), Sigourney Weaver (Alien, Ghostbusters), and Chris Messina (Birds of Prey, I Care a Lot). And with the all- too-relevant issues explored here, Call Jane is most definitely a must watch movie. (Z.R.B.)
---
CHA CHA REAL SMOOTH

US DRAMATIC COMPETITION
Writer & Director: Cooper Raiff
Cast: Dakota Johnson, Cooper Raiff, Vanessa Burghardt, Evan Assante, Brad Garrett, Leslie Mann
Country: United States
Cha Cha Real Smooth represents Cooper Raiff's follow-up feature to the stellar Shithouse, a standout Before Sunrise-esque romcom from 2020 that put him on the map in a major way two years ago. Here, he plays Andrew, a recent college graduate with no clear life path at the moment who spends his time party-starting at the bar and bat mitzvahs of his younger brother's classmates. However, when he befriends a local mom named Domino (Dakota Johnson, of Fifty Shades of Grey and Suspiria) and her autistic daughter Lola, he finds a new purpose for himself. Everyone's been looking forward to seeing what Raiff had up his sleeve after Shithouse, and given that the industry is already abuzz about this one, it's certainly a Sundance premiere to keep an eye on.(Z.R.B.)
---
DOS ESTACIONES

WORLD CINEMA DRAMATIC COMPETITION
Director: Juan Pablo González
Writers: Juan Pablo González, Ana Isabel Fernández & Ilana Coleman
Cast: Teresa Sánchez, Tatín Vera, Rafaela Fuentes, Manuel García-Rulfo
Country: Mexico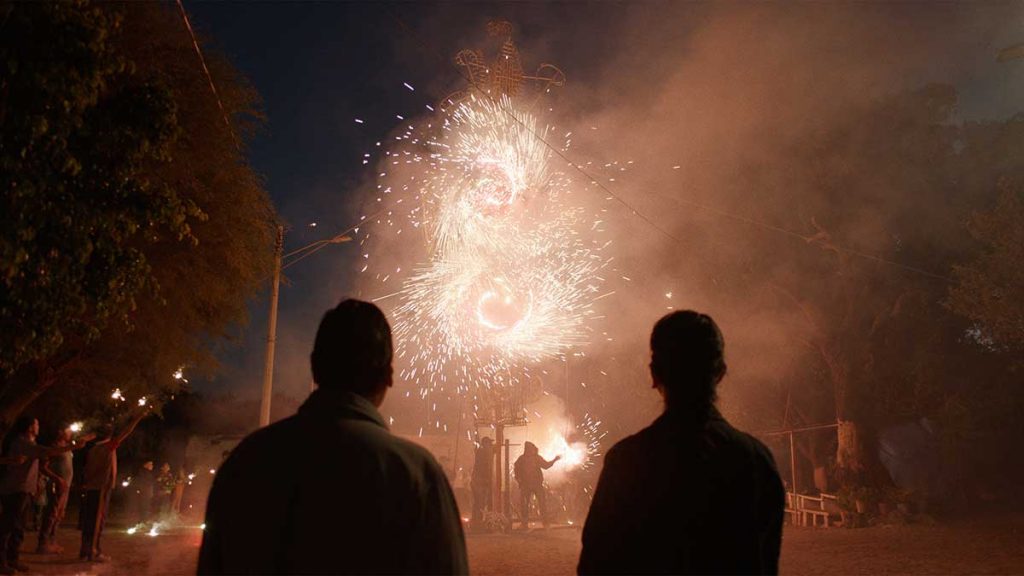 Director Juan Pablo González (Caballerango) was recently named one of Filmmaker Magazine's "25 New Faces of Independent Film", and Dos Estaciones is the first feature-length film that he also co-wrote and co-edited. Made with the support of the Venice Biennale College Cinema, Sundance's Creative Producing Fellowship and the Tribeca Film Institute, among others, this Mexican production is set in the bucolic hills of the Jalisco highlands, where the iron-willed, last local owner of a tequila plant (played by Teresa Sánchez, of The Chambermaid) faces the impending collapse of the factory, and fights to keep her family's legacy alive as she deals with forces out of her control. Not to be missed. (S.S.)
---
DUAL

US DRAMATIC COMPETITION
Writer & Director: Riley Stearns
Cast: Karen Gillan, Aaron Paul, Beulah Koale
Country: United States
See Also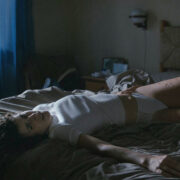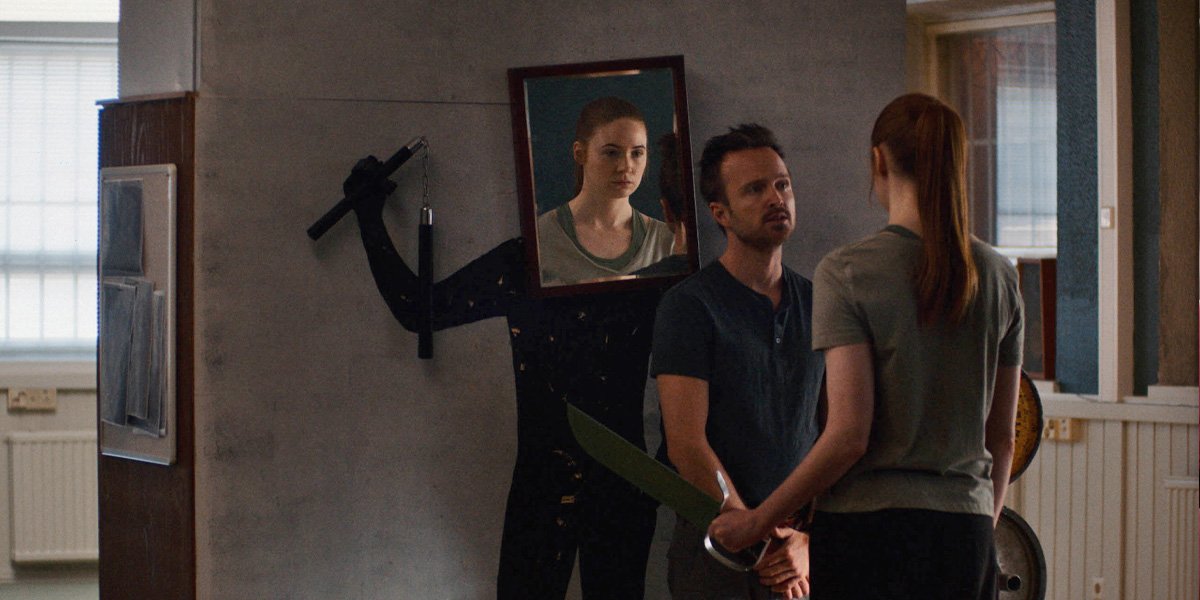 Dual is writer-director Riley Stearns first feature since the scathing The Art of Self-Defense in 2019, and it's poised to be a big breakthrough at this year's Sundance with the pedigree of the cast and crew involved. In the near future, a woman named Sara (Karen Gillan, of Guardians of the Galaxy and Jumanji: Welcome to the Jungle) hears that she is terminally ill, and to save her family from the pain of her death, she opts for a cloning procedure, where she is subsequently asked to train the clone to act like her. However, when she makes a miraculous recovery, Sara decides she no longer wants the clone, but such matters are not so simply resolved in this time, as, by law, Sara and her clone must dual to the death to see which one is allowed to survive. Co-starring Aaron Paul (Breaking Bad), this sci-fi actioner sure looks to be one of the most thrilling and thought-provoking films of the fest.(Z.R.B.)
---
GOOD LUCK TO YOU, LEO GRANDE

WORLD PREMIERE: FICTION
Director: Sophie Hyde
Writer: Katy Brand
Cast: Emma Thompson, Daryl McCormack, Isabella Laughland
Country: United Kingdom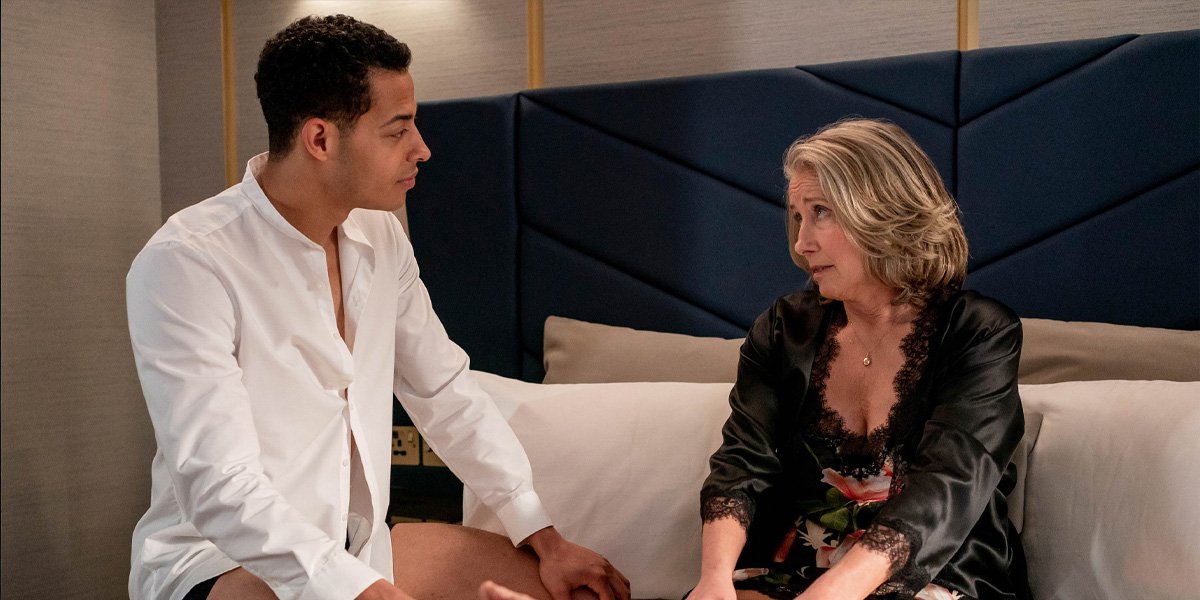 Back in 2013, director Sophie Hyde's debut feature drama 52 Tuesdays won the Directing Award at Sundance and the Crystal Bear at the Berlinale. This year, the director returns to the festival with the story of Nancy Stokes (Emma Thompson, of Late Night and Cruella), a retired school teacher who yearns for some adventure, and some sex, something that was never on offer with her husband, who's now gone. On a quest to experience good sex, Nancy hires a young sex worker named Leo Grande (Daryl McCormack, of Vikings and Peaky Blinders), whom he meets in an anonymous out-of-town hotel room. But the unexpected happens: Leo has a lot of opinions to share, though he might not always tell the truth, and the two end up having a conversation. The film depicts three rendezvous between our two protagonists, exploring the power dynamics shifts that take place as their made up personas begin to fade. Good Luck to You, Leo Grande would seem to be one of the most intriguingly original films at Sundance 2021, and we can't wait to find out more. (S.S.)
---
MY OLD SCHOOL

WORLD PREMIERE: NON FICTION
Writer & Director: Jono McLeod
Cast: Alan Cumming
Country: United Kingdom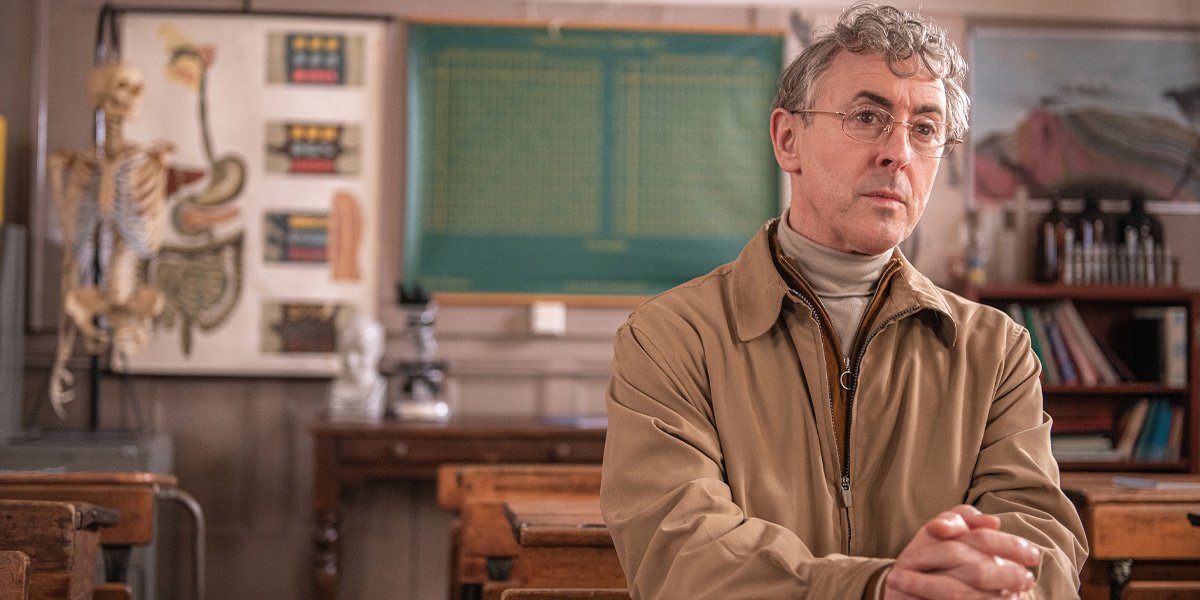 Director Jono McLeod began his career first as a reporter for Scottish TV news and then as a filmmaker documentaries and factual shows at BBC Scotland and various UK networks. My Old School is his first feature film and it takes us back to 1993, in Glasgow, Scotland, where a 16-year-old boy, who was presumed to have previously been home schooled in Canada by his recently deceased opera diva mother, enrolled in a secondary school and convinced everyone that he was a genius, and that he was destined to do great things. But it turns out that the young boy had a secret that, many years later, would earn him the title of Scotland's most notorious impostor. What's really fascinating about McLeod's project is that, while the film does contain the boy's real voice, the face you'll see is that of the great Alan Cumming (The Good Wife, "Cabaret" on the West End and Broadway), who lip-syncs to words from real interviews. The intriguing story told in the film, as well as the innovative format in which it is told and the talent involved, make My Old School a must watch at the festival. (S.S.)
---
WHEN YOU FINISH SAVING THE WORLD

WORLD PREMIERE: FICTION
Writer & director: Jesse Eisenberg
Cast: Julianne Moore, Finn Wolfhard
Country: United States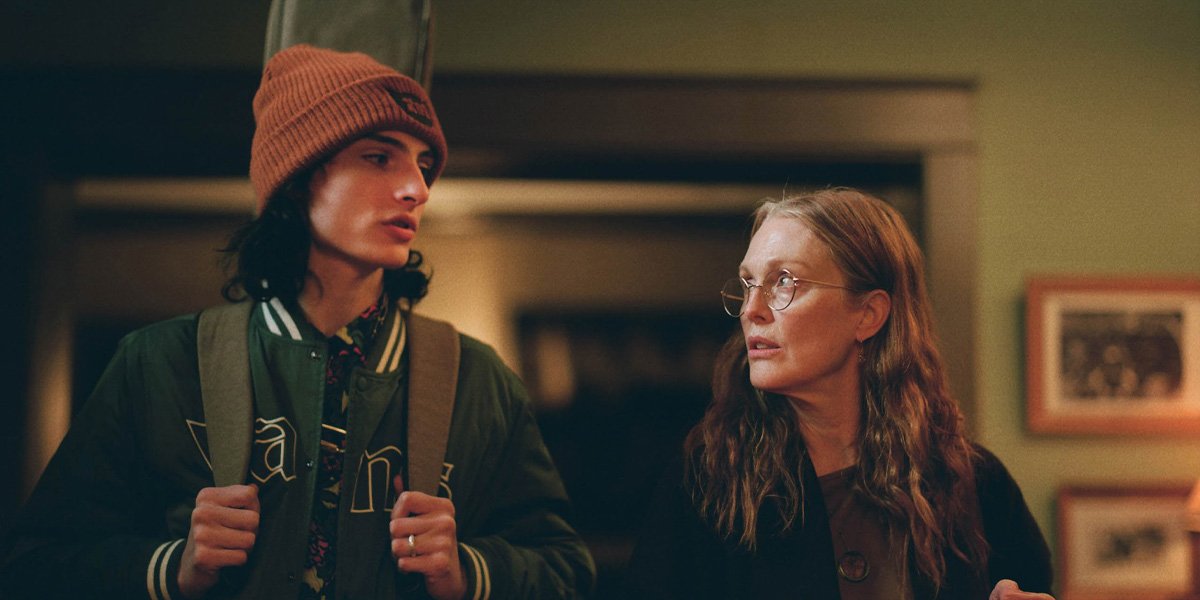 When You Finish Saving the World serves as actor Jesse Eisenberg's (The Social Network, Batman v Superman: Dawn of Justice) directorial debut, based on his 2020 audio drama of the same name. Centered on a conflict between high school student Ziggy (Finn Wolfhard, of Stranger Things and Ghostbusters: Afterlife), who performs original folk- rock songs for his online fan base from his bedroom home studio, and his edgy mother Evelyn (Julianne Moore, of Boogie Nights and The Hunger Games: Mockingjay), who runs a shelter for survivors of domestic abuse, the story explores parents and children struggling to connect across the generational chasm through Eisenberg's sincere and sharp-witted script. And, with sure-to-be powerhouse performances from big names like Wolfhard and Moore, this is one most festgoers won't want to miss.(Z.R.B.)
---
10 MORE FILMS TO WATCH AT THE 2022 SUNDANCE FILM FESTIVAL:
---
The 2022 Sundance Film Festival will take place both online and in person on January 10-20, 2022.