6 Reasons why Stranger Things is the Perfect Binge Watch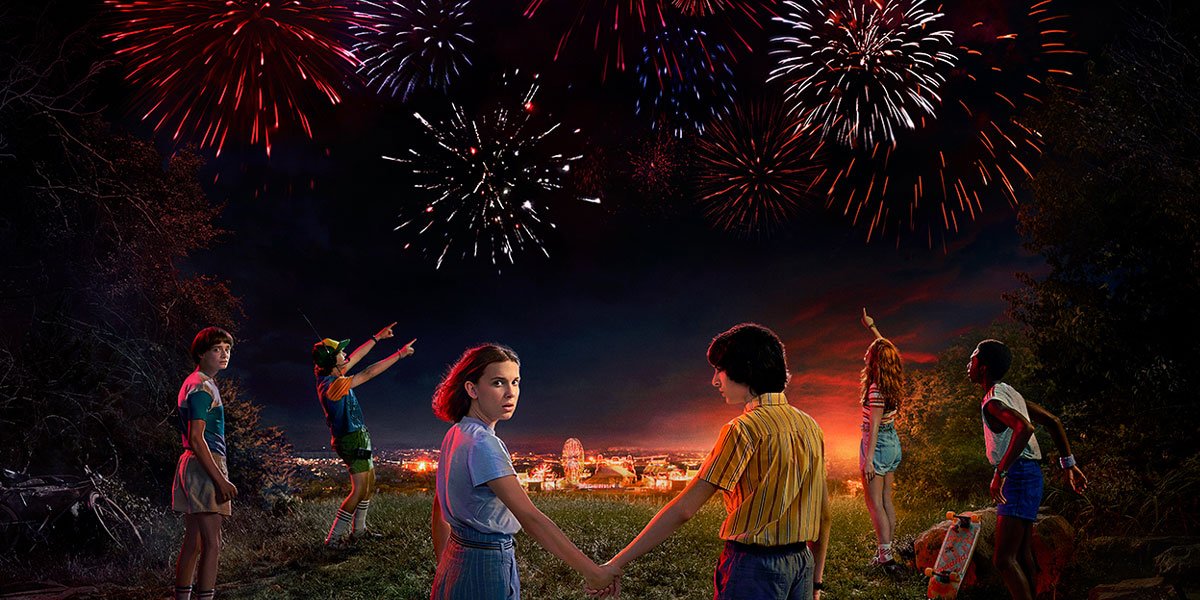 Stranger Things: Poster for Season 3 (Netflix)
Stranger Things is one of Netflix's best-known, most critically acclaimed shows. Here's why it should be your next binge-watch.
---
If you haven't already heard of Stranger Things, the show's three seasons, written by Ross and Matt Duffer (Hidden, Wayward Pines), all take place in the fictional town of Hawkins, Indiana. The first season follows a group of friends, Mike (Finn Wolfhard), Dustin (Gaten Matarazzo) and Lucas (Caleb McLaughlin), as one of their friends, Will (Noah Schnapp) goes missing and the others notice strange occurrences around his disappearance. Through the seasons, we follow these characters as well as a range of others, such as Will's mother, Joyce (Winona Ryder) and the town's police chief Hopper (David Harbour). Will's disappearance leads to the discovery of Eleven (Millie Bobby Brown), a child escapee from Hawkins Nation Laboratory, and the laboratory's creation of a portal to an alternative universe known as the Upside Down.
It is fair to say that, right now more than ever before, TV shows are a vital part of most people's self-isolation routines. While we cannot be out engaging with the world and people around us, we rely on partaking in various forms of media to keep ourselves active. The ideal watch right now are shows that we can all truly immerse ourselves in, and what's a better way to truly draw yourself into a show than binge-watching it. In my opinion, there's no better show to watch, episode after episode, than Netflix's Stranger Things. Apart from its overall engaging and unique premise and a star-studded cast of both known and new talent, here are 6 reasons why Stranger Things is the perfect isolation binge-watch.
---

1. THE OVERALL NOSTALGIA FACTOR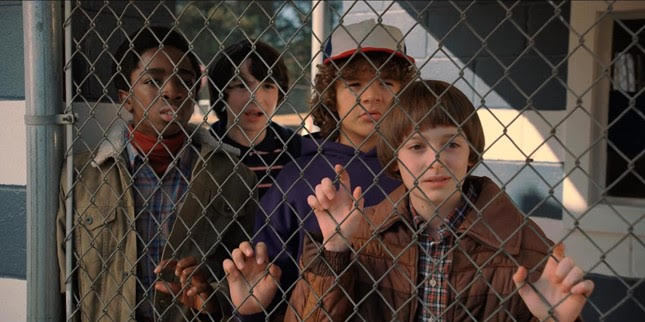 From fashion to music, Stranger Things incorporates instantly recognisable elements of the 1980s, resulting in it being incredibly nostalgic. The show draws inspiration from classic 80s film such as The Goonies, E.T and Stand by Me, allowing Stranger Things to tap into not only nostalgia for the 1980s but our overall nostalgia of childhood, making you think back to your childhood, no matter when it was. The main characters of the show are all children, something which you don't see too often in mainstream TV: not only are the characters children, but the immensely talented actors who play them are all appropriately aged. Seeing the story from what is primarily a younger point of view brings back an element of childhood excitement towards the unknown, as well as putting children in the position of adults when it comes to decision making. Stranger Things' illustration of childhood imagination, curiosity and simpler times, such as biking with friends around your hometown, alongside its array of references makes it feel like an already well-loved classic that you can easily re-watch again and again.
---

2. THE SHOW'S ORIGINAL SCORE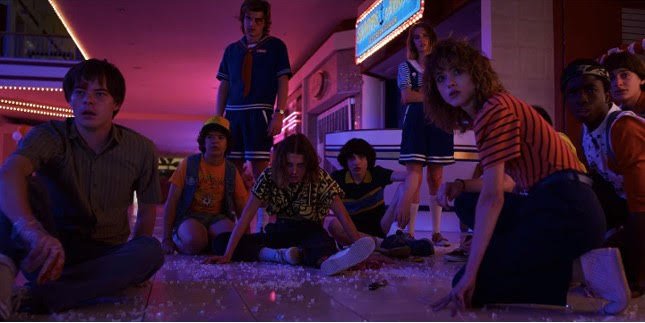 Alongside its use of classic 80s hits such as The Clash's Should I Stay or Should I Go, the Stranger Things original score written by Michael Stein and Kyle Dixon heavily enhances the nostalgia of the show. With its use of electronica and synth being reminiscent of the music found in original 80s films, television and games. It's no surprise that Stranger Things' main theme has become so popular that it has made its way out of the show and into a variety of mainstream music mashups, given its already iconic status.
---

3. FAN THEORIES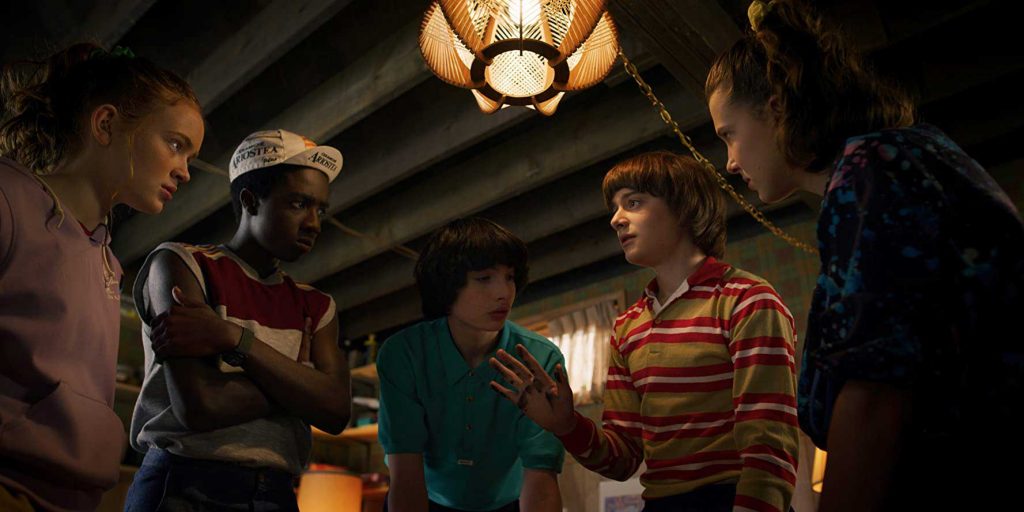 When it comes to theorising, no one does it better than Stranger Things' fans. The show's overall tone of mystery, mixed with paranormal and horror, makes it the perfect inspiration for pages upon pages of theories and predictions as to where future episodes will lead the characters. With the show itself being known for dropping hints through its teaser trailers, it's only natural that hardcore fans have been scrutinising every detail of the series. Given that the show already has three released seasons out there, theories are spanning back to Stranger Things' very beginning, across various social media platforms. Watching the show opens a world of fan theories, making the wait for Season 4 a little more fun.
---

4. THE CONSPIRACIES THAT INSPIRED THE SHOW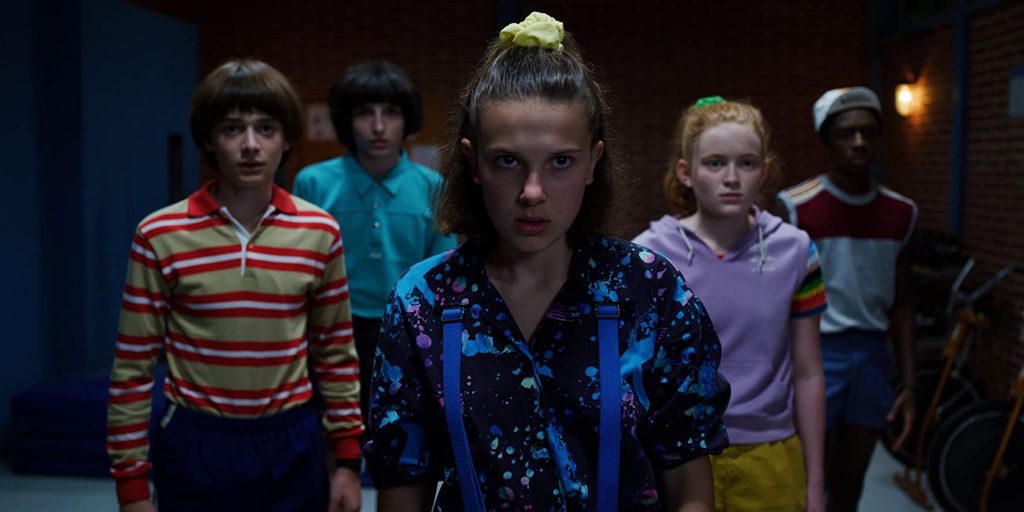 Stranger Things' creators, The Duffer Brothers, took inspiration for the show from rumoured experiments that took place in the 1980s, with the series initially being called Montauk after the apparent location of these experiments. The Montauk project consisted of rumoured government experiments and research into the development of psychological warfare, in fields such as time travel, teleportation and mind control. As well as inspiring Stranger Things, the Montauk conspiracies were also the muse behind Thomas Pynchon's 2013 novel Bleeding Edge and the 2014 documentary film Montauk Chronicles, directed by Christopher P. Garetano. As well as the Montauk conspiracy, Stranger Things' writers took inspiration from another Government program known as Project MKUltra. Which is also directly referenced in Stranger Things' first season.
---

5. TIE-IN BOOKS AND COMICS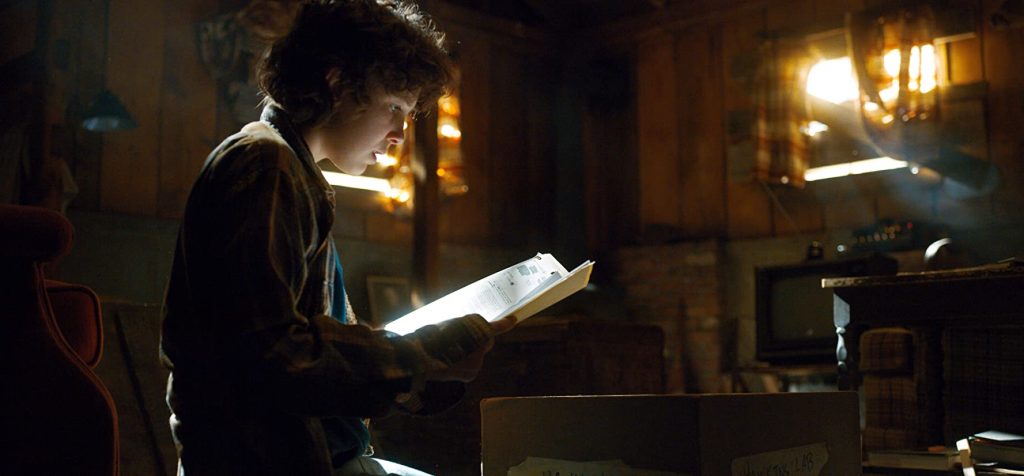 It's always a little sad finishing the last episode of a show, especially now. Luckily, Stranger Things has made it off the screen and onto the page with an entire line up of novels and comic books which all tie into the show. Meaning that they are all official and confirmed canon. In collaboration with Netflix, the publisher Penguin Random House began releasing a series of books related to Stranger Things in late 2018. With books ranging from behind the scenes guides to prequel novels. It was then announced that Stranger Things would also receive a multi-part comic book series with Dark Horse Comics, as well as a graphic novel, which is scheduled to be released on October 13th, 2020.
---

6. A CONFIRMED SEASON 4
Due to the growing popularity of the show, it was no surprise to fans in October of 2019 when it was confirmed that Stranger Things would be returning for a fourth season. Since the show started filming in February this year, it unfortunately had to stop shooting in March because of Covid-19, only a month after production began. However, although the release date is uncertain for now, the confirmed return of the show's popular characters has already got fans in a frenzy. And the confirmation of more Stranger Things certainly gives both long time and new viewers of the show something to look forward to.