John and the Hole: Film Review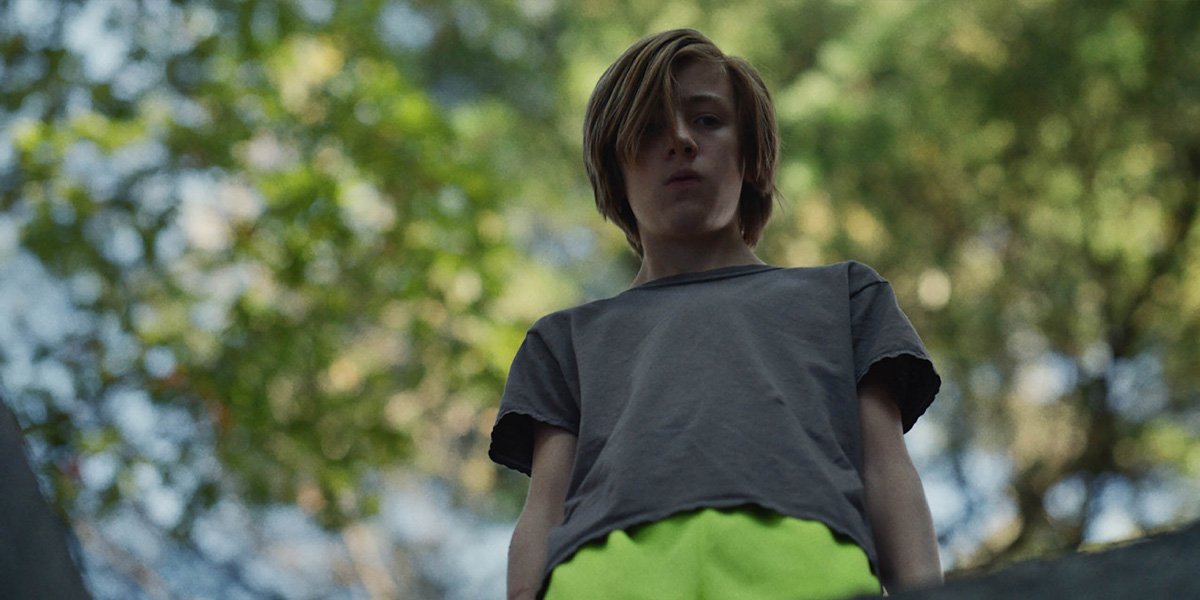 Charlie Shotwell in John and the Hole by Pascual Sisto (Sundance Institute | Paul Özgür)
John and the Hole is the flawed but wonderfully twisted story of a 13-year-old boy who finds an inventive way to distance himself from his family.
---

Don't be fooled by the fact that John and the Hole 's protagonist is a 13 year-old boy: Pascual Sisto's feature-length directorial debut is not a coming-of-age story. In fact, it couldn't be further from it. Adapted from screenwriter Nicolás Giacobone's (Birdman, or The Unexpected Virtue of Ignorance) own novella "El Pozo" ("The Hole"), this deceptively simple story centres around John (Charlie Shotwell, of Captain Fantastic and The Nest), a 13-year-old boy who one day decides it's time for him to become an adult. Having recently discovered an unfinished bunker in his garden – that is, as his parents explain, "an underground hole that people build in case something bad happens", John makes the conscius decision to (spoiler alert) trap his mother Anna (Jennifer Ehle, of Zero Dark Thirty), his father Brad (Michael C. Hall, of Dexter), and his older sister Laurie (Taissa Farmiga, of The Bling Ring) in it, and take ownership of the house as its sole resident.
From this description alone, it's easy to understand why Sundance audiences have been comparing the film to Chris Columbus' Home Alone, which also features a young boy who suddenly finds himself alone in his own parents' house. Yet, the fundamental difference between these two films is that, while Home Alone invites us to root for its resourceful, sympathetic hero as he attempts to prevent a burglary, John and the Hole doesn't really care whether of not we like its protagonist.
Right from its meaningful opening scene, consisting of a claustrophobic close-up of John as he's being incessantly questioned by a teacher in class, director Pascual Sisto shows us a young boy who carries a huge deal of high expectations on his shoulders, and who is constantly judged by the people around him for not doing well enough. Yet, there is a carefully crafted, disquieting sense of detachment – reminiscent, at times, of Yorgos Lanthimos – that prevents us from developing any empathy towards John, as well as any of the film's characters. While the film's meticulously developed separation between the audience and its characters is bound to divide audiences, it is also what makes John and the Hole so uniquely haunting and captivating.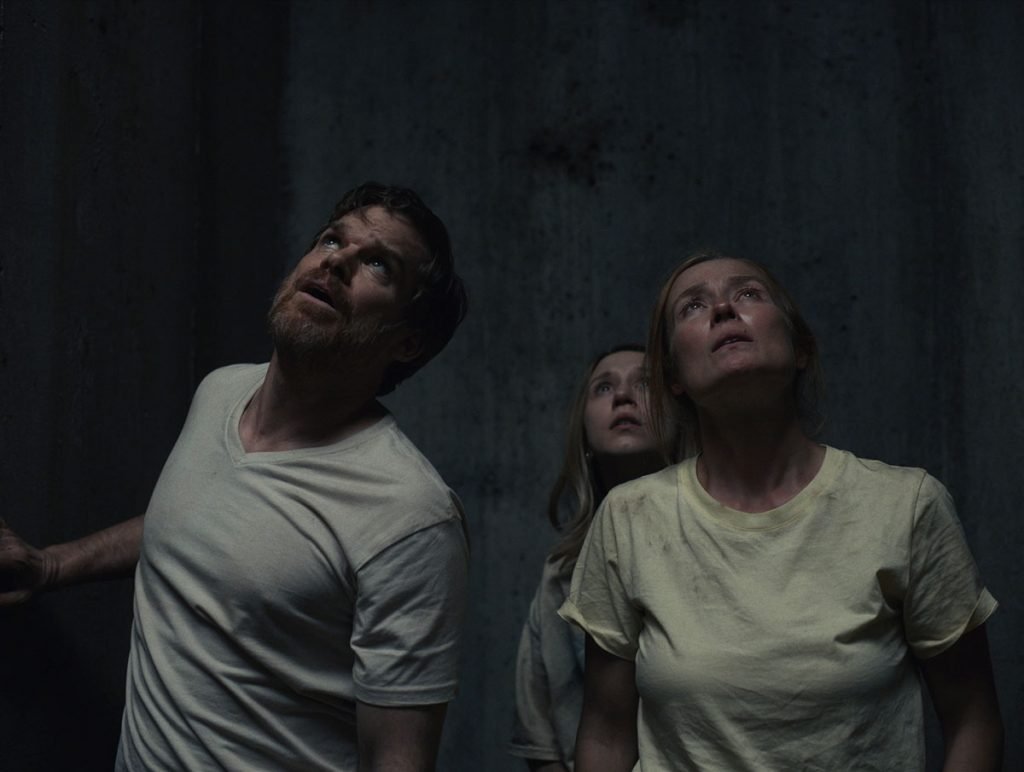 From a technical point of view, John and the Hole is a very impressive film. Cinematographer Paul Ozgur (Embattled) draws us into the movie's eerie atmosphere with stunning scenes and unusual low and high angles, juxtaposing the colorful, natural environment of John's garden with man-made concrete constructions that become all the more imposing with their sharp angles and desaturated facades. Sound designer Nicolas Becker (Gravity) masterfully conveys the film's unsettling undertones, with sinister ticking sounds alerting us of impending danger, and rhytmic noises that often originate from the characters themselves, but are cleverly reprised in the score, successfully building up tension. A sense of quiet sadness and brief moments of irony drive us through the narrative, keeping our eyes glued to the screen, and conveying a very specific, unshakeable feeling as we wait to find out how this unusual story will end.
I won't ruin your experience by revealing the ending, as that would affect how you watch the film, but don't expect to find any big twists in the movie. In fact, if you think you know where John and the Hole is headed, you're probably right. Yet, that doesn't mean that you can't enjoy the film for what it is – a well-crafted, wonderfully disquieting tale whose narrative structure may not excel, but that is guaranteed to stay with you for a long time.
---
John and the Hole premiered at the 2021 Sundance Film Festival on Friday, January 29, 2021. The film was released globally in theaters Friday, August 6, 2021, and is now available to watch on digital and on demand.