Little Fires Everywhere: Heroes, Villains and Everything in Between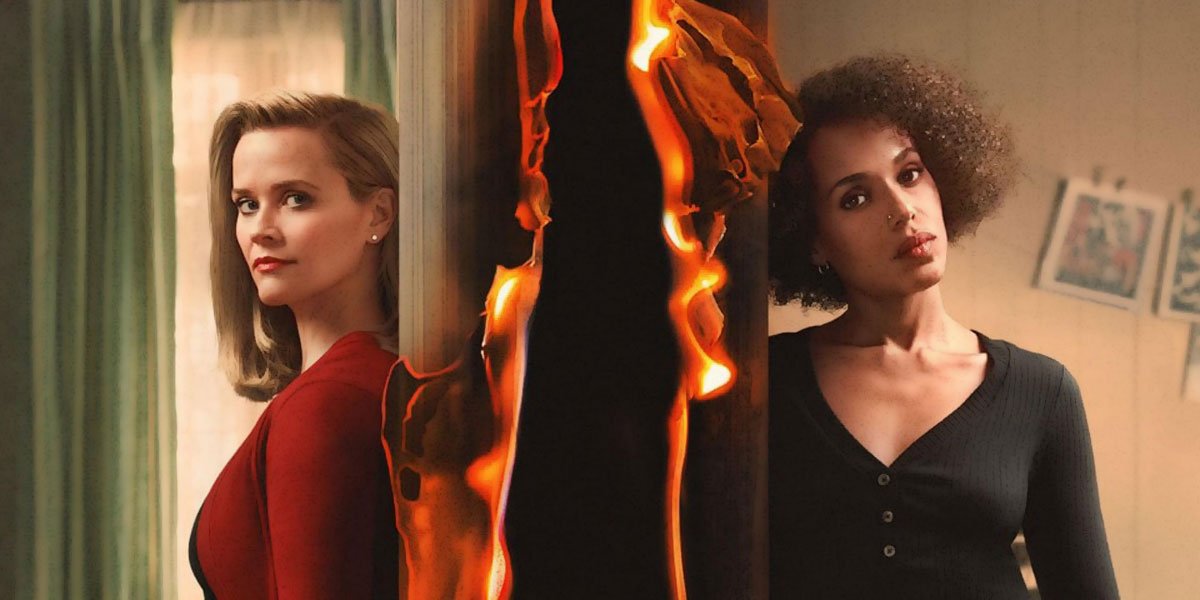 Kerry Washington and Reese Witherspoon in Little Fires Everywhere (Hulu)
Little Fires Everywhere tackles motherhood, identity and terrible life choices through complex, compelling characters that are neither good nor bad, but somewhere in between.
---

Hulu's adaptation of Celeste Ng's 2017 bestselling novel begins with a fire. A house has been burned to the ground, and a policeman explains to the owners, picture-perfect couple Elena (Reese Witherspoon) and Bill Richardson (Joshua Jackson), that the fire has ben set intentionally. He then proceeds to enquire on the whereabouts of their youngest, troublemaking daughter Izzy (Megan Stott), suggesting that she might have had something to do with it, and we soon learn that she's nowhere to be found. "If Izzy didn't do this, then who did?", the policeman asks, and we know that, behind Elena's sorrowful expression, hides a story to be told. In fact, we won't to find out who burnt down the house until the very end of the season, when looking for the culprit won't matter as much as uncovering the truth on a different, much more disturbing kind of fire.
Produced, among others, by Reese Witherspoon and Kerry Washington's production companies, Little Fires Everywhere is about the houses we metaphorically burn down with the secrets we choose to keep. It's about the bad choices we make for good reasons, the cages we build to protect those we love, and the families we destroy in the process. The leading ladies of Liz Tigelaar's compelling mini-series – upper-class suburban mum Elena and bohemian artist mum Mia (Kerry Washington) – might be polar opposites, but they have a lot more in common that it would initially appear when they first meet, with the former agreening to rent out her flat to the latter. In fact, if matters of class, upbringing and lifestyle might immediately highlight noticeable differences between the two women, there are also important aspects that make them both as fundamentally flawed as one another.
"If Izzy didn't do this, then who did?"

Lou (Colby French)
Elena (Witherspoon) is a successful journalist with connections all over town and the habit of meddling in everyone's business. Mother of four high-achieving, eccentrically-named children, she is a native to the model city of Shaker Heights and has a very specific idea of what constitutes justice. In fact, Elena believes to be acting out of altruism when she makes the decision to rent out her flat to Mia (Kerry Washington), a single mother who she believes to have been living in her car up till then. Instead, interfering with Mia's life and making assumptions about her background soon becomes an obsessive habit that breaks Elena's perfect facade, slowly revealing her true colours.
At the same time, Mia is far from perfect herself. Single mother to teenage daughter Pearl (Lexi Underwood), she's a struggling artist who's always on the move from one town to the other. Empathetic and altruistic, she has a powerful bond with her daughter, a bizarre artistic routine that involves burning objects and photographs and a secretive attitude towards her past – Pearl's mysterious father included. Just like Elena, she's a mother with a strong sense of duty and the tendency to make assumptions about others. And, just like Elena, she has a secret to hide.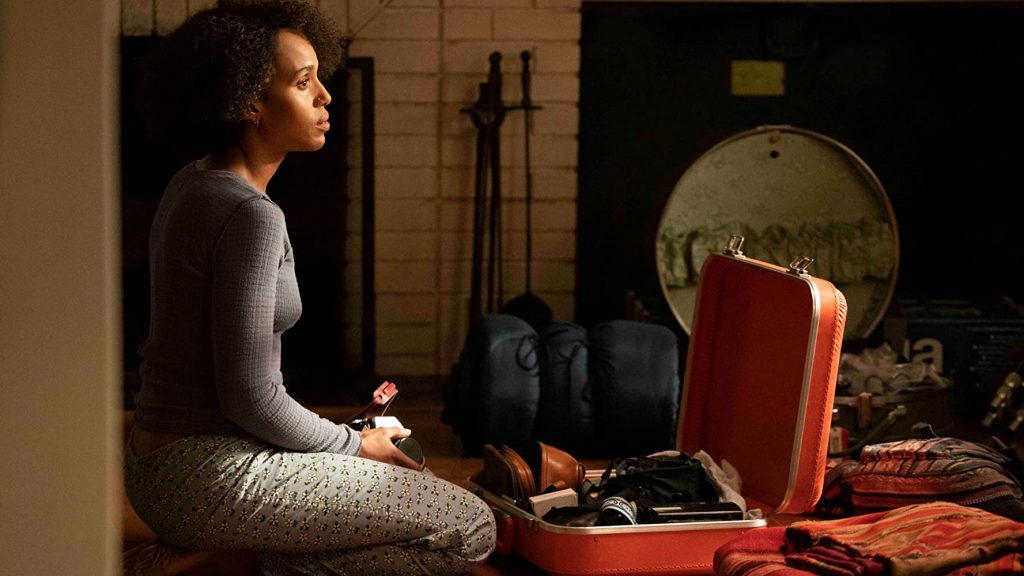 The secrets Little Fires Everywhere is made of have to do with the choices we make that define us as human beings, and the show's clever format is key in delivering its message effectively. In fact, while the drama begins right from the very beginning, with a mystery to solve regarding a house that has been burnt to the ground and a series of stand-offs between our two leading ladies and their respective families, it is only towards the end of the show, when we're presented with younger versions of Elena and Mia, that we really start to understand these beautifully complex characters.
Human beings have the tendency to make assumptions about others, judging their actions on whether they're right or wrong, and it's precisely in our inability to distinguish the hero of the story from its villain that Little Fires Everywhere's strength resides. In an intricate play within a play (or, in cinematic terms, mise-en-abîme), as the two leading ladies constantly and ruthlessly judge one another, so do we. Used to pointing fingers and accustomed to recognising good from evil in films just as in real life, the audience plays an active role in establishing right from wrong. As more secrets are revealed and our moral beliefs are put into question, our sympathies constantly shift between a character and the other, until we come to realise that there are no heroes and villains in Little Fires Everywhere, but only lonely, vulnerable survivors dealing with the consequences of the choices they made in their youth.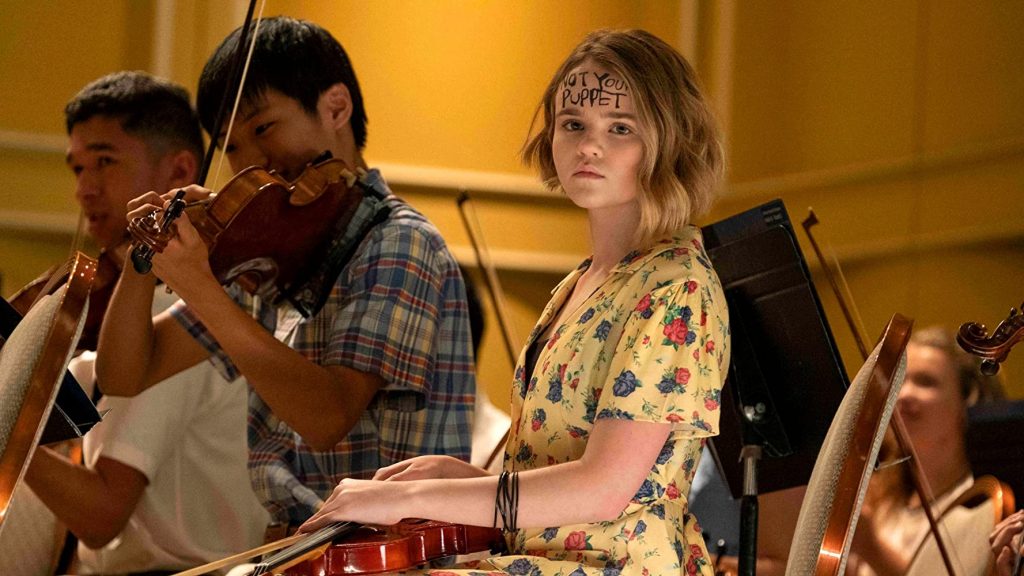 Little Fires Everywhere is a well-crafted drama with believable, multi-layered characters, that tackles issues of motherhood, identity and human nature with intelligence and courage. As secrets are revealed and mysteries are solved, not only does the show present us with important lessons on life, growth and individuality, but it invites us to be kind to one another by showing us that everyone of us is the result of an endless cycle of neglect, disappointment, fear, dissatisfaction and guilt. Though the show sometimes attempts to approach too many issues – resulting in one too many scenes involving hair-buring, gender-shaming, labelling, meaningless sex and revelations about past affairs, Little Fires Everywhere is still an impressive, meaningful investigation into what it means to be a mother, an individual and a human being.
---
Little Fires Everywhere is now available to stream.
---
WATCH LITTLE FIRES EVERYWHERE:
---
JOIN US!
Be among the first to receive our monthly updates with film news, movie-inspired recipes and exclusive content! You'll only hear from us once a month. #nospam