The 20 Best Films of 2020 (According to Us)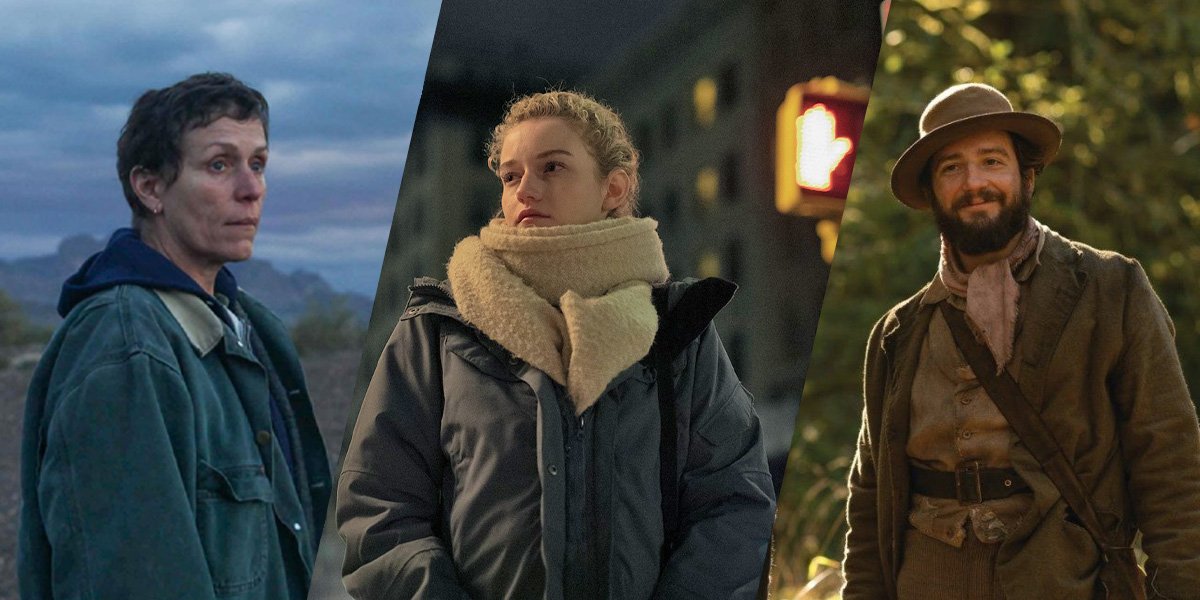 Nomadland, The Assistant, First Cow (Searchlight Pictures / Bleeker Street / A24)
From Bad Education to Promising Young Woman, take a look at the 20 best films of 2020, according to 17 of Loud and Clear 's staff writers.

It wasn't easy to come up with a list of best films of the year, even more so when the year in question was defined by postponed releases, digital screenings, and significant changes in the industry. Yet, even in the middle of a global pandemic, 2020 still gave us some really great movies, out of which at least four films were directed by women, at least five were debuts, three were part of one of the greatest anthology series ever made, and many were festival releases. It's been a great year for documentaries, with films such as Boys State, City Hall, Collective, Dick Johnson Is Dead, On the Record, and Time tackling important, timely topics, and for animation, with AppleTV+'s Wolfwalkers, Disney/Pixar's Soul, and Netflix's Over The Moon all standing as potential Oscar contenders. As we faced cinema closures all over the world, streaming platforms came to the rescue with an impressive number of excellent films: Netflix alone gave us Da 5 Bloods, His House, I'm Thinking of Ending Things, The Life Ahead, Ma Rainey's Black Bottom, Mank, and The Trial of the Chicago 7 this year, while Hamilton (Disney+), Bad Education (HBO), Borat: Subsequent Moviefilm (Amazon Prime Video), Palm Springs and Happiest Season (Hulu) kept us company during lockdown, making a difficult year a little better.
Without further ado, let's take a look at the 20 best films of 2020, according to 17 of our staff writers. The list only includes movies that have had their first release somewhere in the world in the year 2020, not counting film festival debuts. Don't forget to also check out our critics' individual rankings behind this link.
---
THE 20 BEST FILMS OF 2020:
11-20
20. Borat: Subsequent Movie Film
19. Bad Education
18. On the Rocks
17. Da 5 Bloods
16. Emma.
15. Boys State
14. Mangrove
13. Palm Springs
12. Never Rarely Sometimes Always
11. Wolfwalkers
---
10. SHITHOUSE
Director & Writer: Cooper Raiff
Full review: Loneliness and Unexpected Connections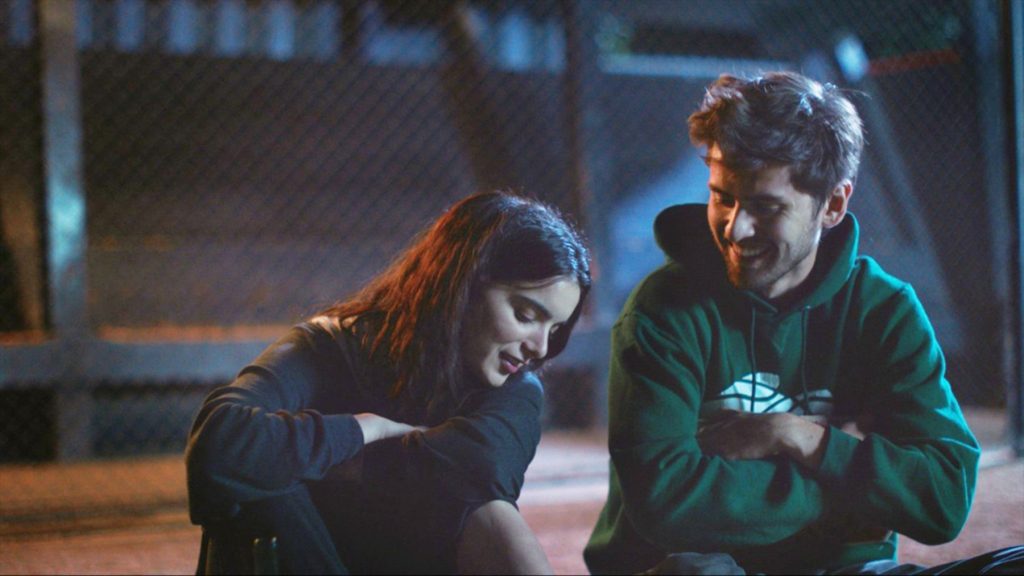 The feature debut of writer, director, and actor Cooper Raiff, Shithouse tells the story of Alex, a lonely freshman at an LA university who has not yet made any friends and wants to transfer to a community college to be closer to his family. One night, Alex decides to step outside his comfort zone and attend a party at "shithouse," where he meets his RA Maggie. As he and Maggie spend the night together on a late-night adventure across campus and into town, he discovers an unexpected connection until a shocking discovery the next morning turns his world upside down. A charming comedy full of amusing and awkwardly relatable moments, Shithouse perfectly captures the contemporary college experience with a remarkable attention to detail that very few films of its kind try to grasp. Most impressive is Raiff's talent behind and in front of the camera with his memorable performance as the instantly likable and familiar Alex and a thoughtful screenplay with natural dialogue and organic conversation scenes that craft a compelling narrative of loneliness and connection. (N.G.)
---
9. MANK
Director: David Fincher
Writer: Jack Fincher
Full review: The Finchers Take On Citizen Kane's Origins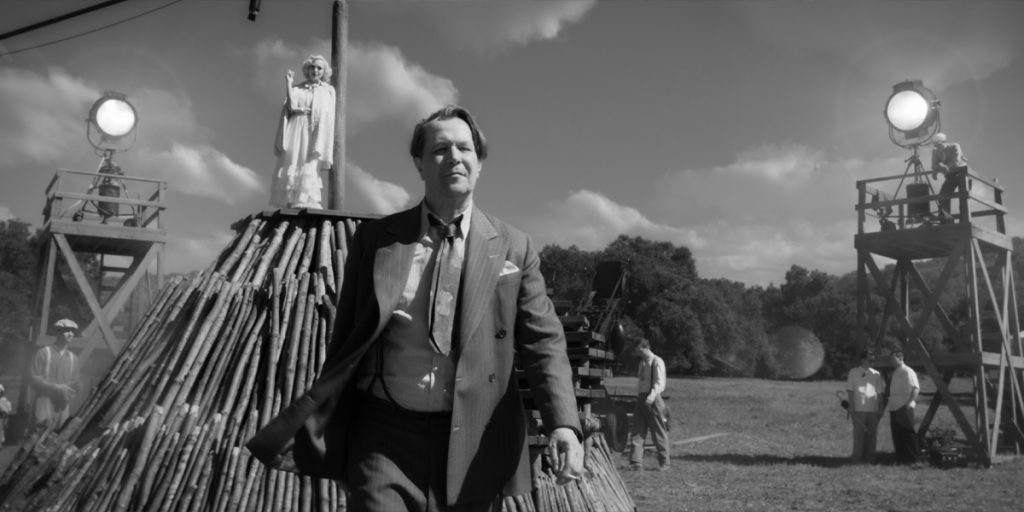 Let's start with the surface appeal – Mank is one of 2020's most startlingly gorgeous and well-crafted films. From a unique and memorable score from Trent Reznor and Atticus Ross to some of the most luscious cinematography of the year from Erik Messerschmidt, Mank is a feast for the senses. Yet, it's more. Adapting a screenplay from his dad, David Fincher has crafted a film a film which ably deconstructs Citizen Kane while also evolving its themes for a more direct application to today's world. The screenplay manages to simultaneously emulate, modernize, and criticize Golden Age film writing in a way that becomes more rewarding on each subsequence viewing. Mank's structure allows Fincher to use one writer's struggle against the system as an allegory for all people struggling against entrenched power structures. Last, but certainly not least, the film benefits from a truly tremendous ensemble featuring what is perhaps 2020's breakout performance: Amanda Seyfried as Marion Davis. Mank is one of the year's best and most insightful films. (B.O.)
---
8. THE FATHER
Director: Florian Zeller
Writers: Christopher Hampton & Florian Zeller
Full Review: Hopkins Ages Like a Nice Chianti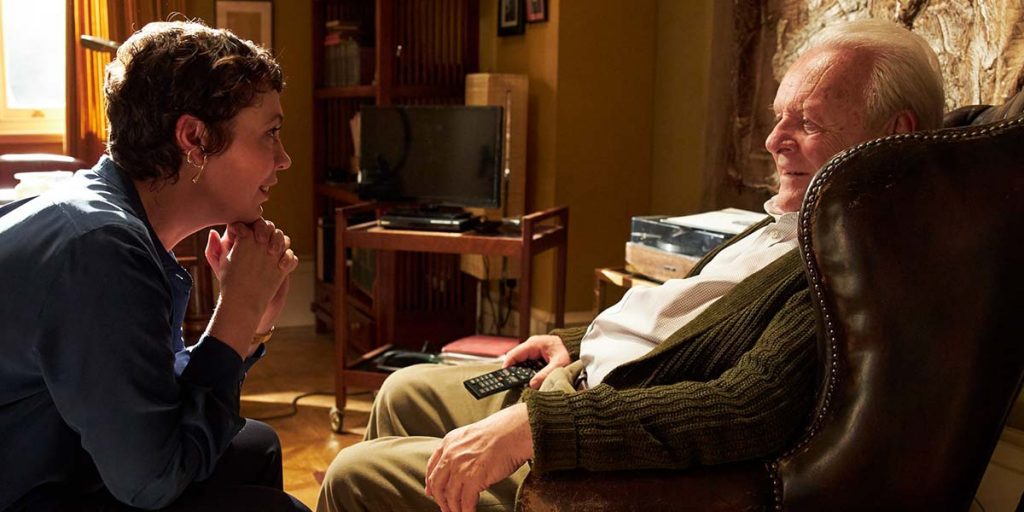 I first saw The Father back at TIFF in September, and it has stuck with me as vividly as any film I've seen all year. While the premise – a man struggles with Alzheimer's – is the stuff of stodgy Oscar bait drama, the film itself is a vibrantly realized character study brought to life through a structure of shifting timelines and realities. I'll certainly admit my surprise that Anthony Hopkins has turned in perhaps the best performance of his legendary career in his 80s, but here we are. There's a scene in the 2020 film
The Nest where Jude Law's character tells a table of people to imagine being present in the room for one of Hopkins' great performances, and, thanks to Florian Zeller's brilliant filmmaking, we all get that chance. (B.O.)
---
7. SOUND OF METAL
Director: Darius Marder
Writers: Darius Marder, Abraham Marder & Derek Cianfrance
Full Review: The Beauty of Silence
What happens when the world as we know it is suddenly taken away? How do we stay true to who we are, and how do we come to terms with the person we've become? Sound of Metal is the story of a punk-metal drummer who suddenly begins to experience hearing loss, and soon learns that his condition will rapidly worsen until he's left with no hearing at all. To Ruben (Riz Ahmed), this means only one thing: he won't be able to play anymore. But Ruben isn't just a musician dealing with a career crisis: he's also a heroin addict, and his recovery is also threatened by a sudden, irrevocable change in his life that has a significant impact on the very thing that makes him stay afloat, and that makes us all human – the comfort we find in expressing ourselves and communicating with others.
When his girlfriend checks him into a secluded community for deaf people, Ruben's condition becomes all the more real: even if his new friends are ready to accept him just as he is, our resourceful protagonist finds himself out of balance, unable to let go of the life he once had. Led by a superb Riz Ahmed in a career-defining performance and a likewise impressive Paul Raci as the director of the deaf community, Sound of Metal is not only an incredible achievement in sound design, but also a layered, complex film that was intended to be watched with open captioning, so as to be accessible for both deaf and hearing audiences. Above all, Sound of Metal is pure emotion, and one of the most exceptionally well-crafted, deeply affecting films of the year. (S.S.)
---
6. THE TRIAL OF THE CHICAGO 7
Director & Writer: Aaron Sorkin
Full Review: Inspiring Political Mythology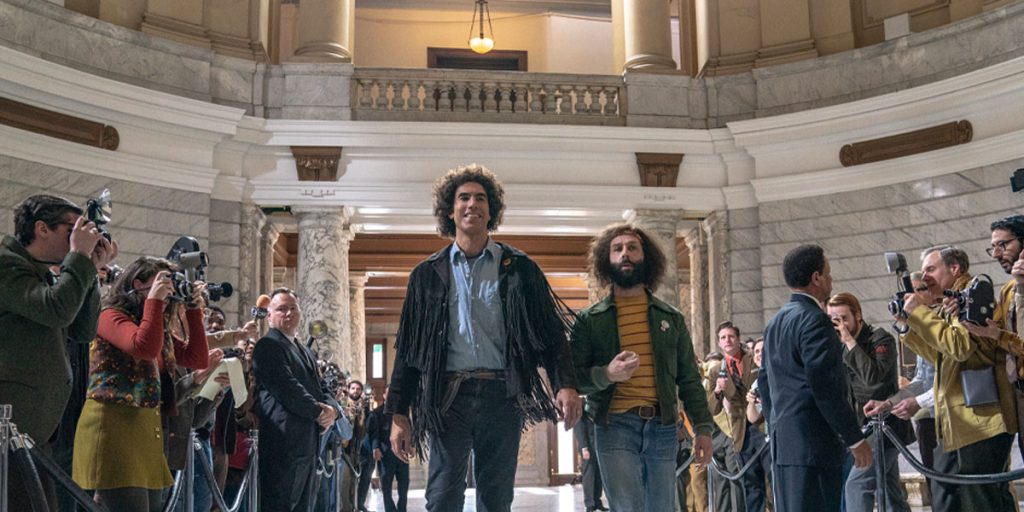 The Trial of the Chicago 7 is certainly a movie that was blessed by its timing. When seven anti-Vietnam protestors were tried by the new Nixon administration in a political trial following the riots at the 1968 Democratic Convention, it sparked national and international outrage as the counterculture of the 1960s attempted to survive. Aaron Sorkin's new rendition of a pivotal moment in modern American history is certainly the flashiest to appear on the big screen, and incredibly indulgent in all those mannerisms that define the writer-auteur's work, and for that reason turned a great deal of critics away. However, when viewed not as a historical drama, but as an attempted retelling of recent political mythology, the aim of Sorkin's methods, style-over-substance as some may believe them to be, becomes respectably transparent. He is greatly helped by an exceptional ensemble cast equal to his occasionally over-polished dialogue, with Yahya Abdul-Mateen II's performance as Black Panther Bobby Seale particularly heart-breaking. Sorkin's occasionally gratuitous means are justified entirely by their ends – a clear and distinct thread of police brutality and institutional oppression, spanning over fifty years, unceasingly and exasperatingly relevant. (H.S.)
---
5. PROMISING YOUNG WOMAN
Director & Writer: Emerald Fennell
Full Review: Mulligan Mystifies in Scathing Social Screed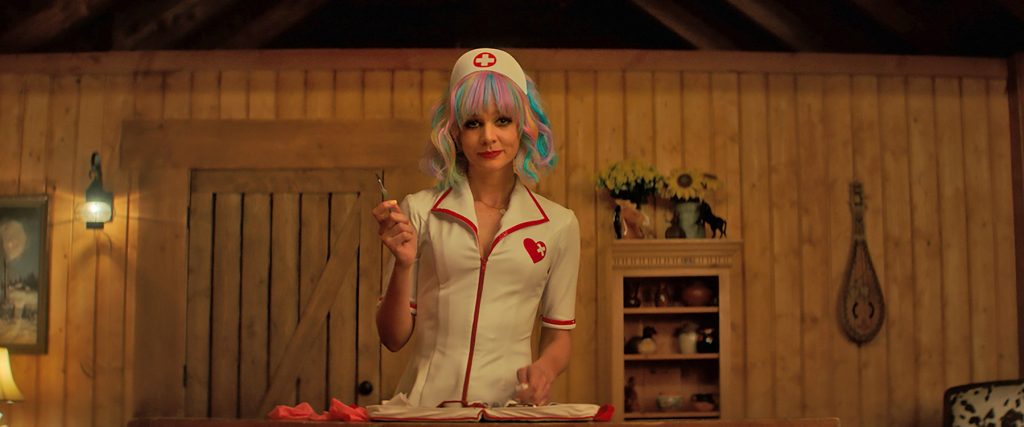 Emerald Fennell's Promising Young Woman strikes at the heart of the systemic perpetuation of sexual assault moreso than any other film that has been made following the resurgence of the #MeToo movement in late 2017. These atrocious acts are not the result of one person acting "poorly" – they are encouraged by a culture that constantly "looks the other way" when a woman shares her story and gives assaulters a "pass" instead of proper punishment. Fennell's scathing script captures the comprehensive web of culpability that is too often overlooked, parsing out the parts we all play in allowing assault to endure, and no one is exempt from her examination. With a career-best Carey Mulligan anchoring all the anarchy on display as a disaffected med-school dropout who starts dishing out justice on her own terms, Promising Young Woman proves to be too tantalizing to turn away from – even when the truths can hit close to home. This is the kind of unapologetically uncompromising filmmaking we fervently demand from the film industry, and thanks to Fennell's courageous vision here, she's likely made a movie that will be considered a foundational feminist classic for years to come. (Z.R.B)
---
4. MINARI
Director & Writer: Lee Isaac Chung
Full review: A Beautiful Family Drama Steeped in Detail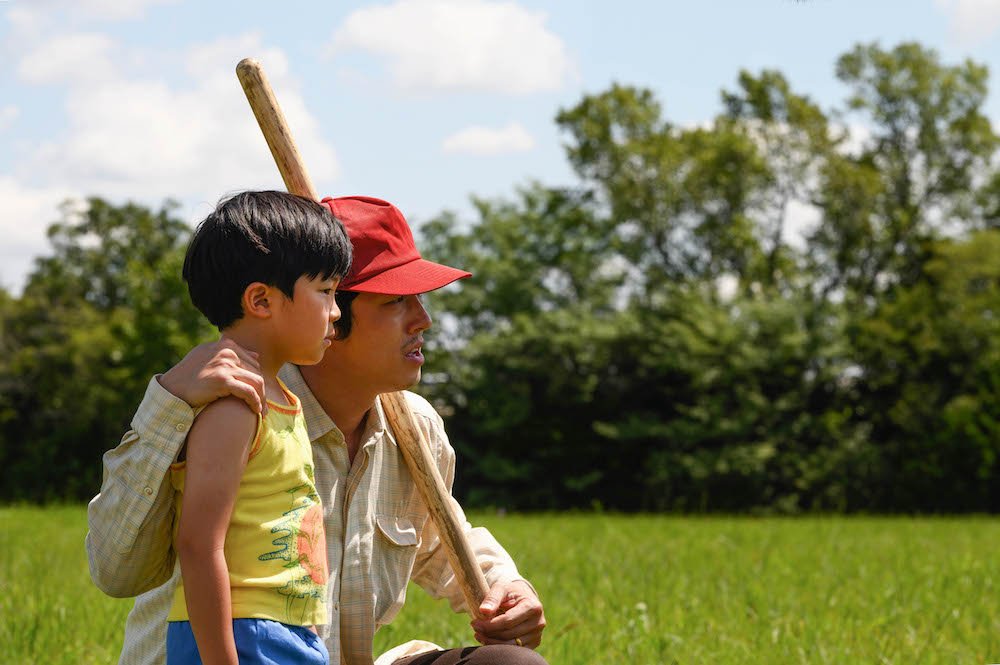 The American Dream is dead. Whether or not it was ever truly alive remains in question. If, however, there is a case to be made for the sanctity and possibility of this pipe dream promise for a better tomorrow that served as motivation for generation after generation to simply get up in the morning, it's the one offered by the family at the center of Lee Isaac Chung's Minari. The recent discourse stirred by the Hollywood Foreign Press Association's qualification of the film as a foreign language feature is nothing short of nonsense; Minari is a wholly American masterpiece that better imbues the beating heart of America and its impossible, eponymous dream than any other "American" film in recent memory. What the filmmaker, his unmatched ensemble, and team of first-rate artists behind the scenes have given us is one of the most remarkable and special achievements under A24's already impressive belt. It is tender and devastating, patient and urgent, earnest and magical, all in perfect, equal measure. It will forever serve as a stark reminder of the ghosts we once were, and our relentless determination in the face of everything and anything the world nefariously, or perhaps sagaciously, places in our paths. Minari is not to be missed, demands to be seen, and deserves to be cherished for generations to come. (J.B.)
---
3. FIRST COW
Director: Kelly Reichardt
Writers: Jonathan Raymond & Kelly Reichardt
Full Review: A Minimalist Frontier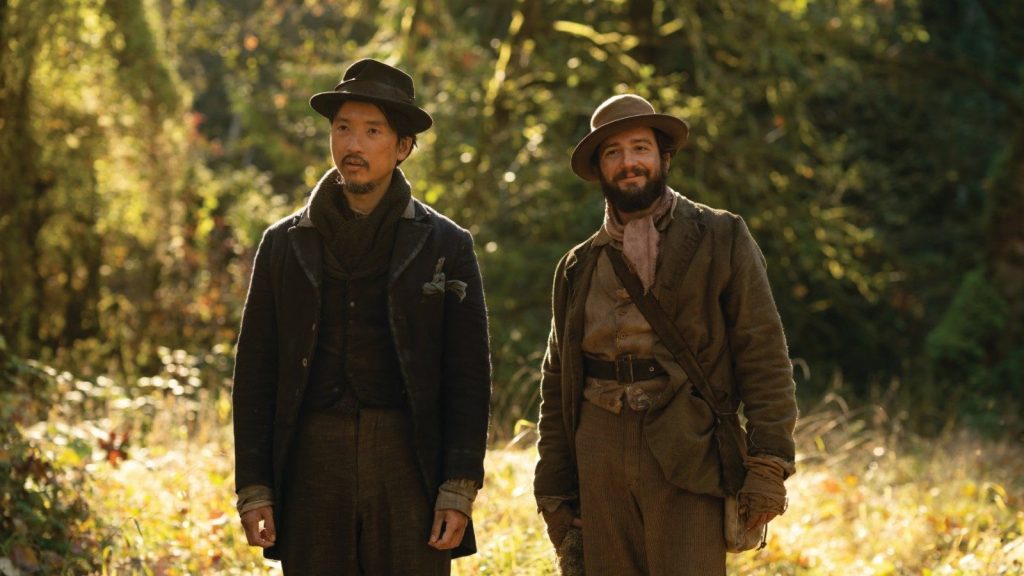 After leaving behind the Pacific Northwest for the plains of Montana in her 2016 masterpiece Certain Women, Kelly Reichardt returned to the Beaver State for her latest character study. Following two drifters in the newly formed territory as they attempt to strike it rich, Reichardt's minimalist style and heavy two-hour running time may alienate viewers expecting a more fast-paced narrative, but fans of her previous work will find much to enjoy with its stunning landscapes, instantly loveable characters, and quiet meditation on the origins of capitalism. With so few blockbusters released this year, we've seen indie films that would never had gained much attention dominate the conversation and worm their way into awards season consideration. With distributor A24 running campaigns for best picture and best director, it isn't totally out of the question that Reichardt could receive her first (and long overdue) nomination for what could be considered one of her best films yet and one of the best movies of the year. (E.H.)
---
2. NOMADLAND
Director: Chloé Zhao
Writers: Jessica Bruder & Chloé Zhao
Full Review: Frances McDormand Anchors an American Odyssey for the Ages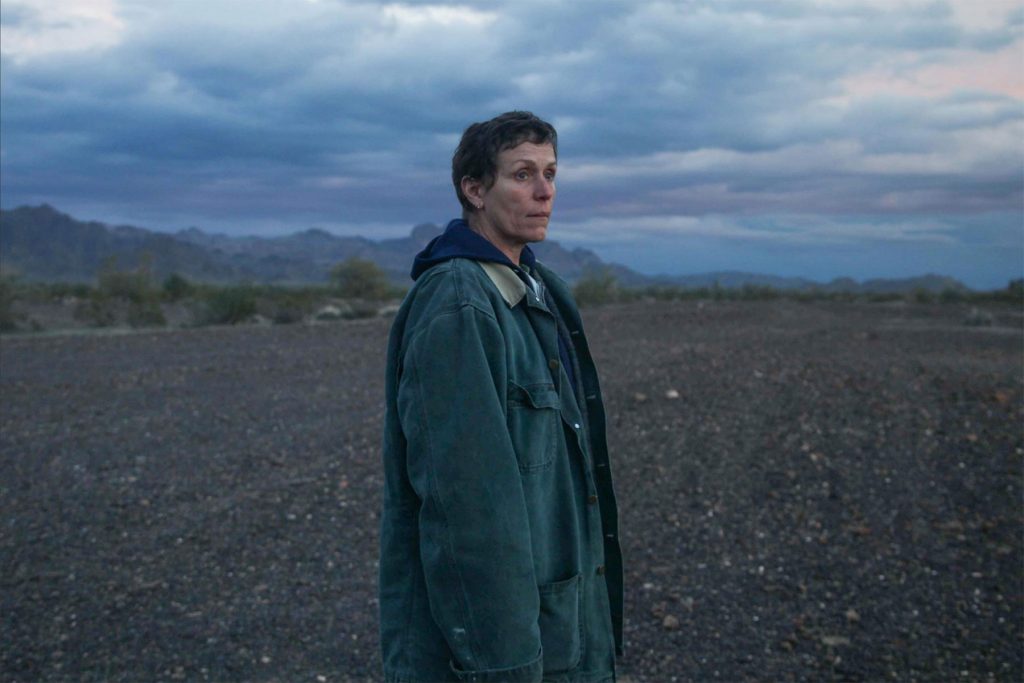 In any other hands, it's easy to see how Nomadland could've become a puerile exercise in "poverty porn," exploiting the struggles of its subjects and looking down on the way these individuals choose to live their lives. Luckily, director-writer-editor-producer Chloé Zhao expertly eschews this "easy" approach and instead envisions an earnest and empathetic elegy to the people of America who pursue alternative paths to peace and placidity, never shortchanging the struggles they face but praising their power and poise all the same. Zhao is further aided by having the formidable Frances McDormand as the face of her film as Fern, a magnetizing migrant making her way across the country to chart a new course out of her comfort zone and rediscover the excitement of existence. Throughout her travels, we too gain a greater appreciation for all the natural world has to offer, reminding us that there is no "one" perfect plan to attain prosperity in life – as the colorful cast (comprised of vibrant veterans like David Strathairn and naturalistic non-actors like the lovely Linda May and the captivating Charlene Swankie) also conveys, fulfillment comes in many forms, and after a year full of continual cultural adaptation and unexpected economic anxiety, we could all use this reminder right about now.(Z.R.B)
---
1. THE ASSISTANT
Director & Writer: Kitty Green
Full Review: Julia Garner Carries One of the Year's Best Films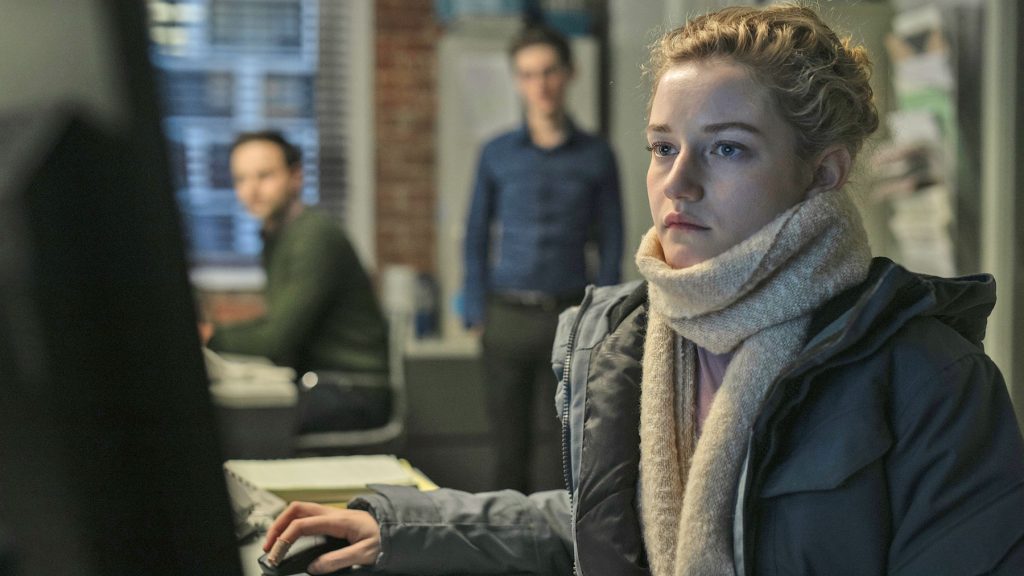 The Assistant is set almost entirely in an office, following one day in the life of a junior assistant to a powerful man, whose daily routine mainly consists of dull, ordinary tasks such as answering the phone, replying to emails, making coffee, changing the paper in the photocopy machine, and bringing her colleagues lunch. Yet, it's also a film that demands your attention from the very first shot, and whose meaning lies in nearly unmissable details that slowly alert us that something else is going on beneath the surface, something that cannot be ignored. That something is abuse, and it's a constant presence in the film: it's in the inside jokes shared between co-workers, in the uncomfortable emails of apology, in the newly hired employees being checked into hotels, and in the cringe-worthy conversations that make it abundantly clear that everyone's aware of what's going on. Unlike many other films of the post-#MeToo era that revolve around the theme of abuse, The Assistant doesn't try to preach. Instead, it presents us with the harsh reality, giving us nerve-wracking, eye opening silences that speak for themselves, and meaningful, horrific dialogues that will absolutely break you. Starring an exceptional Julia Gardner in an Oscar-worthy performance, The Assistant is a timely, essential watch, and a superbly crafted film that has earned its spot at the top of this list. (S.S.)
---
BEST FILMS OF 2020: RUNNERS-UP