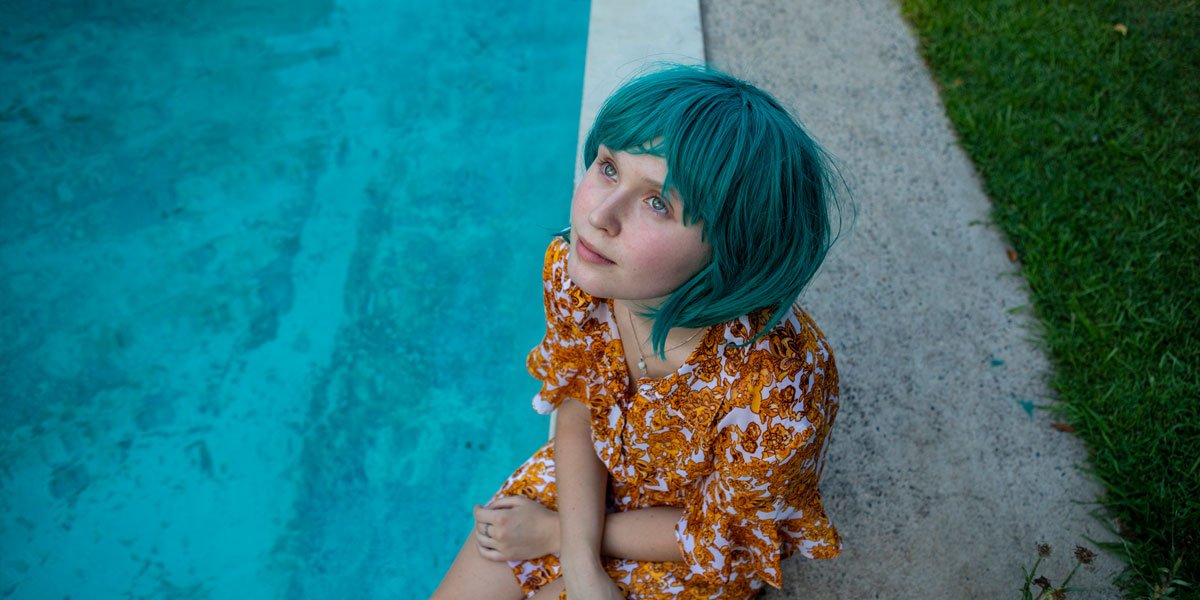 Eliza Scanlen as "Milla" in Shannon Murphy's BABYTEETH. (Courtesy of IFC Films)
Shannon Murphy's devastatingly honest, surprisingly fun coming-of-age cancer drama Babyteeth captures the absurdity of life.
---

Can a drama that revolves around a teenager who has cancer also be an ironic, endearing and often hilarious coming-of-age story? According to Shannon Murphy, it absolutely can. With Babyteeth, the up-and-coming Australian director manages to do what many before her have attempted, but failed, to achieve – that is, encompassing life at its most real, in all its absurdity, complexity and unexpected beauty. When dramas tackle serious illness, whether physical or mental, the line between emotion and melodrama is a thin one indeed, and one that needs to be handled with little rhetoric and adequate tact. There is no poetry in cancer, and Babyteeth knows it well enough to balance drama and comedy to perfection, in a story that wants you to laugh along with it.
Babyteeth is the story of Milla (Little Women's Eliza Scanlen), a seriously ill teenager who falls madly in love with an older junkie that goes by the name of Moses (Boys in the Trees's Toby Wallace), and decides to bring him home to meet her parents. Needless to say, Henry (Bloodline's Ben Mendelsohn) and Anna Finley (True History of the Kelly Gang's Essie Davis) are less than thrilled to make Moses's acquaintance, though they also have some drama of their own to take care of. If Milla's life is positively affected by her unusual meeting with Moses, who is refreshingly honest about the problems he has, Milla's parents are taken aback by the madness brought into their lives as a result of Milla and Moses's interactions. But the Finleys also have other problems to deal with: when a wife struggles with mental illness and her therapist husband has a habit of trying to fix things by prescribing medicines to people, chaos is bound to ensue.
As Milla's health worsens, her lust for life increases, and, as you witness her attempts to live her life to the fullest, you find yourself going through a rollercoaster of emotions. Which is exactly what Babyteeth wants you to do.
It doesn't take long to realize that Babyteeth is hilarious. Screenwriter Rita Kalnejais (who also wrote the 2012 play that Murphy's film is based on) pours such authenticity into her characters that it's impossible not to laugh at their misadventures, delivered to perfection by a superb ensemble. If Milla and Moses have our attention from the very beginning and Milla's parents provide some much-needed comic relief from start to end, it's also in its secondary characters that Babyteeth shines.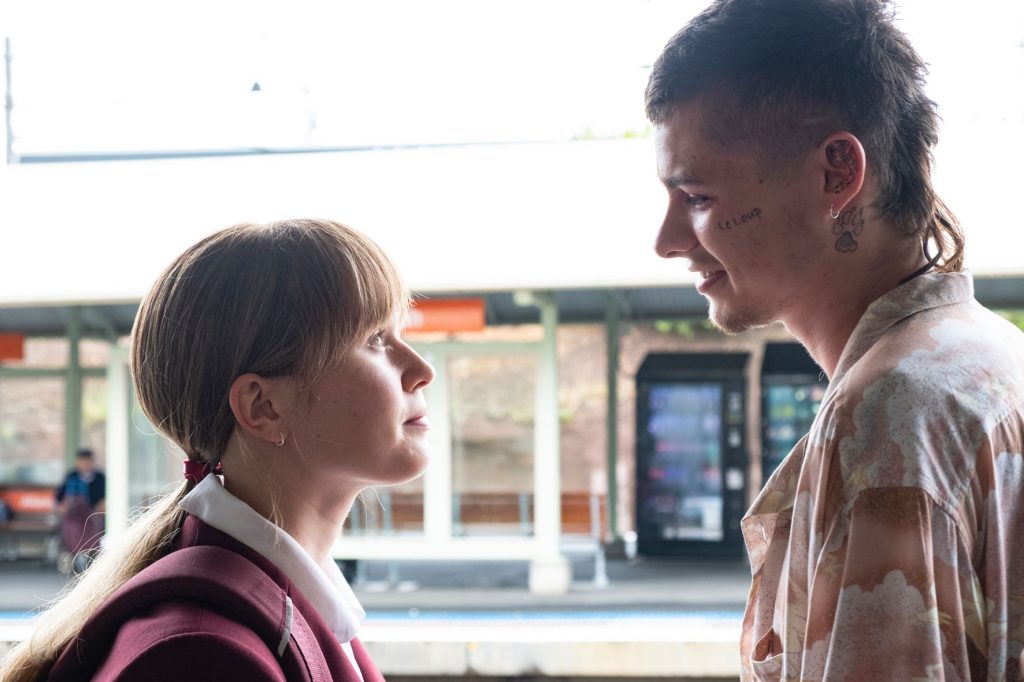 One of those characters is Toby (Emily Barclay), a disarmingly honest, incredibly likeable neighbour who seems to be pregnant for way longer than she should be, and whose interactions with Henry get better and better throughout the movie. It's in these unexpected developments and chance meetings, complete with their wonderfully absurd inconsistencies, that Babyteeth bravely captures the essence of life, showing us that it's ok to laugh even when you're sad, just like it's ok to live even knowing that you're going to die.
At the same time, Babyteeth also effectively tackles serious themes, from dysfunctional families, social class differences and growing up to mental and physical illness. As key moments from Milla's life are shown to us, one chapter after the other, time moves in a bizarre way: the "screenshots" of life that we're allowed to see are strategically chosen, yet it's in the scenes we don't get to witness that Babyteeth's wisdom lies. Murphy's innovative approach to time enables us to slowly perceive her message as the film enfolds, understanding it in all its nuances, until the pace suddenly changes and breaks our hearts into a million pieces. It's an unexpected change, and one that's made even more powerful by Murphy's female gaze, which can be perceived throughout the film, in her approach to her complex leading character. Yet, when reality truly sinks in, the effects are devastating.
See Also

When cancer hits, there is no right or wrong way to behave: everything becomes acceptable, and Babyteeth shows it to us with a superb scene that encompasses the film's courage in a meaningful glance between two of its key characters, changing everything and affecting us tremendously. The heartbreak comes suddenly and silently, but hits you like a hurricane and leaves you feeling a mess.
Babyteeth is not a perfect film: in its attempt to find beauty in ugliness, it sometimes overdoes it with the artsy sequences, and shows us certain chapters of Milla's life we didn't really need. Yet, it's also an impressive directorial debut from a director who's not done surprising us, and a thoroughly original coming-of-age drama that successfully manages to be an endearing love story, an ironic reflection on life and a brave exploration of illness, all while teaching us that there are many sides to each and everyone of us. You'll laugh, you'lll cry, you'll be deeply affected by Murphy's clever drama, and its wisdom and humanity will stick with you for a very long time.
---
Babyteeth is now available to watch on digital and on demand.