Venezia78: 20 Films to Watch at the 2021 Venice Film Festival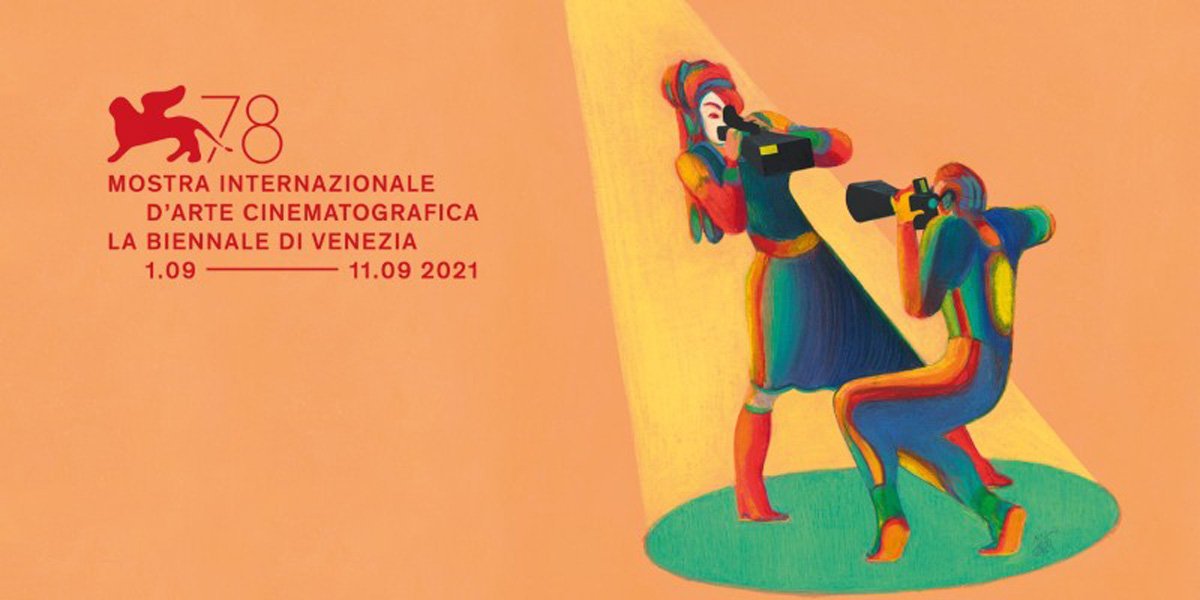 Venezia78: Official Poster for the 2021 Venice Film Festival (La Biennale di Venezia)
With the 2021 Venice Film Festival less than a week away, here are 20 films to watch at Venezia78, from highly anticipated releases to independent gems.
---
The 2021 Venice Film Festival is less than a week away, and the anticipation couldn't be higher. The official program has been released, tickets have gone on sale (and sold out within minutes for many screenings), and artistic director Alberto Barbera has been patiently replying to all kinds of enquiries from fans and accredited attendees on Twitter for weeks. And all the excitement is more than justifiable, considering that Venezia78 promises to be an incredible festival. A total of 76 feature-lengh films, 20 shorts, 37 Virtual Reality experiences and one TV series will premiere at the festival, and these titles come from 59 countries and have been selected from over 3.000 submissions. At last month's press conference for the festival, where all titles were revealed for the first time, the artistic director revealed that what surprised the Biennale was the "overall significantly higher quality" of films at this year's festival, with a higher Italian presence as well. Some of the most anticipated films of the year will have their World Premiere at the festival, from Denis Villeneuve's Dune, Ridley Scott's The Last Duel and Jane Campion's The Power of The Dog to Edgar Wright's Last Night in Soho, David Gordon Green's Halloween Kills and Maggie Gyllenhaal's directorial debut The Lost Daughter, but there will also be many independent films, from a western that, according to Barbera, is "reminiscent of Clint Eastwood's Unforgiven" to a series of promising features and documentaries approaching many timely themes.
Running September 1-11, the 2021 Venice Film Festival will take place mainly in person, with 38 films also being screened virtually at the Sala Web, as usual. Unlike previous years, tickets will be sold exclusively online, with social distancing in place for all screenings, and all attendees will have to wear a mask, sanitize their hands and show either proof of vaccination or recovery from COVID-19, or the results of a PCR or rapid antigen test taken no longer than 48 hours before the screening. The measures taken by the festival would seem to be appropriate especially considering how many celebrities have already confirmed their attendance, with Oscar Isaac, Jessica Chastain, Jamie Lee Curtis, Benedict Cumberbatch, Jodie Comer, Olivia Colman, Kristen Stewart, Anya Taylor-Joy, Ben Affleck, Matt Damon, Penelope Cruz, Charlotte Gainsbourg, Timothée Chalamet and Zendaya all scheduled to walk the red carpet for their respective premieres.
But the real challenge at this year's festival will be finding a way to fit as many films as possible into your schedule, as there are just so many screenings that are simply not to be missed. Check out our list of 20 films to watch at the 2021 Venice Film Festival, and don't forget to follow us on Twitter, Instagram and Facebook from our daily updates from Venezia78!
---

AMERICA LATINA
VENEZIA78 COMPETITION
Writers & Directors: Fabio & Damiano D'Innocenzo
Cast: Elio Germano, Astrid Casali, Sara Ciocca, Maurizio Lastrico, Carlotta Gamba, Federica Pala, Filippo Dini, Massimo Wertmüller
Countries: Italy, France

Full Review: A Daring and Disarming Character Study
The directors behind Berlinale Silver Bear Award winner Bad Tales (Favolacce) are back with a thriller set in Latina, Italy, and revolving around a dental surgery owner (played by longtime collaborator Elio Germano, of Leopardi and Bad Tales) who leads a perfect life, having achieved everything he ever wanted — or so it would seem. One day, the calm and courteous Massimo goes down to his cellar and, according to the Biennale's official synopsis, "the absurd takes possession of his life". Though not much else is known about Fabio and Damiano D'Innocenzo's film, their incredible success in Italy and abroad alone makes us want to watch America Latina, a film that the brothers themselves described as "a love story, and therefore a thriller".
---

AMIRA
ORIZZONTI
Writer & Director: Mohamed Diab
Cast: Saba Mubarak, Ali Suliman, Tara Abboud, Waleed Zuaiter, Ziad Bakri, Suhaib Nashwan, Reem Talhami
Countries: Egypt, Jordan, United Arab Emirates, Saudi Arabia
Venice Film Festival page: click here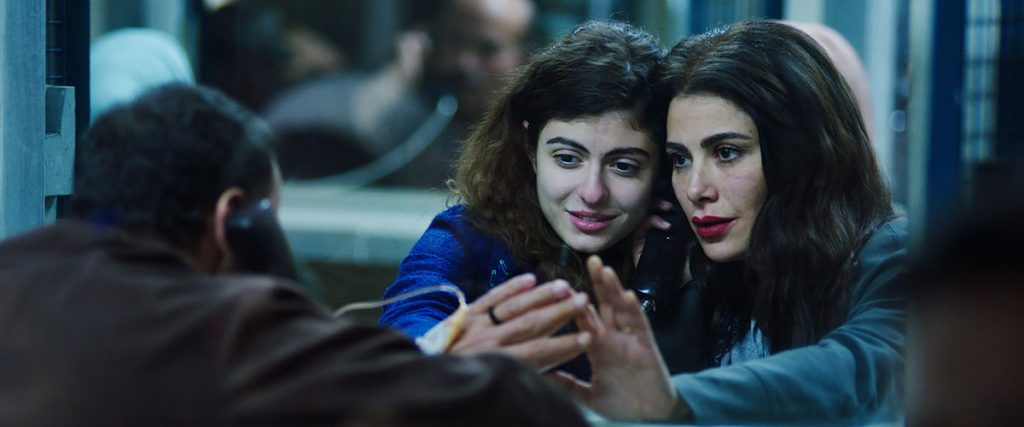 While film festivals are often seen as glamorous events with red carpets and celebrities, there's a lot more to them than that. Film festivals as first and foremost cultural events that help draw people's attention to certain projects and give them more value on a social and cultural level, and Amira is certainly a film that deserves recognition, if only for its subject matter. Directed by award-winning filmmaker Mohamed Diab, the film is about a seventeen-year-old Palestinian girl who was conceived with the smuggled sperm of her father, who has been in prison since before her birth. By telling us the story of a girl's relationship with an imprisoned father who is absent from her life but whom she still considers a hero, the film shines a spotlight a situation that is still, to many, a reality, and that, alone, makes this thought-provoking film a must watch.
---

BECOMING LED ZEPPELIN
OUT OF COMPETITION
Writer & Director: Bernard MacMahon
Countries: UK, USA
Venice Film Festival page: click here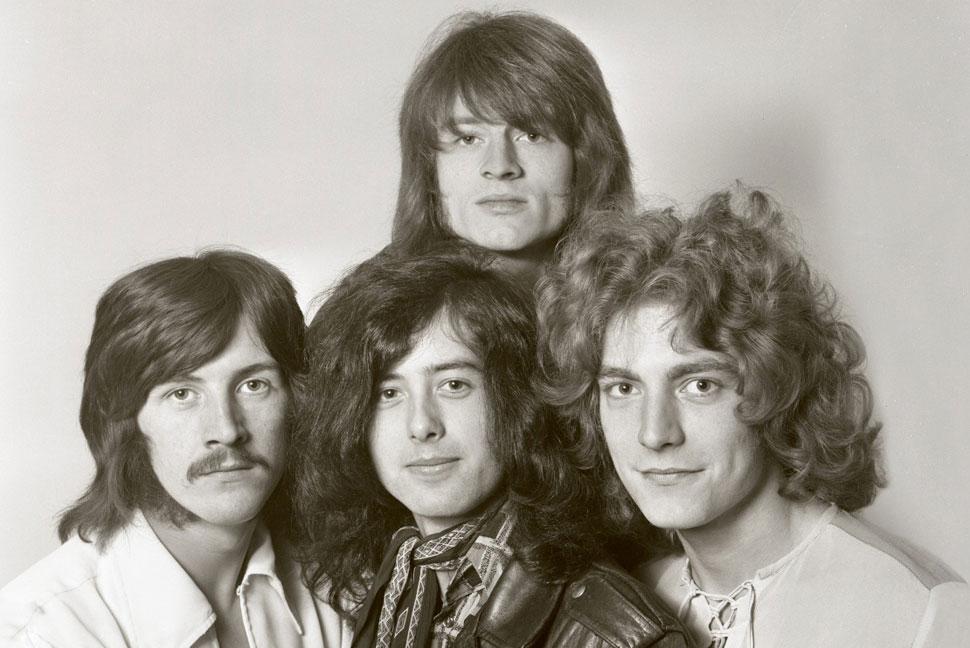 The Emmy-nominated writer and director of recording industry documentary series American Epic and hugely popular, long-running British music TV series Arena is back with a documentary on one of the most popular bands in the world, documenting their early career with never-before-seen footage and accessed to the group's personal archives. Though the film's duration is an impressive 137′, we can't wait to find out more on who Led Zeppelin were in the 1960s, before they became the beloved musical icons they are today.
---

LA CAJA
VENEZIA78 COMPETITION
Writer & Director: Lorenzo Vigas
Cast: Hernán Mendoza, Hatzín Navarrete
Countries: Mexico, USA
Venice Film Festival page: click here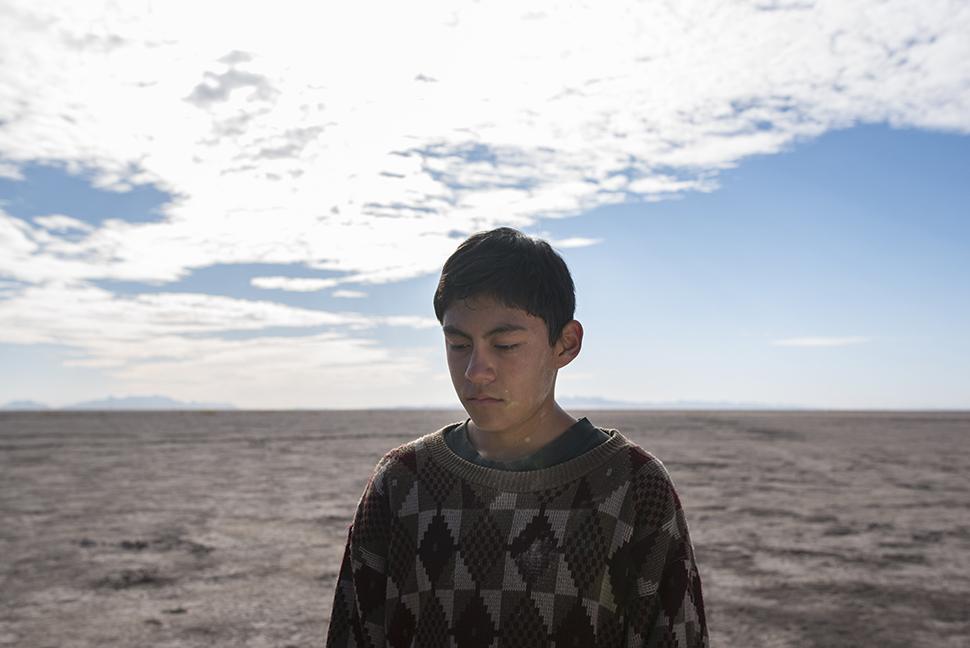 If you've attended the Venice Film Festival before, you're probably familiar with Venezuelan filmmaker Lorenzo Vigas, who wrote and directed 2015 Golden Lion winner Desde Allá (From Afar), starring Alfredo Castro as a 50 years old man whose life changes after a chance meeting with the 17 years old leader of a criminal gang. This year, Vigas is back with the story of a teenager from Mexico City who's on a journey to collect his father's remains, that have been found on a communal grave in Northern Mexico. Once again, the film revolves around a chance meeting, this time with a man who shares a physical resemblance with the boy's father, and the teenager's quest turns into a search for answers on his own past, and on his father's true whereabouts.
---

THE CARD COUNTER
VENEZIA78 COMPETITION
Writer & Director: Paul Schrader
Cast: Oscar Isaac, Tiffany Haddish, Tye Sheridan, Willem Dafoe
Countries: USA, UK, China

Full Review: "Someone To Find Your Way Home"
The director of First Reformed (and screenwriter of Martin Scorsese's Taxi Driver and Raging Bull, among others) is back to the Venice Film Festival with a film set in Guantanamo, and revolving around guilt, redemption, and vengeance. Starring Oscar Isaac, Tye Sheridan, Tiffany Haddish and Willem Dafoe and executive produced by Martin Scorsese, Paul Schrader's The Card Counter is one of the most anticipated films of the year, telling the story of an ex-military interrogator whose life is thrown into disarray when he encounters a young man looking for revenge. If you're not able to make it to the already sold-out Venezia78 World Premiere, do not despair: the film will be released in US theaters by Focus Features on September 10.
---

DUNE
OUT OF COMPETITION
Director: Denis Villeneuve
Writers: Jon Spaihts, Denis Villeneuve & Eric Roth
Cast: Timothée Chalamet, Rebecca Ferguson, Oscar Isaac, Josh Brolin, Stellan Skarsgård, Dave Bautista, Sharon Duncan Brewster, Stephen McKinley Henderson, Zendaya, Chang Chen, David Dastmalchian, Charlotte Rampling, Jason Momoa, Javier Bardem
Countries: USA, Hungary, Jordan, United Arab Emirates, Norway, Canada

Full Review: Chalamet Shines in Immersive Adaptation
When it comes to highly anticipated 2021 Venice Film Festival premieres, Denis Villeneuve's (Arrival, Blade Runner 2049) adaptation of Frank Herbert's bestselling sci-fi novel is at the very top of the list. Forget David Lynch's 1984 film and Jodorowsky's (sadly) failed remake: Villeneuve's Dune promises to be the big-budget adaptation we've all been waiting to see, combining the director's unique craft with a stellar cast, as well as the talents of director of photography Greig Fraser (Zero Dark Thirty), production designer Patrice Vermette (Arrival, Sicario), editor Joe Walker (Blade RUnner 2049), Oscar-winning visual effects supervisors Paul Lambert (First Man) and Gerd Nefzer (Blade Runner 2049) and composer Hans Zimmer (Inception). The film tells the story of Paul Atreides (Timothée Chalamet), a gifted young man who travels to the most dangerous planet in the universe to save his family and his people, fighting against evil to gain access to the most precious resource in existence. Even though the film will be released by Warner Bros. Pictures and Legendary on October 22, we wouldn't miss it at Venezia78.
---

FREAKS OUT
VENEZIA78 COMPETITION
Director: Gabriele Mainetti
Writers: Nicola Guaglianone & Gabriele Mainetti
Cast: Claudio Santamaria, Aurora Giovinazzo, Pietro Castellitto, Giancarlo Martini, Giorgio Tirabassi, Max Mazzotta, Franz Rogowski
Countries: Italy, Belgium

Full Review: A Glorious Ode to Outsiders
Longtime collaborators Gabriele Mainetti and Nicola Guaglianone (respectively, director and writer of multi-award-winning 2015 superhero action film They Call Me Jeeg) are back with a drama that revolves around four "circus freaks" who left alone in Israel's circus in Rome, 1943 when Israel mysteriously disappears. Mainetti told Cinematografo that his personal challenge, with this film, was being able to tell "a story that is, at the same time, an adventure, a coming-of-age tale and a reflection on diversity" and have it take place within "the darkest part of the 1900s", and "whose four unique freaks are protagonists of a story that's bigger than themselves". Needless to say, Freaks Out is at the very top of our 2021 Venice Film Festival watchlist.
---

EL HOYO EN LA CERCA
ORIZZONTI
Director: Joaquín del Paso
Writers: Joaquín del Paso & Lucy Pawlak
Cast: Valeria Lamm Williams, Yubah Ortega, Lucciano Kurti, Eric Walker, Santiago Barajas, Enrique Lascurain, Jacek Poniedzialek, Raul Vasconcelos
Countries: Mexico, Poland
Venice Film Festival page: click here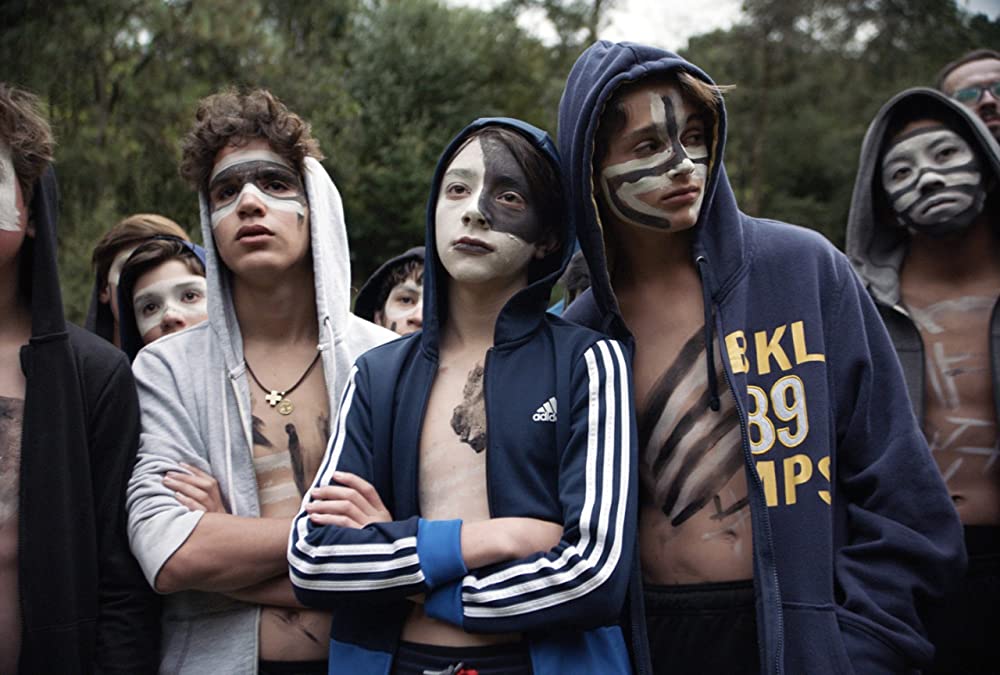 We don't know much about Joaquín del Paso's El Hoyo En La Cerca, as even the Biennale's page for the film doesn't feature an official synopsis. But what we do know is that the festival's Artistic Director, Alberto Barbera, describes it as a metaphorical tale that takes place around the Mexican education system, dealing with themes of classism and racism — and that is enough to make it an essential watch at Venezia78.
---

HALLOWEEN KILLS
OUT OF COMPETITION
Director: David Gordon Green
Writers: David Gordon Green, Danny McBride, Scott Teems
Cast: Jamie Lee Curtis, Judy Greer, Andi Matichak, Will Patton, Thomas Mann, Anthony Michael Hall
Country: USA

Full Review: The Sleep Of Reason Produces Monsters
Related Article: All Halloween Films Ranked From Worst To Best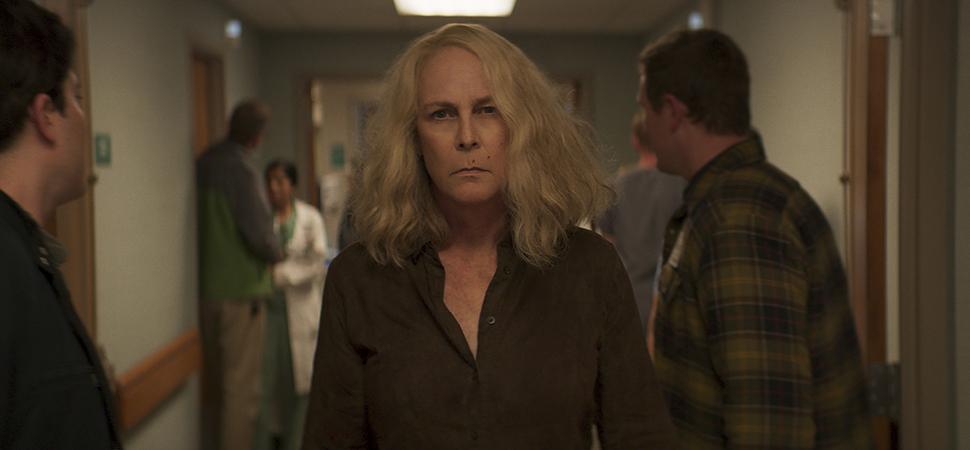 Initially scheduled to be released on October 16, 2020 and then postponed many times due to the pandemic, David Gordon Green's highly anticipated Halloween sequel will now hit theaters on October 15, 2021, but not before having a much-deserved World Premiere at the 2021 Venice Film Festival, where Jamie Lee Curtis will also be awarded a Golden Lion for Lifetime Achievement. Get ready for the return of Michael Myers in one of the most thrilling Venezia78 screenings.
---

THE HAND OF GOD (E' STATA LA MANO DI DIO)
VENEZIA78 COMPETITION
Writer & Director: Paolo Sorrentino
Cast: Filippo Scotti, Toni Servillo, Teresa Saponangelo, Marlon Joubert, Luisa Ranieri, Renato Carpentieri, Massimiliano Gallo, Betti Pedrazzi, Biagio Manna, Ciro Capano
Country: Italy
Venice Film Festival page: click here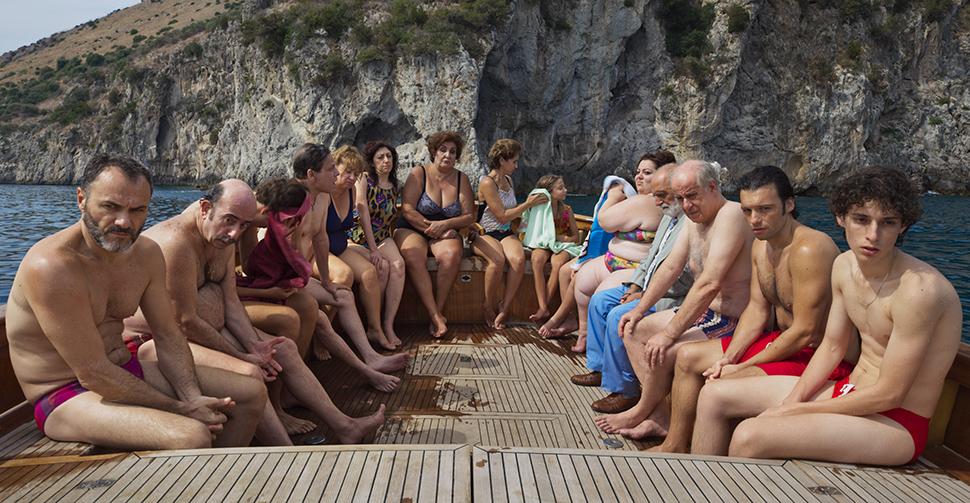 Paolo Sorrentino's latest film takes places in the 1980s in Naples, Italy, and it's the story of an awkward Italian teenager's heartbreak and liberation, thanks to two life-altering events that hugely impact is everyday life — the first being football legend Diego Maradona's arrival in Naples, and the second an unfortunate accident. The Hand of God (E' Stata La Mano Di Dio) is one of Sorrentino's most personal films, and a profoundly Italian story of fate, loss and life. After the The Young Pope and The New Pope's successful festival run, we can't wait to see the filmmaker in Venice again with a feature film.
---

INU-OH
ORIZZONTI
Writer & Director: Masaaki Yuasa
Countries: Japan, China
Venice Film Festival page: click here
Best known for 2004 animated film Mind Game and many anime series, among which the highly successful Keep Your Hands Off Eizouken! (2020), Japanese director, screenwriter, storyboard artist and animator Masaaki Yuasa has developed a following of fans not only in his home country, but also internationally, thanks to his unique vision and style. His latest work, Inu-Oh, promises to be just as vibrant, and we can't wait to watch what Artistic Director Alberto Barbera described as "an animated rock opera from Japan".
---

THE LAST DUEL
OUT OF COMPETITION
Director: Ridley Scott
Writers: Nicole Holofcener, Ben Affleck, Matt Damon
Cast: Matt Damon, Adam Driver, Jodie Comer, Ben Affleck, Harriet Walter, Marton Csokas, Nathaniel Parker
Countries: USA, UK
Venice Film Festival page: click here
Another highly anticipated release (and likely Oscar contender) is Ridley Scott's (Gladiator, Blade Runner, Alien) The Last Duel, described by the festival's artistic director as "a true story set in the middle ages". This "gripping tale of betrayal and vengeance" based on actual events takes place in 14th Century France, and revolves around France's last sanctioned duel between two friends-turned-rivals, Jean de Carrouges (Matt Damon) and Jacques Le Gris (Adam Driver). Exploring themes of justice, truth, the power of men and the courage of women, The Last Duel is set to be released on October 15, and Ridley Scott will also receive the Cartier Glory to the Filmmaker award ahead of the Venice Film Festival screening, where Matt Damon, Ben Affleck and Jodie Comer will also be in attendance.
---

LAST NIGHT IN SOHO
OUT OF COMPETITION
Writer & Director: Edgar Wright
Cast: Anya Taylor-Joy, Thomasin Harcourt McKenzie, Matt Smith, Terence Stamp, Diana Rigg, Rita Tushingham, Michael Ajao, Synnøve Karlsen
Country: UK

Full Review: The Monsters We Create
Another film that suffered delays due to the pandemic is Edgar Wright's Last Night In Soho, originally scheduled for release on September 25, 2020, then postponed to April 2021, then delayed to October 22 and finally to October 29, 2021, two days before Halloween. That is, after a well-deserved World Premiere at the 2021 Venice Film Festival. This psychological thriller revolves around Eloise (Thomasin McKenzie), an aspiring fashion designer who manages to enter the 1960s, where she encounters wannabe singer Sandie (Anya Taylor-Joy). But the mesmerizing atmosphere is soon replaced by something darker, as Eloise finds out that the glamorous world she has entered is not what it appears to be. Judging by the film's trailer and stills, we are in for a real treat. Expect a noir-like atmosphere, plenty of 60s music, great chemistry between leads Thomasin McKenzie and Matt Smith, and more of Edgar Wright's signature blend of style, humour, and heart.
---

LIFE OF CRIME 1984-2020
OUT OF COMPETITION
Writer & Director: Jon Alpert
Cast: Robert Steffey, Freddie Rodriguez, Deliris Vasquez
Country: USA
Venice Film Festival page: click here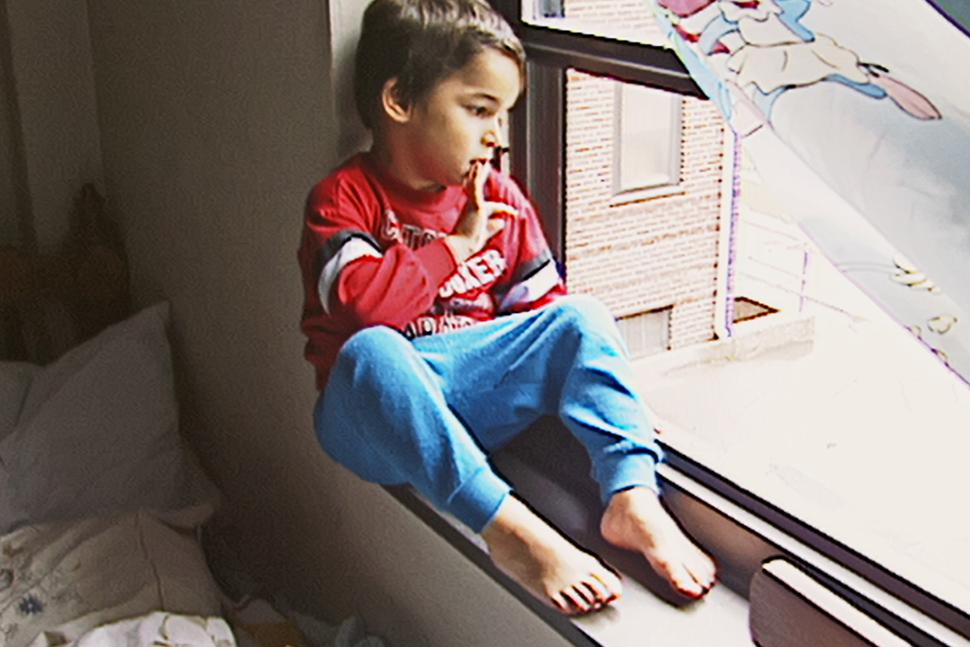 Back in 2017, at the Venice Film Festival, I attended the screening of a film I knew absolutely nothing about. That film was Cuba and the Cameraman, a documentary that followed the lives of three Cuban families from the 1970s till the 2010s, and how they were affected by the fall of the Soviet Union and the death of Fidel Castro. The writer and director, Jon Alpert (Baghdad ER), often appeared in the documentary, and what made the film not only memorable but also deeply affecting on an emotional level was the incredible amount of heart and dedication he put into a film that was 45 years in the making. As I was exiting the screening, I felt like I had actually been on a journey, and genuinely regarded these Cuban families as friends I made over the course of those 45 years — or, in cinematic time, a little less than two hours. This year, Jon Alpert is back to the festival with a film that was shot over a period of 36 years, and that follows three criminals in New Jersey's largest city. And, though a longer synopsis of the film is available on the Biennale's website, I don't actually need to read it, as I trust the director to deliver another eye-opening, one-of-a-kind documentary with Life of Crime 1984-2020. Not to be missed.
---

THE LOST DAUGHTER
VENEZIA78 COMPETITION
Writer & Director: Maggie Gyllenhaal
Cast: Olivia Colman, Jessie Buckley, Dakota Johnson, Ed Harris, Peter Sarsgaard, Paul Mescal, Dagmara Dominczyk, Alba Rohrwacher
Countries: Greece, USA, UK, Israel
Venice Film Festival page: click here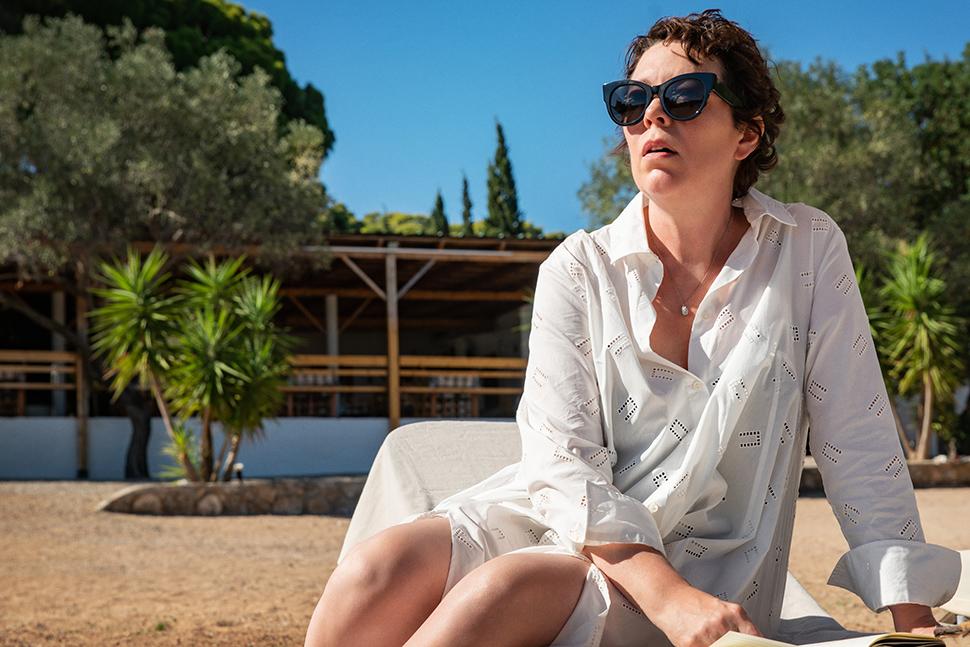 The Lost Daughter is about a woman (Olivia Colman) on vacation who becomes consumed with a young mother and a daughter whom she watches on the beach, and eventually takes a disquieting trip down memory lane when her own memories of the past are triggered. And so, Leda has no choice but to confront a series of decisions she made as a young mother, and face the consequences. Maggie Gyllenhaal has a knack for choosing films that tackle uncomfortable, timely subjects, and Secretary (2002) and The Kindergarden Teacher (2018) are two of the many films that see her portray the role of a woman who makes unconventional choices. Adapted from Elena Ferrante's 2006 novel of the same name, her feature-length directorial debut would seem to be just as intriguing and thought-provoking, tackling themes of motherhood, identity and dealing with one's past, and, judging by the film's stellar cast, we can also definitely expect to see memorable performances. Ahead of its release, in theaters on December 17 and on Netflix on December 31, don't miss The Lost Daughter's premiere at the Venice Film Festival.


---

MONA LISA AND THE BLOOD MOON
VENEZIA78 COMPETITION
Writer & Director: Ana Lily Amirpour
Cast: Jeon Jong-seo, Kate Hudson, Craig Robinson, Evan Whitten, Ed Skrein
Country: USA

Related Article: Ana Lily Amirpour, Craig Robinson & Ed Skrein on Mona Lisa and the Blood Moon (Interview)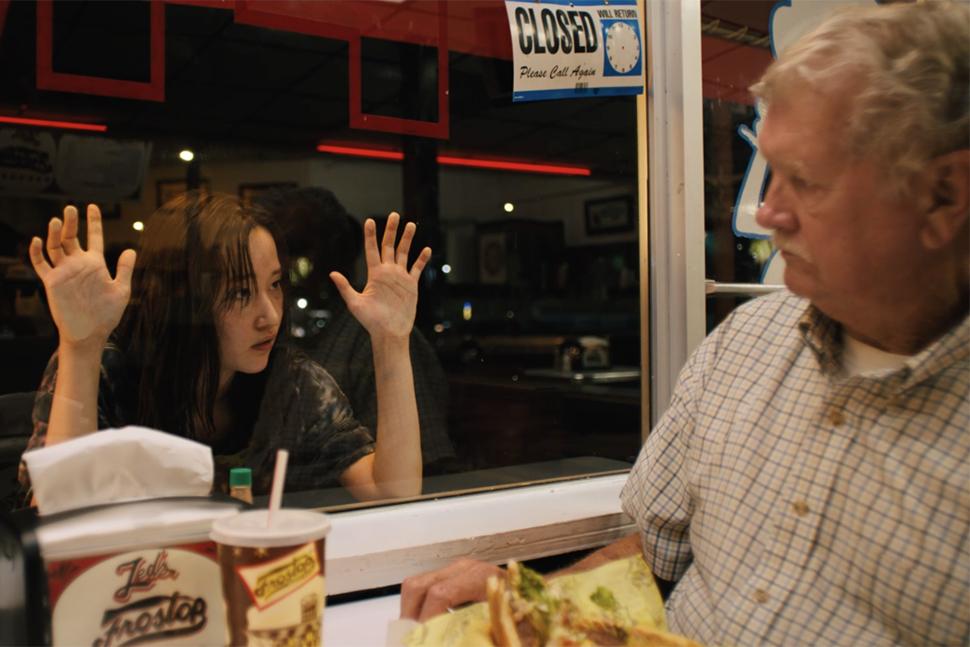 Out of all the films premiering at Venezia78, Mona Lisa and the Blood Moon is the one with the most intriguing premise. The film is about a girl with unusual and dangerous powers who attempts to make it on their own in New Orleans after having escaped from a mental asylum. And, if any film that is set in New Orleans is bound to be a little bit cooler than the rest, this funky, colorful film also has Italian Techno and Heavy Metal music and plenty of 1980s and 1990s nostalgia.
---

OFFICIAL COMPETITION (COMPETENCIA OFICIAL)
VENEZIA78 COMPETITION
Directors: Gastón Duprat & Mariano Cohn
Writers: Gastón Duprat, Mariano Cohn & Andrés Duprat
Cast: Penélope Cruz, Antonio Banderas, Oscar Martínez, José Luis Gómez, Nagore Aranburu, Irene Escolar, Manolo Solo, Pilar Castro, Koldo Olabarri
Countries: Spain, Argentina
Venice Film Festival page: click here
If you happened to catch a screening of Gastón Duprat and Mariano Cohn's The Distinguished Citizen (El Ciudadano Ilustre) at the 2016 Venice Film Festival, you already know why you absolutely need to watch their latest film, Official Competition (Competencia Oficial). Together with screenwriter Andrés Duprat, the two Argentinian directors and longtime collaborators have found the perfect recipe for films that are, at the same time, wildly original, incredibly funny, and surprisingly meaningful. This year, the screenwriter and directors are back with a film about a billionaire businessman who decides to make a movie to gain social prestige and make an impact on the world. To do so, he hires a series of famous personalities from the world of films, who come with even bigger egoes. Needless to say, chaos ensues and, through a series of eccentric challenges, the two leading actors end up facing one another, as well as their respective legacies. Starring, among others, Penélope Cruz, Antonio Banderas, and Oscar Martínez (who also portrayed El Ciudadano Ilustre's charming protagonist), Competencia Oficial is bound to be one of the most original and captivating films at this year's festival, blending comedy and social commentary, and is not to be missed.
---

PARALLEL MOTHERS (MADRES PARALELAS)
VENEZIA78 COMPETITION
Writer & Director: Pedro Almodóvar
Cast: Penélope Cruz, Milena Smit, Israel Elejalde, Aitana Sánchez-Gijón, Julieta Serrano, Rossy De Palma
Country: Spain
Venice Film Festival page: click here
Pedro Almodóvar's latest film is about two women who meet in a hospital room as they are about to give birth, and who soon realise that there are certain things they have in common, such as the fact that they are both single and that their pregnancies were an accident. But, while the middle-aged Janis (Penélope Cruz) doesn't have any regrets, Ana (Milena Smit), who is a teenager, is scared and traumatised. And so, a strong bond forms between the two women, and ultimately ends up changing their lives. We can't wait to watch yet another timely, thought-provoking tale by one of the most iconic directors alive.
---

THE POWER OF THE DOG
VENEZIA78 COMPETITION
Writer & Director: Jane Campion
Cast: Benedict Cumberbatch, Kirsten Dunst, Jesse Plemons, Kodi Smit-McPhee
Countries: New Zealand, Australia

Full Review: Campion's Cinematic Comeback is a Classic
Adapted from Thomas Savage's acclaimed 2001 novel with the same name, Jane Campion's The Power of the Dog stars Benedict Cumberbatch as a charismatic, well-respected but also cruel rancher whose life is profoundly changed when his brother brings home a new wife and her son, and the rancher makes it his mission to torment them… Until the possibility of love finds him, and everything changes. The Power of the Dog is a story of humanity, and its characters embody powerful human emotions, from passion to loneliness to cruelty to love and resilience. We can't wait to watch Benedict Cumberbatch, Kirsten Dunst, Jesse Plemons and Kodi Smit-McPhee bring these complex characters alive, aided by Jane Campion's expert directing. If you miss it at Venice, watch it in select cinemas in November and on Netflix from December 1.
---

SPENCER
VENEZIA78 COMPETITION
Director: Pablo Larraín
Writer: Steven Knight
Cast: Kristen Stewart, Timothy Spall, Jack Farthing, Sean Harris, Sally Hawkins
Countries: Germany, UK

Full Review: Brief Moments of Freedom
Though Pablo Larraín's most recent film was divisive to say the least, we have high hopes for Spencer, starring Kristen Stewart as Princess Diana Spencer and set during the 1991 Christmas Festivities, when the Princess decided to leave Prince Charles, their marriage having grown cold. The film is an imagining of what might have happened during those days. Even if The Crown's Season 4 has given us plenty of Diana moments to cherish, what Spencer brings is something we've yet to see in cinematic form, and we can't wait to experience the result of a collaboration between a director who brought us some of the most thought-provoking and human portraits of historical figures and one of the most eclectic and authentic actresses of our time.
---
10 MORE FILMS TO WATCH AT VENEZIA78:
---
The 78th Venice International Film Festival will take place on September 1-11, 2020.