Keep Your Hands off Eizouken!: An absurd, optimistic tribute to creativity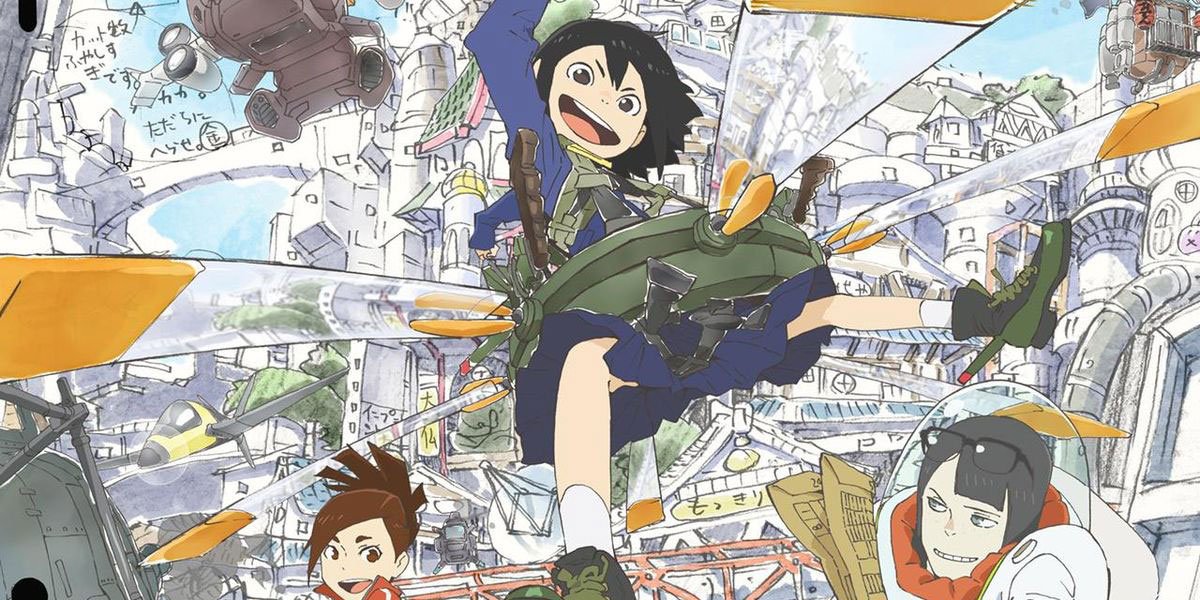 Keep Your Hands off Eizouken! (Science Saru)
Keep Your Hands off Eizouken! paints a beautiful picture of artistic collaboration and success, making it the first truly great anime of 2019.
---

I have not worked for money in over a month. Both of my workplaces have closed with no clear indication of when they plan on re-opening. Thankfully, between savings, last month's pay and government assistance, I am in the fortunate position of having my head above the water. I've found myself with more free time than I've had over the past five years. This is the time, we are told, to create something great — and yet every time I sit down to write, I can't. I stare at my computer screen and get increasingly angry and upset at myself every minute those words fail to come.
Keep Your Hands Off Eizouken! is the latest anime show out of Science SARU, the studio behind 2017's fantastic Night Is Short, Walk On Girl, based on the manga by Sumito Ōwara. Its twelve episode run depicts three high school students forming a film club out of a ramshackle and abandoned warehouse on school grounds, so as to chase their dream of producing anime. The show is, in essence, a love letter to the medium, the frustration of building a world out of pen and paper, and the determination and drive of those who dedicate themselves to making this impossibility a reality. It might be the best piece of work I've seen about making art these past few years.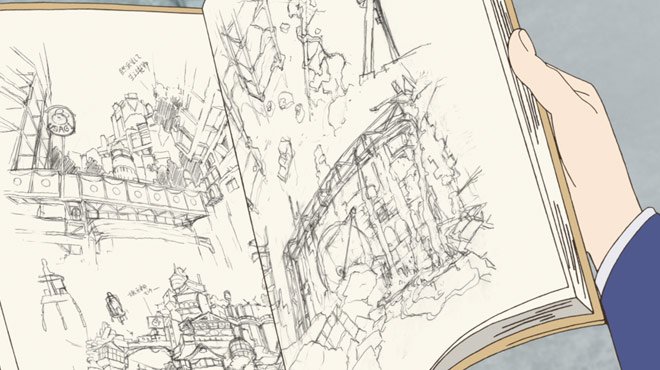 Films about filmmaking are usually bad. Or, if not bad, too cloistered and self-referential to be of much interest to anyone outside of the industry. It's all too easy for a love-letter to become a hagiography. You needn't look further than James Franco's recent The Disaster Artist to find an example of a film where the director's love of a subject completely overwhelms anything interesting or important in the material. Shin'ichirô Ueda's moderately charming film One Cut of the Dead fares better, but which too decided to flatten much of the drama contained within its otherwise engaging premise, turning it into a somewhat empty exercise in style.
The work is good and noble and pure, we tell ourselves. It's the villains out there (Tommy Wiseau, and overdemanding studio heads in the aforementioned examples) that are corrupting the process. If we could cut the bad actors, then the problems would be solved. Eizouken! as a show rejects this impulse. The closest thing we get to a villain are the same ones that dog our own working lives: deadlines, poor production pipelines, management miscommunication. It's acknowledgment that the joys of the work are inextricably tied to the pains come through clearest in its satire of the culture of overwork that is endemic within the industry: Asakusa, the team's director, choosing to sleep under her desk because 'it's what all [her] heroes do.'
Alongside her are Mizusaki, the lead animator, trying to figure out how to fit 48 hours' worth of animation into a single day; and Kanamori, their producer, who resorts to bribes, blackmail and all out threats to secure the future of their little outfit. While they all get on, and care immensly about each other and their work, the show mines its drama out of the mistakes one makes when they're learning, their shared misunderstanding of each other's roles, and the reality that what it takes to finish something is quite often different from what we find satisfying.
Creating art, the show says, is often hard and thankless — nobody would willingly do it unless it brought them joy sometime too. My God, does Eizouken! excel at being joyous! Throughout the episodes we find out leads rushing through the worlds they create as a work in progress, all sketched lines and half formed ideas, building them as they go. The energy of the animation and vocal performances which seem constantly restless, searching, capturing that feeling of constantly being a half step away from a breakthrough which nonetheless remains elusive.
See Also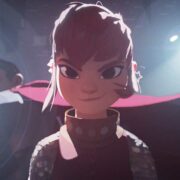 In its world, creativity is rooted in physicality and collaboration. The trio regularly wander the grounds of their school and town searching for inspiration. It can be found anywhere, a flooded street, an old broken-down windmill and the potential contained within must be expressed through movement. How else would we find out what forces motivate them? The work does not simply exist on the page, it exists out in the world — nuggets of inspiration waiting to be found, shared, encouraged by you friends and collaborators.
Asakusa, very much the group's heart, makes it clear multiple times. They aren't 'friends', they're 'comrades', they share a purpose that motivates them beyond the ordinary. This drive they feel that animates them, literally and metaphorically. I've given up trying to work while locked inside. We were never meant to create in a vacuum, away from the hopes and hurts of human life, away from those we love and whom we hope to touch with our work. I'm glad that I had this show to remind me of that. It's a perfect little thing, a bundle of pure optimism. Every season, there are a few anime that really should just be watched by everyone. This is one of them.
---
Keep Your Hands Off Eizouken! is currently available to stream for free via Crunchyroll.