Ennio (Film Review): Meet the Maestro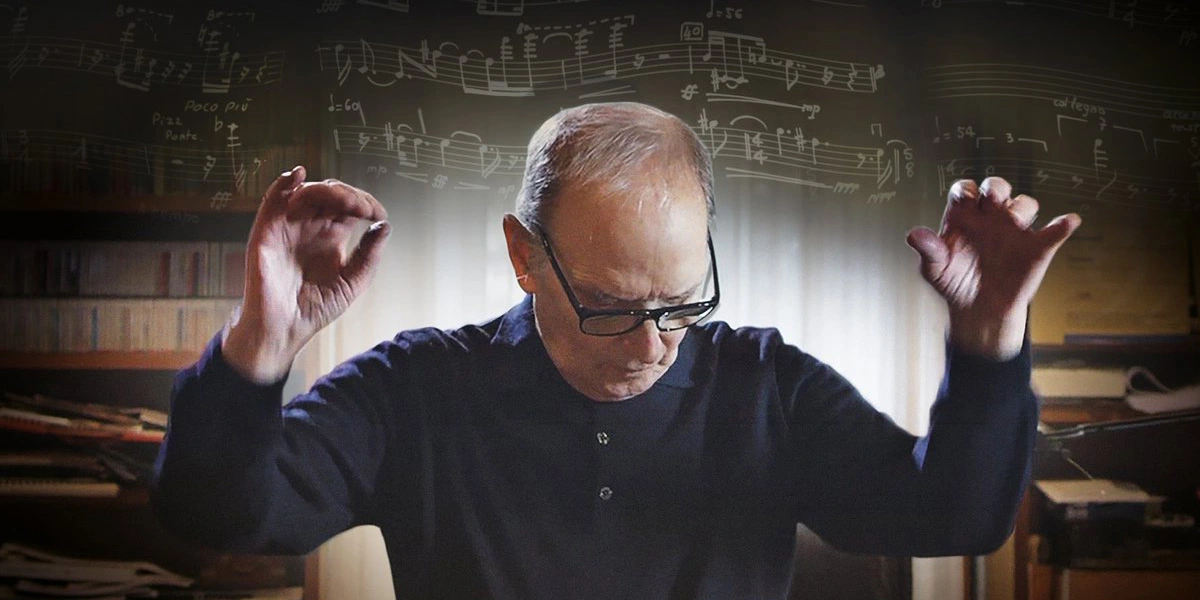 Ennio (Dogwoof)
Ennio is a masterful and passionate piece of documentary filmmaking, serving as the ultimate tribute to one of cinema and music's greatest icons.
---

It's hard to find anyone in the film industry with a career more legendary, influential, and prolific than Ennio Morricone. Known as the "Maestro," Morricone enjoyed a career spanning nearly sixty years, scoring over 400 films in nearly every genre imaginable, in addition to countless scores for television and over 100 concert works. But it's not simply his depth of work that defines him—it's the mastery over the orchestra, creative instrumental experimentation, rousing emotional highs, and sublime beauty present in his music that has captivated audiences around the world and greatly transformed the reputation of film scoring.
After his passing in 2020, it's hard to imagine how to properly pay tribute to such a rich and influential figure like Morricone and his legacy—but his friend and close collaborator, director Giuseppe Tornatore, has accomplished just that with his imposing, two and a half hour documentary Ennio, a film that shares the story of the maestro with the deserving cinematic grace and adoration of the great composer.
Ennio is more than just a series of talking heads gushing over Morricone—we actually get to hear the Maestro himself share his own story for much of the film's runtime. Seeing him filmed in the final years of his life, Morricone still has a spry spark about him as he eagerly reminisces over his past and shares intimately emotional moments as he reflects over his youth. We're given a full picture of Morricone's life, from his early childhood to his studies at the Saint Cecilia Conservatory and clash with the rigid traditionalists who mentored him. When Morricone began scoring for the screen, film music was looked down upon by the composers of the time. It wasn't until the end of their lives, when they saw Morricone's successes, that they finally recognized the artistic potential of film scoring.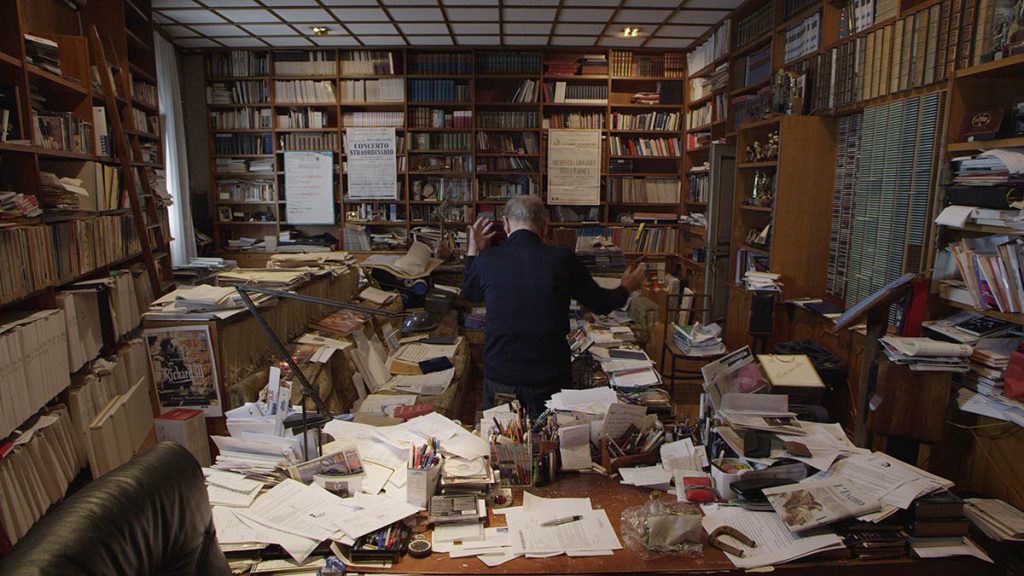 Painting a chronological portrait of Morricone's career, Ennio takes us through his most beloved scores, sharing the challenges and triumphs of his now-iconic music. There's some amusing anecdotes in here, like how Sergio Leone intervened to stop Morricone from scoring Stanley Kubrick's A Clockwork Orange and how Brian De Palma chose the heroic theme for The Untouchables that Morricone liked the least of the ones he wrote. While first working with director Pier Paolo Pasolini on Uccellacci e Uccellini (The Hawks and the Sparrows), Morricone was asked to adapt music from Johann Sebastian Bach, but refused since he didn't want to work with music from another composer. Pasolini quickly relented, granting Morricone complete creative freedom, and for the opening titles the composer wrote a song singing the names in the credits.
Particularly striking is singer Joan Baez's memory of first meeting Morricone while working on Sacco & Vanzetti. She recalls only speaking just a few words of Italian while Morricone only spoke a few words of English, but the two immediately got along so well with each other since they both shared a universal understanding of music—resulting in the song "Here's to You," which became so popular that Baez called it an "anthem" for their audience. It's also wonderful to see Ennio exploring some of Morricone's lesser known scores, like "The Sicilian Clan," one of his greatest and most underappreciated efforts—especially to learn how he based the four-note theme inspired by notes meant to symbolize the letters of Bach's name.
Most intriguing is Morricone's rocky relationship with Spaghetti Westerns. Although best known and beloved for these rowdy, eclectic scores for films like Sergio Leone's Dollars Trilogy and Once Upon a Time in the West, Morricone never liked these scores of his. While later scoring Quentin Tarantino's The Hateful Eight, Morricone went against Tarantino's expectations (who was hoping for a score along the lines of a Leone film) and decided to write an anti-Spaghetti Western score. Gone were the twangy guitars and trumpets, and instead a slithery, tense score more in the vein of something like Shostakovich. Morricone saw this opportunity as the chance to "rewrite" the sound he was most famous for, which ultimately paid off as he finally won a long-deserved Oscar for this score.
See Also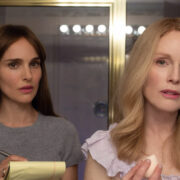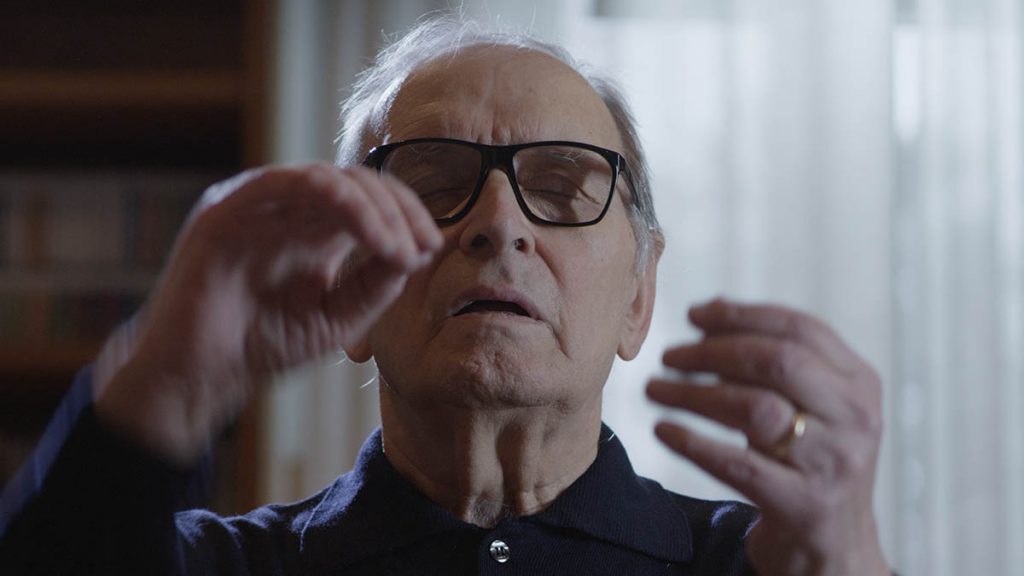 In addition to Morricone, Tornatore (himself included) interviews a wide range of filmmakers, actors, composers, musicians, and producers—Bernardo Bertolucci, Clint Eastwood, Lina Wertmüller, Oliver Stone, Quincy Jones, Bruce Springsteen, Hans Zimmer, John Williams, Dario Argento, and Quentin Tarantino, just to name a few. Each of the interview subjects, no matter how brief they appear onscreen, are equally impassioned about Morricone and his music, and their enthusiasm for the maestro's legacy and influence for many of them is deeply felt. Meanwhile, images of sheet music, clips of film scenes, and archival footage and photos keep this an engaging watch. And in some of the film's most earnest moments, Tornatore cuts between Morricone and the other interview subjects sharing each of their perspectives on a story or humming along to his music, building rhythmic moment that gives the film a musical dimension to its structure.
Tornatore has crafted something special with this film—a documentary with such heart and passion, topped off with a loving personal touch that's a fulfilling coda to the late, great Maestro. He has greatly succeeded in tackling a subject of such scope—not only the breadth of Morricone's impossibly large body of work, but also the personal angle as Morricone, in his final years, reflects back on his life and legacy. As a close friend of the composer, it's easy to imagine that this was a difficult and emotionally-charged project, and Tornatore pulls off this complicated beast with so much grace and gusto. Ennio will easily satisfy the most devoted fans of the maestro, offering a fulfilling conclusion to his great career as well as sharing new and intriguing stories, and for new listeners who have yet to discover Morricone, this is a rich introduction to his musical mastery and legacy.
---
Ennio was released in cinemas and on demand in the UK and Ireland on April 22, 2022. Click here to read our list of Ennio Morricone's best scores.