Pride Month: 10 Queer Movies to Watch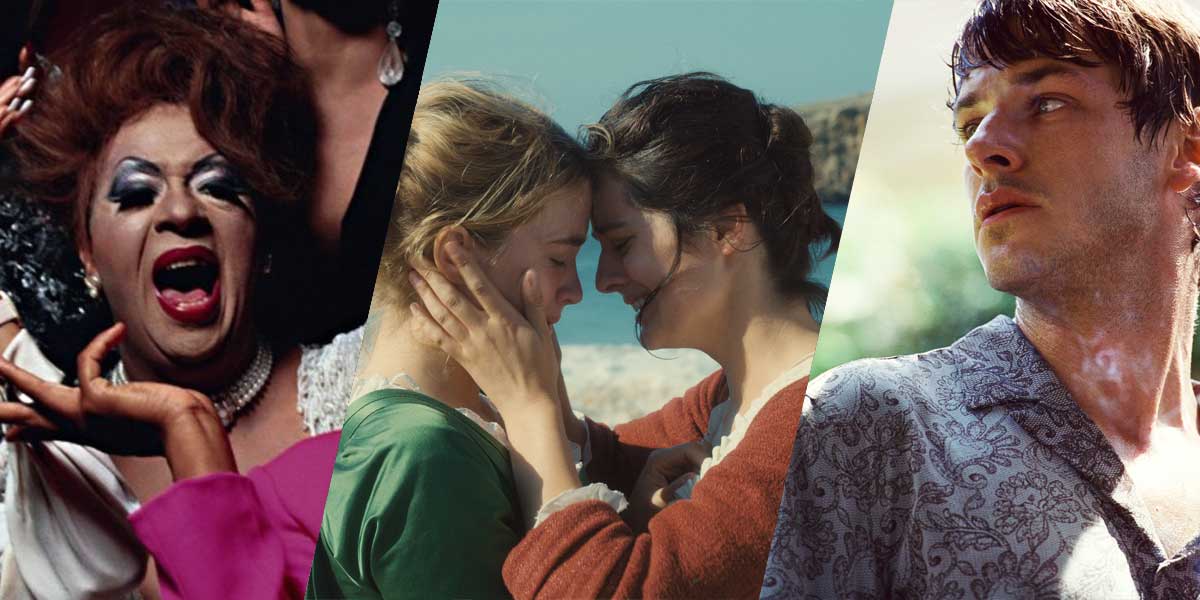 Let's celebrate Pride Month 2023 with a list of 10 Queer movies to watch! Take a look at the LGBTQ+ films recommended by our staff.
---
It's Pride Month, and you know what that means: it's time to watch your favorite LGBTQ+ film and celebrate! But if you'd like to watch something different this year, we have you covered! We made a list of 10 queer movies, each recommended by our staff, with a good mix of new releases and all time classics, and a few surprises!
Read our list below and don't forget to scroll till the end for even more LGBTQ+ movies to watch for Pride Month 2023!
---
BATMAN FOREVER (1995)
JOEL SCHUMACHER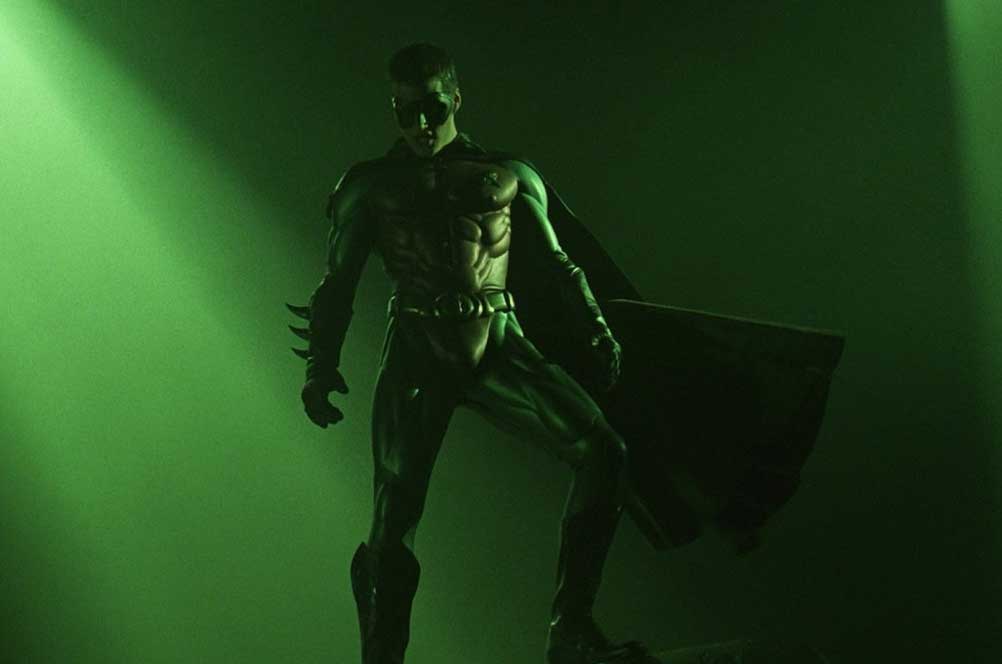 Yes, you've read it correctly. Batman Forever. There isn't a better film to watch this pride month than Joel Schumacher's ultra-expressionist, hyperkinetic, and unabashedly queer re-interpretation of Batman and Robin. Schumacher disproved fan theories that painted Val Kilmer's Batman as a closeted gay man. However, he welcomed gay interpretations of the film and the sequel, Batman & Robin, cheekily stating that he "tried to put in something for everyone."
You don't need to watch the film with a keen eye to see its queer subtext. The film opens with close-ups of Batman's crotch, butt, and nipples before he boards the Batmobile. Gotham City is a living, breathing party where everyone dresses in neon colors and goes to the circus to see perfectly formed men play the drums and hot people on the trapeze. Schumacher's (and cinematographer Stephen Goldblatt, nominated for an Academy Award for his work on the film) gaze on Chris O'Donnell's Robin was, for many queer kids, their sexual awakening. The film was a massive departure from Tim Burton's interpretation of Gotham, which was far darker and gothic. Schumacher's Gotham dials up the party to eleven: everyone is having a great time, no matter what happens on screen.
It's pure in-your-face entertainment that celebrates our love for our friends (and partners.) It's not necessarily the subtext that makes the film an important piece of LGBTQ+ cinema, but how Schumacher applies its coding through his "living comic book" and shows how universal love can be when you care about someone so deeply.
Because of this, the film deserves its place as a milestone of queer cinema and a reappraisal as one of the greatest superhero movies ever made. I'm even willing to put Batman & Robin on the same pedestal as Batman Forever, but I feel no one is ready for that discussion just yet… (Maxance Vincent)
---
THE BLUE CAFTAN (2022)
MARYAM TOUZANI
Morocco's entry for Best International Film at the 2023 Academy Awards – and Fipresci Award winner at last year's Cannes – is finally out on digital platforms, and it's one of the best queer movies you'll watch this year. This gem from writer-director Maryam Touzani (Adam) revolves around a man named Halim (Saleh Bakri), who owns a caftan shop in Morocco with his wife Mina (Lubna Azabal). Halim takes great pride in what he does, which is reflected in the care with which he handles the caftans he makes, as well as the often entitled clients who commission them. But Halim is also working on a special project: the titular blue caftan, made with rare, beautiful fabric he treasures.
One day, the store owners hire an assistant, the shy Youssef (Ayoub Missioui), and their well-established routine suddenly changes, though it happens just as delicately as the way in which Halim handles his caftan. The reason is that the two men are quite clearly attracted to one another, and it's so obvious that it doesn't take long for Mina to notice. But not long after that, Mina gets a serious illness and can no longer work. And, as her husband looks after her, Youssef helps Halim with the store.
It's best to leave it at that to avoid spoilers, but The Blue Caftan is a film that will surprise you in all the best ways. If, based on this synopsis, you have expectations on what the film is going to be like, prepare to find a completely different kind of movie. There are no big conflicts or revelations in Touzani's stunning film, but subtle hints that tell us just what we need to know, building tension and placing us right there, with three human beings who love deeply and intensely and who care for one another enough to be able to overcome societal expectations. (Serena Seghedoni)
---
CALL ME BY YOUR NAME (2017)
LUCA GUADAGNINO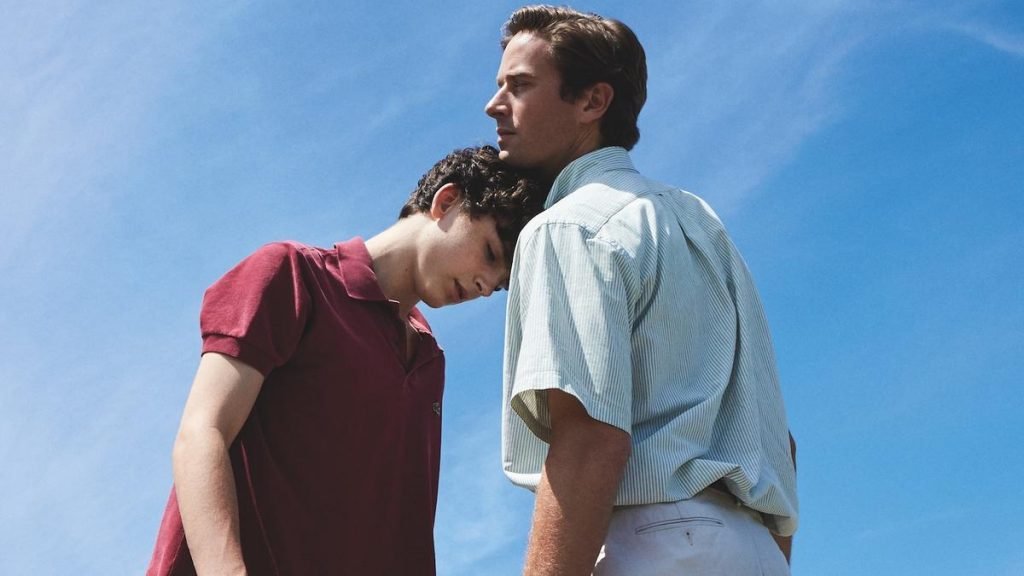 Call Me By Your Name is a heartwarming and breathtakingly beautiful film that celebrates love, self-discovery, and the power of embracing one's true identity. Set against the backdrop of the Italian countryside in the 1983, it follows the passionate romance between Elio (Timothée Chalamet), a curious and thoughtful teenager, and Oliver (Armie Hammer), a charming and mysterious graduate student who becomes a summer guest in Elio's home. As their connection deepens, their hearts ignite with desire, leading them on a journey of self-exploration and awakening.
This love story transcends societal expectations and boldly captures the intensity and joy of two souls finding solace and connection in each other's arms, reminding us that love knows no boundaries and that true love is something to be celebrated, cherished, and remembered forever. With each stolen glance, lingering touch, and stolen kiss, their love story becomes a captivating dance, navigating the delicate nuances of desire, intimacy, and the complexities of navigating their flourishing identities. It's a radiant and authentically queer film that speaks to the power of love's transformative embrace and the freedom of being able to call someone by your own name.
Not only does the film represent a triumph for queer cinema, but it also serves as a powerful promoter for conversations surrounding the indomitable spirit of the LGBTQ+ community. With each frame infused with a radiant authenticity, it invites viewers to revel in the intoxicating beauty of queer love, inspiring countless hearts to beat with newfound courage and unapologetic pride. (Fabian Garcia)
---
CAROL (2015)
TODD HAYNES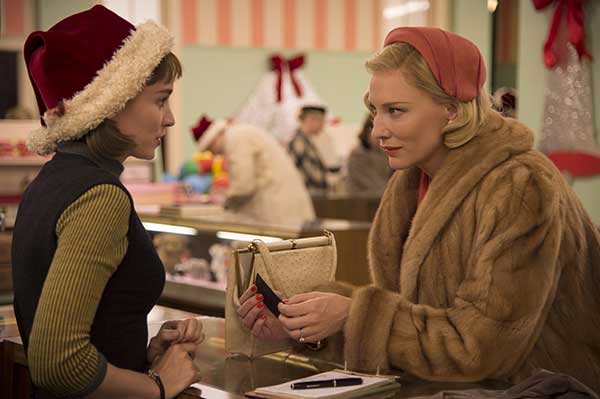 Carol isn't just a love story. It doesn't just follow two women as their relationship grows deeper through a series of well-scripted jokes and vulnerable confessions, but rather it highlights how dangerous and often cruel love can be. Todd Haynes' timeless romance centres around Carol (Cate Blanchett) and Therese (Rooney Mara), who find themselves attracted to each other despite their existing lives in totally different spheres of the world.
Despite the film's comforting and hypnotic atmosphere, that's created through Haynes' precise direction and the palpable chemistry between lead actors Blanchett and Mara, Carol is actually the story of how love and attraction can be a tantalising way of replacing the unhappiness that we all experience in our lives with something easier and seemingly better.
But Carol proves how love can be just as hurtful, unfair and depressing as those aspects of life that we try to replace with it – and that's why the film's decision to portray a queer relationship works so well. This community is one that's constantly been told what they can and cannot be, so Carol uses this oppressive history to highlight love's ability to bring two people together despite the world's insistence that they don't belong.
Carol is an extremely powerful story that's a must-watch for anybody interesting in broadening their perceptions of the romance genre, particularly when it comes to queer stories in film. Blanchett and Mara craft one of the most convincing and compelling relationships ever put to screen – and the film's lack of happy resolution is another brutal reminder that love isn't always the painless state of bliss that many films portray. (Jack Walters)
---
IT'S ONLY THE END OF THE WORLD (2016)
XAVIER DOLAN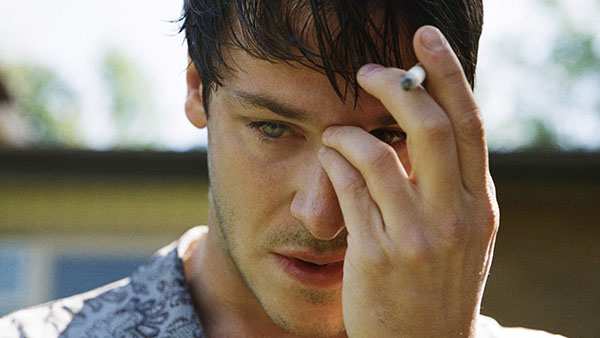 Within the online film zeitgeist, Xavier Dolan's filmography is received by critics and audiences alike in seemingly equal praise and derision. Out of his nine films – of which at 34 years old (as of June 2023), is an impressive amount – some have gone as far as being nominated for the Palme d'Or while others disappear from the cultural discussion with little fanfare. His French family drama It's Only The End Of The World, where a gay writer returns home after a decade away to tell his family that he's dying of cancer, doesn't buck that trend. Having received the Grand Jury Prize at 2016's Cannes Film Festival, it was responded to with extreme divisiveness, garnering a critical response of 44% on Rotten Tomatoes.
It's Only The End Of The World is a loud, brash cacophonic swirl of trauma-fuelled inter-personal dynamics, as Louis (Gaspard Ulliel) spends the film attempting to broach the topic of his impending death to his mother (Nathalie Baye), sister (Léa Seydoux), brother (Vincent Cassel), and his sister-in-law Catherine (Marion Cotillard). Dark secrets scorch the annals of their relationships, long lost memories of unrequited love spring from the creaky bed springs like the vines on a home long neglected, and the bickering family unearth long forgotten details of their repressed childhoods that might have been better kept in the past. It's Only The End Of The World erupts from the screen with such unbridled chaos that it's no wonder it is deemed divisive, but the emotional catharsis that can be found within the rage lends itself as one of the most evocative, devastatingly painful films on queer familial exclusion ever. (Connor Lightbody)
---
THE OPPOSITE OF SEX (1998)
DON ROOS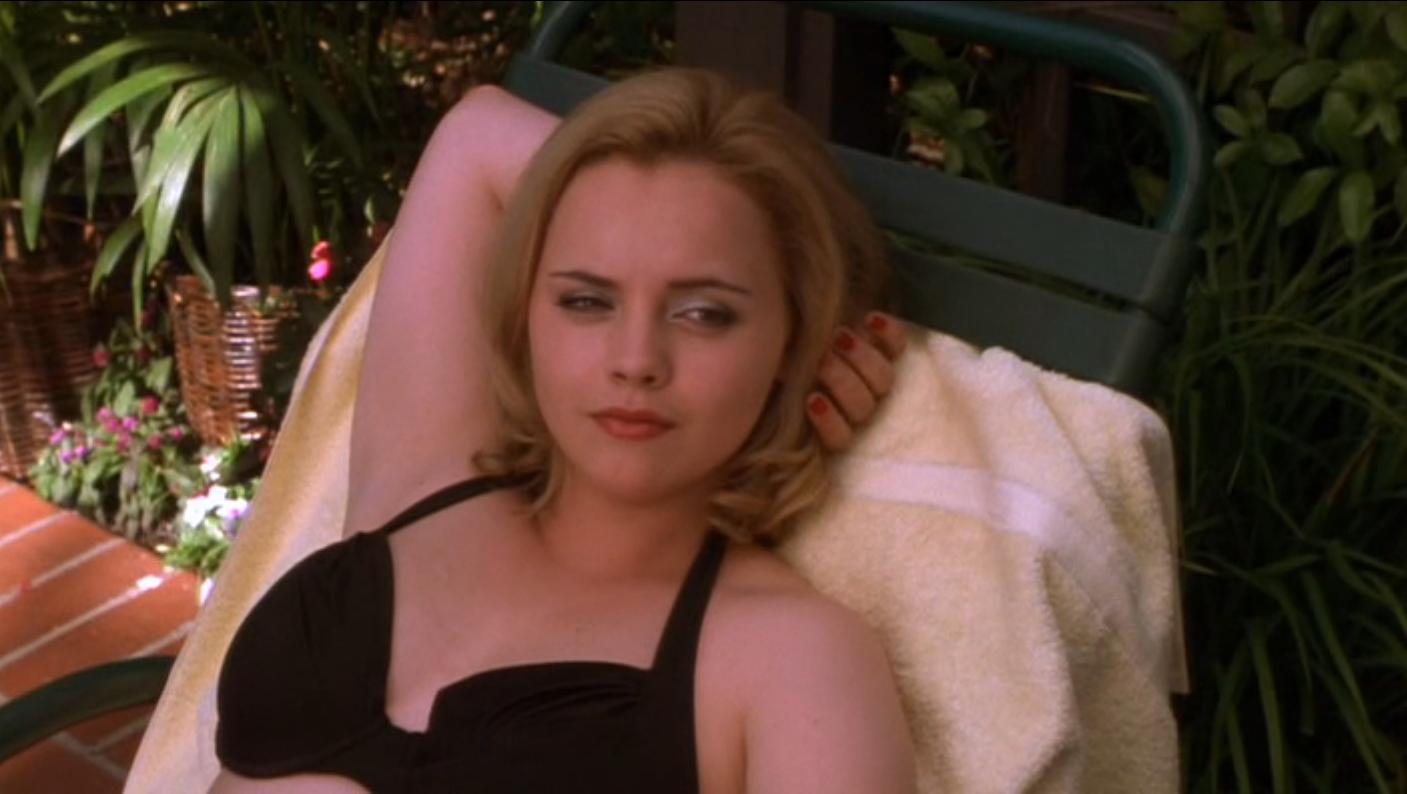 Don Roos's brilliant queer comedy stands out because its humour isn't just dark, it's pitch black. In fact, it's pretty nasty. Christina Ricci (Yellowjackets) plays Dedee, a pregnant teenager who runs off to live with her older half-brother Bill (Martin Donovan, Tenet), who is gay and works as a teacher. Dedee finds herself having to hide her pregnancy, while Bill has to fend off a vicious student (Johnny Galecki, The Big Bang Theory), who has falsely accused him of grooming him.
With colourful supporting performances from Lisa Kudrow (Friends) as Bill's widow's sister Lucia ("pronounced Loo-sha!") and Lyle Lovett (Short Cuts), Roos's (who is gay himself) postmodern comedy is not afraid to look at the ugly side of humanity, and how gay people can be victimised even when keeping a low profile. Nobody is free from harsh ridicule, making it an oddly inclusive film which encourages forgiveness and love. Ricci's meta narration provides a sharp edge that subverts genre expectations and makes Dedee a thoroughly compelling lead. A real gem. (Joe Flockhart)
---
PARIS IS BURNING (1990)
JENNIE LIVINGSTON
No queer film list would be complete without Jennie Livingston's Paris Is Burning. The 1990 documentary is a heart-breaking portrayal of the lives of the gay, transgender, African American and Latino communities in the late 1980s. Paris Is Burning does not shy away from depicting the harsh truth of that reality while also focusing on the ball culture of New York City at the end of the 20th century, thus making it accessible to a more popular and mainstream audience.
Because of its historical, cultural, and aesthetic significance, the documentary was included in the US National Film Registry for preservation. Interestingly, in terms of formal choices the film features a hybrid style that combines a more subjective cinéma vérité with the traditional documentary style. Overall, Paris Is Burning is a necessary and beautiful documentary, one that still remains very relevant today. (Clotilde Chinnici)
---
PORTRAIT OF A LADY ON FIRE (2019)
CÉLINE SCIAMMA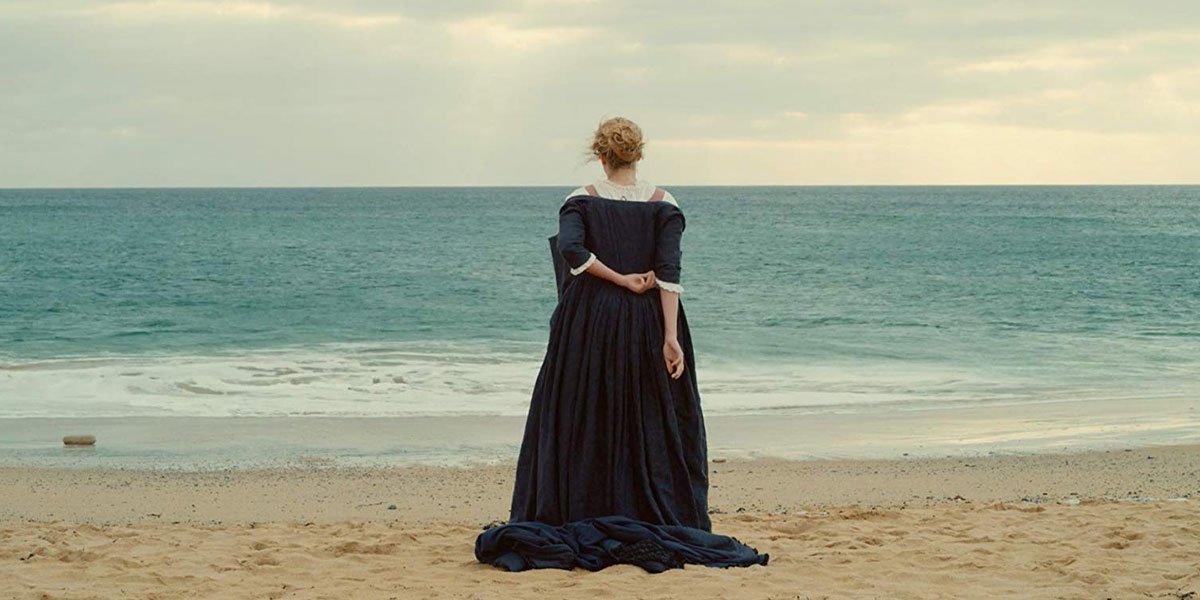 As one might with a piece of art, the word 'masterpiece' may well be used to describe Céline Sciamma's Portrait of a Lady on Fire (Portrait de la Jeune Fille en Feu). Mesmerising, stunningly depicted and tenderly acted, it's a historical drama centred around the enduring power of connection, no matter how brief or illicit it may be at the time. Set in the 1770s, the film centres around Marianne (Noémie Merlant), a painter who is commissioned by a Countess (Valeria Golino) to craft a portrait of her daughter Héloïse (Adèle Haenel). The trouble is, Héloïse refuses to sit for the portrait, for its purpose is to be shipped off to a nobleman whom she is expected to marry. But the Countess is insistent, and so Marianne poses as a companion and paints in secret, all the while growing ever closer to the free-spirited Héloïse.
Portrait of a Lady of Fire is, unsurprisingly considering its subject matter, visually stunning. Cinematographer Claire Mathon captures the beauty of both the windswept, sun-bleached coastlines and the intimate, candlelit interiors. It feels like every shot is on purpose, specifically crafted by Sciamma into a moving, beautiful queer story that's delivers emotion without the expected tragedy. It's a film about the female gaze, with nary a man in sight, and Sciamma bucks the overwrought trend of 'artist and muse' and instead carves out something much more poignant and powerful between the two women.
Héloïse and Marianne share a connection that Sciamma allows to blossom, simmer and burst forth, regardless of the society trappings in which the film is set, and the auteur is helped immensely by wonderful central performances from Merlant and Haenel. It's poetic, naturalistic and a really affectionate piece of art that's also about art. The film is ultimately the memory of a love story, bookended by moments that show just how enduring a connection can be, and comes highly, highly recommended. (Claire Fulton)
---
PRIDE (2014)
MATTHEW WARCHUS
An exploration of love, friendship, and independence, Matthew Warchus's Pride (2014) captures every high, and every low, of minority communities in the UK during the 1980s – telling the true story of two unlikely groups of people as they combined forces to make a stand against hatred.
Set in the summer of 1984, the film locates itself both in London and in a small town in Wales, Onllwyn, and is filled with captivating shots of gritty industrial landscapes that are contrasted against the vibrant subcultures of 1980s Britain.
As the story unfolds, we see the alliance that forms between a group of LGBTQ+ campaigners and a Welsh mining community during the United Kingdom's 1984–1985 miners' strike. During the 1984 Pride March in London, we watch as Mark Ashton (Ben Schnetzer) and his group of passionate gay and lesbian activists set out on their mission to help, a mission that would later become known as the Lesbian and Gays Support the Miners movement (LGSM).
The excellent ensemble cast of the movie is one of its assets. Each actor gives an exceptional performance, bringing their characters to life and capturing the complexity and emotional range of the narrative. Ben Schnetzer excels as the dynamic and idealistic Mark Ashton, evoking the group's spirit of hope and tenacity. Imelda Staunton is also outstanding as Hefina, a kind-hearted Welshwoman who plays a crucial role in bridging the divide between the groups.
Whilst the film does deal with heavy themes and emotional topics, Pride is a monument to the strength of cooperation, compassion, and the struggle for equality thanks to its superb ensemble, sharp screenplay, and moving storytelling. Matthew Warchus expertly strikes a mix between humour and tragedy, giving the movie a tangible energy that keeps spectators interested throughout – providing a film that is sure to pull on your heartstrings whilst simultaneously providing laughter, comfort and a strong sense of belonging (with a few tears along the way). (Laney Gibbons)
---
THE ROCKY HORROR PICTURE SHOW (1975)
JIM SHARMAN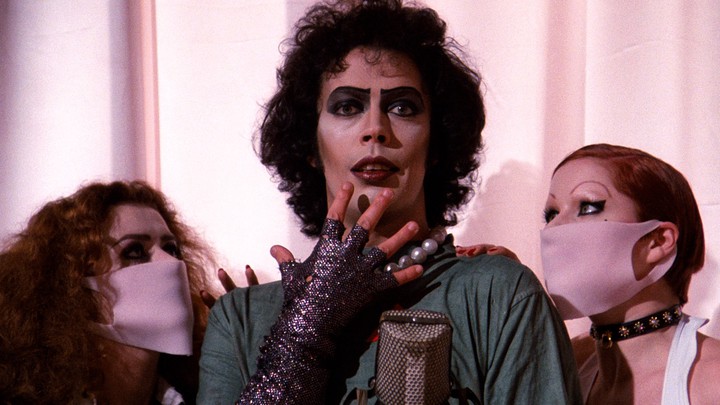 The first time I watched The Rocky Horror Picture Show, I was 13 years old. Glee had a special episode where the students were putting on the show, and one of my favorite characters, Mercedes, sang a ferocious rendition of "Sweet Transvestite" which immediately made me want to watch the film. Rocky Horror tells the somewhat tragic story of Brad (Barry Bostwick) and Janet (Susan Sarandon), who are newly engaged. On an extremely rainy night, their car breaks down and they are forced to seek shelter in the mansion of Dr. Frank-N-Furter (Tim Curry), a transvestite who is hosting a party to celebrate his newest creation, a man named Rocky (Peter Hinwood).
This film is brimming with queer energy from start to finish. From the lavish production design to the erotic costuming, every frame of this film is terrifyingly weird in the best way. It is one of those movies that encourages you to be your true authentic self, because that's exactly what everyone on screen is doing. As you watch the film, especially at a midnight showing, it invites you to be a part of this eccentric community, screaming profanities, throwing rice, and much more, making every viewing an unforgettable experience. There is simply nothing like The Rocky Horror Picture Show, and I doubt that there will be any other creation like it in the future, making it a perfect watch for pride month. (Jonathan Vargas)
---
MORE QUEER MOVIES TO WATCH FOR PRIDE MONTH: