5 Recent Feel-Good Queer Movies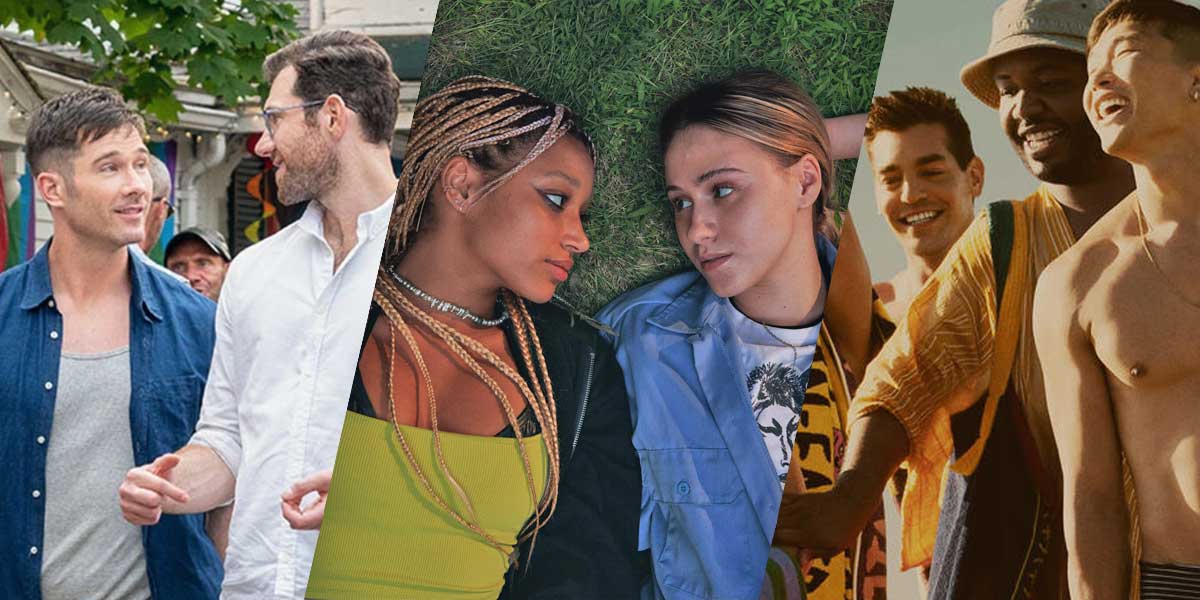 Immerse yourself in the laughter, love, and enjoyment of queer narratives with 5 feel-good movies, from rom-coms to heartwarming tales of friendship and more!
---
With Pride Month slowly coming to an end, there's still some time to catch up on feel-good movies with queer storylines. While many queer movies focus on suffering or tragic romances, if you're looking for something that will simply put a smile on your face, here are 5 quick and easy-to-watch films from recent years.
---
1. FIRE ISLAND
(2022)
Director: Andrew Ahn
Full Review: Fire Island (Review): The Perfect Movie to Kick Off Pride Month
Loosely based on the classic novel Pride and Prejudice, Fire Island is a delightful film with a screenplay penned by comedian Joel Kim Booster, who also stars in the movie. It brilliantly takes a timeless story and reimagines it in a modern setting, maintaining its cultural significance. Set in Fire Island, a popular vacation destination within the queer community, the film follows a group of friends as they encounter another vibrant group of individuals. As they spend time together, they navigate the complexities of falling in love and facing challenges. The cast, including Bowen Yang, Conrad Ricamora, and Margaret Cho, delivers outstanding performances, ensuring a continuous smile on your face. Prepare to be entertained by the abundance of witty jokes sprinkled throughout the film, making it a truly feel-good experience.
---
2. LUCA
(2021)
Director: Enrico Casarosa
Full Review: Pixar's Luca is Practically Perfect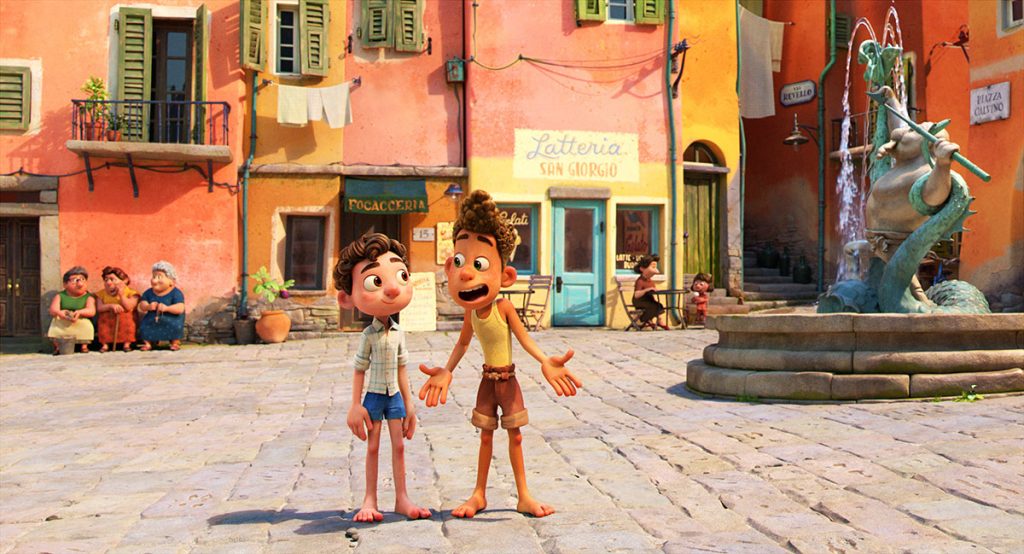 While never explicitly confirmed as a gay film, Pixar's heartwarming tale about two Italian sea monsters who yearn to ride a vespa and savor pasta struck a chord with queer audiences upon its release on Disney+ in 2021, coinciding with the month of June. It can be readily interpreted as a touching story of a tender first crush between two young boys who discover happiness and a sense of belonging in each other's company. The final scene, reminiscent of Call Me By Your Name, is incredibly moving and likely to bring tears to your eyes in the most heartwarming way.
---
3. BROS
(2022)
Director: Billy Eichner
Full Review: Bros (2022) Film Review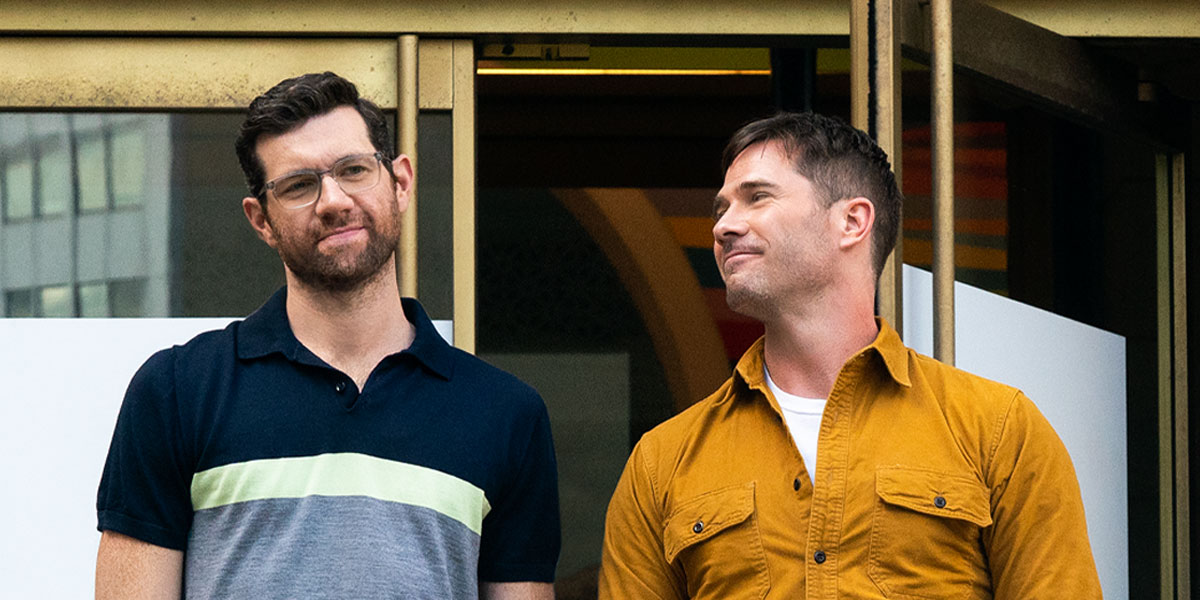 Written by and starring comedian Billy Eichner, renowned for his roles in Parks and Recreation and his segment Billy On The Street, Bros is a comedic gem that delivers a nonstop stream of jokes from the very beginning. Yet, it doesn't stop at humor alone—it also possesses a significant amount of heart. Fearlessly tackling various issues within the gay community, the film cleverly incorporates these moments as both comedic highlights and opportunities to explore the depths of its dynamic characters, their insecurities, and struggles. As one of the first major studio-produced gay romantic comedies featuring an all-gay principal cast, Bros truly deserves the joyful and entertaining experience it demands from its audiences.
---
4. THE PROM
(2020)
Director: Ryan Murphy
Full Review: The Prom (Review): The Star-Studded Musical Sensation of the Season
See Also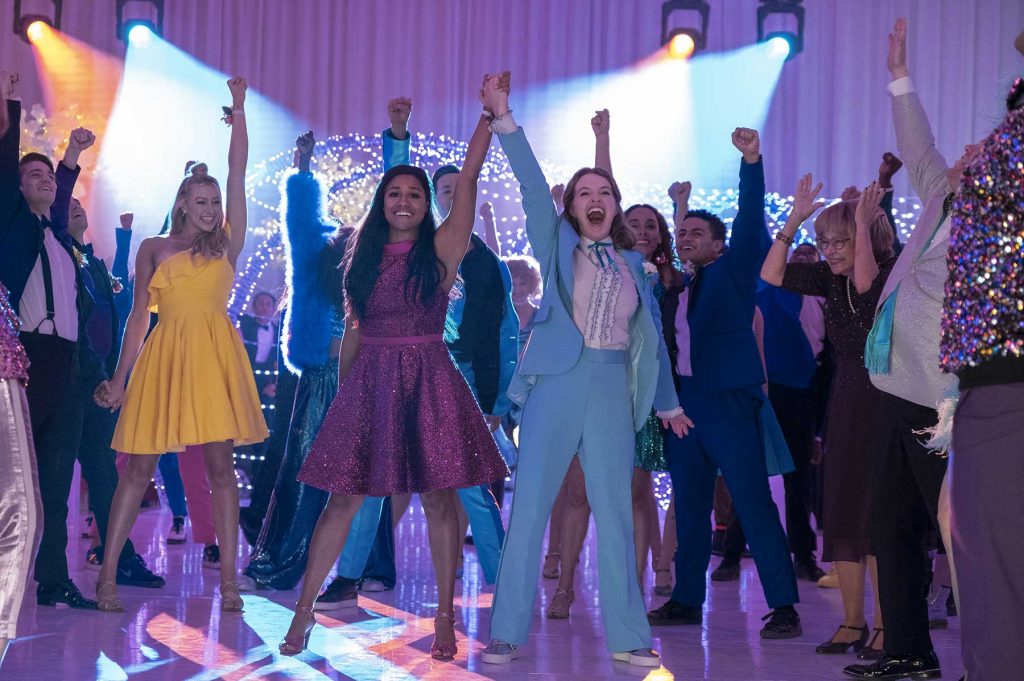 Featuring an All-Star cast including Meryl Streep, Nicole Kidman, and the recent Oscar winner Ariana DeBose, The Prom centers around two queer girls from a small town who share a simple desire—to attend prom together, despite the opposition they face. Originally a Broadway sensation in 2018, this story was swiftly adapted into a Netflix film. Prepare to have the catchy soundtrack of The Prom firmly ingrained in your mind as its feel-good atmosphere will leave you smiling for hours on end.
---
5. BODIES BODIES BODIES
(2022)
Director: Halina Reijn
Full Review: Bodies Bodies Bodies (Film Review): A Madhouse of Fun
While not strictly categorized as a gay romance, the lesbian couple at the heart of this film shines as one of its most captivating aspects. As a slasher comedy with a murder mystery plot, it will keep you on your toes as you attempt to unravel the twists and turns. The film expertly blends tense moments with well-timed injections of comedy that are sure to leave you pleasantly bewildered with laughter.
---
As Pride Month draws to a close, there's still time to immerse yourself in the joy of feel-good movies with queer storylines. These films offer a refreshing departure from the often prevalent themes of suffering and tragic romances in queer cinema, from Fire Island's modern reimagining of a classic story, to Bodies Bodies Bodies' intriguing blend of slasher and comedy. These films provide not only entertainment but also important representation and a chance to revel in the diversity of queer narratives. So grab some popcorn, sit back, and allow yourself to be swept away by the laughter, love, and pure enjoyment these movies have to offer.
---
READ ALSO: