And Then We Danced: Film Review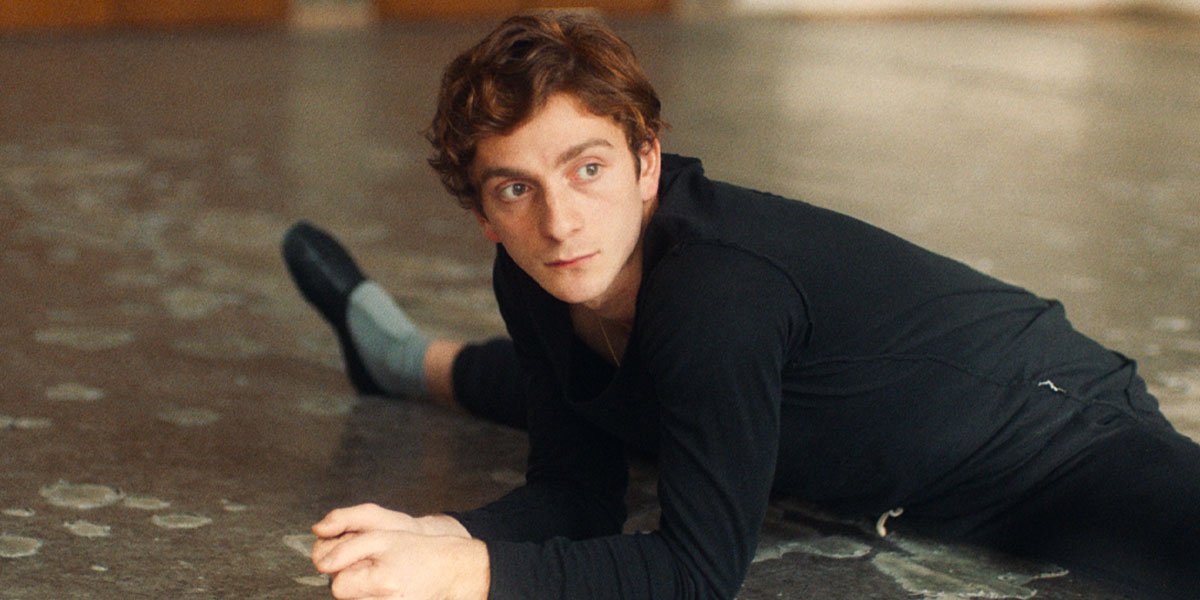 Levan Gelbakhiani as Merab in And Then We Danced (Anka Gujabidze/Music Box Films)
In And Then We Danced, writer-director Levan Akin unearths his Georgian roots and weaves a delicate, insightful coming-of-age tale.
---

Another review to write with no notes on my Book of Notes for Review-Writing Purposes. Damn. This is a conundrum. But, leaving definitions aside for a moment, perhaps this is only right. I've been sitting in front of Levan Akin's And Then We Danced for almost two hours, but not once did my eyes wander off the screen of my portable cinema theatre a.k.a. laptop. Not once did I feel the urgent need to go get myself a huge cup of ice cream to let off some bore-steam. I've been cooked up to perfection. At last, parting time comes. And I realize I've been in love with And Then We Danced all along.
Akin's Berlinale-worthy drama is a moving coming-of-age tale. Set in Georgia's capital city Tbilisi, And Then We Danced presents some crucial moments in the life of Merab (Levan Gelbakhiani), a young folk dancer who dreams of touring the world with the Georgian Ensemble. Merab trains hard every day, performs duets with his life-long on-and-off stage partner Mary (Ana Javakishvili) and works nights at a restaurant. Inside Merab, though, something is stirring. It's something so subtle he can't even notice it at first. But then gifted dancer Irakli (Bachi Valishvili) joins Merab's ensemble – and it's dynamite.
Merab's awakening to full adulthood and his own sexuality doesn't come unprecedented. From Call Me By Your Name (Luca Guadagnino, 2017) to Celine Sciamma's Portrait of a Lady on Fire (2019) – just to quote a couple of recent big-hitters – beautifully-woven, aesthetically graceful romances of more or less unrequited love have been flooding our screens. Nevertheless, this is not to say that And Then We Danced ends up being nothing but the pale reflection of the work of more established filmmakers than Akin. On the contrary: the power, and the insightfulness, of Merab's story comes built-in with the social context in which its writer-director chose to set the film.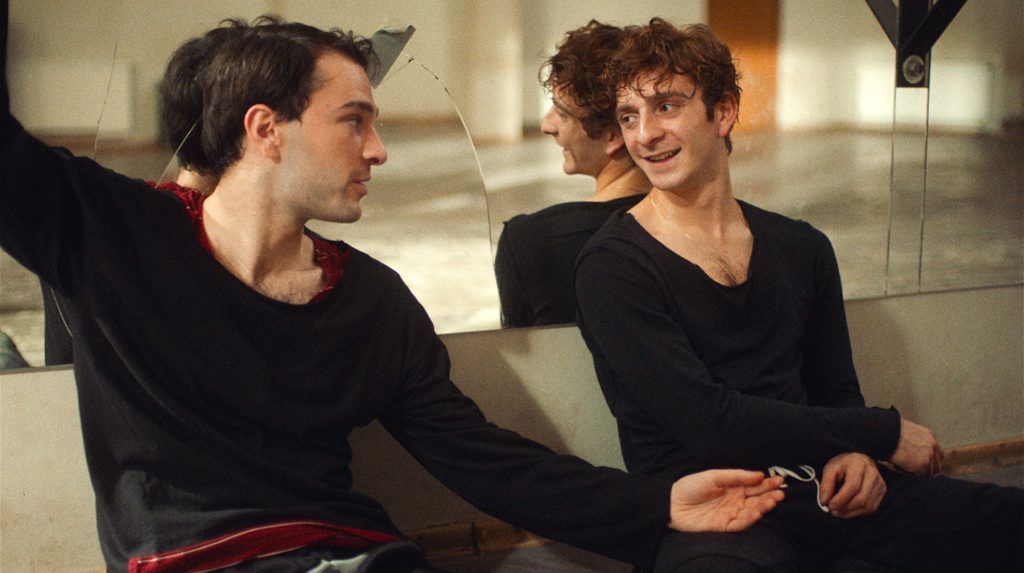 And Then We Danced is neither made of historical escapism nor of placidly a-temporal, a-problematic summers. Taking after the spirit of Schico Menegat and Bruno Fernandes's Tinta Bruta (2018), Akin's film tackles a burning-hot topic in Georgia, where queer people struggle to find acceptance in the fabric of their own society on a daily basis. Not as much undergroundish as Tinta Bruta proved to be, And Then We Danced nevertheless strikes the chord of empathy as it exposes the machismo intolerance of Georgian institutions and aesthetic canons.
Akin has woven a gripping, fascinating tale about the importance of finding self-acceptance and your own voice in everything you do. Merab's character is stunningly portrayed through Gelbakhiani's superb performance – a roller-coaster experience of excitement, fear, anger, and utter joy that rightfully places debutant Gelbakhiani into the Olympus of celluloid shooting stars. The final touch to this already enthralling piece of cinematic tapestry is given through the insertion of traditional Georgian music and chants: a final tribute Sweden-born, New-York-educated Akin pays to his ancestral Georgian roots. As the Germans would say: Sehnsucht, or painful longing. This is what Georgian folksongs seem to be all about. And, in a way, this is also what And Then We Danced is all about: a painful longing for a happy, better place. A place we can call home within the home we were actually born into.
These are the reasons why I couldn't bear to take any notes while I was watching Akin's latest feature. These are the reasons why I'd wish there were more filmmakers as daring as Akin is. Upon release, And Then We Danced had to face an upsurge of social hate in Georgia. But it withstood it all, and its crew brought into the world a masterpiece commentary on contemporary times. Thank you, fearless heroes of the arts. Thanks for what you are doing for us every day. Thanks for giving us freedom when everything else seems to crumble.
---
And Then We Danced is now available to watch On Demand.