My First Summer Film Review: A Tender Tale of Young Sapphic Love
Marcela Kavenagh and Maiah Stewardson in My First Summer (Courtesy of the BFI)
My First Summer is a dazzling young coming-of-age story that encapsulates the magic of first love with a surety commonly displayed by more established directors.
---

My First Summer documents a journey of growth and discovery that 16-year-old Claudia (Marcela Kavenagh) experiences when meeting spirited local teen Grace (Maiah Stewardson). Claudia has grown up in isolation from the outside world and after her mother's tragic passing, Grace must teach Claudia about the restorative power of human connection. But will their sanctuary be threatened by the adult world as it closes in around them?
Lovers of Call Me By Your Name, you are in luck, as director Katie Found has you covered with her new film. Its portrayal of a summer romance feels like an homage to Luca Guadagnino's 2017 critically acclaimed film, but don't be mistaken: My First Summer has its own unique voice. Found's feature film debut offers escapism and indulgence, predominantly focusing on the purest elements of adolescent sapphic relationships which feel so far away from the modern-day trials of social media. Sure, there are bleak undertones to this story, with the real world lingering on the outskirts at all times, but Found allows these characters to grow in a space of tenderness and purity.
My First Summer's landscape is ethereal with golden hues and warm accents. Claudia blends in seamlessly, her timidness reflected in her bland clothing. Enter Grace, who explodes onto screen and into Claudia's life in a refreshing myriad of colour, bringing vibrancy and vigour with her. Realising Claudia has been misguided by her depressed mother, Grace takes it upon herself to teach Claudia about the small beauties of the world, these being such things as strawberry milk and candy necklaces. Grace's exuberance works its way into Claudia's life, obvious by the way her world becomes more colourful. With posters on the wall and coloured beads on her wrists, we see Claudia's world transform.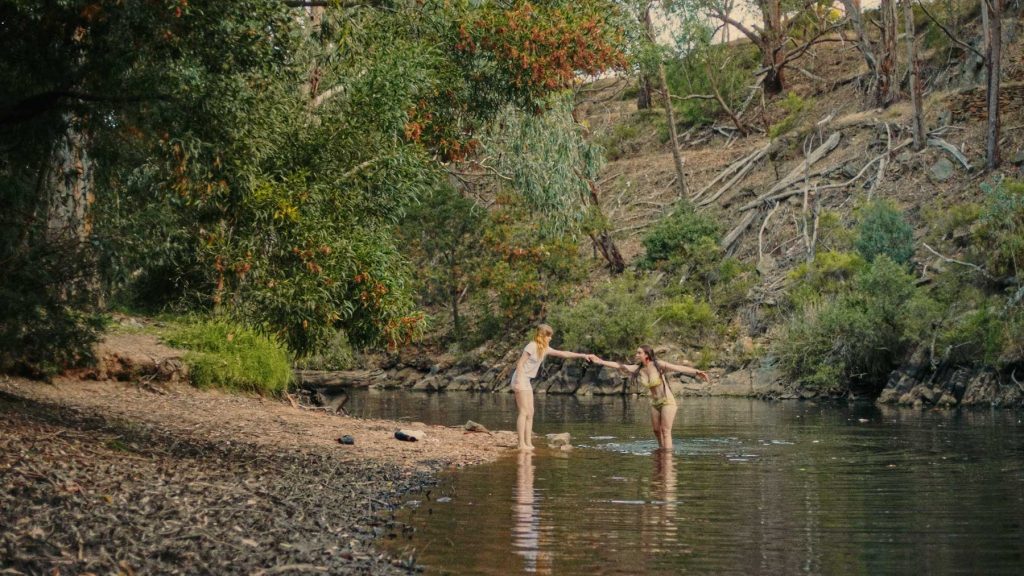 Although Grace is a guiding force for Claudia, My First Summer is a film of perfect balance. For all Grace's teachings, Claudia undoubtedly adds value to Grace's life too. Secluded from the world, Claudia's home, where she lives in solitude with her dog after her mum's passing, has clearly become a haven to her. Its tranquillity couldn't be further from the hostile environment Grace battles with at home. Claudia's world offers acceptance and love, restoring Grace's faith in human connection and reminding her of the beautiful simplicities of life that struggle to survive beyond the walls of Claudia's home.
It's the performances from these two leads that make My First Summer a stand-out at this year's BFI Flare Festival. Despite the dazzling cinematography, this film would be nothing without them. Marcela Kavenagh and Maiah Stewardson navigate their roles with a professionalism and adeptness that seems way beyond their years. Kavenagh's Claudia perfectly portrays a timid young girl who is afraid of the world but is eager to learn all the same. Likewise, Stewardson brings great strength with her role as Grace, delivering a character who is equal parts mature and youthful.
See Also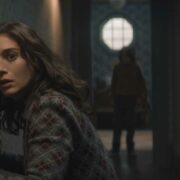 My First Summer is a rewarding watch that perfectly encapsulates the experience of first love. Grace and Claudia's tender romance will undoubtedly bring you comfort, and this stories' landscape will surely bring you warmth.
---
My First Summer premiered online at BFI Flare in March 2021 and is now available to watch on digital and on demand.