The White Crow: Film Review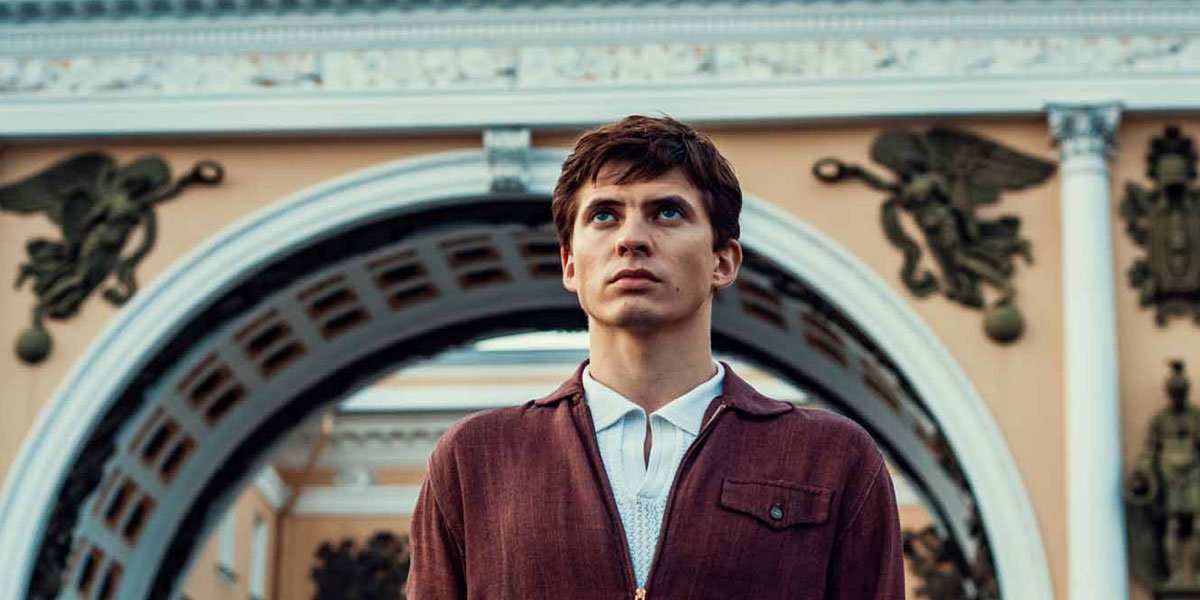 Oleg Ivenko in The White Crow (Studiocanal)
The White Crow, Ralph Fiennes' portrayal of Russian ballet dancer Rudolf Nureyev and his 1961 defection to Paris, is a story of discovery and freedom about an exquisitely complex man.

---
When Academy Award nominee Ralph Fiennes stepped onto the stage of the Embankment Garden Cinema, where The White Crow premiered on October 18, 2018 as part of the London Film Festival's Create Gala, he couldn't have found a better choice of words to introduce his third film as a director (after revenge period drama Coriolanus in 2001 and Dickens biopic The Invisible Woman in 2013). "We live in an era of the showrunner, and the TV drama, and the story that never knows where to end", he said, as he explained that what we were about to see was the complete opposite of that.
The director shot the film in three countries (France, Russia and Serbia), had his characters speak more than one language (including Russian), focused on a part of Nureyev's story that is not very well known and even picked a leading actor (Ukrainian dancer Oleg Ivenko) that "not many people knew". Fiennes' choices made it harder for both himself and screenwriter David Hare (The Hours) to get The White Crow to be released on the big screen, but their efforts paid off, as the director's latest drama is also his most ambitious project to date.
The Nureyev we are shown in The White Crow is not just the man who made history for being one of the greatest dancers of the Twentieth Century. The "Rudi" we see in 1961 is a twenty-two-year-old who leaves the Soviet Union for the first time in order to pursue an international career as a member of the prestigious Kirov Ballet Company. He's also not an easy person to figure out. The film's very own title card identifies a "White Crow" as "a person who is unusual, extraordinary, not like others, an outsider", which turns out to be the perfect definition for our young protagonist. From his birth on a train in Siberia in 1938 to his early training as a dancer in Russia and his subsequent defection to Paris at the height of the Cold War, Nureyev's undeniable talent and extraordinary personality never cease to fascinate us.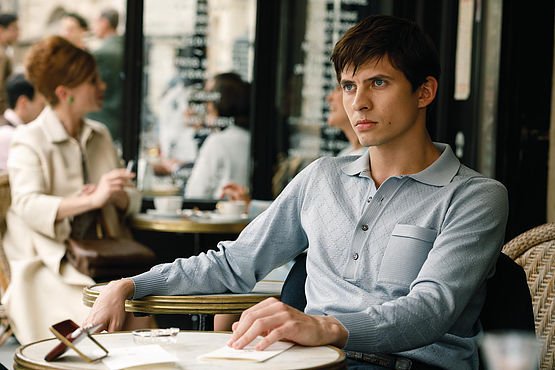 Fiennes and Hare adopt an unusual approach to narrative, as their story doesn't seem to have a set timeline at first. As we jump from 1950s Russia to 1960s France and then back to Russia again in the space of a few minutes, we struggle to understand the sequence of events. We sympathise with Rudi as he insists on wanting to leave his country to pursue a career abroad, and we rejoice as we find out straight away that he does indeed make it to France, but, just as we think we have a grasp of his Parisian life, we see him with Russian ballet master Alexander Pushkin (played by Fiennes himself) and realise we are in Russia again, and it's 1955. As soon as we begin to get interested in Rudi's relationship with Pushkin, who turns out to become not only his teacher (at the Vaganova Academy of Russian Ballet) but also a key figure in his life, the film takes us "back" to 1961: we are in Paris again and Nureyev is socialising with a group of international artists.
Watching a story that doesn't seem to follow conventional rules might be confusing at first, but it doesn't take long to understand that the three timelines and the way they are shown to us are exactly what makes The White Crow so unique. The writers are not trying to give us a story with a beginning and an end, and understanding the exact sequence of events is not as important as understanding Nureyev himself. Fiennes' Nureyev is not just one thing, but many, and it is what he experiences at certain crucial moments of his life that makes him who he is. And if our "white crow" is no ordinary person, he's also far from perfect.
Even at a young age, Rudi's unquestionable talent and enormous ego go hand in hand, as he shows quite an aptitude for defying authorities and not listening to anyone but himself. He can be arrogant, rude and even quite ruthless at times, but he is also determined, brave and strong-willed, and we can't help but admire a man who has been surrounded by authoritarian figures all his life and still has the courage to stand up for his rights and shape his own future.
Oleg Ivenko fully embraces the challenge of playing such a complex and multilayered character by giving us a performance that combines pure emotion and flawless dancing. His Nureyev is raw, intense and entirely convincing, so much that it's hard for us to believe that the young Ukranian dancer had never acted before in his life. Fiennes initially picked him for the role for his "physical proximity to Nureyev", but soon realised that Ivenko had the ability to bring the dancer's energy and "feeling" to the screen, and it's Ivenko's nuanced performance that ultimately enables us to forget about Nureyev's fame and simply think of him as a person.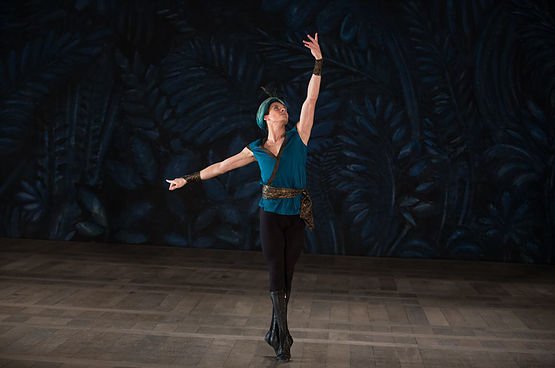 In Moscow, we see a teenager who struggles to find his place in a society in which nothing seems to matter except for rules and expectations. His role models show him kindness for the wrong reasons and his teachers call his dancing style "inadequate" because it doesn't fit into any scheme they can control, and yet he refuses to play by their rules. In Paris, we see a young man whose determination alone leads him to make experiences that will affect his whole future. His desire to learn about a new culture changes him, and he goes from describing himself to a waiter as "Soviet Union. Dancer. Here five weeks." to building bridges with international artists who he can finally connect to on an intellectual level.
See Also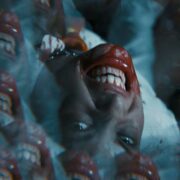 But that doesn't even begin to describe all aspects of his personality. Fiennes' Nureyev is also a person with an enormous amount of self-discipline, whose loneliness prevents him from experiencing real empathy, and who appears to be unable to really connect with someone on a deeper emotional level. His friendship with Clara Saint (Adèle Exarchoupoulos) is key, as we get to see him through the eyes of someone who is also very familiar with loss. Rudi happens to meet the twenty-one year-old socialite soon after her boyfriend's death, and their awkward conversations somehow develop into a real – if fragile – friendship, whose roots lie in mutual understanding. Clara's ability to understand Rudi even when he's at his worst and his choices do not seem to make much sense gives her the strength and rationality to put up with him, and Exarchoupoulos (Blue is the Warmest Colour) is excellent at counterbalancing the dancer's mood swings.
The White Crow's Nureyev is an intriguing character that has our eyes glued to the screen from the moment he appears, but the director does so much more than giving us an insight on the dancer's compelling and multi-faceted personality. From the moment Rudi sets foot in Paris, we are constantly reminded of the KGB officers' investigations on his life, and, as the dancer's interactions with Clara and her circle of friends increase, so does the KGB's involvement. The tension builds up slowly but is always present, and, when the confrontation finally happens, that final sequence at Le Bouget airport is pure, nerve-wracking cinematic delight.
Just like its leading character, Fiennes' latest project cannot be described in a few words. It's a story that gives us a unique perspective on one of the most well-known and controversial ballet dancers of our generation. It's a journey in space and time that captivates us in ways we can't explain. It raises questions and it keeps us guessing, it has us on the edge of our seats and it makes us re-think what we know. It might be an unconventional way of looking at Nureyev's life, but it's certainly a stunning, intimate, effective tale about freedom that will stay with you for a long time.
---
​​The White Crow is now available to watch on digital and on demand.