Oscars 2023 Predictions: Who will, could & should win?
2023 Oscars (Carlo Allegri/Getty Images)
Who will win, could win and should win the 2023 Oscars, and who should have been nominated? Read our predictions for this year's Academy Awards!
---
Who will, could and should win the 2023 Oscars, and who should have been nominated? Our predictions for this year's Academy Awards are live: it's time to take a look at the nominees and guess the winners!
Our staff writers Daniel, Jack, Jonathan, Maxance, Michael, Serena and William tell us who will win, who could win, and who should win the Oscars this year! Find all our predictions below and, if you haven't already, don't forget to download our Oscars 2023 printable ballot sheet! Do you agree with our picks? Let us know on our socials!
---
BEST PICTURE
With 100% confidence, I believe that the 95th Academy Awards will be one of the most historic yet, and that is all due to the sheer power of Everything Everywhere all at Once. It has been racking up guild after guild awards such as PGA, WGA, DGA, and SAG. This is one of the most substantial packages that almost any film can have, because it shows that Everything Everywhere all at Once is widely adored by both the guilds and critics.
Even though it's almost certain that this film will be taking Best Picture, I couldn't be more excited to see how this win affects the Academy's taste in the future. Will we start to see a rise in appreciation of POC-led films? How about genre films? Only time will tell, but if there is one thing for certain, the legacy that Everything Everywhere all at Once will leave will forever change the way that we appreciate film. (Jonathan Vargas)
Will Win: Everything Everywhere All At Once
Could Win: Nothing else
Should Win: Everything Everywhere All At Once
Should've Been Nominated: Nope
---
BEST DIRECTOR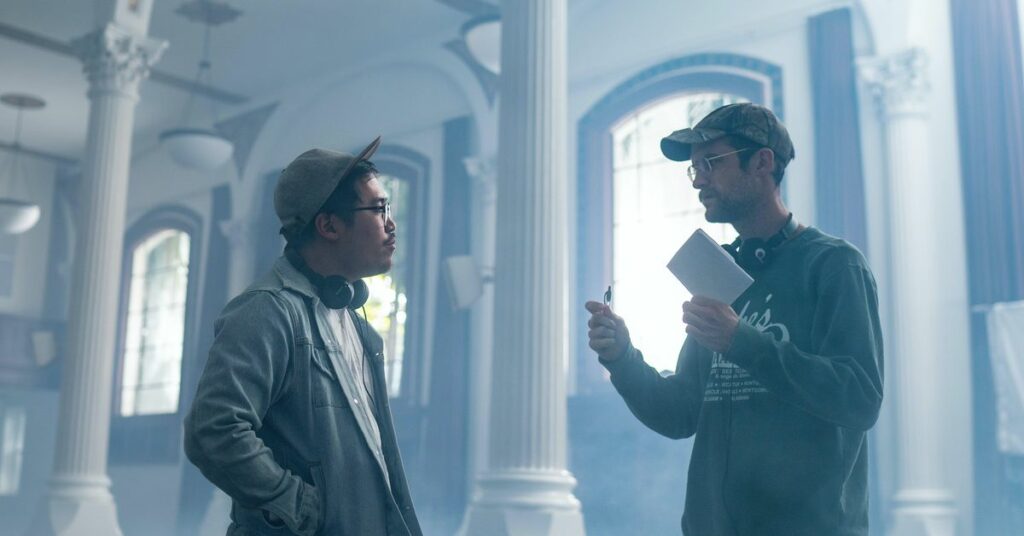 Whilst Best Picture could still be anybody's to win, the Directing category looks a little more clear-cut. Daniel Kwan and Daniel Scheinert are the current frontrunners for their multiverse indie hit Everything Everywhere All at Once. It is easy to see why: the movie is anarchic, truly limitless, fun, and emotional, and will gel with a now-younger Academy membership that will be more accepting of this than in the past.
Steven Spielberg could earn his third Academy Award for Best Director for his stunning semi-autobiographical film The Fabelmans. It certainly wouldn't be undeserving. However, the Daniels deserve the win for how they managed to balance every overwhelming element in EEAAO. As for the snubs, I thought it was baffling that no female director was nominated. Sarah Polley should have been for the deft and outstanding Women Talking, which only picked up two nods. The story of the women in a religious community discussing what to do about a series of sexual assaults, Women Talking will go down as one of the cruelly underrated films of this awards season.(Daniel Allen)
---
BEST ACTOR IN A LEADING ROLE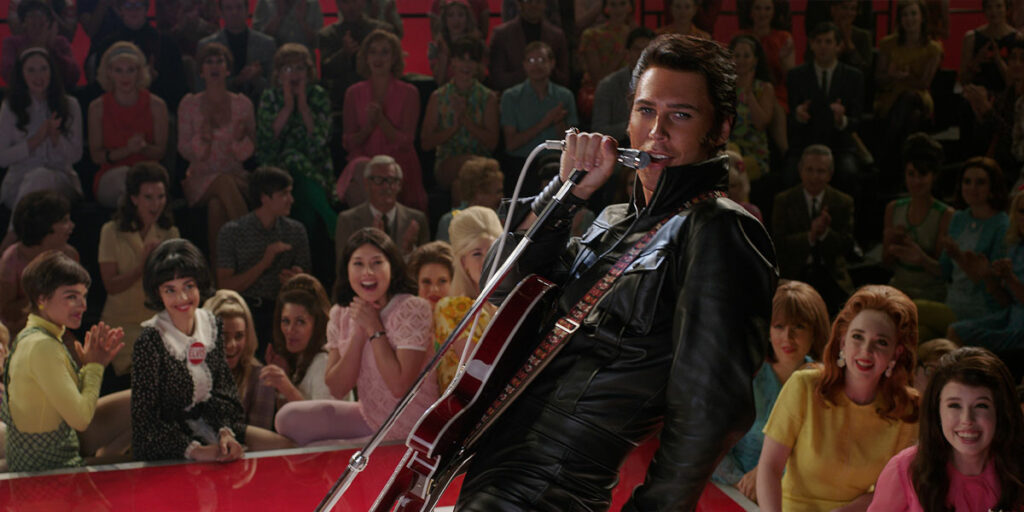 If you need proof that 2023 was an amazing year for film, just take a look at this year's nominees for Best Actor in a Leading Role. Honestly, every single one of these actors deserves to win the Oscar, as they each gave incredible, career-defining performances in their respective roles.
The Whale marked the return of Brendan Fraser and, controversies aside, the Mummy actor is absolutely flawless in a physically and mentally demanding role. But so are Colin Farrell, Paul Mescal and Bill Nighy, whose performances in their respective films are more restrained but just as effective, and who play a huge role in The Banshees of Inisherin, Aftersun and Living's success. And then there's Austin Butler, whose first appearance in Baz Luhrmann's Elvis made us just as excited as the crowd, and who kept on entertaining, surprising, and moving us until the end of the film.
Judging by his Golden Globe, BAFTA, and People's Choice Awards wins, it looks like Austin Butler might bag an Oscar as well. But I wouldn't be surprised if the award went to either Brendan Fraser, who won big at the Critics Choice Awards and SAG, or Colin Farrell, who won a Golden Globe and Venice's Golden Lion for his performance.(Serena Seghedoni)
---
BEST ACTRESS IN A LEADING ROLE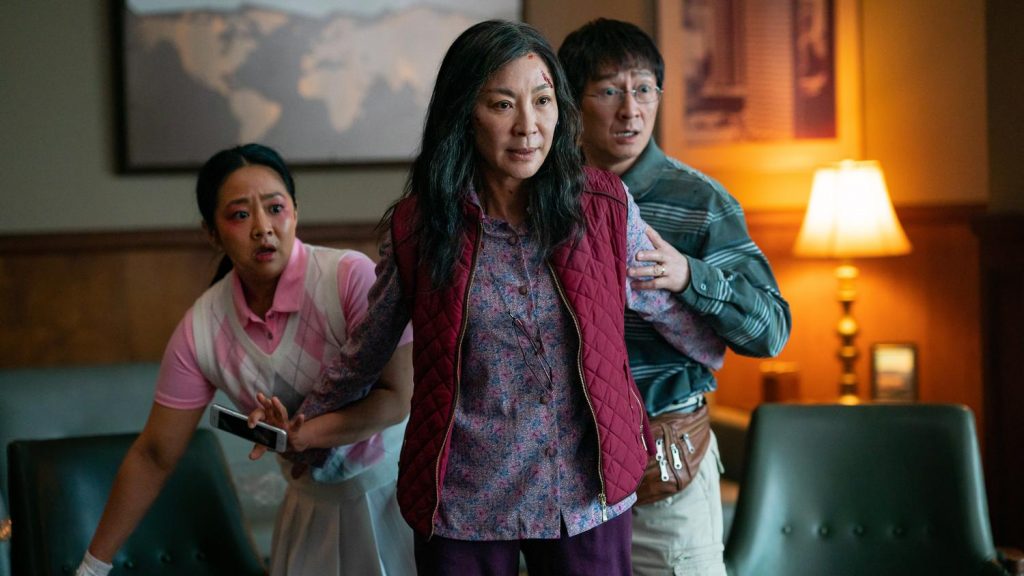 For the majority of this year's awards season, Best Actress seemed like it was going to be among the most straightforward categories to predict. From the moment the critics' guilds started announcing their winners late last year, Cate Blanchett immediately solidified herself as the early frontrunner. She continued this momentum throughout the Golden Globes, the Critics' Choice Awards, and the BAFTAs.
However, a recent shake-up at the SAG Awards has seen Blanchett's seemingly-unbeatable streak disrupted. Riding the wave of Everything Everywhere All At Once's incredible success, lead actress Michelle Yeoh has started to build a strong narrative for herself. She's got both the SAG Award and the Golden Globe (for Comedy) under her belt, and she's starring in the movie that seems to have the strongest Best Picture momentum.
All of these factors lean in her favor – but it's also important to remember how strongly Blanchett has been leading this race from the beginning. It's an incredibly tight choice between the two, and despite strong campaigns from the other three actresses, they just don't have the wins necessary to give them a fighting chance.(Jack Walters)
---
BEST ACTOR IN A SUPPORTING ROLE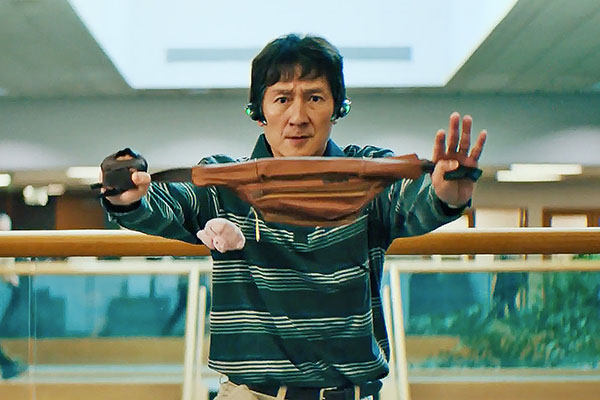 It's safe to say that Ke Huy Quan is winning the Oscar for his performance as Waymond Wang in Everything Everywhere All at Once. After decades of stepping away from the spotlight, Quan returns to the screen in a comeback performance so filled with deep emotion that anyone who likely saw the film in a packed theater wept during the scene in which he admits to Evelyn (Michelle Yeoh) that "In another life, I would've really liked just doing laundry and taxes with you." Barry Keoghan could technically win, since he snagged a BAFTA from Quan, but the EEAAO actor has won literally every other award that it's almost in the bag for him. Anything else will be an upset.(Maxance Vincent)
---
BEST ACTRESS IN A SUPPORTING ROLE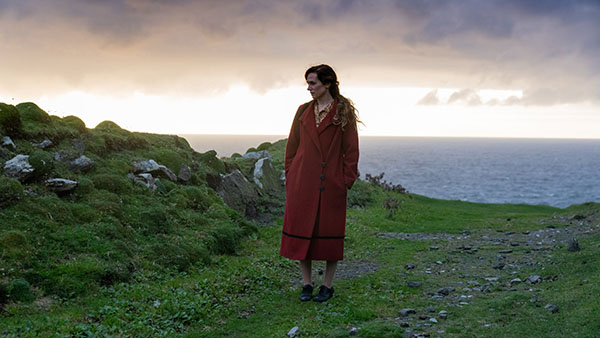 After being one of the most predictable awards the past few years, this year's Supporting Actress Oscar is so much fun to try to figure out. At first it looked like this was Angela Bassett's award to lose. She appeared primed to take her first win (and the first for any Marvel performer) after wins at the Golden Globes and Critics' Choice. But in recent weeks, Kerry Condon's win at BAFTA and a SAG win for Jamie Lee Curtis have made this a tough one to pick.
Curtis could be an interesting pick to win after a great campaign, but will sharing the category with co-star Stephanie Hsu split some of that vote? The most likely pick to be the one to take the win is Condon. Oscar and BAFTA have shared Supporting Actress winners in seven of the past 10 years, and The Banshees of Inisherin being one of the top Best Picture contenders could help propel her over Bassett and the rest of the field.(Michael Carvelli)
---
BEST ORIGINAL SCREENPLAY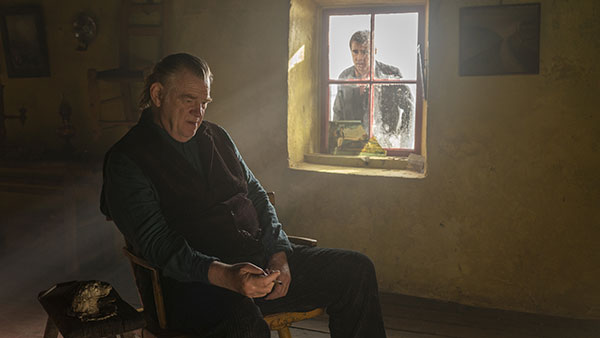 The Banshees of Inisherin and Everything Everywhere All at Once have both been getting love in the form of awards throughout the season, so this category is a tricky one to call.
The darkly comic, shiveringly bleak The Banshees of Inisherin is Martin McDonagh's best and most mature screenplay to date, as it creates an unforgettable ensemble of characters falling out to dramatic effect on a remote island off of Ireland. The Daniels' Everything Everywhere All at Once expertly navigates a mind-bending spectrum of multiverses, in the process ranging from riotous comedy to serious reflection seamlessly. Both would be worthy winners.
Never rule out Steven Spielberg and Tony Kushner though, here with Spielberg's semi-autobiographical tale loosely based on his own adolescence and early filmmaking years. The Oscar dream for Aftersun rests solely with Paul Mescal for Best Actor, but Charlotte Wells' sublime, nostalgic screenplay about depression and family relationships really should have, at the very least, made it in as a nominee.(William Stottor)
---
BEST ADAPTED SCREENPLAY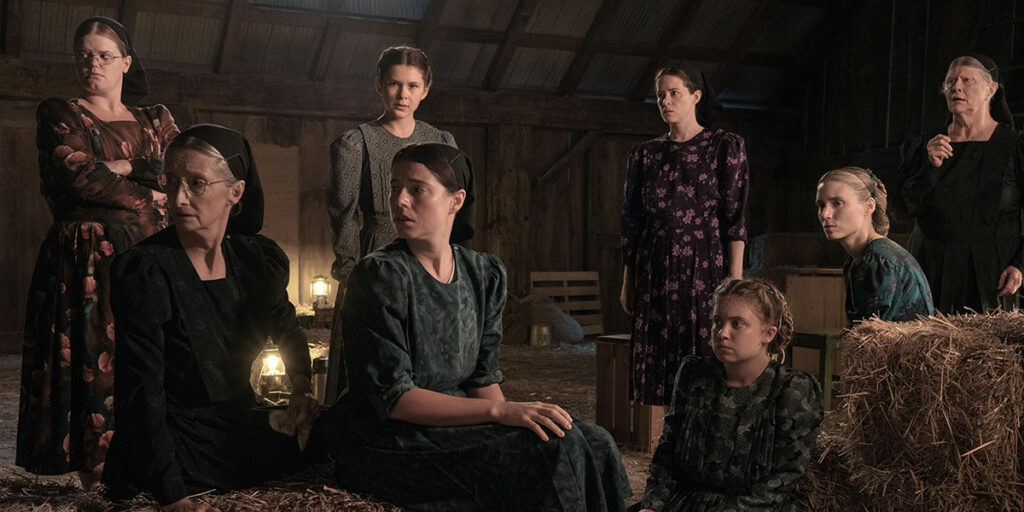 In a perfect world, Women Talking would have been the clear winner in this category, especially since the film was snubbed in a few other categories, only scoring a Best Picture nomination outside of this award. Sarah Polley has been consistently getting the short end of the stick this award season, so an Oscar would be the perfect reward for a truly great film.
Even though Women Talking looks to be in the lead for this race, All Quiet on the Western Front is right on its heels. It won the BAFTA for the same award, and it will definitely not go home empty-handed, so I wouldn't be too surprised if this award was part of its package. Besides these two films, the category as a whole is pretty weak, so it would be extremely surprising if The Academy rewarded any other film. (Jonathan Vargas)
---
BEST ANIMATED FEATURE
Much like a lot of categories for this year's Oscars, the Animated Feature category is kind of stacked this year. I enjoyed all of the nominated films a lot and even though Puss in Boots: The Last Wish and Marcel the Shell with Shoes On have had some brief moments where they've gotten some major much-deserved praise, neither of those films have a filmmaker the caliber of Guillermo del Toro attached to it. It's no surprise that Guillermo del Toro's Pinocchio has been the runaway favorite throughout award season, and it should carry that over to the Oscars. (Michael Carvelli)
Will Win: Guillermo del Toro's Pinocchio
Could Win: Probably nothing else?
Should Win: Guillermo del Toro's Pinocchio
Should've Been Nominated: Apollo 10 1/2: A Space Age Childhood
---
BEST CINEMATOGRAPHY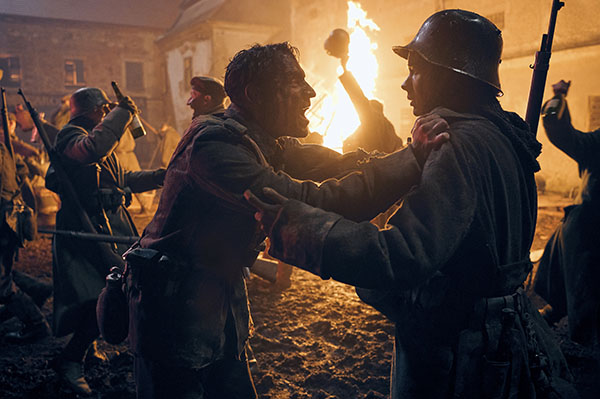 This year's favorite would seem to be All Quiet on the Western Front, and, since Top Gun: Maverick shockingly isn't nominated, it would be a well-deserved win for DOP James Friend. The techniques used to film the movie, from how many cameras to use and where to place them to the use of light, colour and specific angles, are part of what make it so immersive and effective.
But the other nominees would also deserve to win, starting with Bardo, False Chronicle of a Handful of Truths where director Alejandro González Iñárritu kept experimenting with filming techniques with cinematographer Darius Khondji. The stunning movie resulting from this collaboration might as well have been a virtual reality experience, due to the use of wide-angle lenses and 360° filming that enabled them to experiment with depth and movement: when watching Bardo, it often feels like the film itself surrounds us.
Roger Deakins' and Florian Hoffmeister's work on Empire of Light andTÁR also deserve recognition, as both films excel from a visual standpoint. But if All Quiet on the Western Front doesn't score Best Cinematography, chances are the award will go to DOP Mandy Walker for her work on Elvis, which would also be a well-deserved win. Not only that, but Walker would also make history as the first woman cinematographer to win an Academy Award.(Serena Seghedoni)
---
BEST COSTUME DESIGN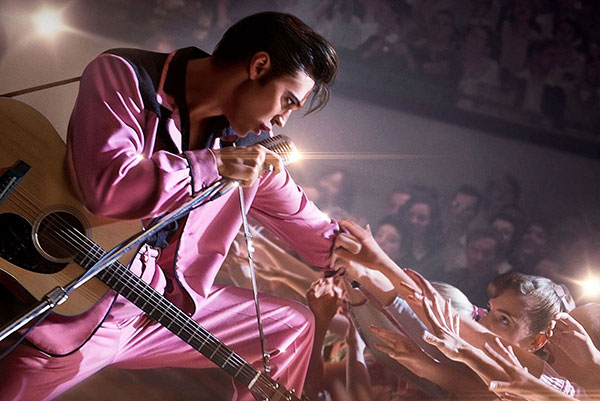 This is a really tough race to predict that I think should come down to two big options. On one hand, you have Black Panther: Wakanda Forever, which is a franchise where costume designer Ruth Carter has won an Oscar before. Wakanda Forever, once again had a ton of very Oscar-worthy costumes (especially during the scenes in the beginning during T'Challa's funeral), but I do worry that not having a Best Picture nomination could hurt.
That's where Elvis enters the mix— which also has a lot of flashy costumes and won a Costume Designers Guild Award. It has that Best Picture nom, Austin Butler's performance, and generally seems like it is very well liked by voters. You could definitely see picking up that momentum and taking the win here.(Michael Carvelli)
---
BEST FILM EDITING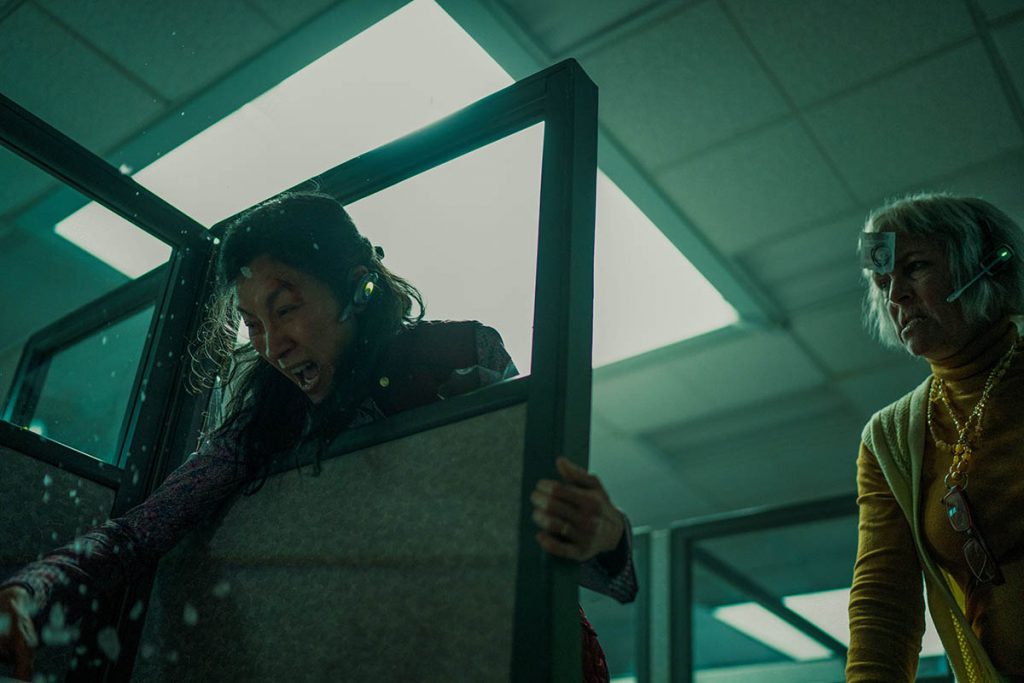 Two maximalist movies are the frontrunners at this year's Oscars, but one will ultimately come triumphant. While I personally found myself enraptured by Matt Villa and Jonathan Redmond's incredible transitions and emotional cuts in Baz Luhrmann's Elvis, there's no denying that Everything Everywhere All at Once wouldn't nearly be as impactful without such sharp editing. It's especially challenging when you have to juggle through multiple universes and make sense of the madness in a smart way, which Paul Rogers does brilliantly. He won plenty of award throughout the season, and he's likely going to win the Oscar (though don't rule out the Elvis editors!)(Maxance Vincent)
---
BEST MAKEUP & HAIRSTYLING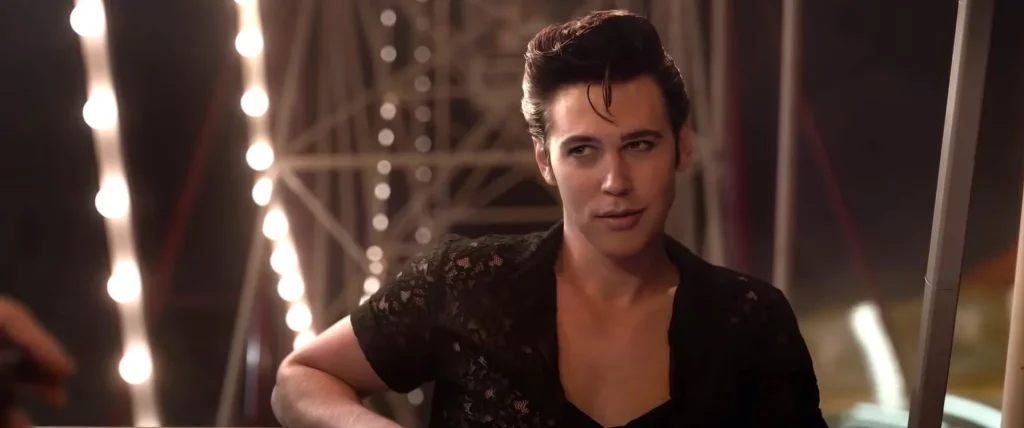 Although great work was done in The Batman and Black Panther: Wakanda Forever, there are two frontrunners here. Elvis helped turn Austin Butler into Elvis Presley (and Tom Hanks into Colonel Parker), and The Whale used prosthetics to create the character of Charlie whilst retaining Brendan Fraser's gentle, expressive facial movements. Out of the two, Elvis has the edge here. The makeup design in the film is the most convincing, adding to the performances without being as distracting as in The Whale.
Elsewhere, it would have been nice to see the makeup team for Crimes of the Future get recognised. Their prosthetic work in David Cronenberg's sci-fi body horror is incredible, creating extraneous organs and weird cosmetics that reinforce the grungy, otherworldly aesthetic the film is aiming for.(Daniel Allen)
---
BEST PRODUCTION DESIGN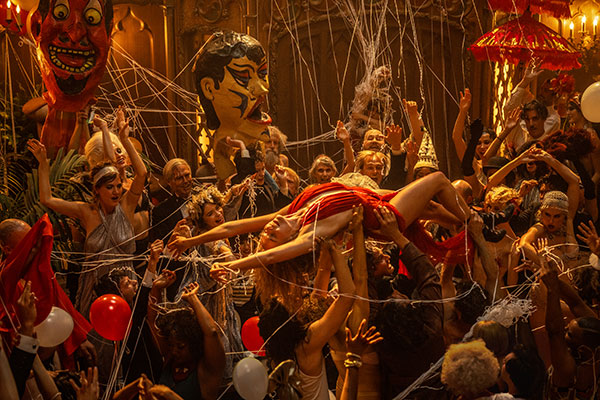 Do I want Babylon to win so much that I chose it as a favorite, or do I genuinely think it will win? While all contenders are very strong this year, and Elvis in particular has very high chances of winning, I think Babylon is also a strong contender, and Best Production Design might be one of the few awards it takes home this year.
If Babylon and Elvis don't win, any of the three remaining contenders could bag an award, and they would deserve it too. It's just a shame that production designer Hannah Beachler wasn't recognised by the Academy for her work on Black Panther: Wakanda Forever, as her name absolutely deserved to be on the list of nominees.(Serena Seghedoni)
---
BEST SOUND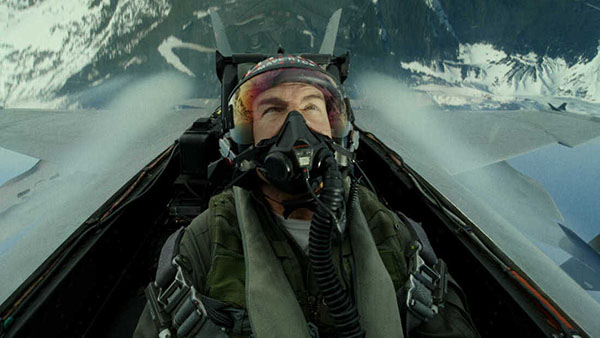 When it comes to this year's below-the-line technical awards, there are a couple of movies whose chances are consistently higher than the rest. Both Top Gun: Maverick and Avatar: The Way Of Water have immaculate sound design that's been recognised by several critic's associations, but Top Gun seems to have the advantage in this particular category. It's the exact kind of action-packed blockbuster that usually wins this award, and it's inclusion in the Best Picture category just raises its chances even higher.
Avatar: The Way of Water is seemingly the tech sweeper, but this is one category where it's streak could fall. There's also a good chance for All Quiet on the Western Front, if the Academy's previous streak of handing this award to war movies can be trusted. Its overwhelming success at the BAFTAs also proves that it's a real threat.(Jack Walters)
---
BEST VISUAL EFFECTS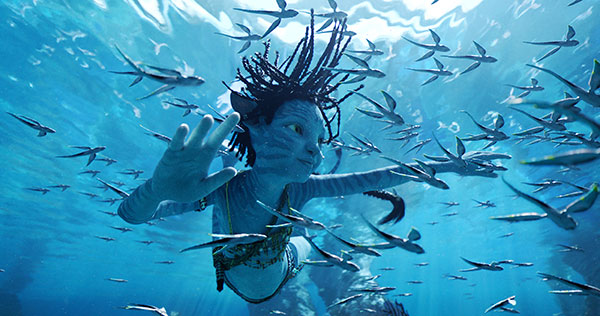 There are plenty of exciting, creative choices in the Best Visual Effects category this year, but there's almost no doubt that the award will ultimately be given to James Cameron's Avatar: The Way Of Water. The film has the most inventive and revolutionary use of visuals, genuinely transforming the art in a way that none of the other projects have. If there's going to be an upset, it's probably Top Gun: Maverick, but even that doesn't feel very likely.
The film doesn't really stand a chance at many other awards, and it was shockingly snubbed from Best Cinematography – which really lowered its chances at this awards and gave an even stronger edge to Avatar. As the only other Best Picture nominee in the category, there's a small chance for All Quiet On The Western Front, but it hasn't taken any of the precursors it would've needed to build that narrative in its favor.(Jack Walters)
---
BEST ORIGINAL SCORE
Damien Chazelle's hedonistic Hollywood epic Babylon has been largely ignored by the Academy, but Justin Hurwitz's glorious Golden Globe-winning original score has been one of the most universally acclaimed elements of the film. Loud when it needs to be and poignantly restrained in the film's (admittedly infrequent) quieter moments, Hurwitz's score is one of the main driving forces behind Babylon, just like his previous Oscar-winning score for La La Land was.
Both Carter Burwell's and Son Lux's compositions for The Banshees of Inisherin and Everything Everywhere All at Once respectively are terrific accompaniments to their equally terrific films. However, there were a lot of glaring omissions from this category: Matthew Herbert's spellbinding score for The Wonder; the guitar-synth-electronica hybrid for Bones and All by Trent Reznor and Atticus Ross; and Michael Giacchino's blaring, scintillating, and downright propulsive music for The Batman.(William Stottor)
---
BEST ORIGINAL SONG
In my opinion, "Etthara Jenda" is a better song than "Naatu Naatu", but why would I complain? S.S. Rajamouli, M.M. Keeravani and Chandrabose will be making history at the 95th Academy Awards when "Naatu Naatu" (deservedly) wins the Academy Award for Best Original Song. They've already made history by having their film nominated in the first place (as a bonus, the song will be performed live!),, which was challenging in and of itself. But its strong word of mouth and crossover success led the movie to thunderous acclaim at critics groups, award shows, and from filmmakers like Steven Spielberg and James Cameron. Now that's something that everyone who worked on the film should be proud of. (Maxance Vincent)
---
BEST DOCUMENTARY FEATURE
A House Made of Splinters
Navalny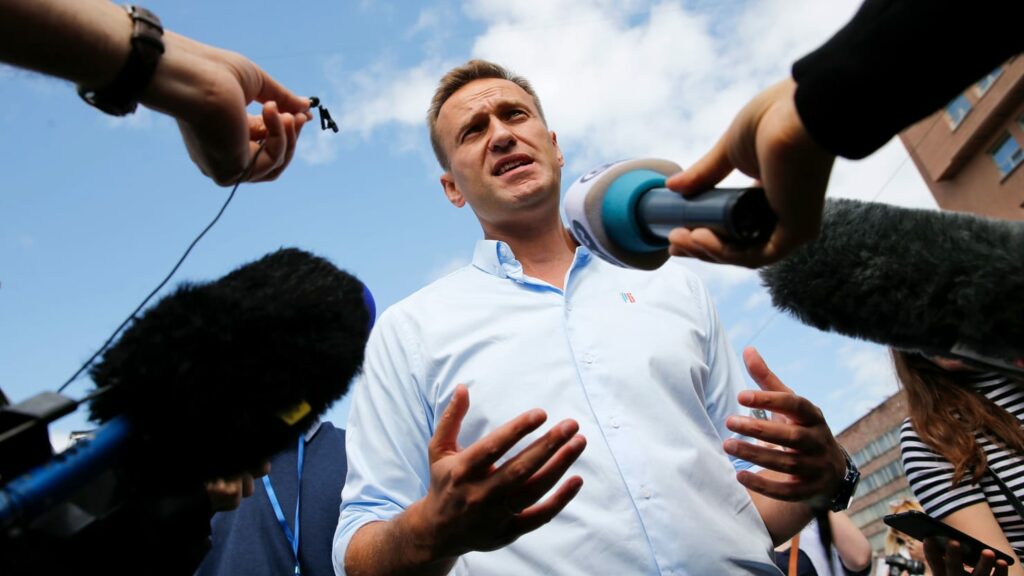 In the same way All Quiet on the Western Front has resonated with awards voters during the war in Ukraine, the favourite for this category has a link to the conflict too. Navalny, the astonishing procedural documentary about Russian politician and Putin critic Alexi Navalny, won Best Documentary at last month's BAFTAs and has a great chance of being victorious here too.
But Navalny has some stiff competition. The spectacular-looking volcano love story Fire of Love has a shot at winning, whilst the majestic environmental film All That Breathes was the best documentary of the year. They are excellent nominees in what is a very strong category. If you needed any further proof, see Brett Morgen's Moonage Daydream. His vivid retrospective of the life of David Bowie was shortlisted and could have easily been a firm contender but didn't make the final cut.(Daniel Allen)
---
BEST INTERNATIONAL FEATURE FILM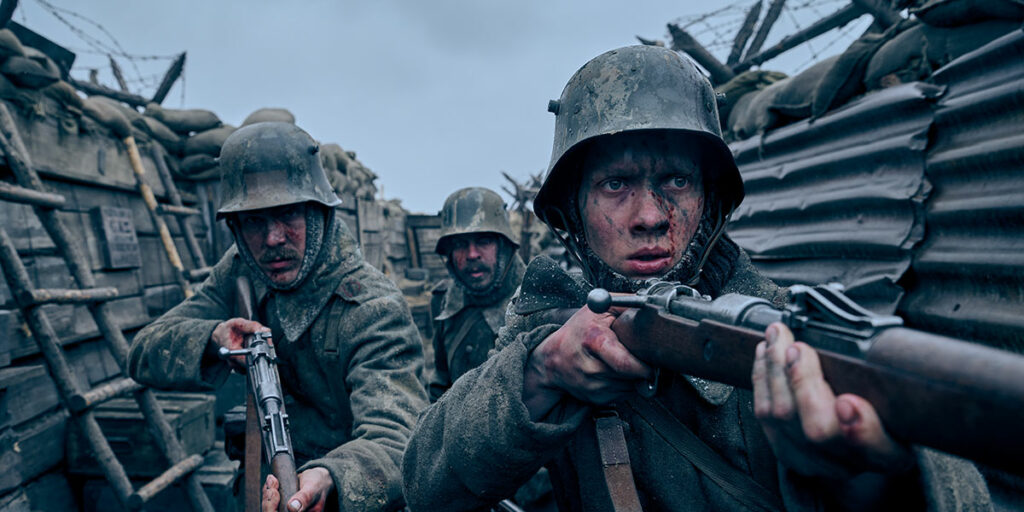 This category feels like one of the most predictable ones. Edward Berger's All Quiet on the Western Front is not only the frontrunner for the Best International Feature Film award, but is also one of the favourites for the Best Picture statuette. This Netflix adaptation of Erich Maria Remarque's novel is a frustrating anti-war film. It takes bizarre liberties with the author's story and its own bombastic bravado drowns out the emotional and thematic arcs of both the novel and the original 1930 film adaptation. The Academy loves a war film though, and this year looks to be no different.
With a win in this category at the Golden Globes, the historical legal drama Argentina, 1985 could pull a surprise. Santiago Mitre's measured and educational film is predictable in structure but remains powerful and memorable. EO and The Quiet Girl are two films that are wholly deserving of their place in this category – and to be honest, they deserve the award more than Berger's soon-to-be Oscar winner.
Lukas Dhont's immaculate film, Close, really should win though. This exquisitely rendered coming-of-age drama is perhaps the most emotionally resonant film of the past year, and its fearless and intelligent handling of themes such as toxic masculinity and homophobia should, in an ideal world, be enough to win in this category.(William Stottor)
---
BEST ANIMATED SHORT FILM
The Flying Sailor
Ice Merchants
My Year of Dicks
An Ostrich Told Me the World Is Fake and I Think I Believe It
The Apple TV produced short The Boy, the Mole, the Fox and the Horse has the best shot of winning just based on visibility. The fact that it's based on a widely known children's book as well definitely ups its winning chances as well. Even though The Boy, the Mole, the Fox and the Horse is a beautifully animated short, it would be a shame if it won over some of these more artistically bold shorts. My Year of Dicks is perhaps the best use of the animation medium and would definitely be a worthy winner, even though I'm partial to the stunningly animated Ice Merchants which managed to make me cry in under 20 minutes. (Jonathan Vargas)
Will Win: The Boy, the Mole, the Fox and the Horse
Could Win: My Year of Dicks
Should Win: Ice Merchants
Should've Been Nominated: Save Ralph
---
BEST LIVE ACTION SHORT FILM
An Irish Goodbye
Ivalu
Night Ride
Le Pupille
The Red Suitcase
The Disney-backed, Alfonso Cuarón-produced and Alice Rohrwacher-directed The Pupils (Le pupille) has the same singularity as the aforementioned director's previous works, which will only work in its favour. Its closest contender seems to be An Irish Goodbye, Tom Berkeley and Ross White's evocative drama about two estranged brothers, which won the Best Short Film Award at this year's BAFTAs.
Cyrus Neshvad's The Red Suitcase, in which a scared 16-year-old Iranian teenager makes her way through an airport in Luxembourg, could spring a pleasant surprise here. Entries from Greenland (Ivalu) and Norway (Night Ride) make up the remaining two spots of this fascinating, thought-provoking category.(William Stottor)
Will Win: Le Pupille
Could Win: An Irish Goodbye
Should Win: Le Pupille
Should've Been Nominated: Warsha
---
BEST DOCUMENTARY SHORT FILM
The Elephant Whisperers
Haulout
How Do You Measure a Year?
The Martha Mitchell Effect
Stranger at the Gate
Most of the film in the Best Documentary: Short Film category are good, and there isn't one that stands out from all the others. In fact, this was quite a good category this year, as some of the films that didn't make the cut also deserved recognition, such as Frank Chi's NBA documentary 38 at the Garden, revolving around player Jeremy Lin's 2011-12 season with the New York Knicks.
Among the nominees are a Berlinale nominee about a lonely man waiting for a natural event to happen by the Russian Arctic (Haulout), and two Netflix-produced films. One is about an orphaned baby elephant who becomes part of a family in South India (The Elephant Whisperers), and the other centers around the Nixon administration's attempt to silence the Cabinet wife who spoke out during Watergate.
Ultimately, though, I think it might come down to Joshua Seftel's Stranger at the Gate and Jay Rosenblatt's (When We Were Bullies) How Do You Measure a Year?, and the winning film depends on whether the Academy will want to award a film with political undertones – Stranger at the Gate, about a U.S. Marine who plots a terrorist attack on an American mosque only to come face-to-face with the people he was about to kill – one that reaches us on a more emotional level. The latter is How Do You Measure a Year?, which depicts a father-daughter relationship by showing us memories they made together as the father asked his daughter questions about life until she was 18, filming her answers.
Neither of these flms are perfect, but I think Stranger at the Gate might bag the Award in the end because of its content matter.(Serena Seghedoni)
Will Win: Stranger at the Gate
Could Win: How Do You Measure a Year?
Should Win: Stranger at the Gate
Should've Been Nominated: 38 at the Garden
---
The 95th Oscars will be held on Sunday, March 12, 2023 at 8e|5p, and will be televised live on ABC and in more than 225 countries and territories worldwide. Download our Oscars 2023 printable ballot sheet to make your predictions!