The Best Films of 2019 (According to Us)
Us, The Dead Don't Die, Joker (Universal, Focus, Warner Bros)
From Joker and Once Upon a Time in Hollywood to Us and The Dead Don't Die, here are the best films of 2019, according to us.
---
This time last year, we were singing Lady Gaga's Shallow and watching Freddie Mercury clips on YouTube. We were buying Spider-man: Into the Spider-Verse funko pops and wondering if Thanos really was that inevitable. Olivia Colman gave the performance of her life in The Favourite, Paweł Pawlikowski achieved aesthetic and emotional perfection in Cold War, Green Book surprised us with a Best Picture Oscar win, and Alfonso Cuarón's Roma set a new standard for future Netflix releases. 2018 gave us iconic performances and movies that will stand the test of time, but so did 2019.
This was the year of Phillips's Joker and Tarantino's Once Upon a Time in… Hollywood. Downton Abbey made its first appearance on the big screen, and Avengers: Endgame and Star Wars: The Rise of Skywalker marked an important goodbye to two sagas that have accompanied different generations of fans for many years. Bong Joon Ho's Parasite was the first Korean movie to win a Palme d'Or, and Martin Scorsese reunited with Robert De Niro, Al Pacino and Joe Pesci in his epic crime drama The Irishman. Pedro Almodóvar and Noah Baumbach wrote and directed their most autobiographical films to date – Pain and Glory and Marriage Story, while Jim Jarmusch tackled the zombie genre and Disney showed us just how realistic CGI can be. It was also a good year for the comedy genre: Emma Thompson shone as a talk show host in Late Night, Martin Freeman and Melissa Rauch made us laugh in darkly humorous Ode to Joy and Gurinder Chadha inspired us with Springsteen comedy drama Blinded By The Light. Roman Polanski investigated on the Dreyfus affair, Rian Johnson kept us guessing in Knives Out and Taika Waititi shocked and entertained with hilarious Nazi comedy Jojo Rabbit.
2019 was an excellent year for moving pictures, and it was no easy task to pick our favourite films of the year. Here are the best films of the year, according to some of our writers.
---
SERENA

3. FIGHTING WITH MY FAMILY
Director: Stephen Merchant
Starring: Dwayne Johnson, Lena Headey, Florence Pugh, Vince Vaughn, Nick Frost, Stephen Merchant
Country: U.K.
The Sundance Film Festival's surprise film was a surprising movie indeed. Directed by The Office's Stephen Merchant and starring Lena Headey, Nick Frost, Dwayne "The Rock" Johnson and an exceptional Florence Pugh, Fighting with my Family is the must-see comedy of the year. This heartwarming, hilarious drama tells the true story of how WWE Superstar Paige (Pugh) became a wrestling legend after earning a spot in the competitive WWE training program. But this does not even begin to describe what Fighting with My Family is all about. This comedy drama is also the story of a brother and a sister who are both trying to find out who they are, and a community of people who live by their own rules. It's about a girl who leaves her eccentric family of wrestlers and finds herself in a complete new environment, where she eventually has to make a very important decision on her future. Fighting with My Family is a visually stunning, thoroughly enjoyable film about ambition, belonging and love: it's its impressive screenplay that makes its characters so very watchable, and the result is a compelling drama that is as genuinely moving as it is effortlessly entertaining.
---
2. ONCE UPON A TIME IN… HOLLYWOOD
Director: Quentin Tarantino
Starring: Leonardo DiCaprio, Brad Pitt, Margot Robbie, Al Pacino
Country: U.S.A./U.K./China
Full Review: Once Upon a Time in… Hollywood: Tarantino Loves Cinema!
Quentin Tarantino's ninth film is both an ode to 1970s Hollywood and a truly original, one-of-a-kind drama that breaks the rules just as much as it follows them. Though it has been criticized for the way it depicts certain characters, altering the real course of events surrounding the Manson murders, I believe Tarantino's nonconformist approach does nothing but make Once Upon A Time In … Hollywood a better movie. This compelling drama is a celebration of the art of filmmaking in itself – a kind of cinema whose redeeming power can break barriers and alter reality. Once Upon A Time In … Hollywood is brave, complex and unpredictable, and features Brad Pitt's best performance to date.

---
1. JOKER
Director: Todd Phillips
Starring: Joaquin Phoenix, Robert De Niro
Country: U.S.A.
Full Review: Joker is Pure Cinematic Perfection
Since its premiere at the Venice Film Festival, Joker has been highly discussed, and the main reason lies in its controversial depiction of violence. In Todd Phillips's origin story, it's nearly impossible for audiences not to sympathyse with Arthur Fleck (Joaquin Phoenix), a leading character who is much more of a hero than he is a villain, and this made certain movie watchers even more aware of the kind of violent influence pop culture can have on America, these days. Yet, I find Phillips's Joker to be a condemnation of a malfunctioning society rather than an endorsement of violence. Joker is a direct result of the same rotten dynamics it is about, and, as such, it was simply inevitable. It is also absolutely flawless. In this highly emotional drama that is also a gritty, suspenseful thriller, moments of genuine vulnerability go hand in hand with perfectly timed comic relief, epic scenes that have already become iconic and well-devised references to Scorsese's The King of Comedy and Taxi Driver. The quality of the movie is tangible in every aspect of it, from its cinematography (Lawrence Sher) to its score (Chernobyl's Hildur Guðnadóttir) and costumes (Mark Bridges). Most of all, Phillips's impressive screenplay matches Phoenix's exceptional performance, and the result is a film that somehow manages to paint an extremely accurate picture of this exact moment in time.
---
Also worth watching:
Love, Antosha (Garret Price)
Jojo Rabbit (Taika Waititi)
Late Night (Nisha Ganatra)
Blinded By The Light (Gurinder Chadha)
Knives Out (Rian Johnson)
An Officer and A Spy (J'Accuse) (Roman Polanski)
Luce (Julius Onah)
Abominable (Jill Culton, Todd Wilderman)
I Am Mother (Grant Sputore)
---
ELISA

3. THE FAREWELL
Director: Lulu Wang
Starring: Shuzhen Zhao, Awkwafina, X Mayo
Country: China/U.S.A.
Full Review: A delightful investigation on love and relationships
Be ready, because this is a lie. The Farewell is evidently not the third best film of the year, because that is Scorsese's The Irishman. That being said I was allocated three slots for this year's chart, so I decided to swim against the current (crowd whispering: *what a bad girl*) and honour enticing newness instead of well-deserved glory. In fact, though director Lulu Wang isn't new to the world of film and videomaking, The Farewell is an astounding achievement being her first feature-long piece of work. Gracefully compounding tears with smiles, despair with heart-relieving laughter, Wang's film tiptoes on thin yet unbreakable air singing the praises of the pain and joys of loving and of being loved, weaving a delightfully light yet uncompromisingly insightful investigation on family, identity, and belonging. You see what I mean: we are talking of a new, powerful voice hitting the screens, while Scorsese broke through some years ago. I'm sure that old sport Marty won't mind being put second for once.
---
2. PARASITE
Director: Bong Joon Ho
Starring: Kang-ho Song, Sun-kyun Lee, Yeo-jeong Jo
Country: South Korea
As a relatively new yet dear friend of mine would say, Parasite is an objectively good movie. But that's incorrect. Parasite is an objectively excellent movie in every respect, so much so that you can feel your guts shaking with anticipation for the next masterly camera movement to happen. Everything happens at the right time, in the right place, and there are no loose ends that might need trimming. It is therefore unsurprising that internationally-appreciated Bong Joon-ho's latest film has been reaping prizes all over the world since the day it won the Palme d'Or at Cannes. And it completely deserves them. Nevertheless, Parasite can't rank first in my personal film-of-the-year chart. Though an amazing artistic achievement, the film seems to be making compromises from beginning to end in order to please its audiences. It's not that it feels fake, because certainly it is not. But still we are left to wonder whether this was the way Bong Joon-ho would have shot it if it wouldn't have been for Western audiences and prize hunger. Which is all very honourable. But still…
---
1. THE DEAD DON'T DIE
Director: Jim Jarmusch
Starring: Bill Murray, Adam Driver, Tilda Swinton, Tom Waits, Iggy Pop, Danny Glover, Steve Buscemi, Chloë Sevigny
Country: U.S.A./Sweden
Full Review: The Dead Don't Die is that film you grow to love and you don't know why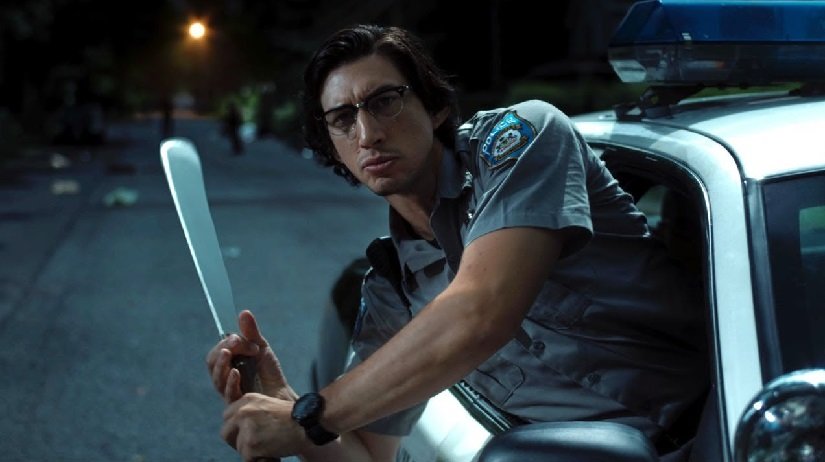 In Jim Jarmusch's world, everything runs at the director's own pace, and all the coffee drinking and deadpan narrative shenanigans that build up the plot of his latest feature-long film are no exception to the rule. Starring big-time silver-screen legends such as His Comedy Highness Bill Murray and newcomers in the Olympus of rising stars – i.e. Adam Driver, The Dead Don't Die gives you the most yearned-for of all opportunities: to look at life straight into the eyes and have a good laugh at the unseriousness of it all. I know what you're going to reply: isn't this a zombie movie? Isn't it supposed to be scary? And the answer to that is: of course it is. Of course it's scary. Aren't you scared of Scottish versions of Tilda Swinton roaming the universe in search of – I can't even remember what (believe me, I'm living among Scots right now, I know what I'm talking about)? Aren't you scared of being doomed to eternally re-watching Night of the Living Dead? Aren't you scared of a world where random homicides happen with which the plot could have done away ? Well ladies and gentlemen, I am. Welcome to a totally new notion of "scary". Brought to you by not-new-to-genius Jim Jarmusch.

And if can't get enough of Mr. Jarmusch, here's something that might come in handy: Three (and a half) Reasons why you should love Jim Jarmusch.
---
Also worth watching:
The Irishman (Martin Scorsese)
Pain and Glory (Pedro Almodóvar)
The Souvenir (Joanna Hogg)
Us (Jordan Peele)
The Beach Bum (Harmony Korine)
Midsommer (Ari Aster)
Cold Case Hammarskjöld (Mads Bruegger)
Aladdin (Guy Ritchie)
See Also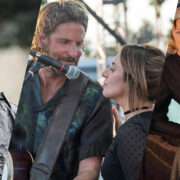 ---
THADDEUS
I should begin my list with an important caveat: Between moving to a new country and working on my master's degree, I didn't make it to the cinema as much as I would have liked this year. So before giving you my list proper, here, in alphabetical order, are my top films that I wanted to see, but simply never got around to: Booksmart, The Dead Don't Die, Doctor Sleep, The Irishman, Jojo Rabbit, Joker, Knives Out, The Lighthouse, Marriage Story, Midsommar, Rocketman, Shazam!, Zombieland: Double Tap.

Now, with this piece of house-keeping out of the way, let's get into my list proper. Since my pool of films was quite small, I would recommend taking my list with a grain of salt.

---
3. AVENGERS: ENDGAME
Directors: Anthony and Joe Russo
Starring: Robert Downey Jr., Chris Evans, Mark Ruffalo, Brie Larson, Chris Hemsworth, Jeremy Renner, Scarlett Johannson, Tom Hiddleston
Country: U.S.A.
Full Review: Avengers: Endgame is the emotional family reunion we needed
Avengers: Endgame is probably the best conclusion to the Infinity saga that could have been made. As with Infinity War, it has issues with trying to implement a truly monstrous amount of characters, and has to tie together multiple storylines while delivering a conclusion that is both as epic and satisfying as to satisfy long-time fans. This film provides an interesting challenge because, as a standalone film, I couldn't really recommend it: it is the culmination of 11 years of films, and without the context of these films (even if you've only seen most and not all of them), Endgame would be a confusing and bloated experience. Endgame, however, was made for the fans who have followed the MCU, and have loved it for as long as they've known it. For those fans, it is everything they could want after over a decade of build-up.
---
2. EXTRA ORDINARY
Directors: Mike Ahern, Enda Loughman
Starring: Maeve Higgins, Barry Ward, Will Forte
Country: Ireland/Belgium
Full Review: Extra Ordinary: A Quirky And Clever Romp Complete With Witchcraft and Ghosts
I wrote a review for this film earlier in the year, so I'd you'd like my more in depth thoughts on the film, you can go read that. To sum it up, Extra Ordinary is a quirky and effective horror/comedy from new-comers Enda Loughman and Mike Ahern. Boasting strong performances from an excellent cast and clever subversions on classic horror tropes, Extra Ordinary is perfect for horror fans with a sense of humor, and humor fans who enjoy a little morbidity.
---
1. US
Director: Jordan Peele
Starring: Lupita Nyong'o, Winston Duke, Elisabeth Moss
Country: U.S.A./China
Get Out was my top film of 2017, so I was thrilled to discover that Jordan Peele was returning with another film in 2019. While still offering astute and powerful social commentary, Us relies on allegory and metaphor more than its older brother. Like Get Out, however, Us masterfully weaves Peele's gift for weaving storytelling and dialogue with beautiful and harrowing visuals. Relying on atmosphere, strong performances from its main cast, and a surprising amount of humor, Us serves as another step on Peele's rise to become not only one of the most important names in horror, but on of the most important names in film.
---
Also worth watching:
Once Upon a Time in Hollywood (Quentin Tarantino)
How To Train Your Dragon: The Hidden World (Dean DeBlois)