Love, Antosha is the Most Important Film You'll See This Year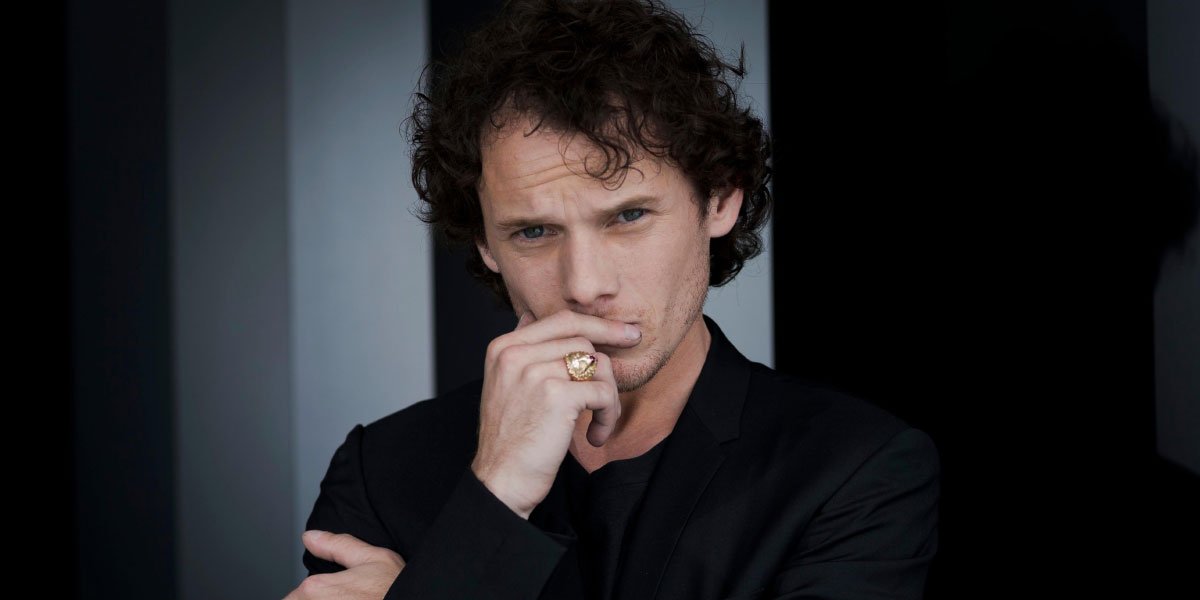 Anton Yelchin at the 71st Venice Film Festival (AP/Domenico Stinellis)
In Love Antosha, Garret Price celebrates Anton Yelchin with a delicate, profound, meaningful documentary that teaches us a lesson on how to live.
---

It's been nearly a year since I watched Love, Antosha at the Sundance Film Festival, where it premiered on 28th January, yet it's taken me months to start writing this review. The reason has nothing to do with the film's content and quality: in fact, Garret Price's documentary is not just an excellent movie, but it was also the highlight of my Sundance 2019 experience, and certainly the film that affected me the most this year.
And it's precisely for this reason that it doesn't feel right to review Love, Antosha in the same way I would write about any other movie. This documentary does not belong to the same category as the other films we've reviewed on Loud and Clear, and it would be reductive to treat it as such. Love, Antosha is the rightful tribute to a talented actor the world lost too soon, but it's also more than that. It's an invitation to embark on a journey with Anton Yelchin and see the world through his eyes. It's the celebration of an extraordinary person who lived life to the fullest, no matter how many challenges he was forced to face, and who made the most out of the little time he had. It's an earnest, raw, devastatingly honest look at life that will break your heart into a million pieces and urge you to explore, learn, love and live to the fullest.
If you're familiar with Anton Yelchin's work, you might remember his hilarious portrayal of U.S.S. Enterprise crew member Pavel Chekov in J.J.Abrams's Star Trek remakes, or his poignant performances alongside Billy Crudup and Robert Downey Jr in Rudderless and Charlie Bartlett. If you're a fan of the supernatural, films like Only Lovers Left Alive, Fright Night and Burying the Ex might come to mind. Yet, even if you happened to watch his entire filmography (consisting of a total of 69 projects, all of which he completed by the age of 27), there are many things you definitely won't know about the actor. For instance, you're probably not aware that, before shooting Star Trek, it took him a long time to perfect Chekov's "bad Russian" accent, which J.J.Abrams still describes as "a kind of Russian that doesn't really exist", or that he was so fascinated by all kinds of people that he used to go to sex clubs with his camera to take – in Chris Pine's words – "weird photoshoots with a weird alter ego named Luis Carneros".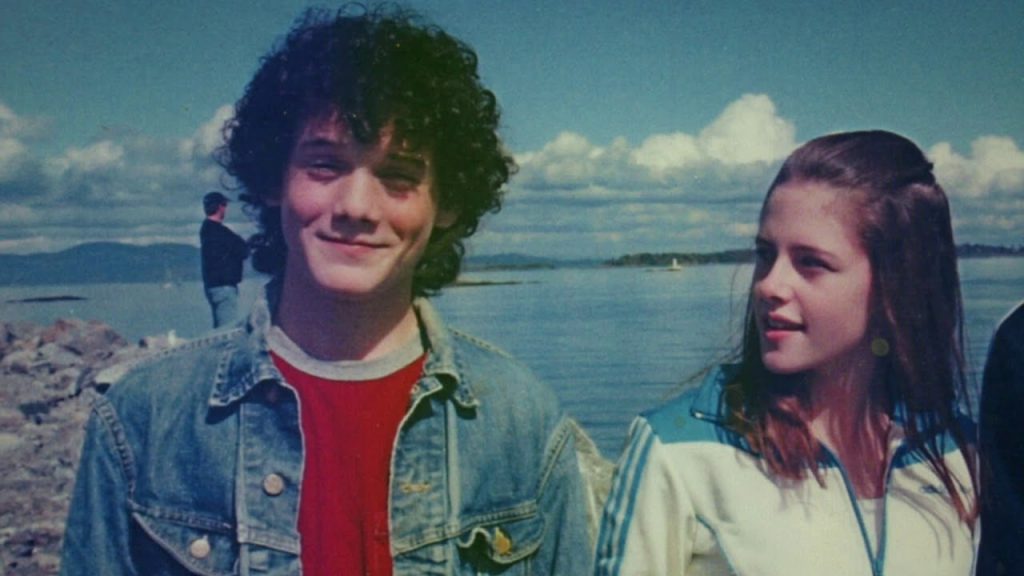 You also might not know that Anton had been wanting to "make movies" from a very early age, long before he became a professional actor. When he was in elementary school, he directed and starred in his first short films by "just being silly and having a lot of fun" with a friend, drawing inspiration from the directors whose movies he grew up watching (Martin Scorsese and Federico Fellini, to name a few) and using his imagination to create stories with his video camera. In all likelihood, you're probably also not familiar with the chronic illness that indirectly led to his premature death, but we'll get to that later.
Star Trek and Delivering Milo co-star John Cho describes Anton Yelchin as a person that had "childlike and old qualities that coexhisted", which is precisely the kind of picture Love, Antosha presents. Anton was an actor, but he was also a student of pretty much everything. He valued authenticity so much that he worried about having to play the role of a drunk person when he had never experienced the feeling firsthand, and so many different projects grabbed his interest that he often told his acting coach that he wanted to do everything. As a child, he favoured a self-learning book over actual guitar lessons, and learned to play the instrument by improvising blues songs to his mother. Even though their lyrics often consisted in "mommy, I love you so", he played them with the air of someone who had been performing for all his life.
Music is not the only subject Anton was interested in. His appreciation for what he called "the craft of filmmaking" inspired him to learn about film history, starting from the very beginning, with black and white Dziga Vertov movies. At the same time, he used the same method with everything he approached, whether it was film, music, photography or even life itself. After studying and observing a subject and learning all there was to know about it, he created something of his own, aiming for the best and even "shaping" others, in Kristen Stewart's words. J.J.Abrams remembers Anton "challenging all of [them] to be as good as he was", and, with all we learn about him in Price's film, it's not hard to see why.
All the pieces of Anton Yelchin's life that Love, Antosha is made of, from journal entries and childhood tapes to interviews and various recordings, have been mainly collected and pierced together by his parents. The film shows a variety of clips of young Anton playing while being recorded by his mum and dad, together with photos from key moments of his childhood, letters and e-mails to his mother which he used to sign, of course, with "Love, Antosha", together with more or less personal journal entries and handwritten notes that chronicle subjects varying from his film education to his first kiss. Yet, the fact that Anton's parents' presence is (understandably) very much tangible in the film does not make Love, Antosha a soppy film, nor does it turn it into a biased potrait of the actor. If anything, all those personal, tasteful memories help us get to know the real Anton with a kind of authenticity and earnestness that are often lost in documentaries of this kind.
See Also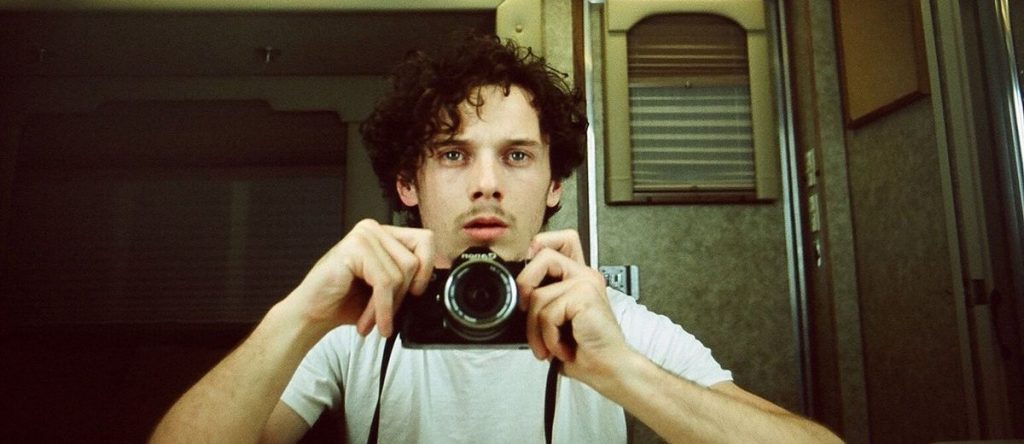 When Joe Dante's Burying the Ex premiered at the Venice Film Festival in 2014, I met Anton Yelchin. Even in that very brief moment, he appeared to be just as he is described in the film – approachable, energetic and full of enthusiasm. What I did not know about Anton is a very important thing that the entire world only found out this January, when Love, Antosha premiered. Anton had cystic fibrosis, a chronic illness whose symptoms include shortness of breath, persistent cough, dizziness and low energy. This means that, in order to appear as energetic as he always did on set and in public (and even at the Venice Film Festival, that afternoon, smiling and taking pictures with his fans), he had to constantly take medications, be hooked up to machines and undergo breathing therapies that freed his lungs and enabled him to function like everyone else. As a matter of fact, though Anton's death has been attributed to the SUV that crushed him outside his own home in 2016, the accident wouldn't have been fatal if he hadn't been having respiratory issues caused by cystic fibrosis.
Anton Yelchin's life hasn't always been easy, and his dad reveals that he often used to associate himself with Scorsese's Taxi Driver protagonist, Travis Bickle, a character his father defines as a "lost in the world person". Love, Antosha explores the actor's death in a very delicate, respectful way, by choosing to concentrate on Yelchin's life. In fact, something quite extraordinary happens as we watch the movie and listen to memories and tales from childhood friends, directors and fellow actors (Jodie Foster, Anthony Hopkins, Simon Pegg, Zachary Quinto, Guillermo del Toro, Frank Langella, Jennifer Lawrence and Martin Landau, to name a few): in a way we cannot quite grasp, we come to feel genuine affection towards "Antosha".
Love, Antosha is an eye-opening, raw and meaningful tribute that paints a truthful picture of an extraordinary person by choosing to focus on his life rather than on his death. Its many heartwarming scenes will make you feel like you've known Anton for your entire life, and it will be impossible to watch his films again without feeling a certain familiarity and genuine endearment towards him. At the same time, its most profound moments will make you appreciate your own life, and teach you a lesson on how to live it. Love, Antosha is the sort of material you approach with respect, watch with emotion and remember with genuine fondness.
---
Love, Antosha is now streaming on AppleTV and VOD.