Joker: Venice Film Review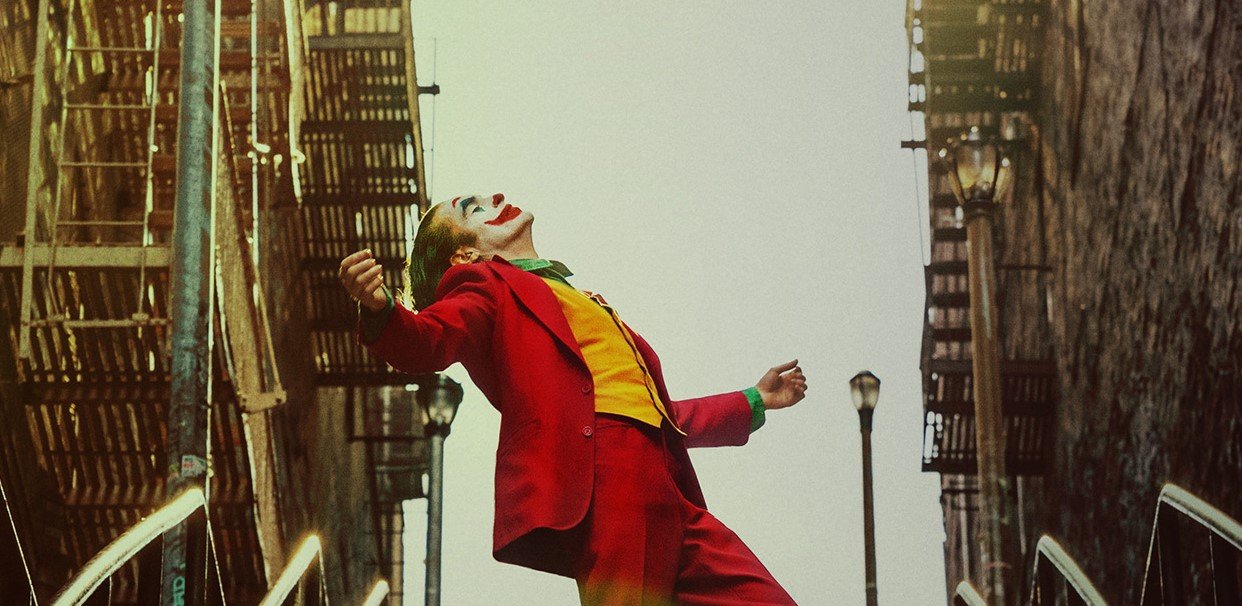 Official Poster for Joker (Warner Bros)
Joaquin Phoenix shines as Joker in an origin story that is drenched in emotion. The most anticipated movie at the 2019 Venice Film Festival might just be the best film of the year.
---
Todd Phillips' Joker is everything we hoped it would be, and more. From the very first moment Joaquin Phoenix appears, the beloved DC villain does nothing but surprise us, inspire us, move us and make us feel an impressive range of emotions. We fall in love with a side of his personality we recognise in ourselves, we feel for him for all the injustices he's had to endure for his whole life and we can't help but empathise with a villain who is broken, ill, alone and, first and foremost, a victim.
Arthur Fleck is a complex man, and one who is constantly wearing a mask. And I'm not just talking of the clown costume he has to wear at work: his real mask is an invisible wall of sadness, loneliness and rage that barely enables him to survive all the bullying and teasing he is subject to everyday. Gotham's streets are merciless, and its cruel, insensitive citizens are unable to feel any sympathy for a man who's burdened with a neurological condition that he can't control.
"There's a part of him that's trying to emerge"

Joaquin Phoenix
It took Phoenix a long time to master the Joker's unique laughter, but, when he did, he absolutely nailed it. Phillips described it to him as "something that's almost painful", and that's exactly what it is. It's a kind of laughter that is also profoundly sad and, at the same time, somewhat disturbing. It's overwhelming enough to choke him, and relentless enough to prevent him from telling everyone around him about his syndrome. As Phoenix himself put it, "there's that part of him that's trying to emerge", and watching him struggle with his own, broken self is both absolutely heart-wrenching and incredibly moving.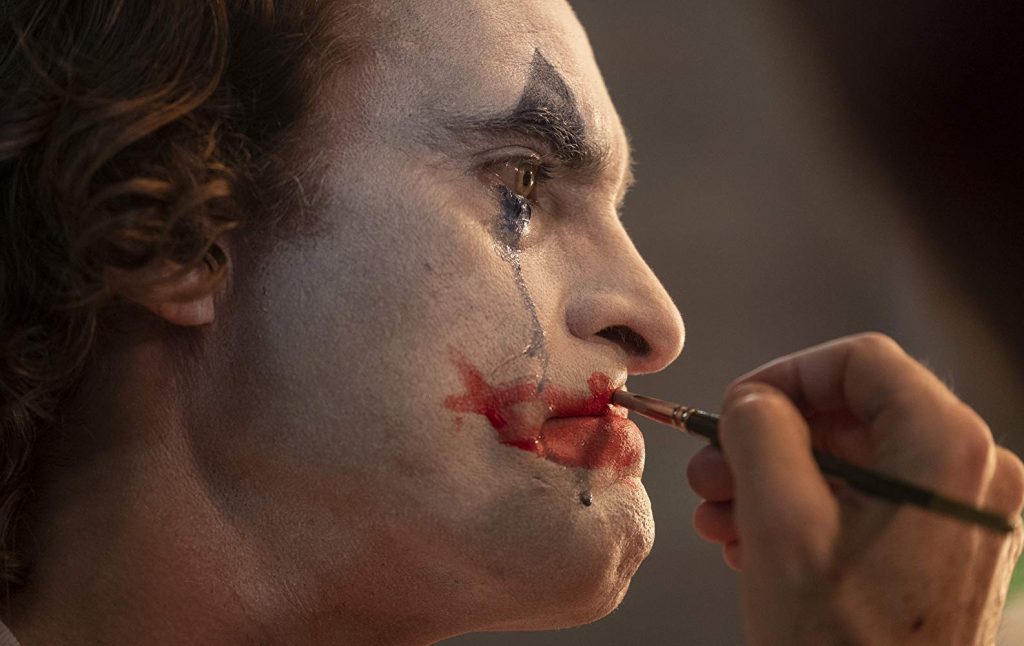 Arthur's uncontrollable outbursts of laughter come at the most inappropriate times, and there's nothing he can do to prevent them from happening. All he can do is hand over a card to better explain his syndrome to whoever happens to be there to witness it, but, in a world that is unable to feel any empathy, he is only ever met with diffidence, mistrust and sometimes even hatred and violence.
At home, he lives with a mentally fragile mother who has never really been there for him, and who burdened him with the responsibility to be as "Happy" as the nickname she gave him. In Gotham's streets, he is teased, ridiculed and alienated from a world he never belonged to. And so he hides all his frustration in his own body and mind, and clings to any glimmer of warmth he can find, in his desperate search for love and connection.
Todd Phillips' Joker is a carefully constructed, highly emotional, incredibly fascinating psychological thriller that offers an original standpoint on one of the most captivating villains that have ever been written, but it's also so much more than that. Both edge-of-your-seat suspenseful and deeply emotional, it's a bittersweet drama that is also a gritty thriller and an entertaining comedy with plenty of laugh-out-loud moments. And that is because Joker is also superbly written, excellently acted and, most of all, technically flawless.
The film's cinematography is exceptional from the very start, and Hildur Guðnadóttir's (HBO's Chernobyl) multilayered, melodic, string-based score flawlessly merges with a main character who is as melancholic as he is childlike. Music and sound have been planned to perfection to give us a mix of incredibly suspenseful scenes, shockingly violent sequences and energetic "rock n' roll" moments that make you want to stand up and dance. There are immensely quotable dialogues, memorable scenes and plenty of references to 1970s classics, from One Flew Over The Cuckoo's Nest to Taxi Driver and The King of Comedy. It's a tribute to Martin Scorsese and a love song to a specific time in cinema history we often remember with a smile and a teary eye. It's an engaging story that approaches the complex theme of mental health in a believable way, and that makes us root for a "madman" whose logical thoughts make a lot of sense, after all.
It's a multilayered drama that surprises us with a mix of serious and comedic moments and that never loses that layer of nostalgia that reminds us of the best 1950s musicals. It's also a story in which Gotham becomes a character in itself, where everything looks uncomfortably familiar and way too similar to our own reality. Because the most disturbing part of this violent, ruthless city is that Gotham's citizens' unfair, insensitive behaviour is not so alien after all. We recognise their rage in our own everyday interactions and, at the same time, we feel just as lonely and frustrated as Arthur does.
Which is exactly why it's so easy for us to embrace Arthur's transformation into the Joker. This villain is nothing but a victim who has been abandoned by every single person in his life, and whose desperate need to be loved and accepted led him to make a series of bad choices. So much that, when he finally becomes the iconic DC character he was meant to be, he does it as a hero.
When Arthur finally takes off the mask and fully embraces himself as the Joker, it's pure cinematic delight. It's the moment we had all been waiting for, and not only is it epic and liberating, but it's absolutely effortless. This story's underdog becomes the "hero", and he is finally in his comfort zone. And, if Arthur was always struggling to keep his emotions at bay, the Joker is calculating, clever, brave. He finally knows how to start living: he takes the world as the biggest farce of all and everything becomes even more absurd, but in all the right ways. His dark humour is contagious, his spontaneity is childlike and his energy is so infectious that, as he takes his revenge on an all-too-familiar society, we are with him all the way. But the best joke of all is the one he shares with all of us – that is, that he is capable of anything.
"The funny thing about mental illness is that people expect you to behave as if you don't".

Arthur Fleck
"What do you get when you cross a mentally ill loner with a society that abandons him and treats him like trash? " The Joker's most insightful reflection perfectly sums up what Phillips's poignant drama is all about. It's about a victim of neglect who finally learns how to embrace his own madness and does it in the most liberating possible way. It's an epic story that looks at mental illness in a realistic way, thanks to an extremely relatable character that demands our attention for the entire duration of the movie.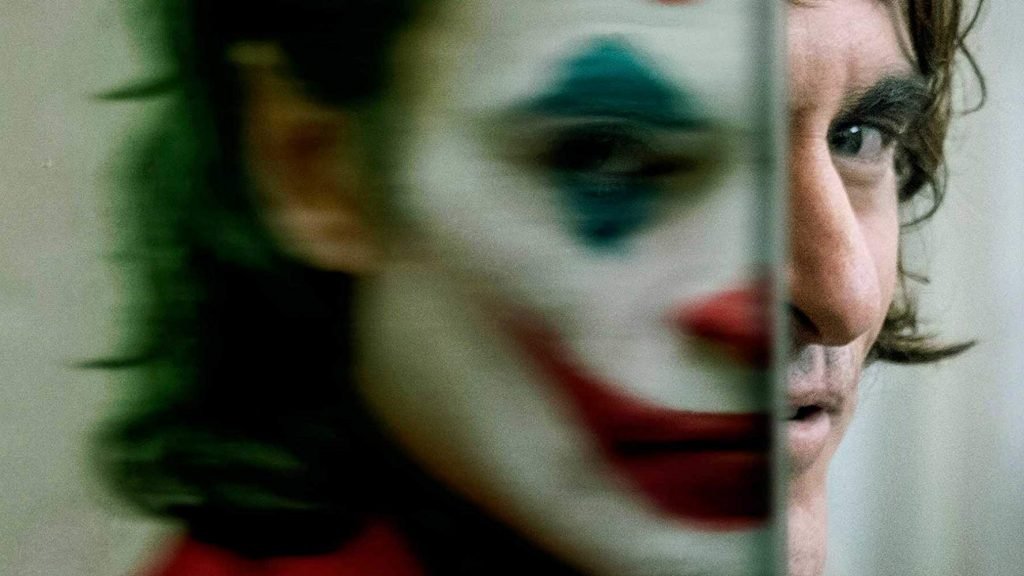 Joker is one of those stories that delicately draw you into an incredibly appealing world and keep on surprising with shocking twists and unexpected references. It's a clever gem of a movie that approaches its complex themes with extreme simplicity. It's Joaquin Phoenix's best performance to date, and an impressive film whose well-written screenplay and breathtaking photography match the quality of every single aspect of its production. Most of all, it's a powerful drama about human connection that is absolutely drenched in emotion.
---
Joker premiered at the Venice Film Festival on 31st August, 2019 and will be released worldwide on 3rd October.