Little Women: Ronan and Chalamet shine in Gerwig's missed opportunity (Review)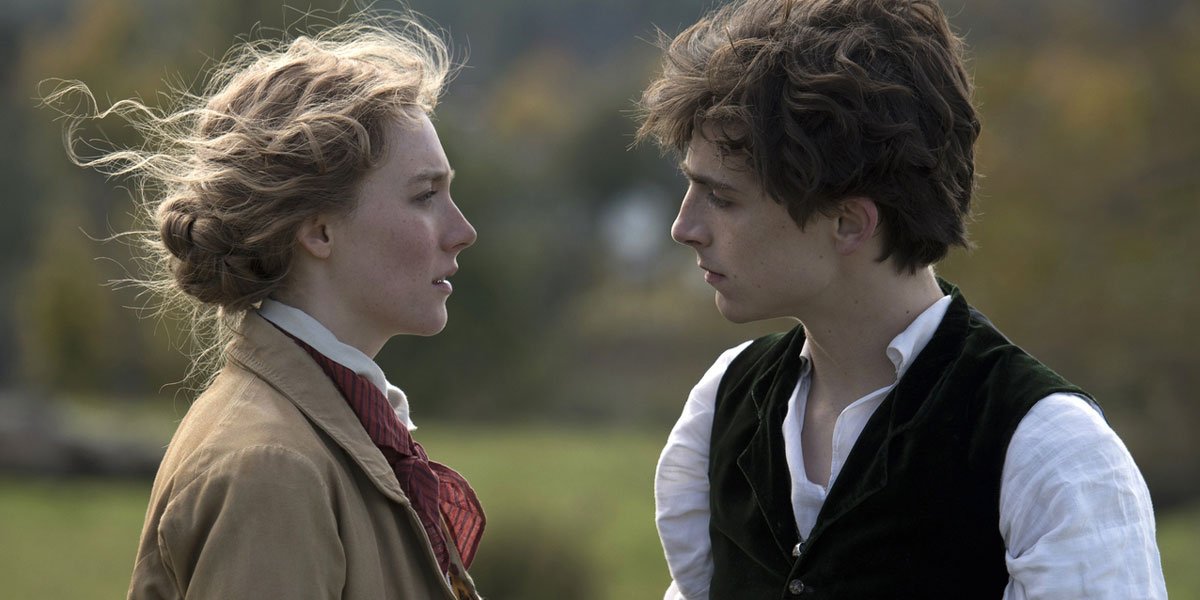 Saoirse Ronan and Timothée Chalamet in Little Women (Wilson Webb/CTMG)
In Little Women, Saoirse Ronan, Florence Pugh, Emma Watson and Eliza Scanlen bring new life to the March sisters. In spite of its good intentions and talented cast, Greta Gerwig's adaptation of Alcott's beloved novel fails to deliver on its potential.
---

Sometimes you watch a film that grips you from its very first shot. Screenplay, acting, editing and sound go hand in hand to bring you a movie that flows so well that you can't help but have a big grin on your face for the entire duration of the film. You are drawn into a world of characters that immediately become familiar, you are captivated by the story unfolding before your eyes, and you are moved in all the right ways by its most emotional scenes. Little Women is not that movie.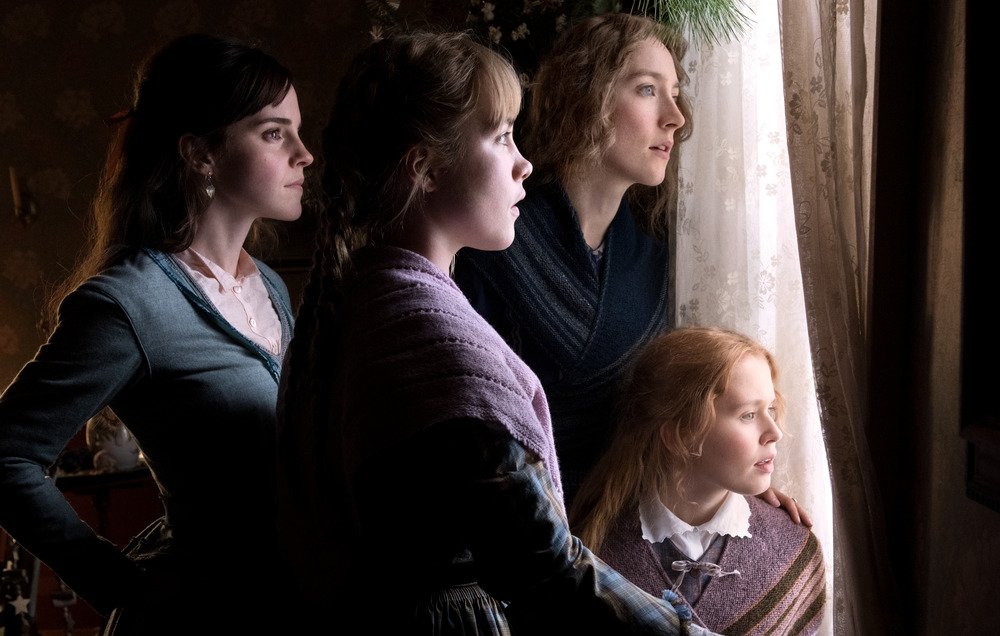 Greta Gerwig's adaptation of Louisa May Alcott's beloved novel is a film that, quite simply, doesn't work. Though its talented cast provides more than one noteworthy, giggle-inducing moment, its poorly-timed screenplay and confusing editing get in the way of letting any real emotion get through to the audience. Which is a shame, since Little Women really does try its best to please. The few interactions between Saoirse Ronan and Timothée Chalamet (who play Jo and Laurie) are genuinely endearing and charming, and Louis Garrel provides a much-needed dose of witty banter as Professor Friedrich Bhaer, though his appearances are so scarce that it's sometimes easy to forget he's in the movie. Florence Pugh brings Amy to life in a delicate yet ironic way that gains the audience's sympathies, and Laura Dern and Meryl Streep do the best they can to bring their characters to life in the very little screen time they are given – time that we have already seen in the film's trailer.
"If I was a girl in a book, this would all be so easy", says Jo (Saoirse Ronan), halfway through the film, and we can't help but agree with her. Alcott's novel works because it's so very human: when it first came out, it revolutionized the portrayal of women in books with a heroine who didn't care about marrying well and wanted to become a writer instead. Readers related to its strong-willed protagonists, grew up with them and, to this day, often re-read the novel to pay another visit to the March sisters' familiar world. On paper, Little Women is meaningful, captivating and poetic. On screen, Gerwig's adaptation lacks a very important element that would have helped the audience engage with the narrative, and that element is structure.

From the very beginning, everything about Little Women is exaggerated – the music, the glowing lights, the unnatural colours. Despite its good intentions, the film's attempt to establish a dreamlike atmosphere ends up turning its characters into caricatures, and their lack of credibility doesn't allow the audience to become interested in their story. It's aesthetically pleasing and remarkable in terms of its costumes and settings, but its pleasing visuals become increasingly frustrating as the film progresses slower than it should, in a static, unnatural way.
An even harder choice to understand is the movie's fragmented editing. In fact, while Little Women's introduction to the March family happens in a linear way that reflects the novel's structure, it doesn't take long for the timeline to be altered. Instead of witnessing the March sisters' teenage years in their family house in Massachussets followed by their adult lives in different areas of the world three years later, we get to see both timelines at the same time. As time jumps backwards and forwards in a disjointed way, it's hard to understand where and, most of all, when in time each action takes place. And, since the characters look pretty much the same when they're younger as they do when they're older, grasping an understanding of the story's most basic developments becomes a real struggle. If you are not familiar with the novel, you will be confused by its turns of events; if you are aware of the March family's adventures, you will be frustrated at best.
It's hard to become emotionally invested in a narrative that feels so incoherent and fragmented, and the result is a drama in which music and images are constantly employed to build up momentum, but no emotions are conveyed effectively to the audience. Yes, you'll giggle at points and you might even get teary now and then. There are memorable letter-reading montages, not-so-subtle modern commentary and a few, much-needed earnest scenes towards the end. The incredibly cute, meme-worthy Timothée/Saoirse dancing scenes will make both fandoms' hearts happy, and witty exchanges will induce genuine laughter from time to time. Unfortunately, these occasional pleasant sequences won't be enough to provide a backstory, and, most of all, real depth, to these characters.
See Also

"The real ending is the one that sells", Jo's publisher comments on her book, and, in Little Women, what "sells" – or, rather, makes it worth your time, is its talented, all-star cast. There is real chemistry between Saoirse Ronan and Timothée Chalamet, and a heartwarming sisterly vibe can be perceived when Amy, Jo, Beth and Meg are together. It's always a pleasure to witness Laura Dern and Meryl Streep work their magic, even with such little screentime, and there are plenty of bold statements and witty dialogues that will definitely make you smile from time to time. But what Little Women is really going to leave you with is a strong desire to pick up the novel and fall in love with Alcott's three-dimensional, familiar characters all over again.
---
Little Women will be released in cinemas worldwide on Christmas day.