The Dress Up Gang: Interview with the Comedy Trio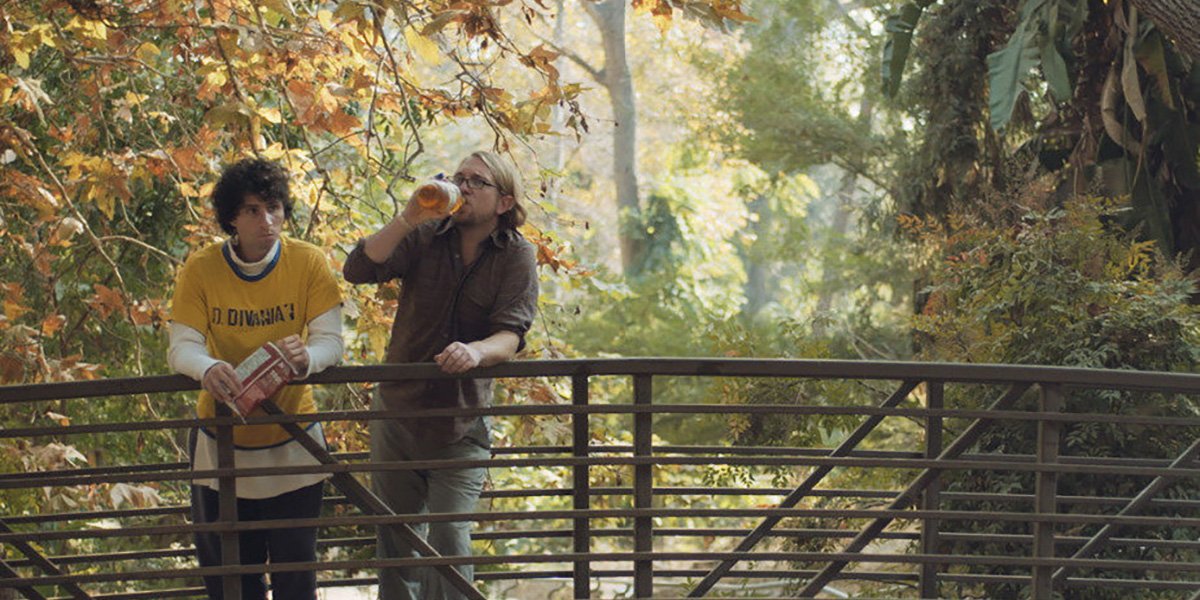 Donny Divanian and Frankie Quinones in The Dress Up Gang (Courtesy of Sundance Film Festival)
We interviewed Robb Boardman, Cory Loykasek and Donny Divanian, the comedy trio behind heartwarming show The Dress Up Gang.
---
When stand-up friends Robb Boardman, Cory Loykasek and Donny Divanian tried playing "versions of themselves" to create flawed but likeable characters, little did they know that their first comedy sketches would turn into a hit web series, which would then be developed into a TV show whose first two episodes would be shown as part of the Sundance Film Festival's Indie Episodic Program.

The Dress Up Gang centers around roommates Donny and Cory (played by Divanian and Loykasek themselves), and it is their interesting dynamics and undeniable chemistry that make the show both entertaining and relatable. Donny, a responsible adult with the innocence and outlook of a child, relies on guidance and life advice from his friend Cory, the dad-like thirtysomething who has been crashing on Donny's couch for quite some time.​ 
In our interview with Robb, Cory and Donny, we asked them about their creative process, the choices they made for the show and their Sundance experience. Keep reading to find out what they said, and don't forget to check out the trailer (below) and follow the comedy trio on Instagram to keep up-to-date with their projects. 
---
When and how did you meet and start working together?
Robb and Cory went to high school together, then met Donny ten years ago doing standup comedy in San Francisco. We made one sketch together, had a great time, and here we are all these years later still working together.
I really enjoyed The Dress Up Gang! Your characters are likeable and relatable, and at the same time the situations you put them in are unpredictable and hilarious. How did you first have the idea of creating this show and how did you develop your characters?
Glad you enjoyed it! I think we try and create a world where the characters love each other despite some very obvious flaws, so glad that came through for you.
Prior to this project, we made dozens of videos, and so I guess we were always discovering and developing a way of telling stories that felt good to us. About six years ago we moved to Los Angeles together and shared the house we use in the show. We eventually made a sketch called My Roommate, My Friend that was the genesis of what became the TV show. We didn't plan on this initial sketch being anything more than a one-off idea…but something about it felt really good to us and we kept having ideas that seemed to really fit into that world. So we continued to make episodes over the course of a couple years whenever we could find time between our day jobs, asking our comedian friends to play versions of themselves.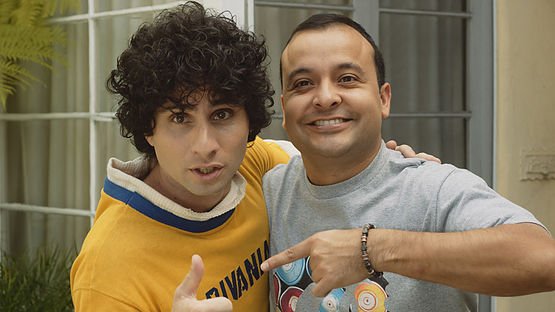 I know the first projects you created together were developed in the form of webisodes. What was the main challenge you faced when you decided to turn The Dress Up Gang into a TV show?
Artistically, the main challenge was probably trying to preserve this tone and spirit of the web series while also being open to it growing in new ways with new collaborators. It was also a huge challenge to adapt to an entirely new work flow. 
We'd always made things in a very DIY way, with no crew outside ourselves. Donny and Cory would act and Robb would film with one of us running sound. When we started making the show for television, it was our first time on a real production. So suddenly there was a larger crew and we were filming on a set that was a reproduction of our real house (which was very surreal). So it took us a bit to adapt the new work flow and learn how to adapt our process. We had to be a lot more prepared. During the web series we could just film as long as we wanted and sculpt the story as we went along. But here we had to be precise since there were so many people involved and there never being as much time as you want.
How did you choose which other actors you were going to cast (aside from Donny, Cory and Frankie)? I am talking for example of Andie MacDowell and Jorge Garcia, who also appear in the trailer.
When we were making the web series, we'd always thought that it would be funny if Andie MacDowell was our neighbor and for some reason enjoyed hanging out with Donny and Cory. When we pitched the TV show, we even said we'd love to have a neighbor that was an 'Andie MacDowell-type"…never really thinking it would actually work out to have Andie herself. When she came aboard it was one of those dream come true situations.
Jorge was a little different. For one of the episodes we needed a celebrity to come to Donny in a vision…and we had built up a narrative of the characters watching Lost. So we went out to him and were stoked he said yes.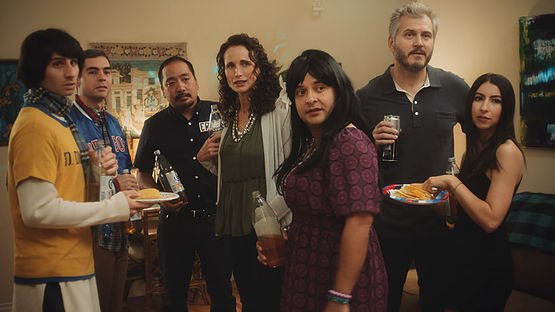 How was your experience at the Sundance Film Festival? Do you have any Sundance stories to share with us?
Everyone told us prior to Sundance that we'd have the greatest time and they were right. There are just tons of parties/events happening and the opportunity to meet awesome people that are just as passionate about filmmaking. The screenings were great too. It was awesome to be able to share the work we've done and inspiring to see what others have been up to. Also we all got to meet Stephen Merchant and Robb got to hold the owl from Harry Potter and White Chicks.
Finally, what should our readers expect from The Dress Up Gang?
We're hoping that this show finds a new home and that we'll be able to make more episodes. In the meantime we're making new shorts and in development of a new idea for television. We'll be posting clips from the show and new work on IG 🙂
---