Tribeca 2021: 20 Films to Watch at the Festival
In The Heights, Italian Studies, False Positive (Tribeca 2021)
Tribeca 2021 is about to start, and we've got you covered: from independent gems to big studio releases and interactive films, here are 20 films to watch at the festival on June 9-20.
---
The Tribeca Film Festival is celebrating its 20th anniversary this year, and it's doing it with a very exciting edition that will have something for everyone. Opening with the World Premiere of Jon M. Chu's adaptation of Lin-Manuel Miranda's In The Heights on June 9, Tribeca 2021 will celebrate the return of in-person film festivals with many big-screen experiences and events in New York. For the first time ever, the festival will also have a virtual hub, Tribeca At Home, where audiences who are unable to attend the in-person events can still enjoy the many films that will be showcased at the festival June 9-20. There will be 6 U.S. Narratives, 6 International Narratives, and 8 Documentary competition features, as well as a feature line-up that includes 8 Spotlight Narratives, 11 Spotlight Documentaries, 13 Viewpoints, 3 Midnight, 7 Movies Plus selections, and 3 Tribeca Critics' Week. But that's not all. Tribeca Immersive will bring virtual reality experiences to audiences all over the world, and there will also be Podcast and Games selections, Tribeca talks and live, in-person concerts.
To make it easier for you to decide which tickets to buy (at this link), we've made a list with our recommendations of 20 films to watch at the festival this year. From your new favourite musical to the best of independent cinema and an intriguing interactive event, here are the 20 films we'll be watching at Tribeca 2021.
---

ALL MY FRIENDS HATE ME
INTERNATIONAL NARRATIVE COMPETITION
Director: Andrew Gaynord
Country: UK
Official Tribeca 2021 Page: click here
If you've ever experienced social anxiety, chances are you're pretty familiar with the feeling of meeting up with your friends and enjoying their company, while also being absolutely certain that they all secretly hate you. Directed by Andrew Gaynord (Netflix's The Characters) and written by Edinburgh Comedy Awards nominees Tom Stourton and Tom Palmer, All My Friends Hate Me is about social paranoia, and at the centre of it all is Pete, a socially anxious young man who is dealing with those very same feelings. The film takes place on his birthday, which Pete is celebrating by spending the weekend with his old friends from college at a country manor, where he will also take the opportunity to introduce them to his girlfriend and propose to her. But what was supposed to be a walk down memory lane soon turns into something else entirely, when one of Pete's friends turns against him… Or so it would seem. Is Pete being paranoid, or is it all part of a joke?
The director describes All My Friends Hate Me's screenplay as "funny, alluring and unsettling" – all qualities that should not only make for a fun and immersive watching experience, but also call for some food for thought on our desperate need to be liked. As we get ready to meet up with our friends again and experience a whole new level of post-COVID-19 social anxiety, we can't wait to watch this timely dark comedy and sympathise with its protagonist.
---

ASKING FOR IT
TRIBECA ONLINE PREMIERES
Writer & Director: Eamon O'Rourke
Country: USA
Official Tribeca 2021 Page: click here

Eamon O'Rourke's (Ricki and the Flash) directing and screenwriting debut is about a traumatised young woman (Joey, played by Kiersey Clemons) who befriends a group of tough female renegades, The Cherry Bombers, having been victim of sexual assault. Led by their leader Regina (Alexandra Shipp), the gang teams up to take on violent frat boys, corrupt police officers/human traffickers, and the dangerous alt-right group MFM (Men's First Movement), led by noxiously charismatic leader Mark Vanderhill (Ezra Miller). Taking into consideration the latest BLM protests against systemic racism and police brutality, there couldn't have been a more timely film to premiere at Tribeca than Asking For It. The film also stars, among others, Vanessa Hudgens, Leslie Stretton, Radha Mitchell and Luke Hemsworth, and its subject matter makes it an essential, important watch.
---

THE BETA TEST
VIEWPOINTS
Directors: Jim Cummings & PJ McCabe
Country: USA
Official Tribeca 2021 Page: click here
Recently acquired by IFC Films, The Beta Test is about a successful, good-looking Hollywood talent agent (played by Thunder Road's Jim Cummings, who also co-wrote and co-directed the film) who has what would seem to be a perfect life, and who one day receives a mysterious purple envelope inviting him to an anonymous tryst. Needless to say, our protagonist acceps the invitation, but his wild adventure ends up having more consequences than he thought, as he soon finds himself entangled in a web of secrets and suspicion, trying to keep his perfect together while not-so-slowly falling apart. Tribeca's Karen McMullen describes the film as a "thriller-tinted darkly comedic dramedy", and we can't wait to find out more about its one-of-a-kind protagonist.
---

CATCH THE FAIR ONE
US NARRATIVE COMPETITION
Director: Josef Kubota Wladyka
Country: USA
Official Tribeca 2021 Page: click here
2014 "Best New Narrative Director" winner Josef Kubota Wladyka (Manos Sucias) returns to the Tribeca Film Festival with a revenge thriller about a Native American former boxer (played by professional boxer Kali Reis, making her on-screen debut) who embarks on the fight of her life in search for her missing younger sister, getting entangled in a human trafficking operation in order to find some answers. Executive produced by Darren Aronofsky, Catch The Fair One promises to be both absorbing and meaningful, and we wouldn't miss it for the world.
---

FALSE POSITIVE
SPOTLIGHT NARRATIVE
Director: John Lee
Country: USA
Official Tribeca 2021 Page: click here
Opening on June 25th via Hulu and A24, False Positive is about Lucy (Ilana Glazer, who also co-wrote the film's screenplay with director John Lee) and Adrian (Justin Theroux), two people in a relationship who resort to enlisting the help of a fertility doctor after trying-and failing- to get pregnant for a long time. The doctor in question is the notorious Dr. Hindle (Pierce Brosnan), who does, indeed, manage to get Lucy her pregnancy. But things soon take a turn for the weird when the pregnant woman notices something disquieting about the good doctor, which leads her to uncover unsettling secrets about her own past too. Also starring Sophia Bush, False Positive adds a sinister twist to a familiar situation, and we can't wait to find out more.
---

FATHOM
DOCUMENTARY COMPETITION
Director: Drew Xanthopoulos
Official Tribeca 2021 Page: click here
Ahead of its June 25 debut on AppleTV+, Fathom will premiere at Tribeca with an immersive, sensorial experience that will take you to French Polynesia. Directed by filmmaker and cinematographer Drew Xanthopoulos (The Sensitives), this gorgeous, thought-provoking documentary focuses on humpback whales, and follows Dr. Michelle Fournet and Dr. Ellen Garland, an American and a Scottish researcher, as they attempt to connect with these intriguing mammals. Fathom explores human beings' search for connection with stunning, poetic imagery, and we can't wait to take this journey.
---

IN THE HEIGHTS
GALA
Director: Jon M. Chu
Official Tribeca 2021 Page: click here
Full Review: The Musical Sensation of the Summer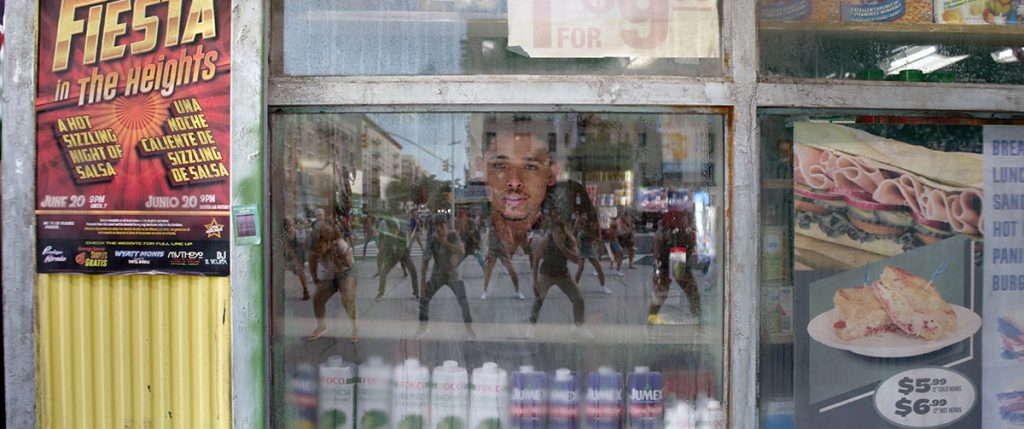 Tribeca's opening film also happens to be not only one of the most anticipated films of the year, but also an infectiously fun musical that will have you dancing on your seats and singing along to its many catchy songs. Jon M. Chu's adaptation of Lin-Manuel Miranda's Tony Award-winning musical takes us to Washington Heights, NYC, where a bodega owner dreams of opening a bar in the Dominican Republic, an aspiring designer dreams of living in the West Village, a Stanford student has just returned home for the summer, two long-lost friends are reconnecting with one another, and Abuela Claudia is keeping the community together with her wisdom and love. In The Heights is a heartwarming, vibrant, gorgeous feel-good movie, and the Tribeca Film Festival is the perfect way to experience it ahead of its theatrical release on June 11.
---

ITALIAN STUDIES
SPOTLIGHT NARRATIVE
Writer & Director: Adam Leon
Country: USA
Official Tribeca 2021 Page: click here
Described by Tribeca Film Festival's Loren Hammonds as "a lucid dream of a film", Italian Studies is about a mysterious woman (Vanessa Kirby, of Pieces of a Woman) who finds herself wandering the streets of Manhattan, unsure of who she is and where she's meant to be. The woman is unexplicably drawn to a teenager and ends up embarking on a journey with him, only to discover new revelations when she returns to her own life. Written and directed by New York City-based filmmaker Adam Leon (Gimme The Loot), Italian Studies would seem to be the perfect film to premiere at Tribeca Film Festival, with the city of New York acting as a character in itself in this intriguing, delicate drama.
---

THE LAST FILM SHOW
SPOTLIGHT NARRATIVE
Writer & Director: Pan Nalin
Official Tribeca 2021 Page: click here
Based on director Pan Nalin's (Samsara) own life, The Last Film Show is set int he 2010s and takes place in the remote Indian countryside, and revolves around a young, free-spirited boy whose life is profoundly changed by his falling in love with films. After his first trip at the Indian Galaxy Cinema, film becomes an obsession for young Samay, who begins to steal money from his father's tea shop and skip schools to watch movies, until he decides he wants to create a 35mm film of his own. Even though his father doesn't share his admiration for a passion he regards as "filthy" and "immoral", and warns him to stay away from the cinema, Samay continues to pursue his passion, until he crosses paths with projectionist Fazal, and they strike a "food-for-films" deal that soon turns into a long-lasting friendship. But changes are coming to India, and both boys will soon be forced to make difficult choices that will alter their dreams forever. We can't wait to find out more about this fascinating, autobiographical tale, and fall in love with the movies all over again.
---

MARK, MARY & SOME OTHER PEOPLE
US NARRATIVE COMPETITION
Writer & Director: Hannah Marks
Official Tribeca 2021 Page: click here
Writer/director Hannah Marks's (Dirk Gently's Holistic Detective Agency) second feature-length film as a director is about a boy and a girl whose chance encounter at a neighborhood drug store reminds them of the fact that they actually met in college. One year later, Mary (Riverdale's Hayley Law) and Mark (Mrs. America's Ben Rosenfield) are head over heels for one another, and decide to get married. But their idyllic romance is suddenly put to the test when Mary requests that their relationship become non-monogamous. Mark, Mary & Some Other People has one of the best premises at this year's festival, and we can't wait to find out what happens next.
---

NO STRAIGHT LINES: THE RISE OF QUEER COMICS
MOVIES PLUS
Director: Vivian Kleiman
Official Tribeca 2021 Page: click here
Official Site: click here
No Straight Lines: The Rise of Queer Comics is one of those films we love to watch at film festivals. Adapted from Justin Hall's anthology of the same name, this fascinating documentary looks at five LGBTQ+ comic book artists with very diverse backgrounds and careers, and lets them share their stories on their work and the many challenges they faced, as well as their thoughts on queer representation. We can't wait to find out more about Alison Bechdel (Fun Home), Jennifer Camper (Rude Girls and Dangerous Women), Howard Cruse (Gay Comix), Rupert Kinnard (B.B. And The Diva) and Mary Wings (Come Out Comix), and we'll certainly be watching this thought-provoking, important film.
---

POSER
US NARRATIVE COMPETITION
Directors: Ori Segev & Noah Dixon
Official Tribeca 2021 Page: click here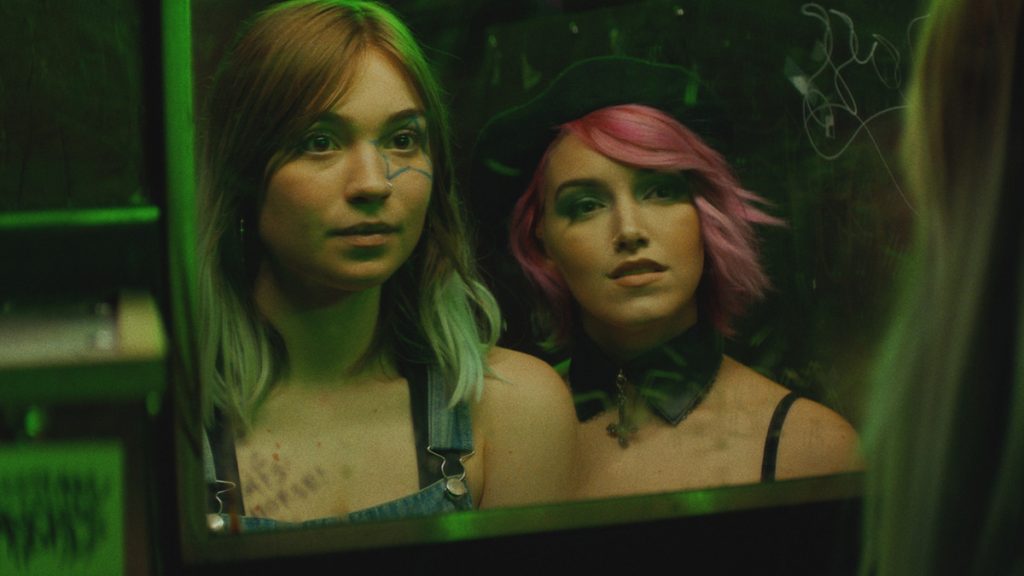 Noah Dixon and Ori Segev's intriguing first feature-lenght film is about a girl who manages to infiltrate herself into the Ohio indie music scene by interviewing artists, musicians and poets for a podcast that has yet to take off. As the quiet Lennon (newcomer Sylvie Mix) slowly becomes more confident, she gets to attend house parties and warehouse concerts, until she meets charismatic, popular front-woman Bobbi Kitten (played by the Columbus musician of the same name) and develops a dark, unhealthy obsession with her. Tribeca's Liza Domnitz describes the film as a "contemporary thriller against the backdrop of a burgeoning, real-life music scene", and we can't wait to find out more about Lennon's world and obsessions.
---

QUEEN OF GLORY
US NARRATIVE COMPETITION
Writer & Director: Nana Mensah
Official Tribeca 2021 Page: click here
Writer-director-actress Nana Mensah's (Farewell Amor, 13 Reasons Why) directorial debut is about a middle-class scientist of Ghanaian decent (also played by Mensah) who lives in the Bronx, disconnected from her family and culture, and is trying to find her direction in life. Set in modern-day New York, the film explores the first-generation American experience from the point of view of an immigrant, and tells a story that's so relatable that the June 15th world premiere at Pier 76 is already sold out. Also starring Euphoria's Meeko Gattuso, The Dark Tower's Oberon KA Adjepong and Adam Leon (Director of Tribeca premiering Italian Studies), Queen of Glory is not to be missed.
See Also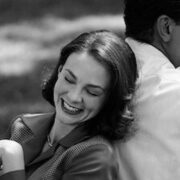 ---

REPUBLIQUE, THE INTERACTIVE MOVIE
IMMERSIVE
Project Creators: Simon Bouisson, Olivier Demangel
Official Tribeca 2021 Page: click here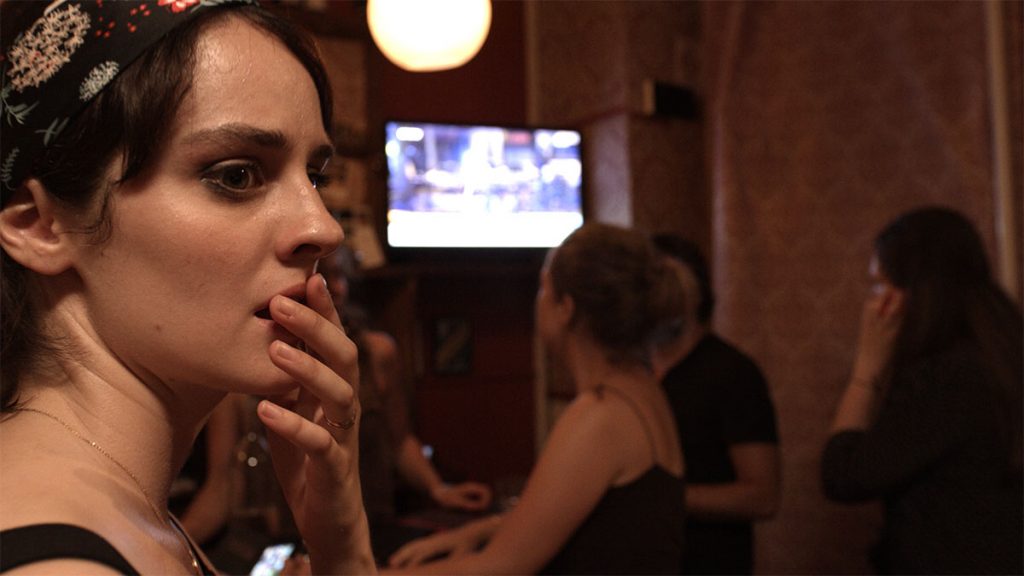 We absolutely love innovative projects like Republique, an interactive film that not only plunges you right in the middle of an attack in the Paris Metro, but also lets you switch between the three parallel storylines that are all featured in it. Produced by Cinétévé Experience, who was also behind Venice Film Festival VR favourite Le Cri, and starring Noémie Merlant (Portrait of a Lady on Fire) and Lyna Khoudri (Papicha), Republique takes full advantage of the medium to immerse the participant in the moment, and we can't wait to experience this one-of-a-kind interactive movie.
---

SETTLERS
TRIBECA ONLINE PREMIERES
Writer & Director: Wyatt Rockefeller
Official Tribeca 2021 Page: click here
This IFC Midnight release is set on a remote homestead amongst the Martian frontier, where a refugee family from Earth hopes for a better life. But the family's survival is threathened by strangers arriving at the planet, and nine-year-old Remmy (Brooklynn Prince) will soon discover truths about herself that her parents (Kingsman: The Secret Service's Sofia Boutella and Aeon Flux's Jonny Lee Miller) have kept hidden from her her entire life. Settlers will be released theatrically and on VOD on July 23rd, but we're not going to miss the film's World Premiere at the Tribeca Film Festival on June 18th.
---

SHAPELESS
MIDNIGHT
Director: Samantha Aldana
Official Tribeca 2021 Page: click here
Set in New Orleans, Samantha Aldana's (Si) first feature-length film is about a struggling singer who's fighting a battle with an eating disorder that takes over when she's at her most insecure and overwhelmed. In Shapeless, Aldana tells a timely, personal story that promises to be both intimate and deeply affecting, drawing attention to important issues such as women's body image, the weight of expectations, and how hard it is to stay true to one's self when dealing with addiction.

---

STATELESS (Apátrida)
2020 OFFICIAL SELECTION: FEATURES
Director: Michèle Stephenson
Official Tribeca 2021 Page: click here
Emmy-nominated and Sundance-winning director Michèle Stephenson's (American Promise) latest documentary was supposed to premiere at the 2020 Edition of the Tribeca Film Festival, but it had to be postponed to 2021 because of the pandemic. The foundation of this important film lies in the 1937 extermination of thousands of Haitians and Dominicans of Haitian descent by the Dominican army, as a gesture of anti-black hatred from the Dominican government. In 2013, the Dominican Republic's Supreme Court has stripped the citizenship of anyone who has Haitian parents, rendering more than 200,000 people stateless. Stateless tells the story of a young attorney named Rosa Iris, and her fight to protect these people's right to citizenship, exploring timely topics such as racial hatred, nationalism and human rights, and raising awareness on an important, life-changing piece of political history. Don't miss it at the festival, and watch its national broadcast premiere on PBS' documentary series POV, on July 19.
---
SOUAD
INTERNATIONAL NARRATIVE COMPETITION
Director: Ayten Amin
Official Tribeca 2021 Page: click here
The titular character of this Egyptian-Tunisian-German co-production is a girl who is apparently on the right path to an accomplished life: not only is she studying for her finals at the university in Zagazig, Egypt, but she's engaged to army officer Ahmed (Hussein Ghanem). But Souad's (newcomer Bassant Ahmed) situation is a lot more complicated than that: by day, the girl helps her family around the house while also looking after her teenage sister; by night, she's texting her content creator boyfriend in Sinai. Souad investigates on how hard it is to find and realize one's self, by showing us a young woman whose very identity is torn into two by her attempt to comply to her traditional family's expectations while also leading a social media-based life like her peers.
---

WEREWOLVES WITHIN
SPOTLIGHT NARRATIVE
Director: Josh Ruben
Official Tribeca 2021 Page: click here
Directed by Josh Ruben (Scare Me) and written by comedian, screenwriter and best-selling author Mishna Wolff ("I'm Down"), Werewolves Within is based on a Virtual Reality game, and it's a horror-comedy/whodunnit with an all-star cast and a really great premise. The film is set in the small town of Beaverfield, where all residents — among them, newly arrived forest ranger Finn (Sam Richardson, of Superintelligence) and postal worker Cecily (Milana Vayntrub, of This is Us) — are trapped inside the local inn by a snowstorm, with a werewolf on the loose.
---

WU HAI
VIEWPOINTS
Writer & Director: Ziyang Zhou
Official Tribeca 2021 Page: click here
The winner of Best Original Screenplay at the Golden Horse Awards and Best Young Director at China Film Director's Guild is back with a film about a small-time broker/enterpreneur of sorts who attempts to stay afloat after failing to open a dinosaur theme park and being chased by creditors, while his marriage is also about to implode. Zhou Ziyang's (Old Beast) latest film is an in-depth analysis of contemporary China, and we can't wait to find out more about its compelling protagonist.
---
More films to watch at Tribeca 2021: