Farewell Amor (Film Review): "So We Danced"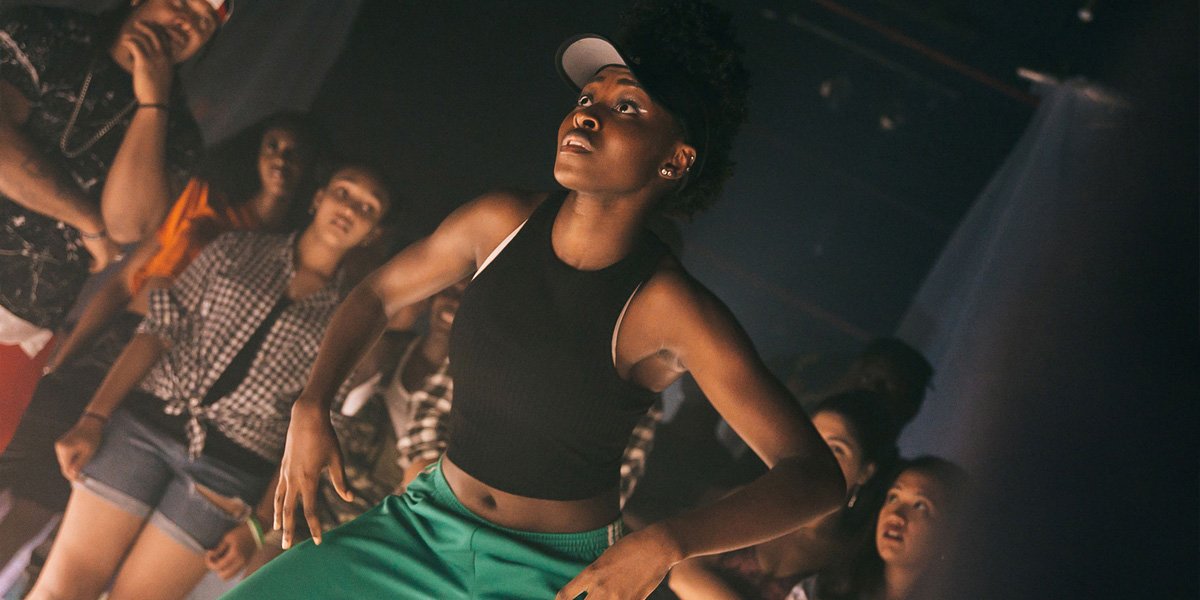 Farewell Amor (Courtesy of BFI London Film Festival)
Farewell Amor is an understated, beautifully executed illustration of an all too common, yet underrepresented, experience – a family desperate to find their feet, in a world that has moved on without them.
---

In a simplistic shot of an arrivals gate in a New York City airport, we see a family reunited. Walter (Ntare Guma Mbaho Mwine) left Angola shortly after the civil war ended, emigrating to New York in search of a better life, leaving behind his wife Esther (Zainab Jah) and young daughter Sylvia (Jayme Lawson). After seventeen years apart, Esther and Sylvia join Walter in America and, throughout the course of the film, we see a family, estranged by time and distance, attempt to rebuild itself.
The first word spoken in the film comes from Esther, and is simply: "Amor". "Amor", here, is perhaps a nod to a shared past in Angola (where French is widely spoken), as that which connects this family also demonstrates the lack of familiarity in the clearly western surroundings. The conflicted nature of love, here, is the first illustration of the careful, beautifully considered screenwriting evident throughout this film.
Farewell Amor is shot in three parts. Each section explores the same period of time but is seen through the eyes of one of the three central characters: Walter, Esther and Sylvia. In exploring three perspectives in the first-person, Farewell Amor has a sense of completeness. Three sides of the same story told with a tenderness and vulnerability that will almost certainly move you to tears.
Through Walter's character, we see a man of resilience that has adapted to a society not built for him, an embodiment of a life that has moved on. Like New York itself, Walter has become a melting pot of culture, a rich Angolan heritage intertwined with an assimilation to modern, western living, an image of strength and survival. At some point during the seventeen years Walter spends apart from his family, he has a relationship with a nurse named Linda (Nana Mensah), whom he leaves prior to Esther and Sylvia's arrival. Torn between his clear love for Linda and his love for his family, Walter's pain is almost tangible. Walter's struggle to bring his past into his present is subtly expressed in a tender image of Linda and Walter slow dancing in a bar after their relationship has ended. Walter pleads for the two of them to remain friends 'like in the beginning', and Linda simply replies "We are far from the beginning, Walter".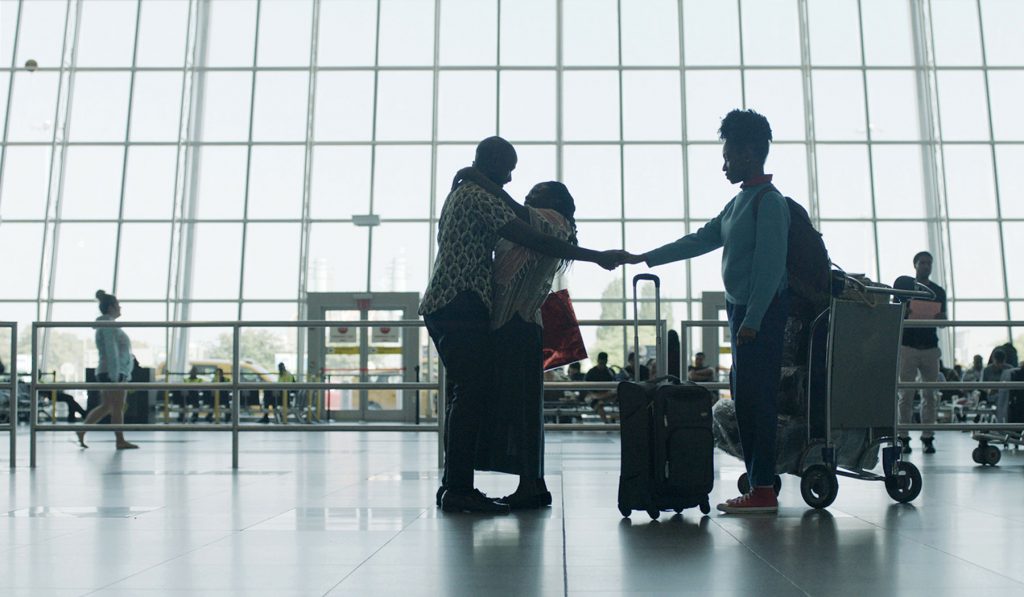 Esther, (portrayed by Zainab Jah, who, it has to be said, gives a stunning performance) is a symbol of devotion and sacrifice, and honestly, my heart breaks for her. Esther presents an image of a life left behind. Staunchly religious, she spends her time praying for guidance for herself and her family in a time of confusion and instability. Caught between a desire to give Sylvia "the life we couldn't have" and a deep rooted fear of "losing [her] daughter to this country" (as she did her husband, to some extent), Esther struggles to make sense of the world around her, she is beautifully and devastatingly human.
In a particularly touching scene (spoiler ahead), after Esther learns of Walter's relationship with Linda, Esther seeks solace in a church only to find that it is closed when she arrives. Unable to find comfort and solution in her faith, Esther is forced to sit down with Walter on the steps of the church, and confront the reality that "we don't even know each other anymore, or ourselves". Here, the title plays in perfectly: Esther and Walter are able to let go of their past and therefore build their future; Farewell Amor.
Sylvia is in many ways a bridge between old and new, a symbol of freedom in a modernising world. Facing the familiar horrors of being the new kid at school, intensified by the daunting unfamiliarity's of a new country, Sylvia makes a friend in DJ (Marcus Scribner), who encourages her to do what she loves: dance. In the film, dance forms a link that ties the together a family that, in many other ways, does not recognise each other. Walter, when alone in New York, found comfort and escapism in dancing in African bars in the city, describing it as the only place he could be himself, a place he was freed of the necessity to "hold yourself a certain way" as an immigrant, in an ultimately racist society. When reminiscing with Esther, Walter remembers how, when they met in a country torn apart by war, they "didn't know whether they'd live to see the next day…so we danced".
Dance serves as a mode of escapism and of individuality in Farewell Amor. This film is rich with emotion and important in its subject, shedding light on the struggle of so many: as Walter's colleague says, "You ain't the first to have been in this situation". The film closes with a scene of understated simplicity. Sylvia and Esther sit at the table as Walter makes breakfast, unsure of how the future looks. Now freed of expectation, there is a sense of calm acceptance; "And so, we dance".
---
Farewell Amor premiered digitally at the BFI London Film Festival, and is now available to watch on digital and on demand.