The Beta Test (Review): Some-Strings-Attached Sex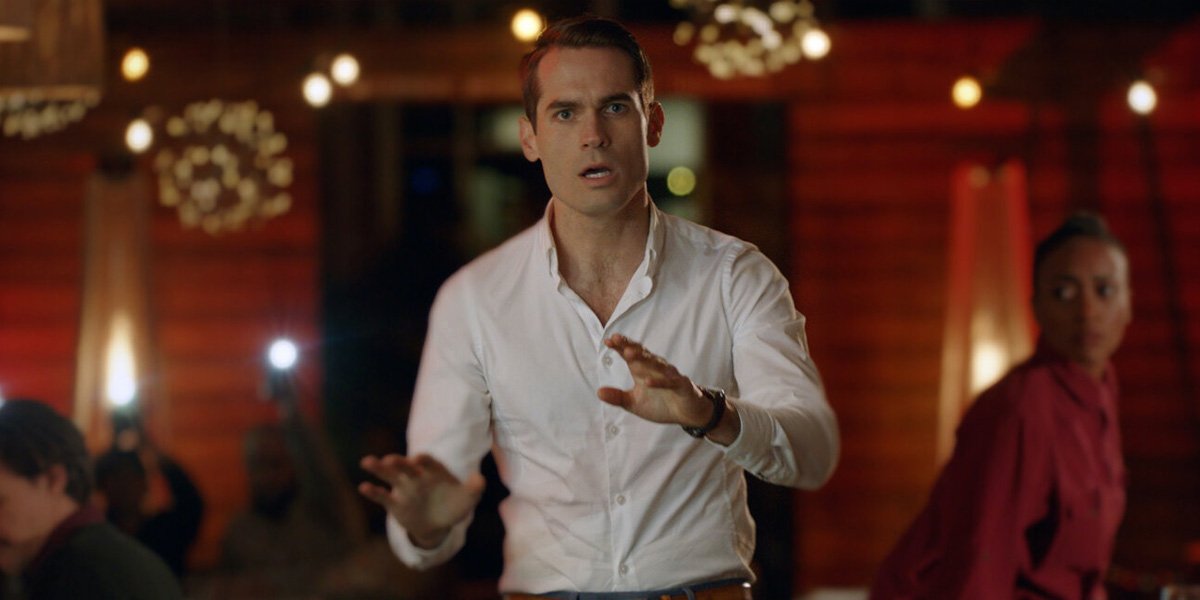 Jim Cummings as "Jordan' in THE BETA TEST. (Courtesy of IFC Films)
The Beta Test is a sharp thriller from writing/directing team Jim Cummings and PJ McCabe that answers the question: what's the harm in an anonymous one-night-stand?
---

Co-writer/directors Jim Cummings and PJ McCabe combine the seedy underbelly of a Hollywood talent agency with adultery and murder to deliver the sharp, funny and effectively intriguing The Beta Test. It plays with the formulas of the horror and thriller genres and explores the idea of how the digital id – meaning the primitive part of the brain, not identification – can be manipulated and controlled by a total stranger, simply by how one presents themselves online.
Jordan (Jim Cummings) is a Hollywood agent, living out Entourage fantasies and planning his upcoming wedding to fiancé Caroline (Virginia Newcomb). One day, he receives a strange purple envelope in the mail, which contains an invitation for an anonymous, no-strings-attached sexual encounter in a hotel room. After an impulsive acceptance, Jordan finds that this bizarre letter leads to the murky world of lies, internet data security, murder and the inevitable collapsing of his meticulously curated life.  
The Beta Test wrong foots you from the beginning, starting with the film's most shockingly violent scene that echoes the opening of horror classics like Scream: a brutal murder that has relevance to the plot, but it isn't until later that its relevance makes itself known, and the film never gets quite that gruesome again. It's a clever device that lets the audience know they're in for some surprises, but that also emphasises the sharpness of Cummings and McCabe's script. As Jordan is forced to tell more and more lies, they start to coalesce together and unravel until he's introducing himself to strangers as a police officer with clients. Hints and titbits dropped previously are thrown into later scenes with little fanfare, and the whole film feels like it understands itself and is letting the audience in on the joke too.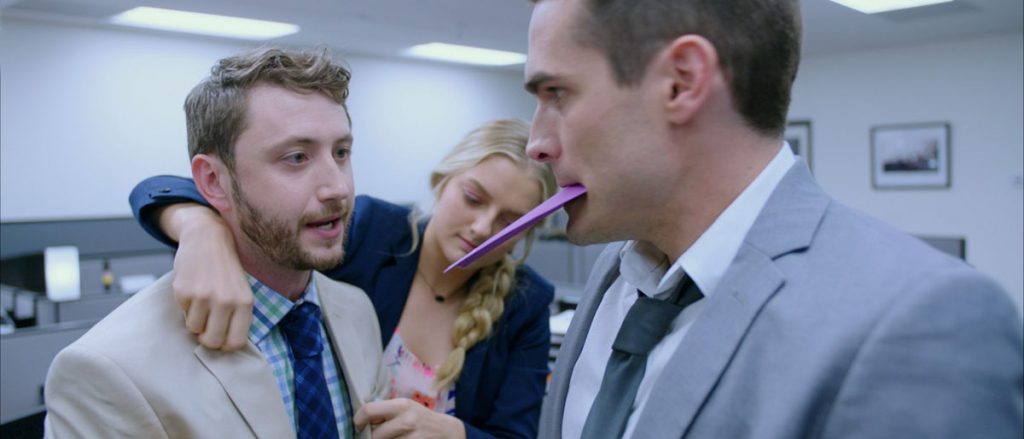 And there are plenty of jokes throughout. The comedy is droll and dark enough that it doesn't feel out of place even as the plot invites intrigue and suspense, and instead mirrors the film's weirdness which keeps it feeling fresh. Cummings and McCabe invite some strange debates: what would you do if you got your own purple envelope in the mail, inviting you to a random hook-up with a complete stranger? How does the raw data from your social media use portray you? Is infidelity harder under a bigger ethical and digital microscope? The film does a good job of both answering these questions within its own context and also inviting the audience to form their own opinions.
See Also

There's a freshness to The Beta Test. It works as a thriller in that it's compelling, tense and delivers actual jeopardy. But it's also wry and witty, with a sharp tongue aimed squarely at the insidious nature of Hollywood talent agencies and the fallacy of online personas. It's a tight, frenetically edited thriller-comedy that's bold, confident and fun. And it might have you checking out your Instagram likes a bit more closely.
---
The Beta Test had its UK Premiere at the 2021 Edinburgh Film Festival on August 20, 2021. The film was released in cinemas across the UK on October 15, and in theaters and on demand in the US from November 5, and will premiere on Arrow on March 11, 2022.