July 2023: New Movies In Theaters This Month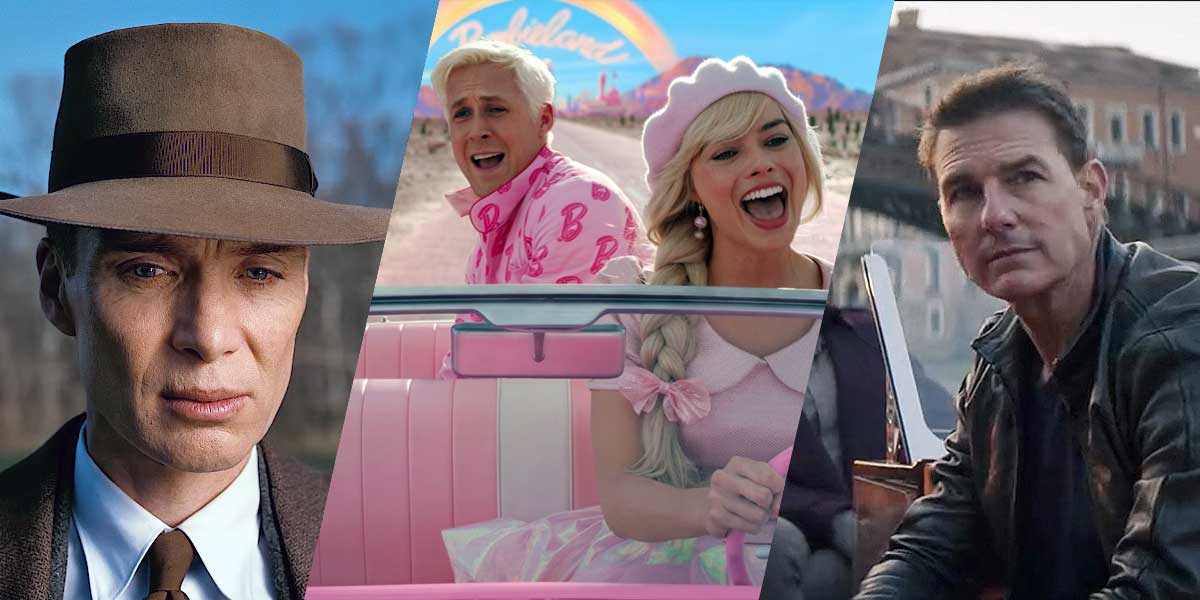 July 2023: all new movies in theaters this month, from Barbie, Oppenheimer and Mission: Impossible to upcoming releases and anticipated films to watch!
The wait is over: Barbie, Oppenheimer and Mission: Impossible 7 are all about to be released this month! But July 2023 will give us many new movies to watch, from anticipated films to festival hits and hidden gems!
We've made a list of all the new movies coming out in July 2023! You'll find all the upcoming releases below, in order of release and divided by films you'll be able to see in U.S. theaters and in U.K. cinemas. We've also included global release dates where available. Read our list of most anticipated movies of 2023 and July 2023 digital and VOD releases, and happy watching!
---
JULY 2023 MOVIES: IN U.S. THEATERS
ONCE UPON A TIME IN UGANDA (LIMITED)
Director: Cathryne Czubek
U.S. Release: July 4
U.K. Release: September 5
Official synopsis: Set in the heart of Uganda, the documentary centers on two unlikely friends from opposite sides of the world: visionary filmmaker Isaac Nabwana and film nerd Alan Hofmanis, who unite over their shared love of Chuck Norris and gonzo 80's action flicks. With sheer determination and an outrageous sense of humor, they team up to create their own explosive movies, catapulting Wakaliwood to international stardom and bringing laughter and joy to millions. Welcome to Wakaliwood, a world like no other, where you can definitely "expect the unexpectable."
---
AMANDA
Director: Carolina Cavalli
U.S. Release: July 7
U.K. Release: June 2 in cinemas and on Curzon Home Cinema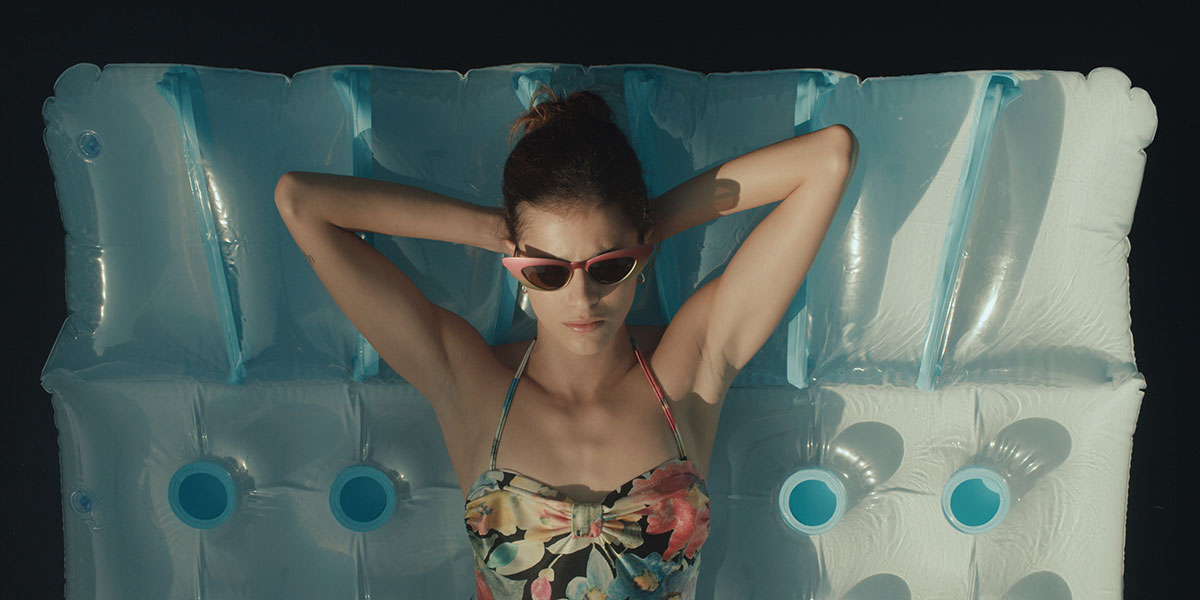 Official synopsis: Amanda (Benedetta Porcaroli) has returned home to Italy and her family after a few years studying in Paris. It's her first summer back and it's clear the long weeks ahead of her are devoid of any plans. She has no friends (the housekeeper is her closest thing to a confidante), doesn't get along with her family and generally doesn't seem to fit in. Her mother reminds her of a friend's daughter whom Amanda was close with as a child.
And so, with little else to do and no one to entertain her, Amanda decides to seek her out. Rebecca (Galatéa Belluggi) has not only stayed at home since they were last in contact, her agoraphobia has kept her mostly inside it. The combination of both women's neuroses only accentuates Amanda's desire to rekindle the friendship, even if it's a situation that no one seems likely to profit from.
---
BIOSPHERE
Director: Mel Eslyn
U.S. Release: July 7
U.K. Release: TBA
Official synopsis: In the not-too-distant future, Billy (Mark Duplass) and Ray (Sterling K. Brown) are lifelong best friends, brothers from another mother—they also happen to be the last two men on earth. Their survival is largely due to Ray, a brilliant scientist who designed the custom biosphere they call home, outfitting it with both creature comforts and the necessities to sustain life on a doomed planet. When the population of their fishpond—which supplies essential protein—begins waning, the men find themselves facing an ominous future. But life may yet find a way… Uproarious and tender in equal measure, this TIFF favorite and directorial debut from long-time Duplass producer Mel Eslyn explores the human capacity for change.
---
EARTH MAMA
Director: Savanah Leaf
U.S. Release: July 7
U.K. Release: TBA
Official synopsis: With two children in foster care, Gia, a pregnant single mother pitted against the system, fights to reclaim her family. In her close-knit Bay Area community, she works to make a life for herself and her kids, in this singular debut feature from filmmaker Savanah Leaf.
---
INSIDIOUS: THE RED DOOR
Director: Patrick Wilson
Global Release: July 7
Official synopsis: In Insidious: The Red Door, the horror franchise's original cast returns for the final chapter of the Lambert family's terrifying saga. To put their demons to rest once and for all, Josh (Patrick Wilson) and a college-aged Dalton (Ty Simpkins) must go deeper into The Further than ever before, facing their family's dark past and a host of new and more horrifying terrors that lurk behind the red door.
---
JOY RIDE
Director: Adele Lim
Global Release: July 7
Full Review: Joy Ride: SXSW Film Review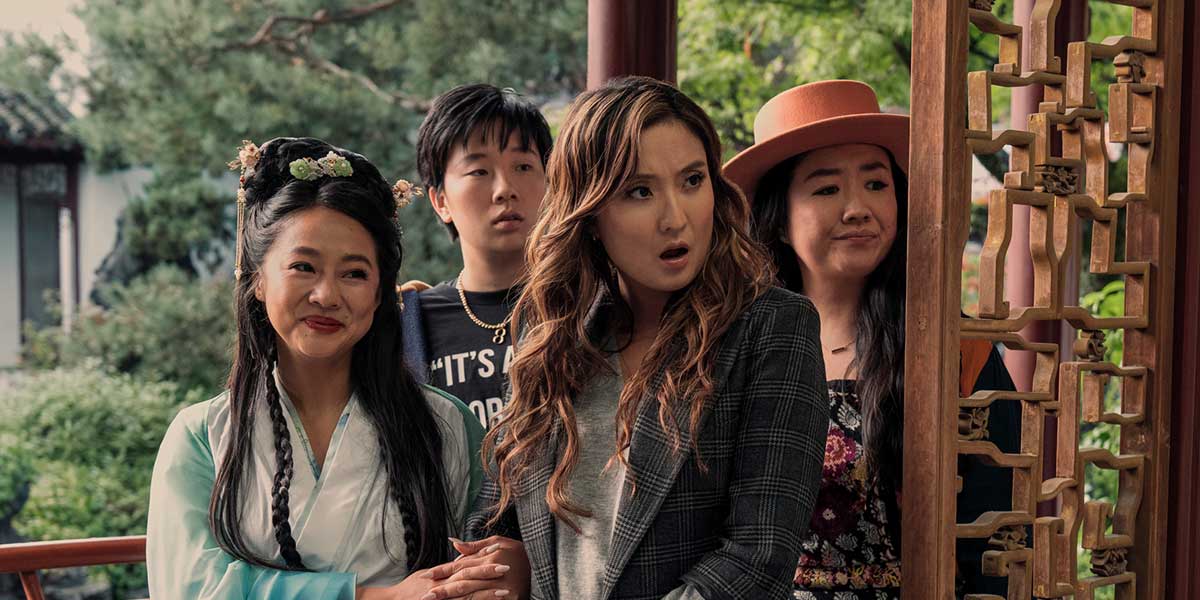 Official synopsis: The hilarious and unapologetically explicit story of identity and self-discovery centers on four unlikely friends who embark on a once-in-a-lifetime international adventure. When Audrey's (Ashley Park) business trip to Asia goes sideways, she enlists the aid of Lolo (Sherry Cola), her irreverent, childhood best friend who also happens to be a hot mess; Kat (Stephanie Hsu), her college friend turned Chinese soap star; and Deadeye (Sabrina Wu), Lolo's eccentric cousin. Their no-holds-barred, epic experience becomes a journey of bonding, friendship, belonging, and wild debauchery that reveals the universal truth of what it means to know and love who you are.
---
THE LEAGUE (LIMITED)
Director: Sam Pollard
U.S. Release: July 7
U.K. Release: TBA
Official synopsis: THE LEAGUE celebrates the dynamic journey of Negro League baseball's triumphs and challenges through the first half of the twentieth century. The story is told through previously unearthed archival footage and never-before-seen interviews with legendary players like Satchel Paige and Buck O'Neil – whose early careers paved the way for the Jackie Robinson era – as well as celebrated Hall of Famers Willie Mays and Hank Aaron who started out in the Negro Leagues.
From entrepreneurial titans Cumberland Posey and Gus Greenlee, whose intense rivalry fueled the rise of two of the best baseball teams ever to play the game, to Effa Manley, the activist owner of the Newark Eagles and the only woman ever admitted to the National Baseball Hall of Fame, THE LEAGUE explores Black baseball as an economic and social pillar of Black communities and a stage for some of the greatest athletes to ever play the game, while also examining the unintended consequences of integration.
---
THE LESSON (LIMITED)
Director: Alice Troughton
U.S. Release: July 7
U.K. Release: TBA
Official synopsis: Liam (Daryl McCormack), an aspiring and ambitious young writer, eagerly accepts a tutoring position at the family estate of his idol, renowned author J.M. Sinclair (Academy Award nominee Richard E. Grant). But soon, Liam realizes that he is ensnared in a web of family secrets, resentment, and retribution. Sinclair, his wife Hélène (Academy Award nominee Julie Delpy), and their son Bertie (Stephen McMillan) all guard a dark past, one that threatens Liam's future as well as their own. As the lines between master and protégé blur, class, ambition, and betrayal become a dangerous combination in this taut noir thriller.
---
THE YOUTUBE EFFECT
Director: Alex Winter
U.S. Release: July 7
U.K. Release: TBA
Official synopsis: The feature documentary from Winter (Bill & Ted Franchise, Showbiz Kids, The Panama Papers, Zappa), explores the ascension and acceleration of YouTube, a video-sharing website that started with humble origins and has gone on to change how we experience the world. With exclusive access to some of YouTube's biggest stars, the film presents an eye-opening and troubling look at the platform now so powerfully embedded in our lives.
---
20 DAYS IN MARIUPOL (LIMITED)
Director: Mstyslav Chernov
U.S. Release: July 14
U.K. Release: TBA
Official synopsis: The unflinching visual chronicle of this harrowing ordeal. The AP team's images of war crimes would soon be broadcast across the world, potently exposing Russia's monstrous lies that deny their targeting of Ukrainian civilians, and earning them two 2023 Pulitzer Prizes: for Public Service Journalism and Breaking News Photography.
---
AFIRE (LIMITED)
Director: Christian Petzold
U.S. Release: July 14
U.K. Release: TBA
Official synopsis: AFIRE is set at a small holiday house by the Baltic Sea. The days are hot and it hasn't rained in weeks. Four young people come together, friends old and new. As the parched forests around them begin to ignite, so do their emotions. Happiness, lust and love; but also jealousies, resentments and tensions. Meanwhile the forests burn. And before long, the flames are there.
---
BLACK ICE
Director: Hubert Davis
U.S. Release: July 14
U.K. Release: TBA
Official synopsis: Black Ice navigates the challenges, triumphs, and unique experiences faced by athletes through poignant firsthand accounts from Black, Indigenous, and People of Color (BIPOC) hockey players past, including Willie O'Ree, the first Black player in the National Hockey League, and former professional hockey player Akim Aliu, with the stories of present stars, including P.K. Subban and Wayne Simmonds. The film explores the deep BIPOC roots of the game, dating back to 1865 and the Colored Hockey League of the Maritimes (CHL), the first all-pro league, which not only introduced the slapshot but shaped the game of hockey we know today. Davis exposes racist patterns that span generations, even highlighting stories of how sports institutions have exerted pressure on players seeking change to remain silent.
---
HAVE YOU GOT IT YET? THE STORY OF SYD BARRETT AND PINK FLOYD (LIMITED)
Directors: Roddy Bogawa & Storm Thorgerson
U.S. Release: July 14 in New York, July 21 in LA
U.K. Release: May 15
Official synopsis: Syd and Pink Floyd crystallized a cultural moment where anything seemed possible but where that freedom could come with a cost. Was Syd just another drug casualty? Did he suffer from an undiagnosed mental condition? Or did he dislike the attention and fame as the fun turned to work? While there are no clear answers which might be the case, there is the feeling by all those around Syd that something went terribly wrong. Have You Got it Yet? is a chronicle and a mosaic of Barrett's creative and destructive impulses, his captivating presence and absence – a portrait of the complex puzzle that was his life.
---
THE CHANNEL
Director: William Kaufman
U.S. Release: July 14
U.K. Release: TBA
Official synopsis: After their bank heist goes wrong, a desperate criminal, his out-of-control brother, and their motley crew of ex-marines must escape New Orleans and the determined FBI agent who pursues them.
---
FINAL CUT (COUPEZ!)
Director: Michel Haznavicius
U.S. Release: July 14
U.K. Release: out now on digital and on demand!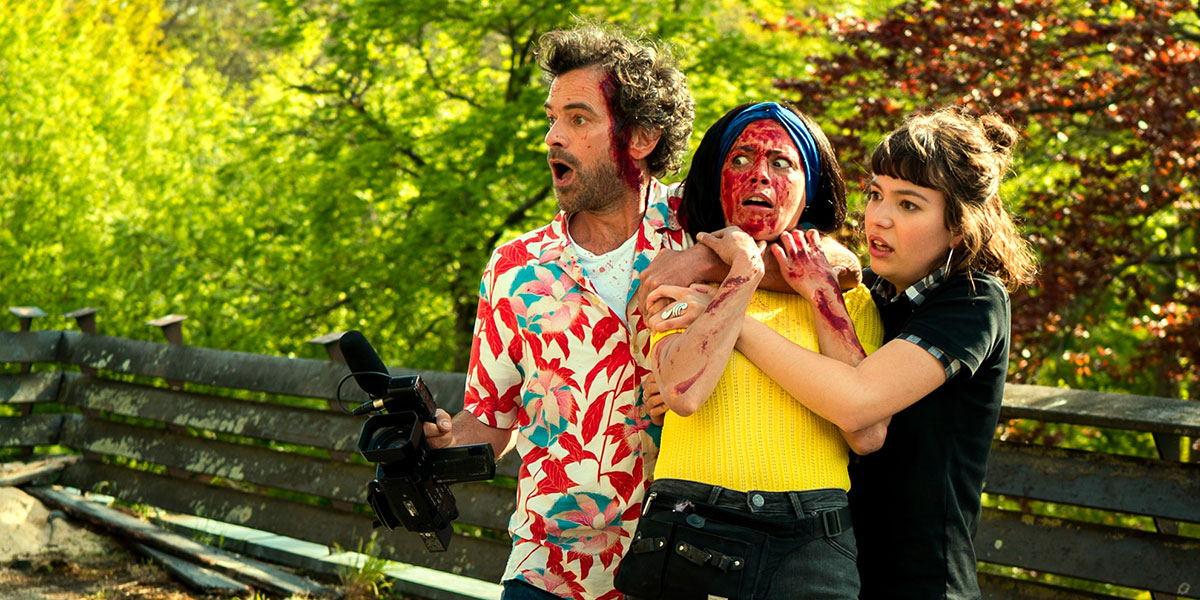 Official synopsis: The opening night selection of last year's Cannes Film Festival was this wacky horror comedy, a remake of Shin'ichirô Ueda's cult hit One Cut of the Dead. It follows a director (Romain Duris) making a live, single-take, low-budget zombie flick in which the cast and crew, one by one, actually turn into zombies. Oscar® winner Michel Hazanavicius milks the film's hilarious and meta-to-the-max premise for all it's worth, while also crafting a sly love letter to the art of filmmaking.
What's on screen unfolds in typical cheesy B-movie fashion, while the off-screen hijinks offer a celebration of the unpredictable and collaborative nature of film sets. Featuring a hysterically unhinged turn by Oscar® nominee Berenice Bejo and serving up blood-soaked high farce par excellence, Final Cut revels in its affectionate embrace of goofy genre fun.
---
THE FLOOD (LIMITED)
Director: Brandon Slagle
U.S. Release: July 14
U.K. Release: TBA
Official synopsis: A horde of giant hungry alligators is unleashed on a group of in-transit prisoners and their guards after a massive hurricane floods Louisiana.
---
LAKOTA NATION VS. UNITED STATES
Directors: Jesse Short Bull & Laura Tomaselli
U.S. Release: July 14
U.K. Release: TBA
Official synopsis: LAKOTA NATION VS. UNITED STATES chronicles the Lakota Indians' quest to reclaim the Black Hills, sacred land that was stolen in violation of treaty agreements. A searing, timely portrait of resistance, the film explores the ways America has ignored its debt to Indigenous communities, and ponders what might be done today to repair the wrongs of the past.
---
THE MIRACLE CLUB
Director: Thaddeus O'Sullivan
U.S. Release: July 14
U.K. Release: TBA
Official synopsis: Set in 1967, THE MIRACLE CLUB is a heartwarming film that follows the story of three generations of close friends, Lily (Maggie Smith), Eileen (Kathy Bates), and Dolly (Agnes O'Casey) of Ballygar, a hard-knocks community in Dublin, who have one tantalizing dream: to win a pilgrimage to the sacred French town of Lourdes, that place of miracles that draws millions of visitors each year. When the chance to win presents itself, the women seize it.
However, just before their trip, their old friend Chrissie (Laura Linney) arrives in Ballygar for her Mother's funeral, dampening their good mood and well-laid plans. The women secure tickets and set out on the journey that they hope will change their lives, with Chrissie joining in place of her mother. The glamor and sophistication of Chrissie, who has just returned from a nearly 40-year exile in the United States, are not her only difficult traits. Old wounds are reopened along the way, forcing the women to confront their pasts even as they travel in search of a miracle. Deep wounds from the past can only be healed by the curative power of love and friendship.
---
MISSION: IMPOSSIBLE – DEAD RECKONING
PART ONE
Director: Christopher McQuarrie
Global Release: July 14
Read Also: All Mission: Impossible Movies Ranked from Worst to Best
Official synopsis: We all share the same fate.
---
TWO TICKETS TO GREECE (LIMITED)
Director: Marc Fitoussi
U.S. Release: July 14 in NY, LA, San Francisco and Chicago, followed by a national expansion
U.K. Release: TBA
Official synopsis: Recently divorced, and watching helplessly as her only son leaves home, 40-something Blandine (Olivia Côte) is struggling to find her footing again. When her childhood former best friend Magalie (Laure Calamy), loud and fearless, suddenly resurfaces, the two women reconnect, and Blandine reluctantly allows herself to be spontaneous for a change. They decide to take the summer trip to the Greek Islands they had always dreamed of as teenagers, but, as they head off towards their destination, it's apparent that Magalie's very different approach to vacationing – and life – could lead Blandine to her breaking point. Kristin Scott Thomas co-stars as Magalie's free-spirited expat friend and mentor.
---
BARBIE
Director: Greta Gerwig
Global Release: July 21
Official synopsis: After she's expelled from Barbieland for being a less than perfect-looking doll, Barbie (Margot Robbie) sets off for the human world to find true happiness.
---
THE BEANIE BUBBLE (LIMITED)
Director: Kristin Gore & Damian Kulash, Jr.
U.S. Release: July 21
Global Release: July 28 on Apple TV+
Official synopsis: Why did the world suddenly treat stuffed animals like gold? Ty Warner was a frustrated toy salesman until his collaboration with three women grew his masterstroke of an idea into the biggest toy craze in history. "The Beanie Bubble" is an inventive story about what and who we value, and the unsung heroes whose names didn't appear on the heart-shaped tag.
---
COBWEB
Director: Samuel Bodin
U.S. Release: July 21
U.K. Release: September 1
Official synopsis: Eight-year-old Peter is plagued by a mysterious, constant tap, tap from inside his bedroom wall – a tapping that his parents insist is all in his imagination. As Peter's fear intensifies, he believes that his parents (Lizzy Caplan and Antony Starr) could be hiding a terrible, dangerous secret and questions their trust. And for a child, what could be more frightening than that?
---
FEAR THE NIGHT
Director: Neil LaBute
U.S. Release: July 21
U.K. Release: TBA
Official synopsis: Eight women attend a bachelorette party at a remote farmhouse in the California hills. They are interrupted by the arrival of masked intruders who surround the place and begin shooting arrows at the home and the guests. One partygoer—Tess, a military veteran who is fighting her addictions and her difficulty at fitting in with other people—leads the women in making a stand against the attackers as they fight back in an effort to save themselves over the course of a single dark night.
---
THE ISLAND
Director: Hans Marrero
U.S. Release: July 21
U.K. Release: TBA
Official synopsis: Years ago, unable to deal with the tragic death of their newborn baby, Mark left the woman he loved and the island he grew up on. Now, seven years later, Mark has carved out a career in the LAPD, taking down drug traffickers with his wise-cracking partner, Phil. Upon receiving news from his mother that a tragic death has once again occurred on the island, Mark returns home. Back on the island, Mark consoles his mother as they bury his younger brother. After the funeral, he sets his sights on finding who is responsible for the murder.
---
OPPENHEIMER
Director: Christopher Nolan
Global Release: July 21
Official synopsis: Written and directed by Christopher Nolan, Oppenheimer thrusts audiences into the pulse-pounding paradox of the enigmatic man who must risk destroying the world in order to save it.
The film stars Cillian Murphy as J. Robert Oppenheimer and Emily Blunt as his wife, biologist and botanist Katherine "Kitty" Oppenheimer. Matt Damon portrays General Leslie Groves Jr., director of the Manhattan Project, and Robert Downey, Jr. plays Lewis Strauss, a founding commissioner of the U.S. Atomic Energy Commission.
Florence Pugh plays psychiatrist Jean Tatlock, Benny Safdie plays theoretical physicist Edward Teller, Michael Angarano plays Robert Serber and Josh Hartnett plays pioneering American nuclear scientist Ernest Lawrence. Oppenheimer also stars Rami Malek and reunites Nolan with Kenneth Branagh.
---
REVOIR PARIS
Director: Alice Winocour
U.S. Release: July 23
U.K. Release: August 4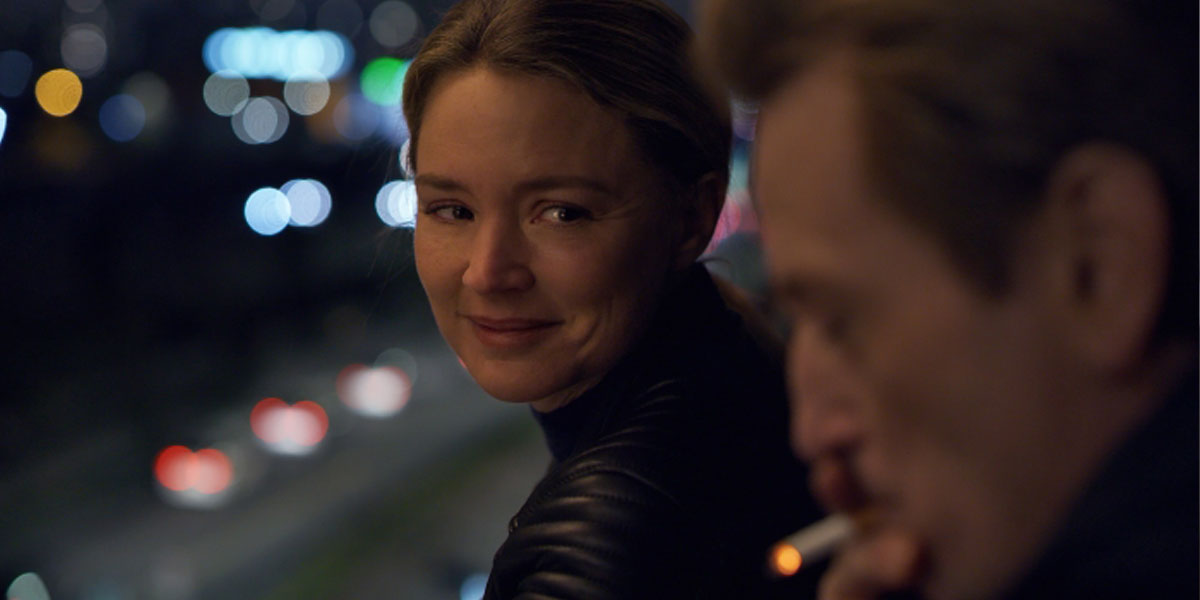 Official synopsis: After surviving a mass shooting in a Paris restaurant, Mia (Virginie Efira) is haunted, unable to resume life as usual, and left with a total blackout where her memories of the traumatic incident should be. Determined to reconstruct the sequence of events and reestablish a sense of normalcy, Mia finds herself repeatedly returning to the bistro where the shooting happened.
In the process, she forms bonds with fellow survivors, including banker Thomas (Benoît Magimel) and teenager Félicia (Nastya Golubeva). Apoignant, emotional and ultimately hopeful tale on grief and healing, REVOIR PARIS is anchored by a career-best performance by Efira who earned the 2023 César for Best Actress. Although fictional, the film was inspired by Winocour's own brother's experiences as a survivor of the Bataclan concert hall 2015 attacks.
---
THE BEASTS (LIMITED)
Director: Rodrigo Sorogoyen
U.S. Release: July 28 in New York, August 4 in LA
U.K. Release: March 24
Official synopsis: Two glowering brothers, Xan (Luis Zahera) and Lorenzo (Diego Anido), characters who seem to have stepped directly from the nastiest scenes in Deliverance, take on the idealistic pair. On the surface there are victims and perpetrators, but the screenplay by Rodrigo Sorogoyen and Isabel Peña resists oversimplifying the complex dynamics of gentrification – the privilege of imposing progressive values and the tragedy of fear-turned-to-hate.
---
HAUNTED MANSION
Director: Justin Simien
U.S. Release: July 28
U.K. Release: August 11
Official synopsis: Inspired by the classic theme park attraction, "Haunted Mansion" is about a woman and her son who enlist a motley crew of so-called spiritual experts to help rid their home of supernatural squatters. The film's producers are Dan Lin andJonathan Eirich, with Nick Reynolds and Tom Peitzman serving as executive producers.
---
KOKOMO CITY
Director: D. Smith
U.S. Release: July 28
U.K. & Irish Release: August 4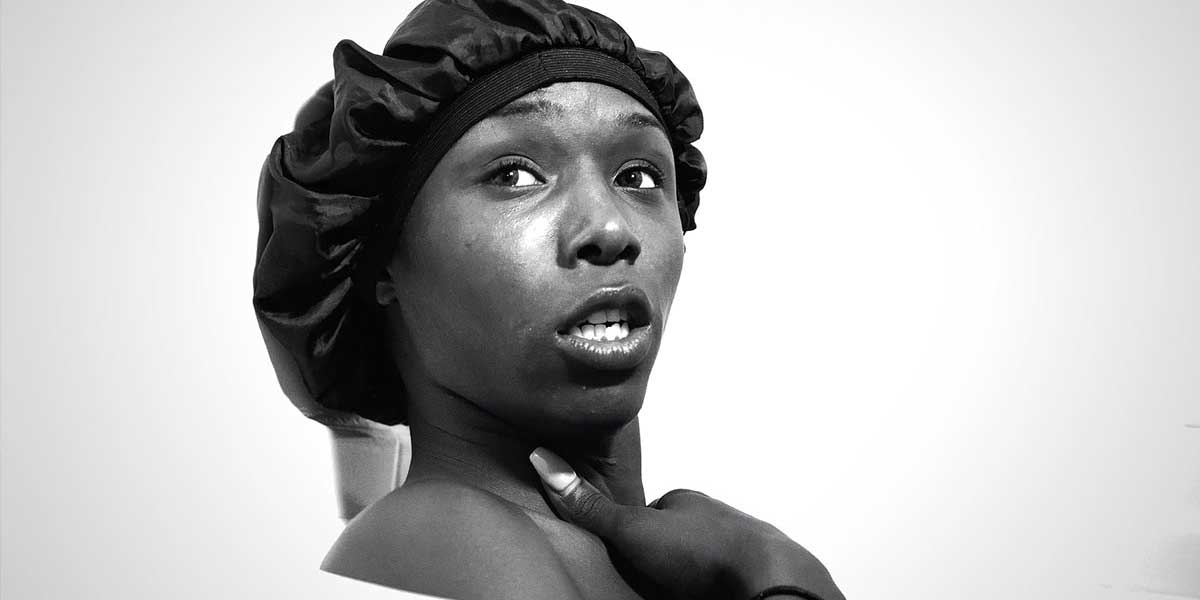 Official synopsis: Kokomo City is the feature directorial debut of two-time Grammy-nominated producer, singer and songwriter D. Smith. Smith, who made history as the first trans woman cast on a primetime unscripted TV show, also filmed and edited this wildly entertaining and refreshingly unfiltered documentary that passes the mic to four Black transgender sex workers in Atlanta and New York City – Daniella Carter, Koko Da Doll, Liyah Mitchell and Dominique Silver – as they hold nothing back while breaking down the walls of their profession. Executive produced by Lena Waithe, the film won the Sundance Film Festival NEXT Innovator Award and the NEXT Audience Award.
---
LOVE LIFE (LIMITED)
Director: Kōji Fukada
U.S. Release: July 28
U.K. & Irish Release: TBA
Official synopsis: The film follows a married woman, Taeko, who lives happily with her husband, Jiro. She decides to care for long-lost Park, father of her son Keita, when Park reappears deaf, ill, and homeless.
---
SYMPATHY FOR THE DEVIL (LIMITED)
Director: Yuval Adler
U.S. Release: July 28
U.K. Release: TBA
Official synopsis: After being forced to drive a mysterious passenger (Nicolas Cage) at gunpoint, a man (Joel Kinnaman) finds himself in a high-stakes game of cat and mouse where it becomes clear that not everything is as it seems.
---
TALK TO ME
Directors: Danny and Michael Philippou
U.S. Release: July 28
U.K. Release: July 28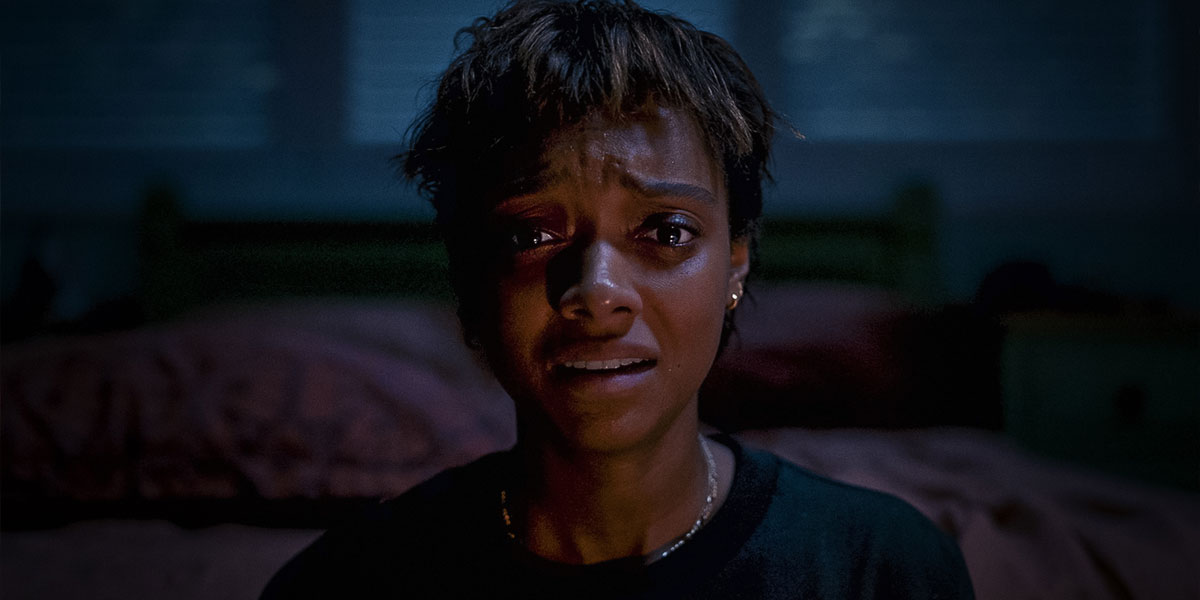 Official synopsis: When a group of friends discover how to conjure spirits using an embalmed hand, they become hooked on the new thrill, until one of them goes too far and unleashes terrifying supernatural forces.
---
THE UNKNOWN COUNTRY
Director: Morrisa Maltz
U.S. Release: July 28
U.K. Release: TBA
Official synopsis: Reeling from a devastating loss, Tana (Lily Gladstone) is pulled back into the world by an unexpected invitation to her cousin's wedding. She packs up her late grandmother's Cadillac and hits the open road, driving from her home in Minnesota to South Dakota. After reconnecting with her Oglala Lakota family, Tana sets off to retrace a surreal journey that her grandmother took decades ago, searching for the spot captured in an old family photograph. As she travels, Tana finds connection in the stories of everyday people who've settled down far off the main roads including Isaac (Raymond Lee), who provides a pivotal clue to understanding the lost location that could cultivate closure. A personal reverie summoned from a beguiling mix of fact and fiction, THE UNKNOWN COUNTRY is an arresting debut feature from Morrisa Maltz.
---
WAR PONY (LIMITED)
Directors: Gina Gammell & Riley Keough
U.S. Release: July 28
U.K. Release: June 9
Official synopsis: WAR PONY follows the interlocking stories of two young Oglala Lakota men growing up on the Pine Ridge Reservation. At 23, Bill just wants to make something of himself. Whether it's delivering goods or breeding Poodles, he is determined to hustle his way to the "American Dream". Meanwhile, 12-year-old Matho can't wait to become a man. Desperate for approval from his young father, a series of impulsive decisions turns Matho's life upside down and he finds himself unequipped to deal with the harsh realities of the adult world. Bound by their shared search for belonging, each of the boys grapple with identity, family, and loss, as they navigate their unique paths to manhood
---
JULY 2023 MOVIES: IN U.K. CINEMAS
THE DAMNED DON'T CRY
Director: Fyzal Boulifa
U.K. Release: July 7 in cinemas and on Curzon Home Cinema
U.S. Release: TBA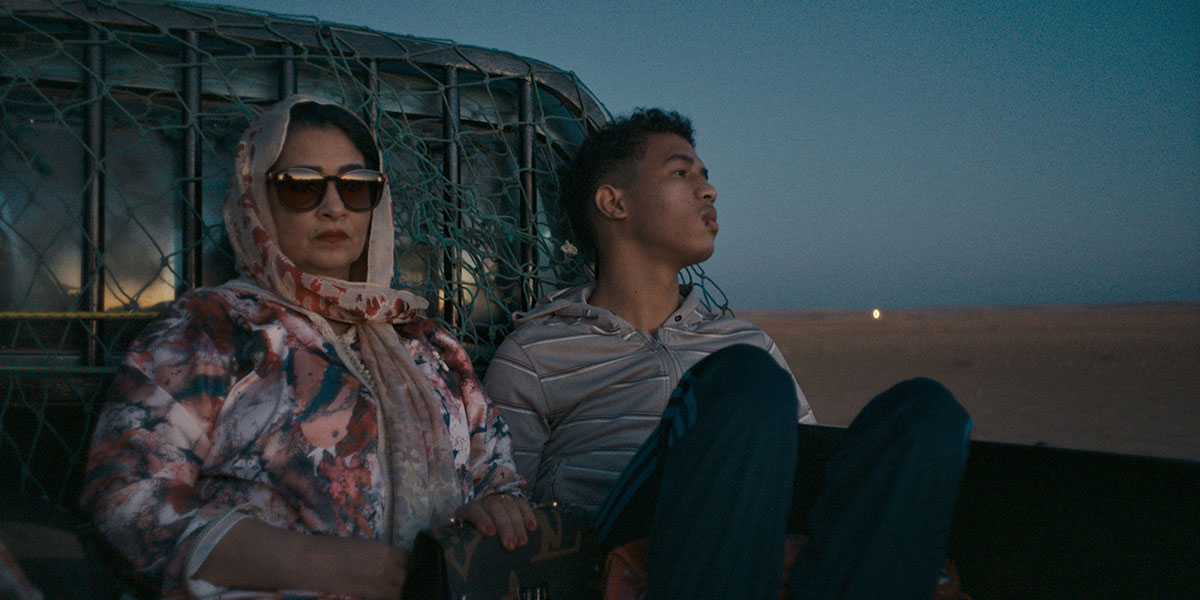 Official synopsis: Fatima-Zahra and her teenage son Selim move from place to place, forever trying to outrun the scandal that follows her sex work. When Selim discovers the truth about their past, Fatima-Zahra vows to make a fresh start. In Tangier, new opportunities promise the legitimacy they each crave but not without pushing the volatile mother-son relationship to the breaking point.
---
NAME ME LAWAND
Director: Edward Lovelace
U.K. Release: July 7
U.S. Release: TBA
Official synopsis: Lawand is a young Kurdish boy, deaf since birth. After a treacherous journey and a year in a Dunkirk refugee camp, the help of a deaf volunteer brings his family to Derby, where Lawand joins the Royal School for the Deaf. As he grows older, the film follows his dramatic progress learning British Sign Language, revealing a bright, charismatic and inquisitive boy who discovers friendship and a new way to express himself.
---
SMOKING CAUSES COUGHING
Director: Quentin Dupieux
U.K. Release: July 7
U.S. Release: out now on digital and on demand! Watch Smoking Causes Coughing!
Full Review: Smoking Causes Coughing: Film Review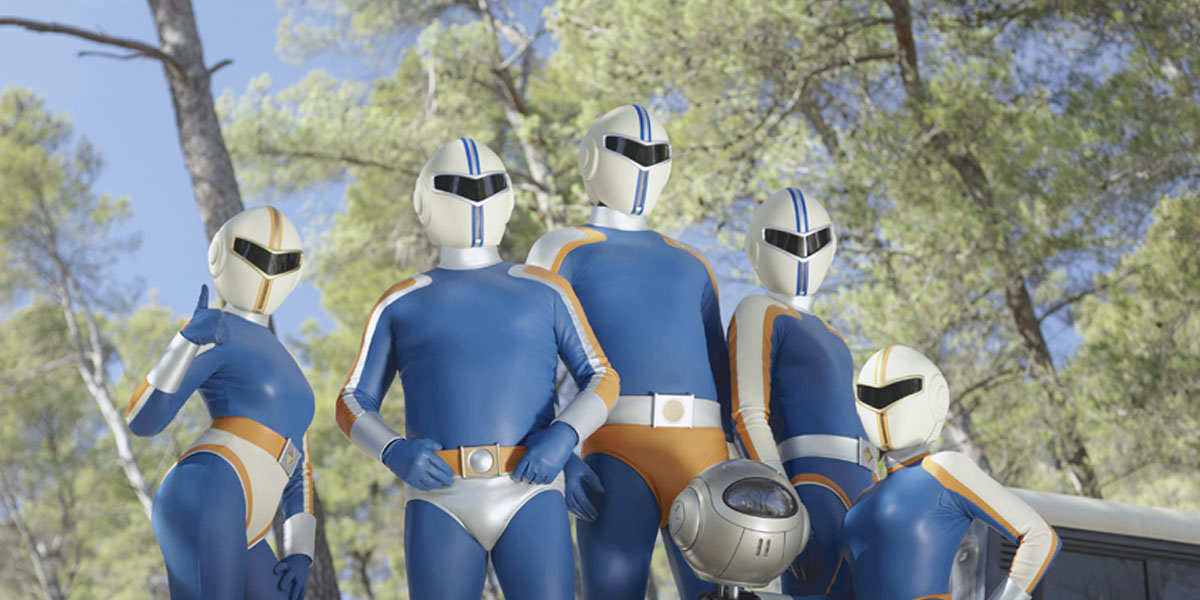 Official synopsis: After a devastating battle against a diabolical turtle, a team of five avengers – known as the TOBACCO FORCE – is sent on a mandatory retreat to strengthen their decaying group cohesion. Their break goes wonderfully well until Lézardin, Emperor of Evil, decides to annihilate planet Earth… But will they repair their relationship in time for a final epic battle?
---
A KIND OF KIDNAPPING
Director: Dan Clark
U.K. & Ireland Release: July 13
U.S. Release: TBA
Official synopsis: A KIND OF KIDNAPPING is the story of 30-something couple Maggie and Brian who, both struggling to get by, decide to kidnap London politician, Richard Hardy. Sadly no one wants to pay the ransom but just before they let Hardy go he wonders if he might be able to spin the situation to his advantage if they continue to keep him hostage. Why? Well, he's never had better PR than this and he believes the sympathy vote will help with his campaign to one day become Prime Minister. What follows is a series of lies, double crossing and even murder, in this taught, darkly comic thriller.
---
MEDUSA
Director: Anita Rocha da Silveira
U.K. Release: July 14
U.S. Release: out now on digital and on demand! Watch Medusa!
Full Review: Medusa (2022): Film Review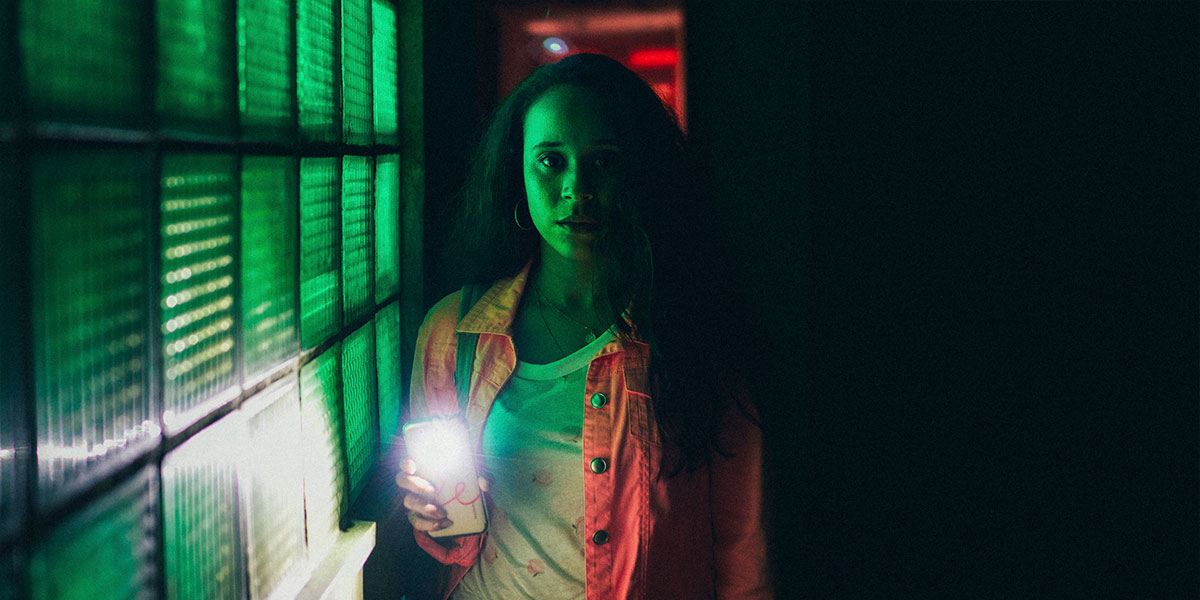 Official synopsis: In writer-director Anita Rocha da Silveira's genre-bending horror Medusa, 21-year-old Mariana is a member of a repressive patriarchal Christian sect. By day, she and her girlfriends cultivate the image of the perfect woman; at night, they don masks to become a brutal vigilante gang, mercilessly prowling the city for women they deem to be sinners. But when a confrontation goes violently wrong, deadly tensions emerge between Mariana and her pious sisters.
---
THE TUNNEL TO SUMMER, THE EXIT OF GOODBYES
Director: Tomohisa Taguchi
U.K. Release: July 14
U.S. Release: May 1
Official synopsis: Inspired by the award-winning novel of the same name, this whirlwind time-travelling tale of summer love tells the story of Kaoru and Anzu, two misfit teenagers who come together to investigate a mysterious tunnel that is said to grant the wishes of whoever ventures through it – at a precious cost. Together, they must realise what it is they truly wish for, and whether it's worth the price.
---
THE SECRET KINGDOM
Director: Matt Drummond
U.K. Release: July 21
U.S. Release: June 9
Official synopsis: Join siblings Peter and Verity on a magical journey to The Secret Kingdom! Hidden beneath their bedroom floor lies a land of enchantment, which must be protected from an ancient enemy – the evil Shroud. As they embark on their quest to unite five mystical treasures and save the Kingdom, Peter and Verity must face epic challenges that will test their bravery to the limit.
---
READ ALSO: