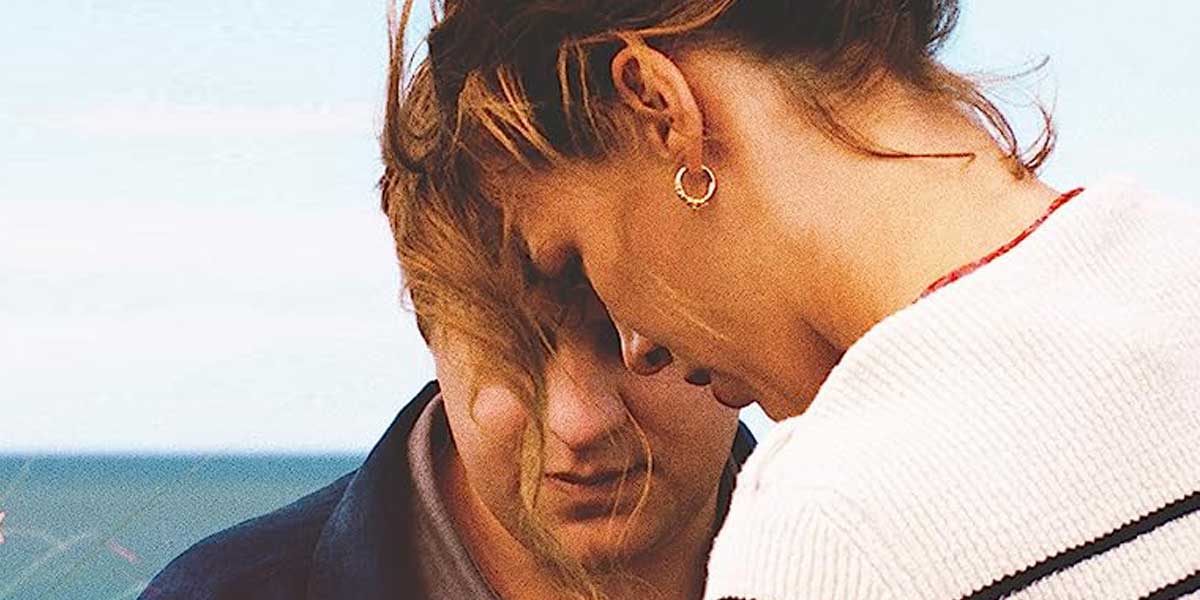 Afire (Janus Films)
Afire is an uneven but blisteringly barbed drama that tackles the creative process of a narcissistic, toxic writer.
---

The annals of film have long shown the fallibility of the 'writer's retreat'. Continuing that long held pessimism is Christian Petzold's Silver Bear winning Afire, an uneven but delightfully acrid drama where relationships are poisoned by narcissism and sexual binary gives way to freedom of expression amidst the scarcity of creative spark.
The film follows Leon (Thomas Schubert) a young, narcissistic writer struggling with writer's block, whose creative flame wanes as the literal fires around him rage on, and who heads to a family cabin with his best friend Felix (Langston Uibel) on the Baltic coast. A summer of peace and freedom should inspire Leon to finish the manuscript to his next book, a relationship comedy called Club Sandwich.
The novelty of quiet is usurped immediately by a broken down car, threatened by the lone and sexually liberated Nadja (Paula Beer) and the naked man, Devid (Enno Trebs), that exits in the night. Taking an instant dislike to Nadja, the narcissistic and irritating Leon tries to continue his new novel, one which he suspects will be the sophomore slump to the previous acclaimed work that caused his ego to swell. But his writer's block metastasises into a bitter inability to socialise amongst the free spirits that churn around him, free of the gravitational pull he both desires and detests.
As the unquenchably dry comedy scorches away, its humour not quite landing often enough, the film's second half relies on Nadja and Paula Beer's charismatic, alluring performance. A reveal concerning her past reveals more about the audience members who wrongly assimilate their viewpoints with Leon, her character appearing to lack depth as we continue down Leon's point of view.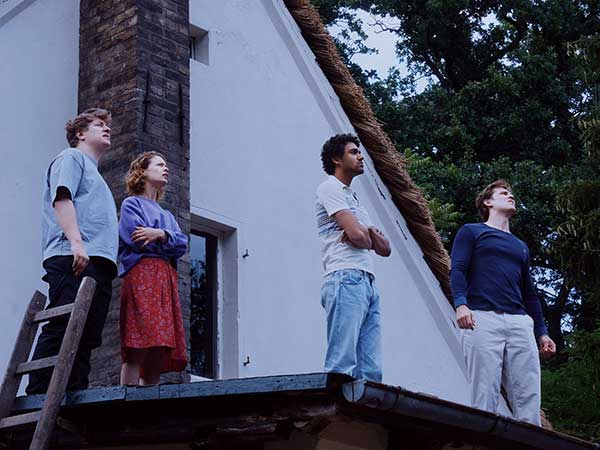 Afire opens and closes to Wallners' 'in my mind', a bop that will remain in the Spotify rotation months after watching. It's a wonderful choice, as Leon's fragility is all in his mind. As the film progresses from a comedy of manners to a blackly love story, the lyric "love's gonna make us blind" becomes all the more apt. Not content with a simple enemies to lovers trope though, Petzold injects the story with fun circumventions that keep you on your toes, taking down the toxic male attitudes that embody Leon's worldview.
The shallowness of Leon and Nadja's relationship is also the point that Petzold is attempting to speak on. That Leon, a writer wrapped up in his own egotistical depression spiral, latches on to a single saving grace regardless of mutual affection. He exists alongside the white cis incel men who feel entitled to affection just because they're willing to show it first.
Mileage may vary on Leon – to credit, Schubert brilliantly never allows his portrayal to become a caricature – whose attitude amongst the tranquility is almost equitable to the raging forest fires that linger on the outskirts of the film's plot. On a first watch, the film alienates with Leon's sour disposition. By a second, his toxic youthful arrogance gives way into feeling sorry for him, and what feels like a tragically inevitable inability for him to ever be loved.
While its comedic amusement lands with a bemused incredulity, Afire's discussion around the fragility of male writers is rich with layers, none that feel compelled to untangle themselves from a film that on the surface seems suffocatingly simple. Instead, they are deliberately obfuscated, shrouded in dense distracting smoke. Toxic masculinity razes everything around the world of Afire as much as the environment refuses to let humans exist without violent consequences.
---
Afire will be released in US theaters on July 14, 2023.